AD3: Co-design Workshop of the Multi-disciplinary Working Group Dashboard | AD3: Atelier de co-conception du tableau de bord du Groupe de Travail Pluridisciplinaire
March 4, 2020
Process & Tools
Aminata Camara Badji, Carmen Cañas
Last month, in partnership with the National Civil Aviation and Meteorology Authority (ANACIM), DG held a co-design workshop to better understand the visualization needs around agro-climatic data. We worked with ANACIM's Multi-disciplinary Working Group (GTP), to reflect on the content and design of AD3's interactive platform, and decided how best to present each indicator to facilitate decision-making.
In partnership with the William & Flora Hewlett Foundation, Development Gateway leads the Administrative Data-Driven Decisions (AD3) program underway in Senegal and Sierra Leone.
Through AD3, DG supports GTP in Senegal to improve the sharing and analysis of agricultural and climate-relevant data. Data produced by the GTP is a key, trusted source of information for decision making in Senegal's agriculture sector, and is used to inform and guide the development of early warning systems for food security. GTP is coordinated by ANACIM, whose members span government, the private sector, development partners, CSOs, and farmers – and the administrative data they produce is valuable. Before AD3, GTP's data was published in PDF format on ANACIM's – it was available, but difficult to analyze or assess.
Why is Administrative Data Underused?
Administrative data is information on the activities and performance of government services. It is often rich with insights on citizen needs and priorities, and can complement official statistics addressing issues of timeliness and disaggregation. For example, using administrative data from ministries of health can provide a more accurate picture of disease rates, taken directly from ministry reporting. Through AD3, DG works with governments to co-create new strategies for maximizing the use of administrative data.
While administrative data can be a rich source of information, it holds challenges with data quality, availability, and use. Administrative data is often held in legacy IT systems, which makes data extraction, sharing, and interoperability a challenge. Second, administrative data is generally isolated in individual ministries, despite policy needs that would benefit from cross-ministry collaboration. Without policies and processes for open data or inter-ministerial exchange, data sharing is often limited. Finally, access to visualization tools for admin data is limited, making it time-intensive to transform data into meaningful information for decision-makers.
AD3's Impact on Administrative Data Use
Agriculture is a strategic pillar of the Plan Sénégal Emergent, Senegal's development model through 2024. The plan aims to accelerate and diversify agricultural progress, and increase competitiveness and sustainability. To inform decisions and policy in line with the plan, data availability is essential.
To support agricultural development in Senegal, AD3 began with an in-depth assessment to understand stakeholder policy and operational data needs, and identify priority interventions for implementation. DG interviewed 30+ stakeholders working in the agriculture sector and used its CALM methodology to identify data that was being used for decision-making, and their data needs by levels of usefulness, and priority of information.
As a result of the interviews, data shared by the GTP was identified as the most used information among agriculture stakeholders. However, there was a need for a better way to access and analyze this GTP data.
One key recommendation gained from the assessment is that ecosystem actors would benefit from a platform or dashboard to analyze GTP's data. Together, we planned a co-design workshop to begin planning the dashboard. AD3 is now working with GTP to build a user-driven tool, that will be beneficial across levels of agriculture ecosystem actors in Senegal.
The AD3 Co-Design Workshop and Next Steps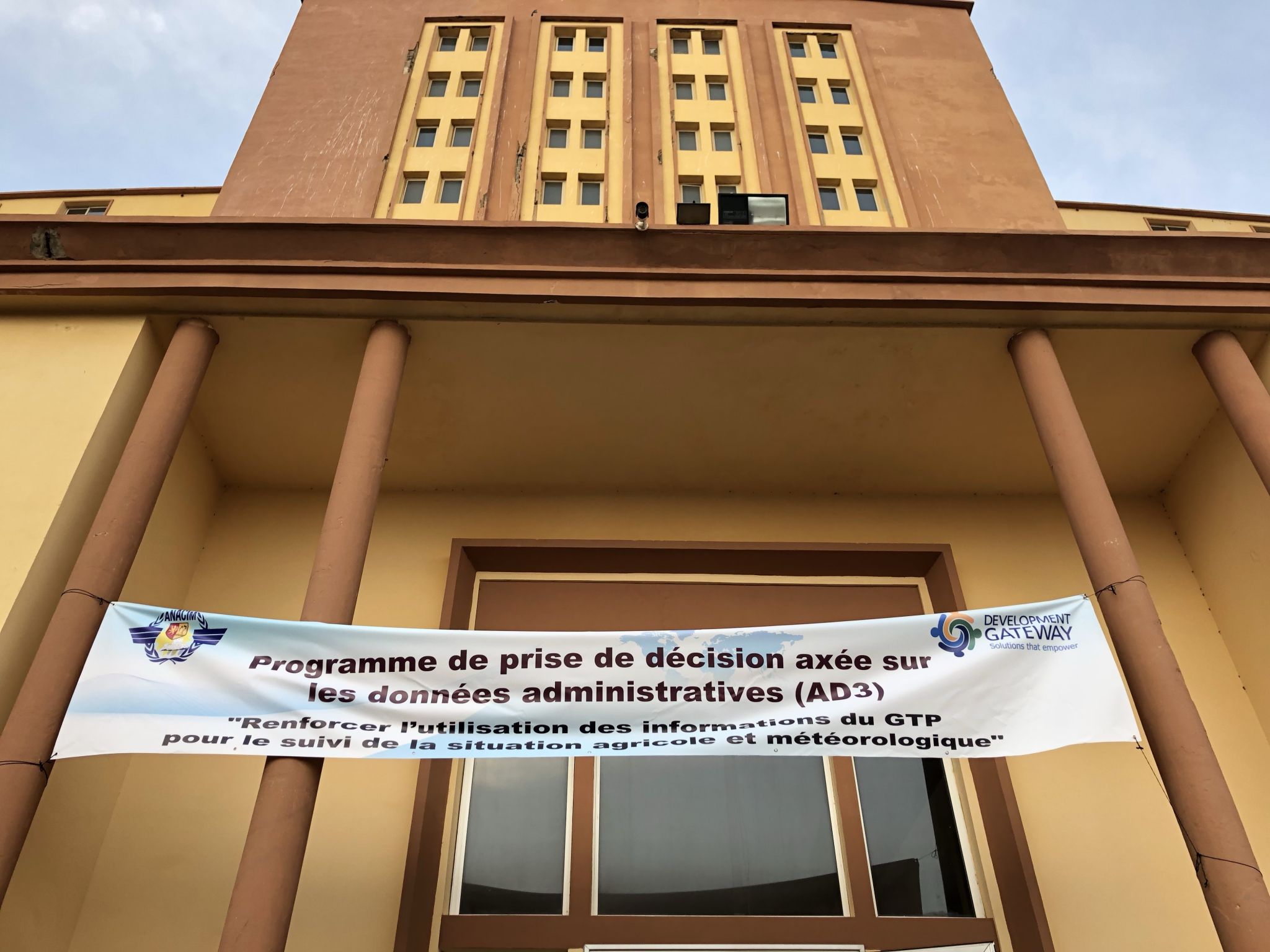 With AD3, we are not looking to create "just another data tool" that will fall out of use after a few lackluster years. By iterating our working designs based on real user feedback before beginning technical development, we can ensure that the tool is developed around the actual needs of target user groups. Across AD3 implementation, DG works with GTP to understand and build on what works, tailoring activities to achieve GTP's goals. This includes capturing lessons and monitoring impact on how administrative data is used in decisions and policy processes related to climate-smart agriculture.
The co-design workshop, held in Dakar in February, welcomed collaboration from all GTP members. Its objective was to collect input on the data visualization needs of the members around agro-climatic data and build buy-in for its future use. More than 30 individuals participated, and there was great engagement and contributions made to the dashboard design. Together, the participants created over fifteen graphic wireframes, which will be refined and collated into a unified dashboard. Both participants and end-users came together to think through one indicator at a time – arriving at the best way to present information to facilitate decision-making.
As next steps, DG will continue to iterate and develop the dashboard based on GTP member feedback. Members will be consulted throughout the design process, to ensure and improve usability. When the dashboard is final, it will be integrated into the future National Climate Services Framework website.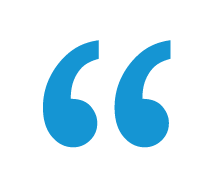 Information produced by GTP needs to be more available and accessible, and this is where collaboration with DG is important, because DG will help make this happen.
– ANACIM Representative
___________________________________
Ce mois-ci, en partenariat avec l'Autorité nationale de l'aviation civile et de la météorologie (ANACIM), DG a organisé un atelier de co-conception pour mieux comprendre les besoins de visualisation autour des données agro-climatiques. Nous avons travaillé avec le groupe de travail multidisciplinaire (GTP) de l'ANACIM, pour réfléchir au contenu et à la conception de la plateforme interactive AD3, et échanger sur  la meilleure façon de présenter chaque indicateur afin de faciliter la prise de décision.
En partenariat avec la Fondation William & Flora Hewlett, Development Gateway met en oeuvre le programme AD3 (Administrative Data-Driven Decisions) au Sénégal et en Sierra Leone.
Grâce à AD3, DG soutient le GTP afin d'améliorer le partage et l'analyse des informations agricoles et climatiques. Les informations produites par le GTP sont une source d'information clé et fiable pour la prise de décision dans le secteur agricole du Sénégal, et sont utilisées pour informer et guider le développement de systèmes d'alerte précoce pour la sécurité alimentaire. Le GTP est coordonné par l'Autorité nationale de l'aviation civile et de la météorologie (ANACIM), et ses membres sont issus du gouvernement, du secteur privé, des partenaires au développement, des OSC et des agriculteurs. Le GTP publie ses informations sous forme de bulletin en format PDF, accessible sur le site web de l'ANACIM.
Pourquoi les données administratives sont-elles peu-exploitées?
Les données administratives sont des informations sur les activités et les performances des services publics. Ces données sont souvent riches d'enseignements sur les besoins et les priorités des citoyens, et peuvent compléter les statistiques officielles en abordant les questions d'actualité. Par le biais de AD3, DG travaille avec les gouvernements pour co-créer de nouvelles stratégies visant à maximiser l'utilisation des données administratives.
Bien que les données administratives soient une source riche d'information, il y a souvent des problèmes de qualité, de disponibilité et d'utilisation de celles-ci. Les données administratives sont souvent conservées dans des systèmes informatiques obsolètes, qui rend difficile leur extraction, leur partage et leur interopérabilité. Les données administratives sont souvent isolées dans les différents ministères, et agences et ne sont pas systématiquement partagées. En l'absence de politiques et de processus d'ouverture des données ou d'échanges interministériels, le partage des données est souvent limité.
De plus, l'accès aux outils de visualisation des données administratives est limité, ce qui fait qu'il faut beaucoup de temps pour transformer les données en informations significatives pour les décideurs.
Impact de AD3 sur l'utilisation des données administratives
L'Agriculture est un pilier stratégique du Plan Sénégal Emergent (PSE), modèle de développement du Sénégal jusqu'en 2024. Ce plan vise à accélérer et à diversifier le progrès agricole, et à accroître sa compétitivité et sa durabilité. Un des éléments importants pour l'atteinte des objectifs de tout programme de développement est la disponibilité de données et d'information permettant de prendre des décisions et d'orienter les politiques et stratégies.
Pour soutenir le développement agricole au Sénégal, DG a commencé par une évaluation approfondie afin de comprendre les besoins des parties prenantes en matière de politiques et de données opérationnelles, et d'identifier les interventions prioritaires à mettre en œuvre. DG a interviewé plus de 30 acteurs clés travaillant dans le secteur agricole et a utilisé sa méthodologie CALM pour identifier les données utilisées pour la prise de décision, ainsi que les besoins en données des acteurs selon les niveaux d'utilité et de priorité d'information. À la suite de ces entretiens, les informations partagées par le GTP ont été identifiées comme étant des informations fiables et utilisées par les parties prenantes du secteur agricole, mais il était nécessaire de trouver un meilleur moyen d'accéder et de présenter celle-ci pour une meilleure  analyse.
L'une des principales recommandations issues de la mission d'évaluation a été le développement d'une plateforme ou d'un tableau de bord pour analyser les informations partagées par les membres du GTP. Ensemble, avec ANACIM et les membres du GTP, nous avons tenu un atelier de co-conception pour le développement de ce tableau de bord qui sera utile et accessible à tous les acteurs du secteur agricole au Sénégal.
L'atelier de co-conception et les prochaines étapes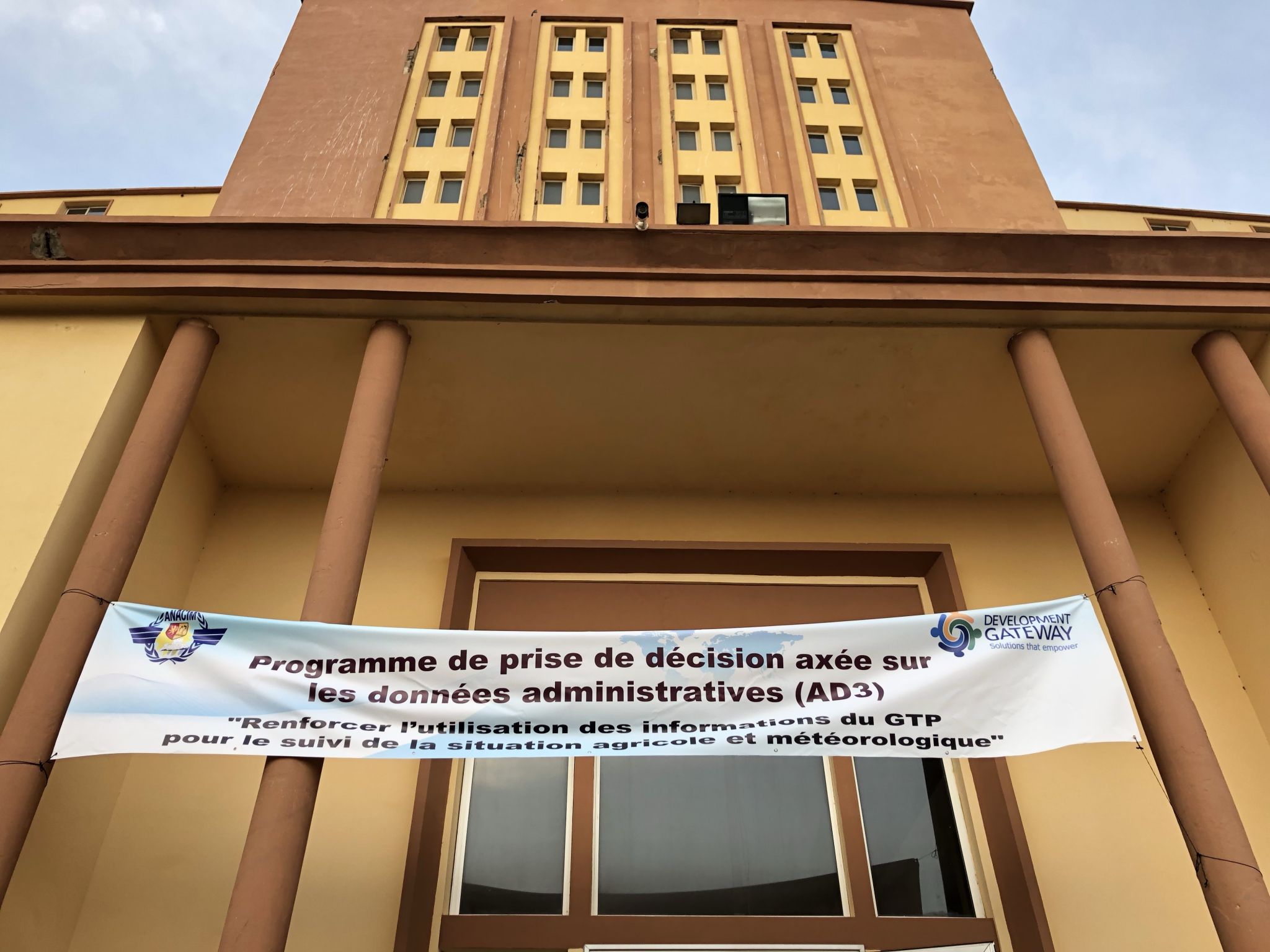 DG ne veut pas créer "un autre outil de gestion de données" qui tombera en désuétude et inutilisée après quelques années. En réitérant nos plans de travail basés sur les réactions réelles des utilisateurs avant de commencer le développement technique, nous pouvons garantir que l'outil sera développé autour des besoins réels des groupes d'utilisateurs cibles. Il s'agit notamment de tirer des enseignements et de surveiller l'impact de l'utilisation des données administratives dans les décisions et les processus politiques liés à l'agriculture.
L'atelier de co-conception, qui s'est tenu à Dakar en Février 2020, a accueilli tous les membres du GTP. Son objectif était de recueillir des informations sur leurs besoins en matière de visualisation des données portant sur l'agriculture, la météo, le climat, les besoins en eau des cultures, l'hydrologie, la situation, phytosanitaire, le pastoralisme, la végétation et les marchés. Plus de 30 personnes ont participé à ces échanges fructueux, et l'engagement et les contributions à la conception du tableau de bord ont été nombreux.
Dans les prochaines étapes, la DG continuera d'itérer et de développer le tableau de bord en se basant sur les commentaires des membres du GTP. Ceux-ci seront consultés tout au long du processus de conception, afin d'assurer et d'améliorer la convivialité de cet outil. Le tableau de bord du GTP sera intégré au futur site web du Cadre National des Services Climatiques (CNSC) de ANACIM.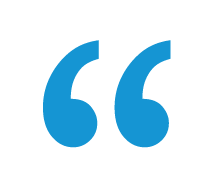 Les produits du GTP doivent être disponibles et accessibles et c'est là où cette collaboration est importante parce que DG va aider à rendre disponible et accessibles les produits du GTP.
– Représentant de l'ANACIM
Related from our library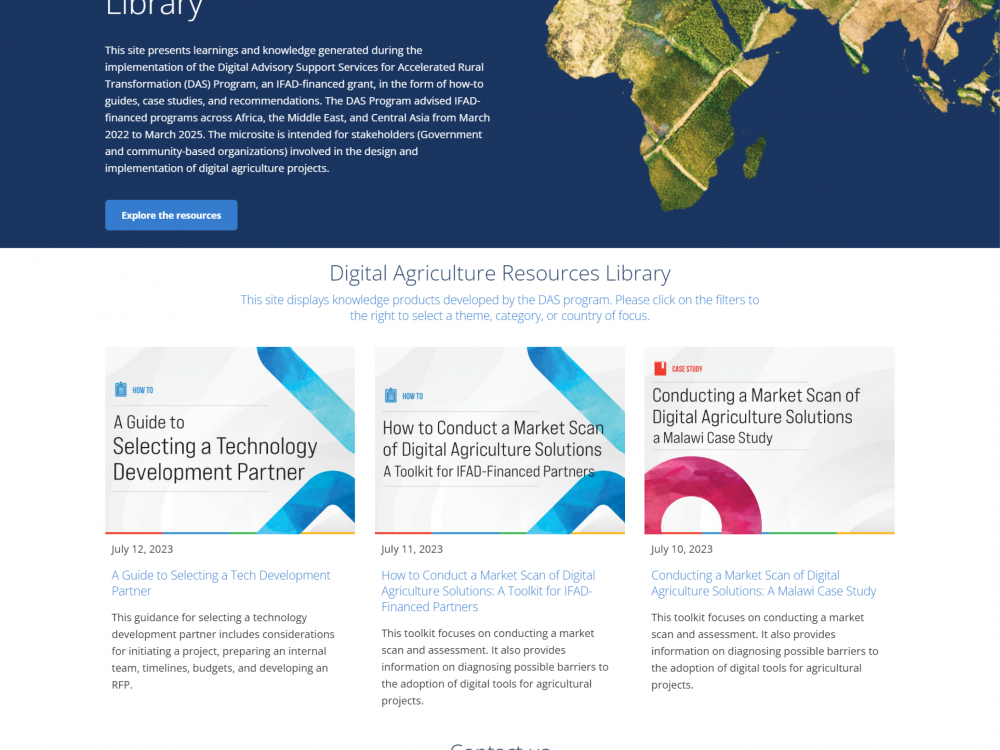 DG is pleased to announce the launch of our Digital Agriculture Knowledge Management Library, which is a digital repository of resources detailing digital agriculture best practices. These resources were created as part of our DAS program in order to support individuals and groups across Africa, the Middle East, and Central Asia as they advance local and regional agricultural systems through the implementation of digital tools and technologies.
September 12, 2023
Agriculture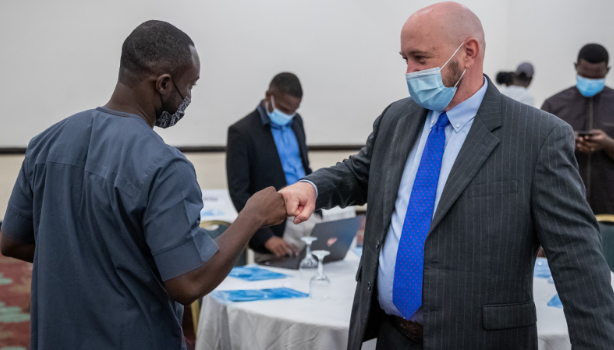 In this blog, DGers Ousmane Koné and Andrea Ulrich explore DG's six step "recipe" for effective data use.
July 25, 2023
Agriculture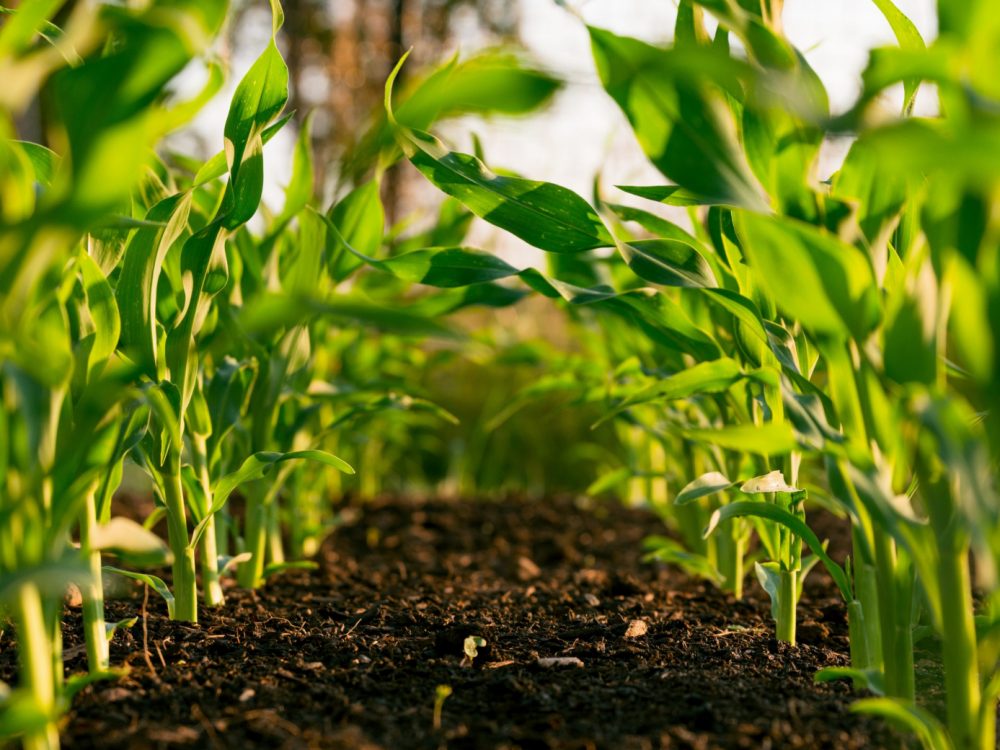 As farmers become more reliant on AgTech, they may find that the AgTech providers controlling these technologies (i.e., companies, nonprofits, and governments) are more integrated than ever before, resulting in a few organizations having unprecedented access to and control of farmers' data. This dynamic results in positive and negative outcomes for farmers. Therefore, farmers face the paradox of using AgTech and adding value to their work, communities, and food systems while giving large amounts of data to AgTech companies that have, at best, limited plans for protecting farmers' data. In this blog, we identified recommendations and next steps for AgTech providers on how to ensure that their technology benefits smallholder farmers.
June 14, 2023
Agriculture