AMPing Up Nutrition: Tools Converge to Better Track Nutrition Financing Data
Aid Effectiveness & Management
To effectively address nutrition funding shortfalls and develop country-specific investment goals, countries and partners must be able to monitor how much funding is available for nutrition activities. This is a critical step in the nutrition financial tracking cycle (Figure 1), which also includes costing and expenditure tracking. To address this growing need, USAID's multi-sectoral nutrition project, Strengthening Partnerships, Results, and Innovations in Nutrition Globally (SPRING), developed an approach to help governments achieve a more holistic view of the actual funding both allocated and spent for nutrition in their country. This methodology is captured in SPRING's Nutrition Budget Analysis Tool.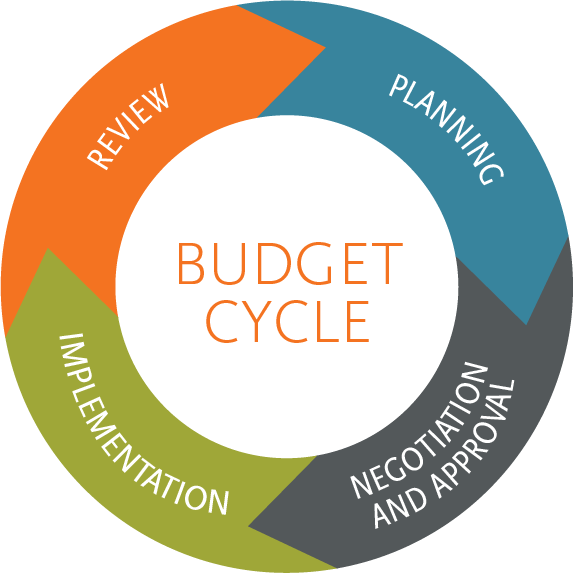 Nutrition funding data are surprisingly difficult to collect. They are distributed across various sectors, can be buried in large budget items, come from both the government and external aid, and often some portion of the aid given for nutrition projects is channeled "off-budget" – meaning that national budget documents do not take it into account, nor is it run through the national treasuries. In countries with high levels of undernutrition, off-budget funding can make up a significant portion of all nutrition funding. This figure is not yet known for nutrition specifically, but the World Bank estimated that only about 20 percent of overall health aid is given on-budget. The 2016 Global Nutrition Report emphasizes the need for more comprehensive, widely available data on nutrition spending – but without access to off-budget data, any estimate of nutrition funding will be rendered incomplete.
SPRING's budget analysis tool and accompanying guide facilitate tracking of country-level nutrition allocations and spending (both on- and off-budget), but is dependent on the availability of those figures. While working in Nepal and Uganda to develop our methodology, our team learned about Development Gateway's Aid Management Portal (AMP), a software solution used in 25+ countries that helps governments and development partners manage aid activities and flows through planning, implementation, and evaluation stages. AMP can be used to extract up-to-date estimates of off-budget nutrition funding, filling a data gap that makes SPRING's Budget Analysis Tool more valuable to decision makers.
The AMP tool contains customizable templates and data entry forms that vary depending on country needs, but most countries include commitments, disbursements, and short project descriptions for each off-budget project in their data. These data are reported at the country level (and sometimes even sub-nationally), and are organized by project within the tool. In both Nepal and Uganda, national policy dictates that donors self-report off-budget financing to the Ministries of Finance (MoF). Both MoFs use their respective country's AMPs (Nepal launched theirs in 2013, Uganda in 2014) to facilitate and streamline this reporting. While many donors also report into the Development Assistance Committee (DAC) database and Creditor Reporting System (CRS), data in these two global databases are not as easily broken down by country and project – a crucial requirement to validate nutrition-related country funding.
In Nepal, having access to off-budget funding information online made SPRING's nutrition budget analysis much simpler and more accurate. Additionally, we came away with a few good lessons – one being that in order to avoid gaps, funding data must be fully populated, continuously updated, and refined to be useful for use with the SPRING tool. Since Uganda's AMP was not yet available when we started our work in 2013, SPRING instead relied on old paper reporting structures, which did not include any disbursement data, were not publicly reported on any set schedule, and did not include project descriptions. In contrast, the now-public AMP is an easily accessible data source updated quarterly, instead of once every few years. Though partners do not always report their disbursements as regularly as they do budgeted commitments, AMP has made data on nutrition data much more obtainable. Its comprehensive, user-friendly capabilities have changed the way we access, analyze, and use off-budget data to advance transparency and accountability. While it is not a perfect solution in solving the timeworn issue of missing data, SPRING has employed the system to improve project-level financial tracking in both Nepal and Uganda. Both governments now have more accurate estimates of nutrition funding for planning and decision making purposes.
As of 2017, over 15 of 25+ AMP countries have made their portals – and all project data contained within them – publicly available. As AMP Country Administrators with private AMPs follow suit and consider making those data public as well, we can ensure even more data use for improved nutrition budgeting, planning, and implementation. We recommend efforts to create routine financial tracking systems for nutrition financing should strongly consider forging linkages to AMP.
NOTE: This is a guest post written for the Development Gateway blog by Amanda Pomeroy-Stevens of the SPRING project. Amanda was Research and Evaluation Advisor for SPRING and now leads the USAID-funded Building Healthy Cities project.
Image: SPRING Nutrition project
Related from our library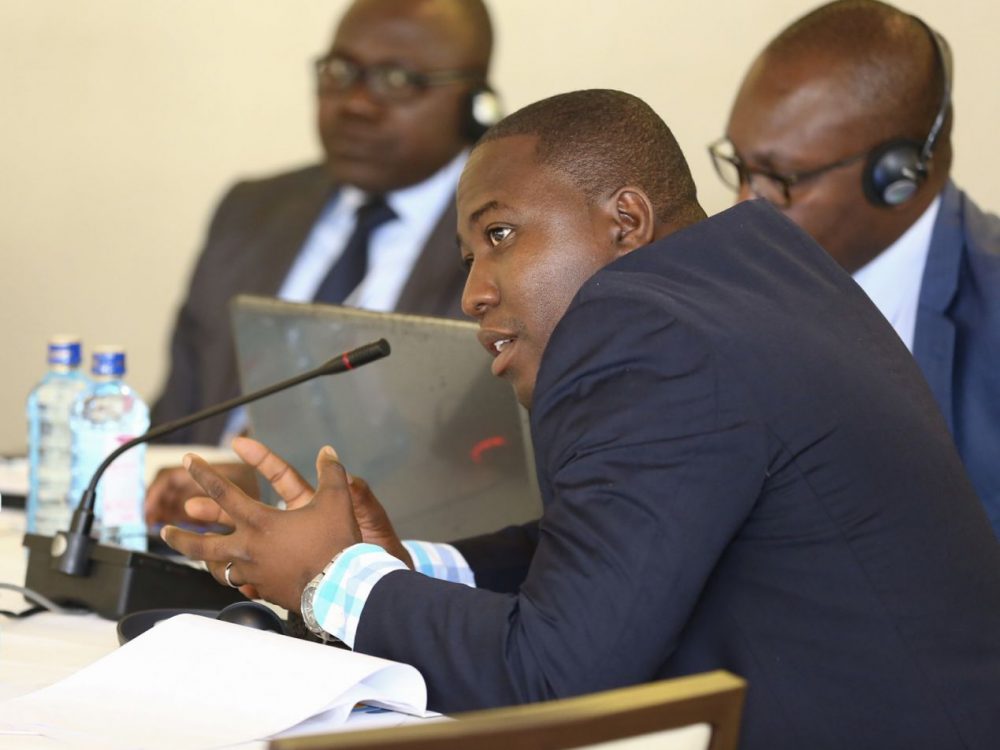 15 years ago, AMP development was led by and co-designed with multiple partner country governments and international organizations. From a single implementation, AMP grew into 25 implementations globally. Through this growth, DG has learned crucial lessons about building systems that support the use of data for decision-making.
June 25, 2020
Aid Management Program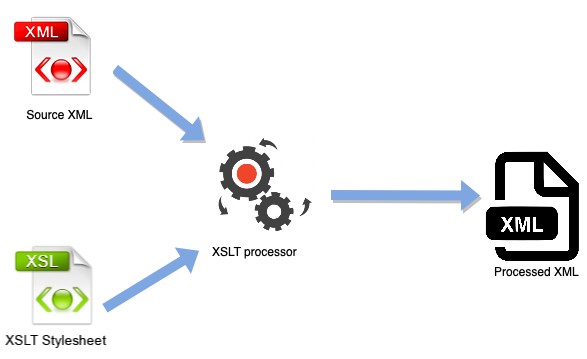 This past March, DG launched an AMP module that helps the Ministry of Finance, Planning, and Economic Development in Uganda track aid disbursements in their existing Program Budgeting System. This blog examines DG's technical process and the specific solutions used to overcome AMP-Program Budgeting System (PBS) integration challenges.
June 5, 2020
Aid Management Program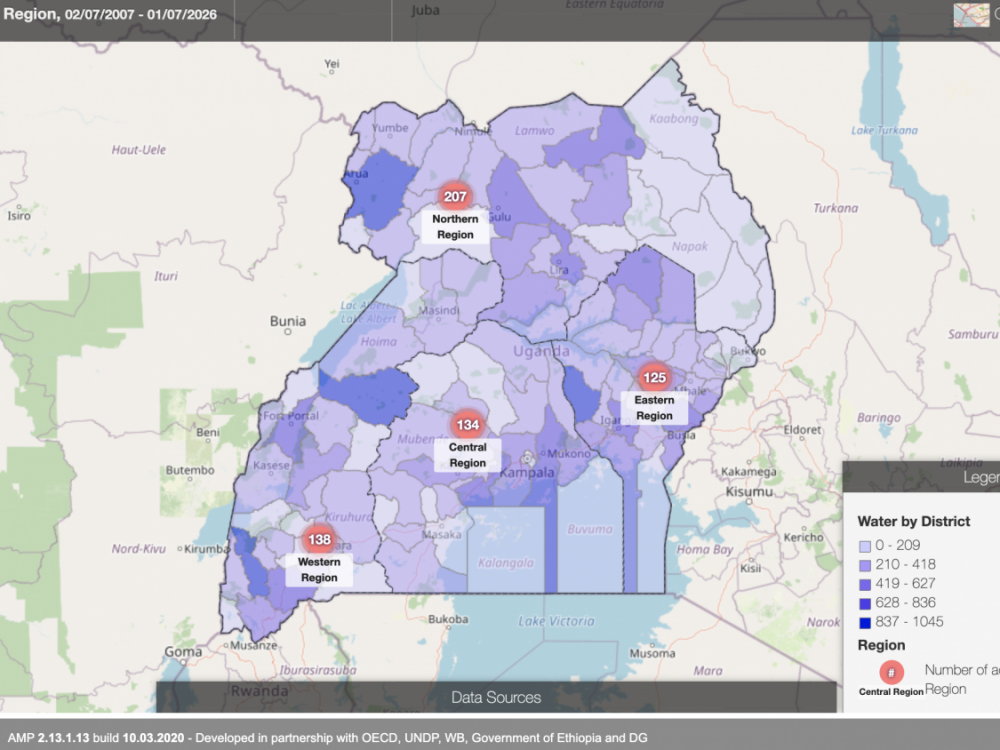 Since 2017, Development Gateway has been working with the Government of Uganda to build and update their Aid Management Platform (AMP). Uganda's AMP houses over 1,300 on-budget projects directly from its national data management system. This year, DG built a module that interfaces with Uganda's Program Budgeting System (PBS) to ensure that data is effectively transmitted between the two systems.
May 29, 2020
Aid Management Program