Announcing the Visualizing Insights on Fertilizer for African Agriculture (VIFAA) Program
January 11, 2019
Agriculture
Sub-Saharan Africa's population has grown by 11 million people a year for the past 60 years – for a total of about 670 million people since 1950. Mortality rates have declined, fertility rates have risen – but what does a shifting demographic dividend mean for keeping up with food security?
Though fertilizer consumption in Sub-Saharan Africa makes up a low percentage of global use, fertilizer supply has seen impressive growth over the last decade. Recognizing the region's potential, national and international organizations are increasingly driving improvements to the fertilizer value chain – causing governments and the wider community to rethink fertilizer policy directions, spur increased fertilizer consumption, and pursue more enabling environments for fertilizer data use.
Building on this momentum, DG is pleased to announce a partnership with the Bill & Melinda Gates Foundation on the implementation of a four-year program to improve, manage, and visualize fertilizer data in Africa.
Visualizing Insights on Fertilizer for African Agriculture (VIFAA) will aim to fill key fertilizer information gaps, increase data-driven policy and investment decisions in the fertilizer sector, and ultimately result in comprehensive, user-centered fertilizer data dashboards that meet the analytical needs of diverse stakeholders and will become integrated into existing decision making processes.
This partnership follows the successful implementation of a three-month scoping study led by DG and Results for Development, together with Wallace & Associates, on the supply, demand, and use of fertilizer data across Sub-Saharan Africa. Our scoping study provides a solid foundation and understanding of the fertilizer data ecosystem across Sub-Saharan Africa that will allow us to meet country and regional level needs each step of the way, over the next four years.
In the coming months, we will work with our longstanding partners Results for Development, TechnoServe, and Wallace & Associates to deliver the program – applying data to key decision-making processes for governments and private sector actors – as well as to processes for development agencies and citizens. We will build on DG's existing programs and use lessons learned in how we collect, share, and use results data through the Results Data Initiative (RDI), and in addressing gaps in enabling environments for data use through the Des Chiffres et Des Jeunes (DCDJ) project.
VIFAA is joining DG's growing body of work in the agriculture sector, which also includes the mSTAR project and assessing the implementation of a National Agriculture Management Information System (NAMIS) in Malawi.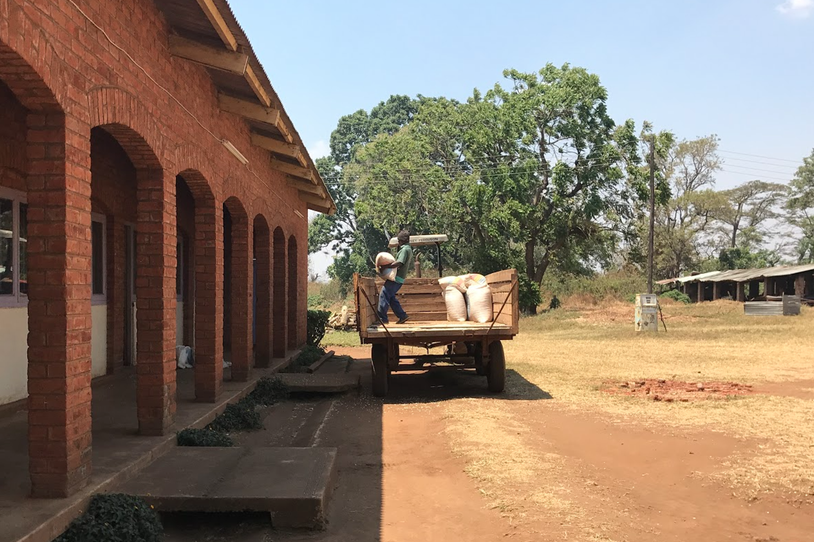 As the program develops, we will continue to communicate our progress, milestones achieved, and lessons learned along the way – sharing program insights with the wider data use community. Stay tuned for more blog posts in the coming months as we begin holistically addressing barriers to ensure fertilizer data in Sub-Saharan Africa can meet decision making needs.
Related from our library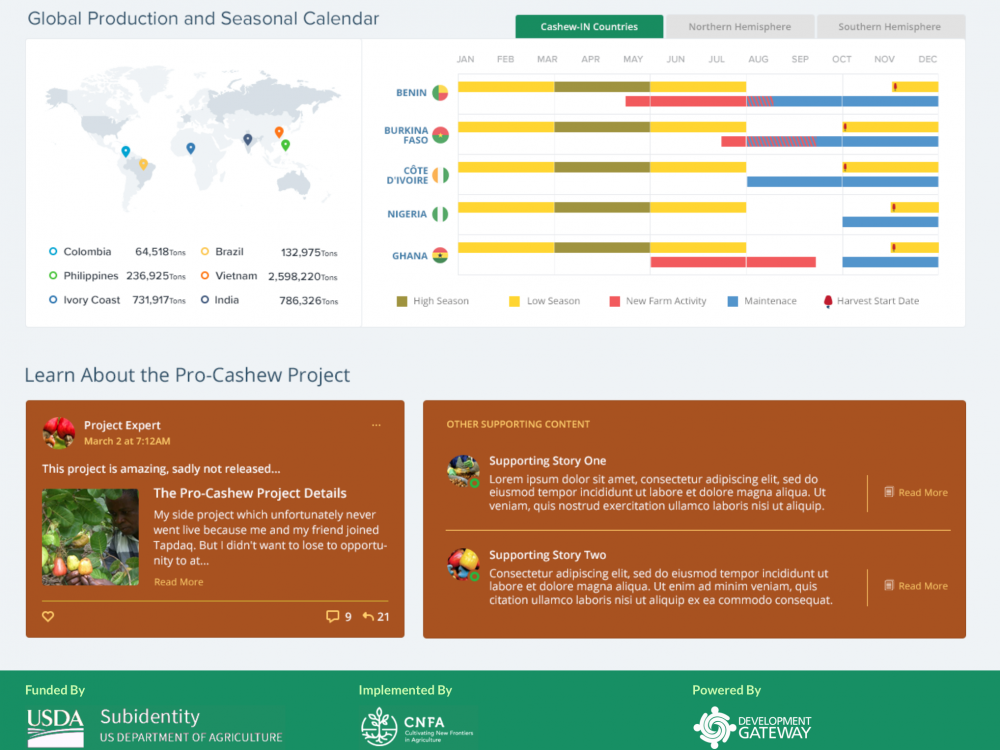 Des données exhaustives et fiables peuvent contribuer à accroître les profits, à réduire les pertes ainsi qu'à améliorer la compétitivité des agriculteurs, des producteurs, des transformateurs et des autres acteurs du secteur de la noix de cajou. Development Gateway (DG) s'est associé à Cultivating New Frontiers in Agriculture (CNFA) dans le cadre du projet PRO-Cashew de l'USDA pour l'Afrique de l'Ouest pour développer Cashew-IN, une plateforme de collecte et d'analyse de données.
December 16, 2021
Agriculture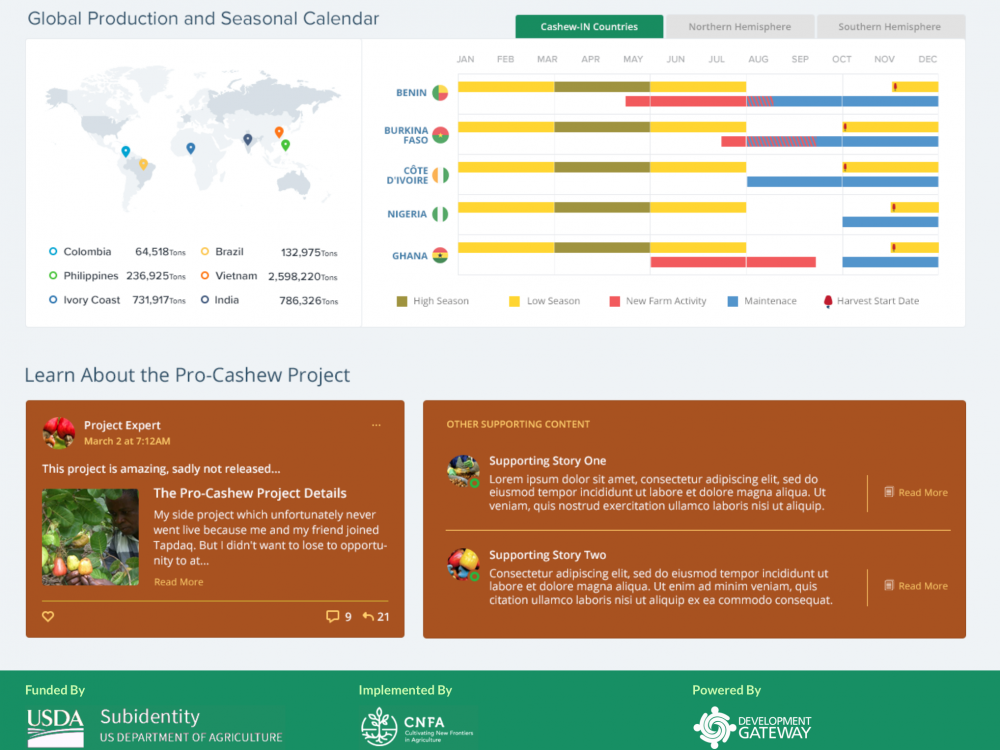 For cashew farmers, producers, processors, and others in the West African cashew sector to increase profits, reduce loss, and improve global competitiveness, comprehensive and reliable data is required. Development Gateway has partnered with Cultivating New Frontiers in Agriculture (CNFA) under the USDA West Africa PRO-Cashew project to develop the Cashew-IN data collection and analysis platform.
December 16, 2021
Agriculture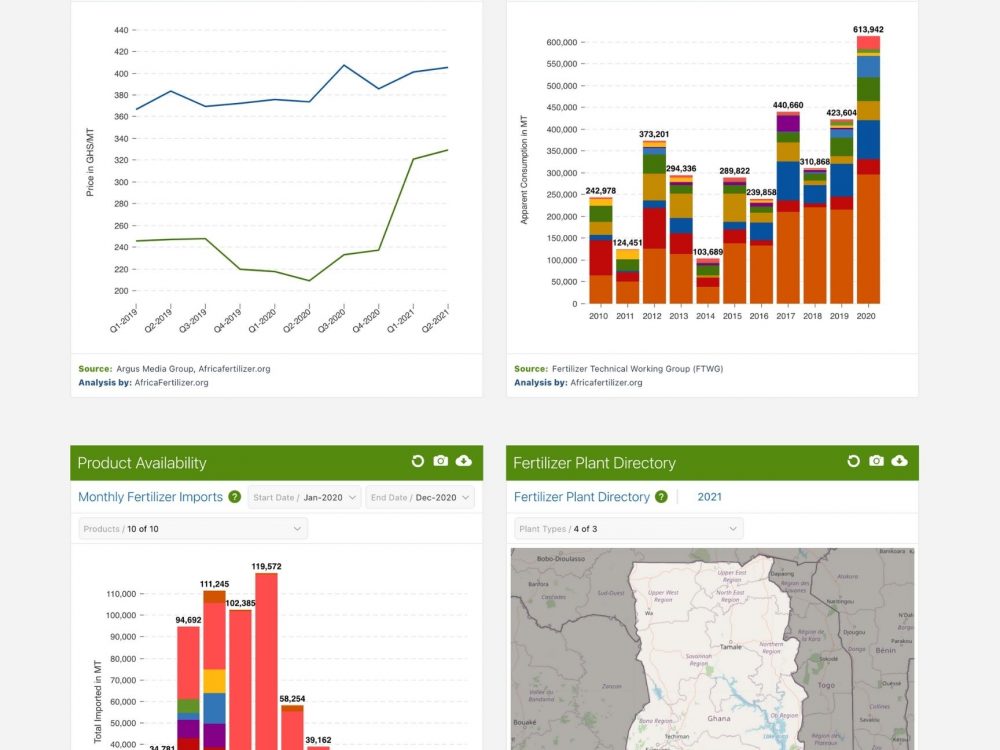 In looking at the data and talking to stakeholders in Ghana, several key trends are starting to emerge in the country's fertilizer market and in turn through the data captured in the VIFAA Ghana Dashboard. These trends are important for decision-makers planning for each season, and when thinking about the future of the market. In this blog we'll dive into these features of the Ghana market, including where (and how) the data fits in.
November 11, 2021
Agriculture