Can Nepal and Cambodia Really Have Common Agricultural Data Standards?
July 27, 2018
Agriculture
Aid Effectiveness & Management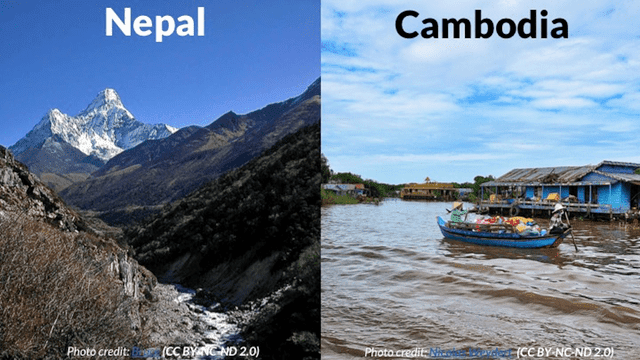 Figure 1: The contrasting landscapes of Nepal and Cambodia
What does data-driven agricultural development in Nepal and Cambodia have in common?
Yes, rice is a staple in both national cuisines (and experimental data shows me that the two are equally delicious), but since September I've been working to understand how (and are) agriculture and nutrition data in Nepal and Cambodia similar enough to manage, share, and use to improve food security outcomes.
To answer this question, Development Gateway and partner Athena Infonomics are implementing the Accelerating Data-Driven Agriculture Development in Cambodia and Nepal Activity – funded by USAID and led by FHI360 through the mSTAR program – to support Feed the Future stakeholders in both countries improve their data interoperability and sharing practices.
Data Sharing Context
Initially, we considered each country's workstream to be independent of the other. But instead, we found common challenges and needs across stakeholders:
In-country Feed the Future implementing partners and researchers are operating under unclear or inconsistent data openness and publication policies;
Data sharing happens on an ad hoc basis, if at all, since there is a lack of formal data sharing mechanisms across partners;
Stakeholders in both countries really wanted an in-country resource to fill their own data sharing and analysis needs.
With these three common challenges in Nepal and Cambodia, we began addressing key data interoperability issues. Comprehensive data interoperability involves three distinct aspects:
The exchange of data between systems;
Data files that can be opened and interpreted;
Data within the file can be understood by the system.
Deploying Data Standards
We started the data interoperability process by analyzing approximately 25 sample datasets, representing 3,500+ variables to find common interoperability principles and standards for structuring and defining data.
Luckily, this does not require reinventing the wheel. In our recommendations to Feed the Future partners and USAID Missions, we stress the importance of building on standards that already exist and are widely used by the open data community, such as the great data quality and interoperability resources from initiatives like GODAN and the FAIR data principles.
Thankfully, our partners already follow basic data management protocols, so our proposed guidelines focused on easing integration with other datasets and applications. For example, we recommended stakeholders:
Adopt a standard ontology, like AGROVOC, to define the types and properties of variables in the dataset;
Use standard units of measurement and naming schemes for country-specific variables, like administrative boundaries;
Follow basic structural hygiene standards, like keeping data belonging to the same dataset within a single file; and
Document key metadata – scope, collection methodology, availability, terms of use – for the project and the dataset.
Data Management and Storage
Making data more interoperable is just the start. The real goal is to facilitate data sharing and analysis through an in-country, multi-stakeholder platform. To achieve this, we also explored options for storing partner datasets – from building a custom repository to deploying an existing solution.
We took best practices into account and considered critical features, including the ability to upload and share various data types, assign unique identifiers, and restrict access to certain data.
We found that several existing data repository options would meet stakeholder needs at zero to little cost. We recommended a customizable, out-of-the-box solution like Harvard's Dataverse, and are currently working with USAID to determine whether such a tool could be deployed at the country level.
Regardless of the solution chosen, roles and responsibilities around data preparation and curation will be crucial. Technology alone can't lead to data interoperability: consensus-building and change management support are also required to achieve true and sustainable results.
The Human Side of Interoperability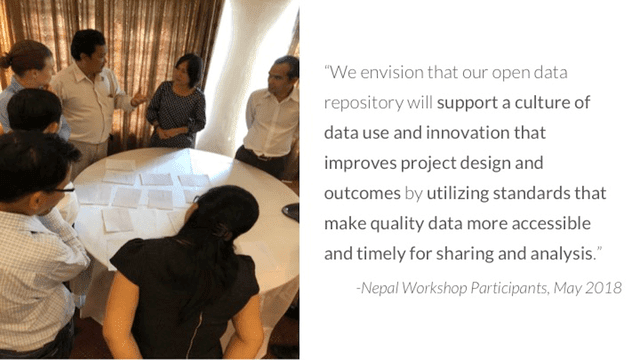 Figure 2: Participants in the workshop in Nepal
We've been working on the "people" and "process" sides since the beginning of the project. This includes conducting in-depth interviews to help build initial relationships, ongoing engagement with the missions, and in-country validation workshops to build stakeholder interest and buy-in.
Our partners already use a combination of internal and external datasets to satisfy their reporting requirements, and have an interest in applying new data tools and software packages for analysis. This baseline of existing skills and interest in strengthening analytical capacity are key assets for our work.
This indicates that harmonizing data standards and sharing will be useful and used by partners – making it easier for us to make the case for putting in the work necessary to achieve this goal.
Of course, data standards are ultimately just a means to an end. Improving data use, knowledge sharing, and food security outcomes is our true goal. But two very distinct countries can come together around a common vision for building data interoperability and sharing by aligning technology with best practices that work for people and organizations.
The post Can Nepal and Cambodia Really Have Common Agricultural Data Standards? appeared first on ICTworks. It is adapted from Kathryn Alexander's Lightning Talk at ICTforAg 2018.
Related from our library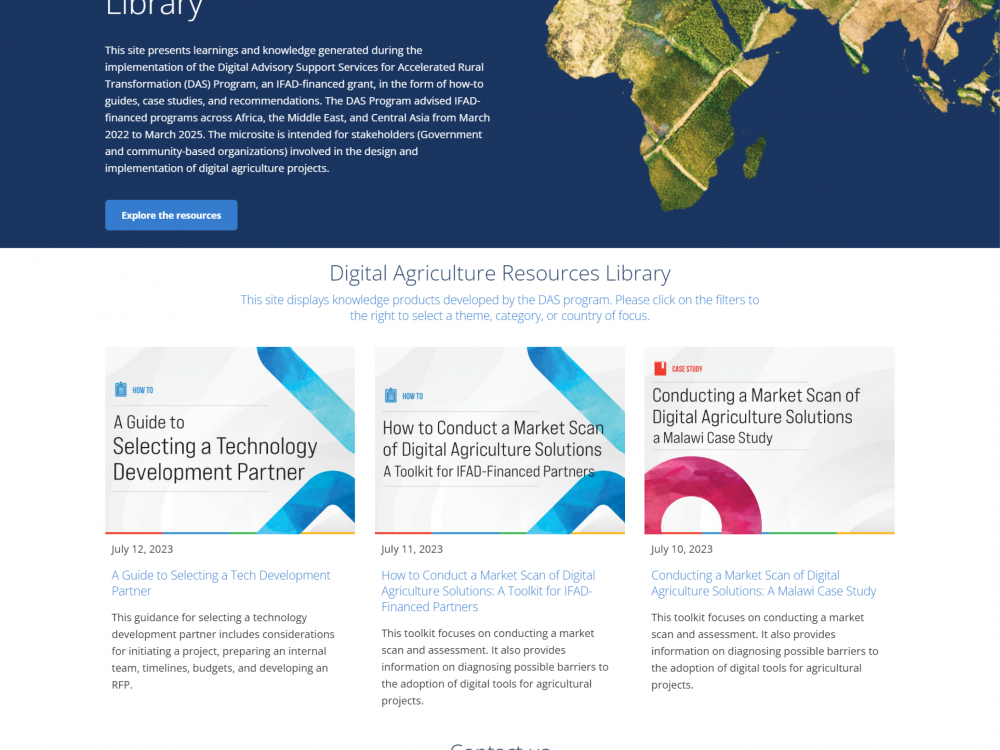 DG is pleased to announce the launch of our Digital Agriculture Knowledge Management Library, which is a digital repository of resources detailing digital agriculture best practices. These resources were created as part of our DAS program in order to support individuals and groups across Africa, the Middle East, and Central Asia as they advance local and regional agricultural systems through the implementation of digital tools and technologies.
September 12, 2023
Agriculture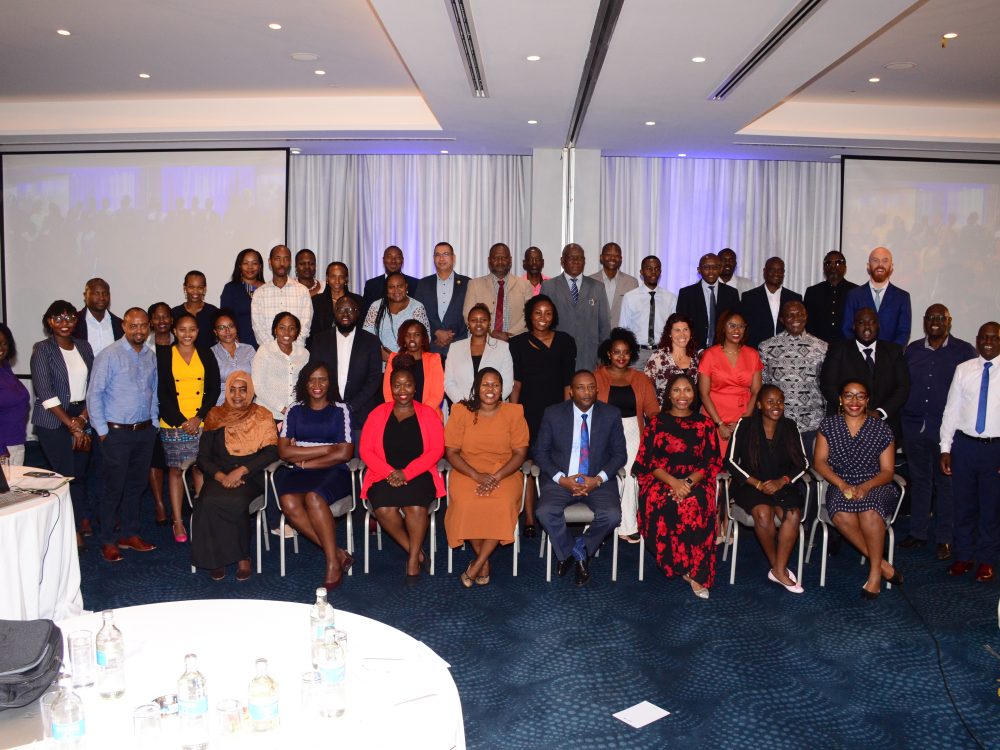 With the aim of improving the efficiency of agriculture data use, Development Gateway: An IREX Venture (DG), Jengalab, and TechChange—with a grant from the International Fund for Agricultural Development (IFAD)—recently held a learning event, titled "Digital Agriculture: Building the Agricultural Systems of Tomorrow," in Nairobi, Kenya. Participants identified two key recommendations for advancing digital agriculture in order to increase food security.
August 29, 2023
Agriculture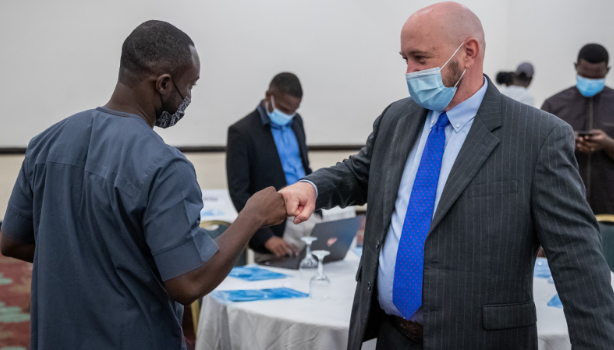 In this blog, DGers Ousmane Koné and Andrea Ulrich explore DG's six step "recipe" for effective data use.
July 25, 2023
Agriculture