Chad's Study Visit to Côte d'Ivoire: A Tale of Cross-Country Knowledge Sharing // Tchad fait une visite d'étude en Côte d'Ivoire: une histoire de partage de connaissances entre deux pays
March 28, 2018
Aid Management Program
Emily Fung, Ousseynou Ngom
Aid Effectiveness & Management, En Français, News/Events
When was the last time you received an email, or sent one yourself, along the lines of, "I'd love to grab coffee to 'pick your brain' about where and how you've found success!" Was it last month, or maybe even last week?
Unstructured knowledge sharing is a common, expected practice for professionals in any field. But two countries, though eager to gain and share knowledge of one another's practices, cannot simply set a coffee date. However, tapping into its Aid Management Program (AMP) community resources, AMP Chad conducted a capacity building Study Visit to Abidjan on February 5-9 to learn about the Côte d'Ivoire team's AMP process, methods, and best practices – and to determine how those could be applied to their own country context.
Why Chad's and Côte d'Ivoire? And Why Now?
While Chad has succeeded in making its AMP public and has pursued strengthening of its AMP system since implementation, Côte d'Ivoire has more quickly become a strong AMP user. Last year at the AMP Good Practice workshop in Dakar, Côte d'Ivoire shared its experience having quickly achieved an impressive set of results and leadership success, including establishing AMP as the country's national level reference Aid Management System.
This Study Visit offered Chad valuable cross-country knowledge sharing, and exemplifies the AMP community's ability to foster unstructured learning initiatives – empowering countries to interact directly, using the AMP Good Practices workshop as a learning supplement rather than the sole opportunity to connect.
The trip began with a clear goal for both teams: to share experiences on AMP usage at both the technical and institutional levels – voicing challenges, sourcing solutions, and sharing lessons learned. This would be done through a few steps: building understanding of the AMP CIV institutional and technical frameworks; discussing good practices that have enabled CIV to achieve outstanding results; conducting hands-on sessions to build Chad's capacity in reporting and data analysis; and discussing challenges faced by both CIV and Chad, working through solutions.
Workshop Collaboration 
The study visit covered a full range of topics and practice areas; for example, the teams compared processes in filling out the AMP Activity Forms and Reporting Modules.
CIV team members emphasized the success they found in tailoring some Activity Form fields, such as Project Components, to their country's specific needs. CIV also showed the Chad team its GIS module and explained its value add – for one, the module allows linking of Development Sectors with each project to precisely define intervention locations, as well as the ability to show activity iconography by region. AMP Chad then went through its own activity form and reporting module processes, enabling the CIV team to make observations and suggestions. The Chad team immediately began rethinking its AMP usage – such as creating and configuring workspaces for DPs and Ministries with respect to current workflows.
Recommendations, Takeaways, and Next Steps
Aside from focus group-style experience sharing, Chad came away with several concrete next steps: adding team members; involving Sector Ministries and Development Partners in its work; improving reporting, capacity building, and knowledge exchange activities; and increasing responsibility of focal points to gather exhaustive and timely data.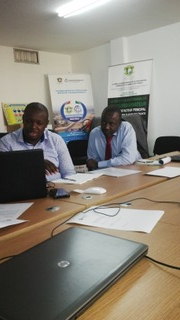 Figure 1: The Study Visit proved its value quickly during the two teams' productive sessions
Additionally, just a few weeks after the visit, Chad took another big step forward – installing and being trained on AMP Offline, DG's recently-released offline client application that allows users with limited or unreliable internet connections to browse, add, and update AMP activity data. AMP Offline presents a solution to connectivity issues that can hinder AMP usage, easing and accelerating the data entry process. Installing AMP Offline is working in tandem with the Study Visit to drive progress towards full AMP usability and sustainability in Chad.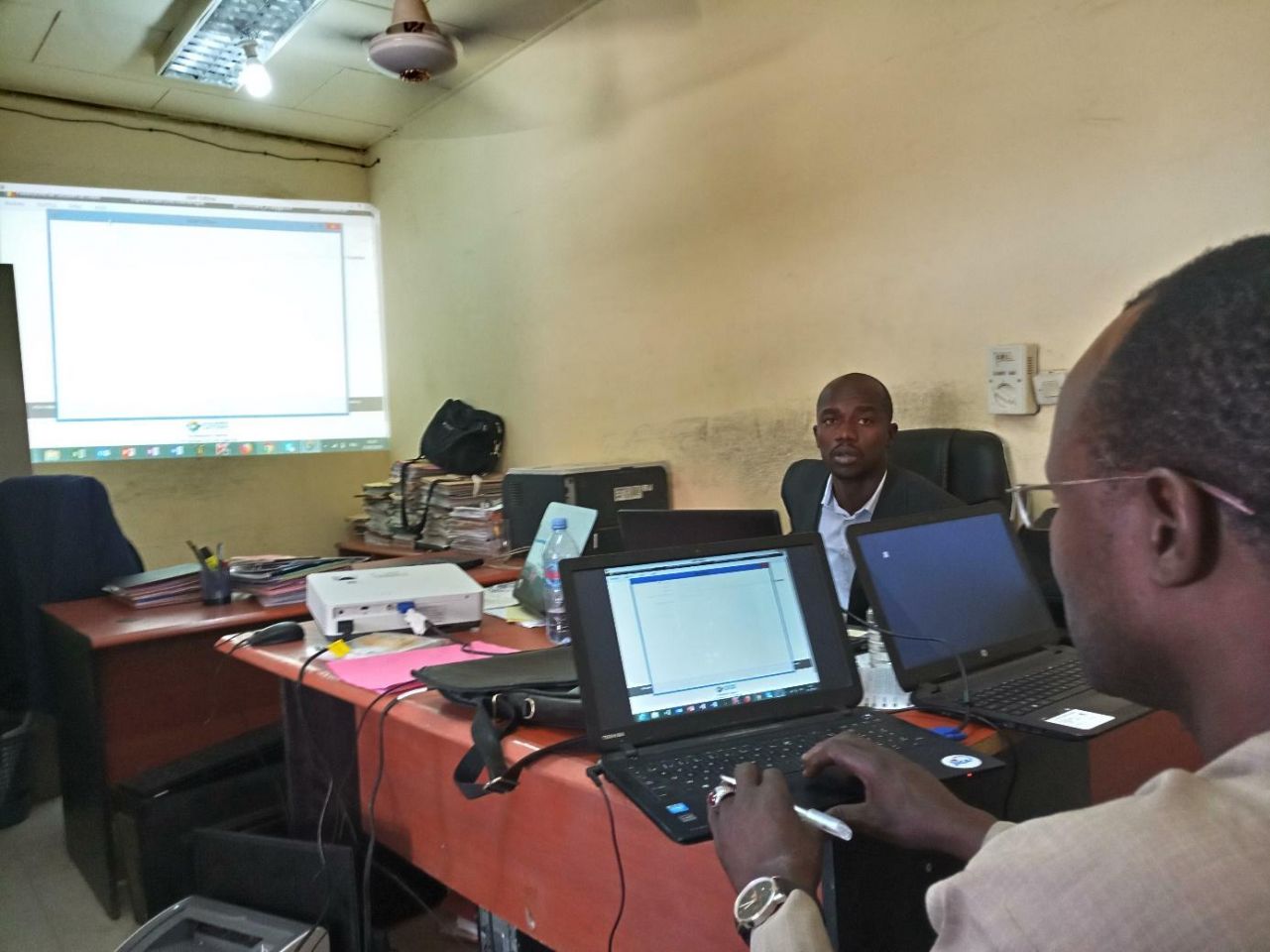 Figure 2: AMP Offline Training Session
AMP's unique community of practice fosters ongoing learning that builds upon itself. Just a few years ago, AMP Côte d'Ivoire gathered its own advice from long standing AMP countries like Ethiopia, calling the 2014 AMP Good Practices workshop "a good opportunity to learn how other countries, such as Ethiopia, use [AMP]."
We look forward to Chad "coming full circle" as Côte d'Ivoire has, in due time sharing its own lessons and success stories with others who are investing time and resources into making AMP the best it can be.
Note: In the spirit of AMP community collaboration and cross-country knowledge sharing, keep an eye out for details soon on the 10th AMP Good Practices Workshop, coming later this year!
_____________________________________________________________________________________________________________________
À quand remonte la dernière fois que vous avez reçu ou que envoyé un e-mail avec les mots suivants «J'aimerais prendre un café pour savoir où et comment vous avez réussi!» ? C´était  le mois dernier, ou peut-être la semaine dernière?
Le partage de connaissances non structuré est une pratique commune et attendue pour les professionnels dans tous les domaines. Mais deux pays, bien qu'ils veuillent partager les connaissances des pratiques des uns et des autres, ne peuvent pas simplement fixer une date pour prendre un café. Cependant, à travers les ressources offertes par la communauté du Programme de gestion de l'aide (PGA), PGA a mené une visite d'étude de renforcement des capacités à Abidjan du 5 au 9 février, pour apprendre sur les processus, les méthodes et les meilleures pratiques de l'équipe du PGA Côte d'Ivoire ; et pour déterminer comment ceux-ci pourraient être appliqués au contexte de leur propre pays.
Pourquoi Tchad et Côte d'Ivoire? Et pourquoi maintenant?
Alors que le Tchad a réussi à rendre  public sa PGA et a poursuivi le renforcement de son système PGA depuis sa mise en œuvre, la Côte d'Ivoire est devenue plus rapidement une bonne utilisatrice de la PGA. L'année dernière, à l'occasion de l'atelier de bonnes pratiques de la PGA à Dakar, la Côte d'Ivoire a partagé son expérience sur l'accomplissement rapide d'un ensemble impressionnant de résultats et du succès en leadership, y compris l'établissement de la PGA en tant que Système de gestion de l'aide (Aid Management System) au niveau national.
Cette visite d'étude au Tchad a permis le partage de connaissances entre les deux pays, et illustre la capacité de travailler en communauté qui possède la PGA pour promouvoir des incitatives d'apprentissage non structurés, et pour valoriser l'interaction directe entre les pays à travers l'utilisation des ateliers des bonnes pratiques de la PGA, comme un complément d'apprentissage plutôt qu'une simple opportunité pour se rapprocher.
Le voyage a commencé avec un objectif clair pour les deux équipes : partager les expériences sur l'utilisation de la PGA au niveau technique et institutionnel : la communication des défis, les procès pour trouver des solutions et le partage d'apprentissages appris. Ceci a été conçu à travers de quelques étapes : construction des accords des cadres institutionnels et technique de la PGA CIV, discussion sur les bonnes pratiques qui ont permis à CIV accomplir des résultats exceptionnels, mener des séances pratiques pour renforcer les capacités du Tchad en matière de rapports et d'analyse de données, et discuter sur les défis rencontrés par CIV et le Tchad et en trouver des solutions.
Ateliers en collaboration
La visite d'étude a couvert une grande gamme de sujets et de domaines de pratique, par exemple, les équipes ont comparé les processus qu'ils utilisent pour remplir les Formulaires d'activité et les modules de rapports de la PGA.
Les membres de l'équipe de CIV ont signalé le succès qu'ils ont trouvé en adaptant certains champs du Formulaire d'activité, tels que les Composants du projet pour les adapter aux besoins spécifiques de leur pays. CIV a également montré à l'équipe du Tchad son module SIG et a expliqué sa valeur ajoutée. Le module permet de relier les Secteurs de développement à chaque projet afin de définir précisément les lieux d'intervention, ainsi il permet de montrer l'iconographie des activités par région. La PGA Tchad a ensuite révisé ses propres processus pour les formulaires d'activités et les modules de rapports, ce qui a permis à l'équipe de CIV faire des observations et des suggestions. L'équipe du Tchad a immédiatement commencé à repenser son utilisation de la PGA, tel que la création et l'organisation d'espaces de travail pour les partenaires au développement et les ministères en tenant compte des flux de travail actuels.
Recommandations, points à retenir, et prochaines étapes
Mis à part le partage d'expériences des groupes de discussion, le Tchad est reparti avec plusieurs étapes concrètes à mener: ajouter des membres à l'équipe, impliquer  les ministères sectoriels et les partenaires au développement à leur travail, améliorer les rapports, le renforcement des capacités et les activités d'échange de connaissances, et accroître la responsabilité des points focaux pour recueillir des données exhaustives et à temps.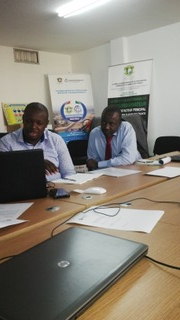 Figure 1: La visite d'étude a rapidement prouvé sa valeur pendant les séances productives des deux équipes 
En outre, quelques semaines après la visite, le Tchad a fait un autre grand pas en avant à travers l'installation et la formation sur la PGA Hors ligne. L'application client hors ligne, récemment publiée par DG, permet aux utilisateurs avec des connexions Internet limitées ou peu fiables de naviguer, ajouter et mettre à jour les données des activités de la PGA. La PGA Hors ligne est une solution à la connexion d'Internet qui peut entraver l'utilisation de la PGA. Cette application  facilite et accélère le processus de saisie des données. L'installation de la PGA Hors ligne travaille en tandem avec la visite d'étude afin d'avancer à la pleine utilisation et durabilité de la PGA au Tchad.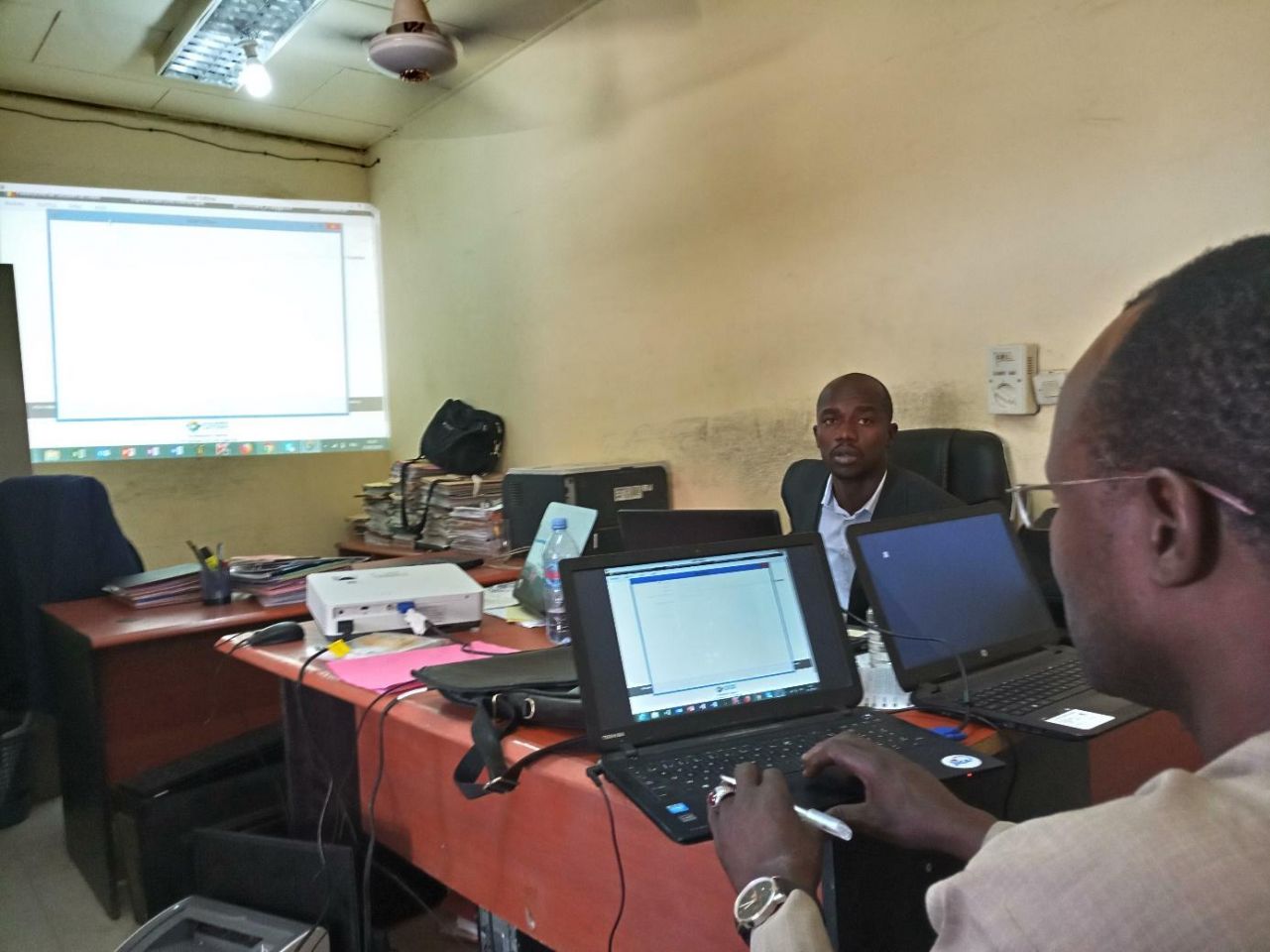 Figure 2: Séances de formation sur la PGA Hors ligne
La communauté de pratique unique du PGA favorise un apprentissage continu qui se construit sur lui-même. Il y a quelques années, la PGA Côte d'Ivoire a cueilli ses propres conseils auprès des pays qui utilisent la PGA depuis longtemps, comme le cas de l'Éthiopie. CIV a qualifié l'atelier de bonnes pratiques de la PGA mené en 2014 comme «une bonne occasion pour apprendre comment d'autres pays, comme l'Éthiopie, utilisent [la PGA]».
Nous attendons avec impatience que le Tchad « revienne à son point de départ » comme le fait la Côte d'Ivoire, en partageant ces propres leçons et histoires des réussites avec d'autres qui investissent du temps et des ressources pour contribuer à la conception d'une meilleure PGA.
Note: Dans l'esprit de la collaboration communautaire PGA et du partage des connaissances au niveau national, gardez un œil sur les détails de la 10e édition de l'atelier de bonnes pratiques du PGA, qui aura lieu plus tard cette année! 
Related from our library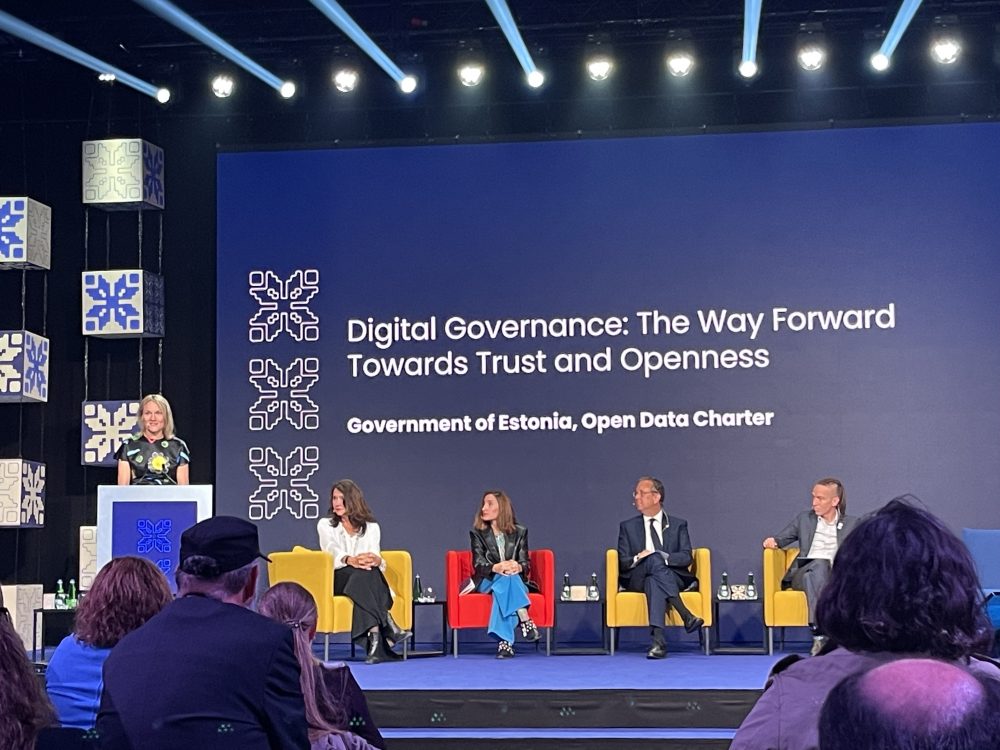 The 2023 OGP Summit in Tallinn, Estonia featured a number of discussions centered on open government in the digital age. While the use of digital tools in government is far from a new idea, the COVID-19 pandemic spurred a rapid expansion of this practice, with leaders quickly adapting to remote environments through digitizing government processes
September 19, 2023
Global Data Policy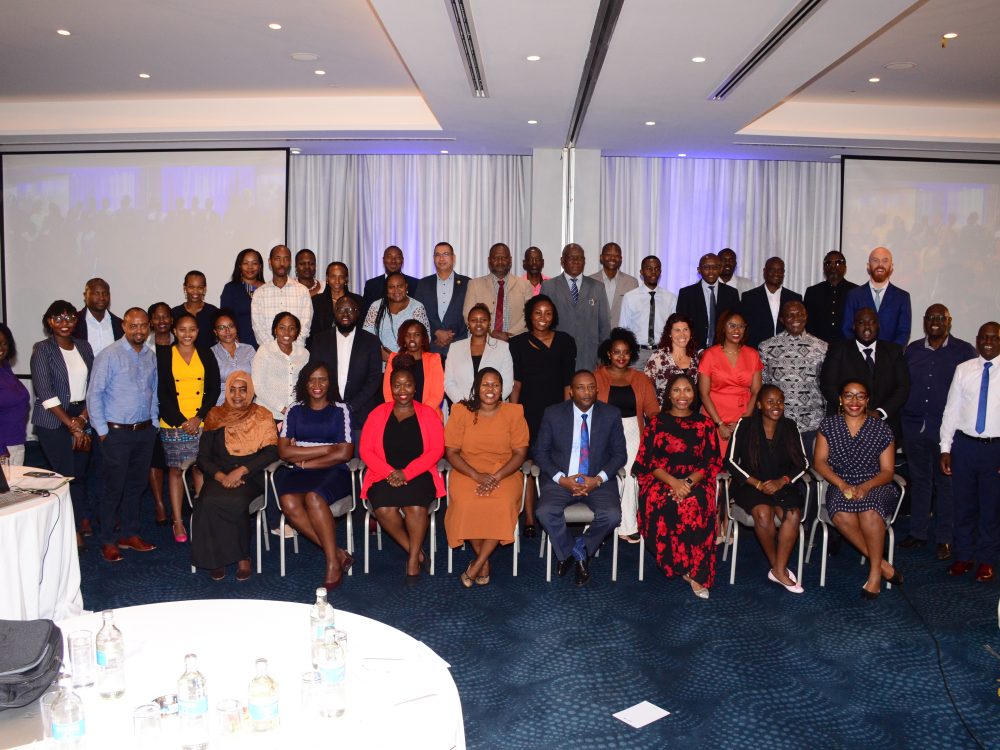 With the aim of improving the efficiency of agriculture data use, Development Gateway: An IREX Venture (DG), Jengalab, and TechChange—with a grant from the International Fund for Agricultural Development (IFAD)—recently held a learning event, titled "Digital Agriculture: Building the Agricultural Systems of Tomorrow," in Nairobi, Kenya. Participants identified two key recommendations for advancing digital agriculture in order to increase food security.
August 29, 2023
Agriculture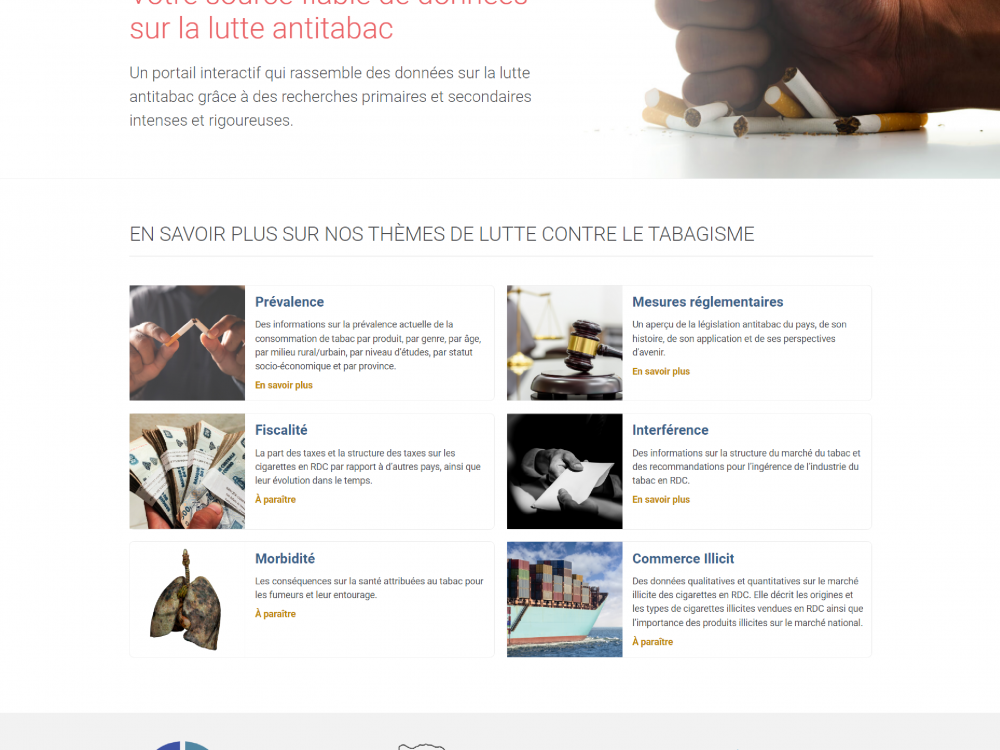 En partenariat avec le Ministère de la Santé de la République Démocratique du Congo (RDC), le Programme National de Lutte Contre la Toxicomanie et les Substances Toxiques (PNLCT), Development Gateway : An IREX Venture (DG) a lancé le tableau de bord de la Tobacco Control Data Initiative (TCDI) de la République Démocratique du Congo (RDC) à Kinshasa, RDC, le 29 mai 2023.