Countdown to 2030: Accelerating Momentum towards Ending Preventable Maternal, Newborn, and Child Deaths with UNICEF
DG is pleased to announce the recent launch of the Countdown 2030 Country Dashboards and Profiles. In recent months, we partnered with Countdown 2030 and UNICEF, a Countdown 2030 member, to develop a series of comprehensive dashboards that illuminate progress towards achieving Sustainable Development Goal (SDG) 3, Good Health and Wellbeing, which calls for the end of preventable maternal, newborn, and child deaths. The Dashboards and Country Profiles visualize data that is provided through an API serviced by UNICEF.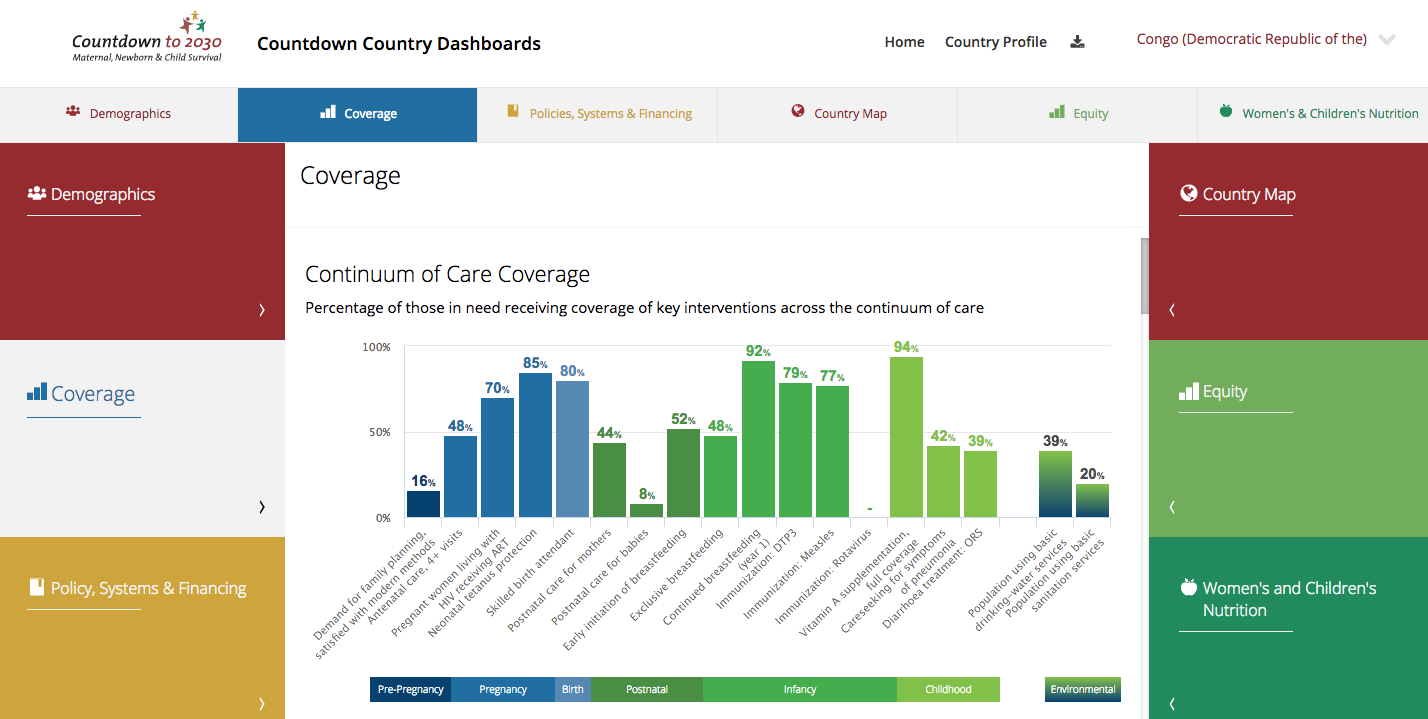 Countdown to 2030 Country Dashboards
The Countdown to 2030 Country Dashboards and Profiles project targets 81 focus countries, which alone account for 90% of child deaths and 95% of maternal deaths throughout the world. As for the dashboards themselves, each one is clear, compelling, and capable of visualizing over 130 Tier 1 and Tier 2 public health indicators, which are organized into seven encompassing key areas:
Demographics;

Coverage;

Policy;

Systems & Financing;

Equity;

Women's and Children's Nutrition;

A specific Country Map for each dashboard, displaying the subnational Composite Coverage Score (a weighted average of the coverage of eight types of interventions).
Zeroing in on just how critical local usability and usefulness really are, the dashboards also include specific indicators that allow users to track and compare country progress towards achieving the SDGs to the regional average. Additionally, in order to ensure data shareability and access across many formats, print-friendly country profiles are available for each country.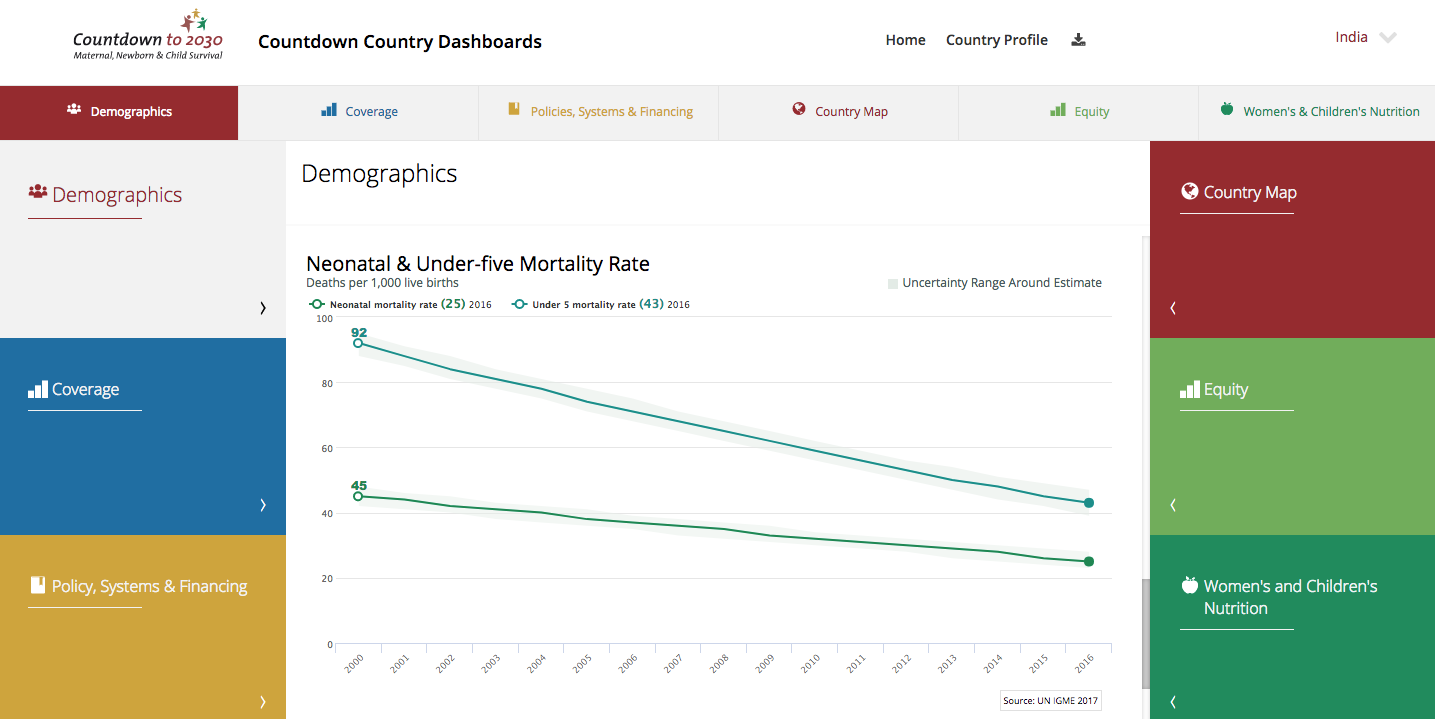 Demographics Dashboard
These high-quality and individualized Dashboards and Profiles are a leading initiative to accelerate momentum towards the Countdown to 2030 goal of:
"increas[ing] public and policy attention to reproductive, maternal, newborn, child and adolescent health and nutrition; strengthen[ing] country and regional capacity to [assess, analyze, and use] data for evidence-based action; and to improv[ing] the quantity and quality of data, as national and regional leaders become more aware of its importance and of current data gaps."
Setting forth clear concepts of how users interact with their data, and a modern, dynamic front end, the Countdown to 2030 Dashboards and Country Profiles are combating one of the most pressing challenges SDG 3 aims to solve.
The Countdown to 2030 Project Team includes Diego Dimunzio, Mauricio Bertoli, Liliana Mercado, Galina Kalvatcheva, Taryn Davis, Martha Staid, and Llanco Talamantes.
Related from our library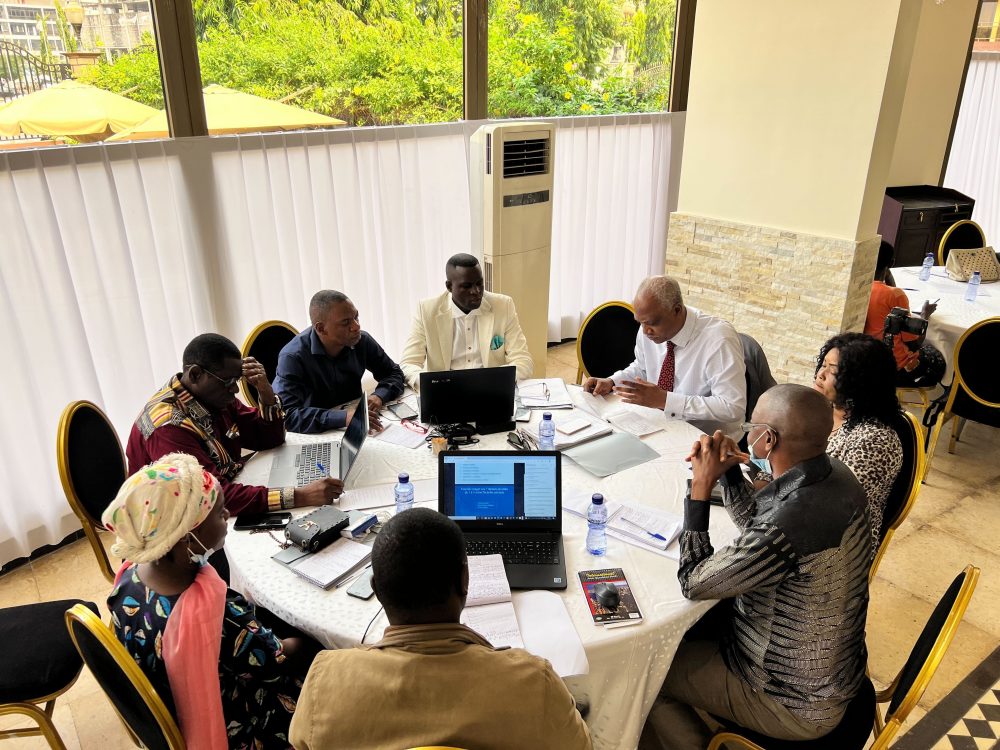 Accessible and timely public health data has the power to shape policy and significantly improve population health outcomes. But effective public health policy needs to be built on a foundation of trust in order for policies and individual health behaviors to change. In DG's TCDI program, we've learned three lessons on how to build trust in public health data.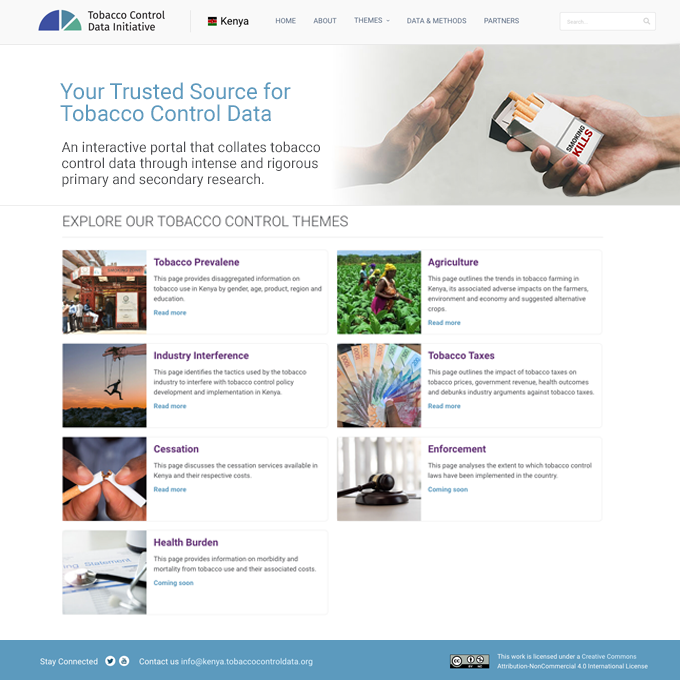 In response to the impending threat of tobacco use in Kenya and the various dangers that accompany it, the Tobacco Control Data Initiative website created a "one-stop shop" to access the relevant data that Kenya's policymakers need to advance tobacco control legislation.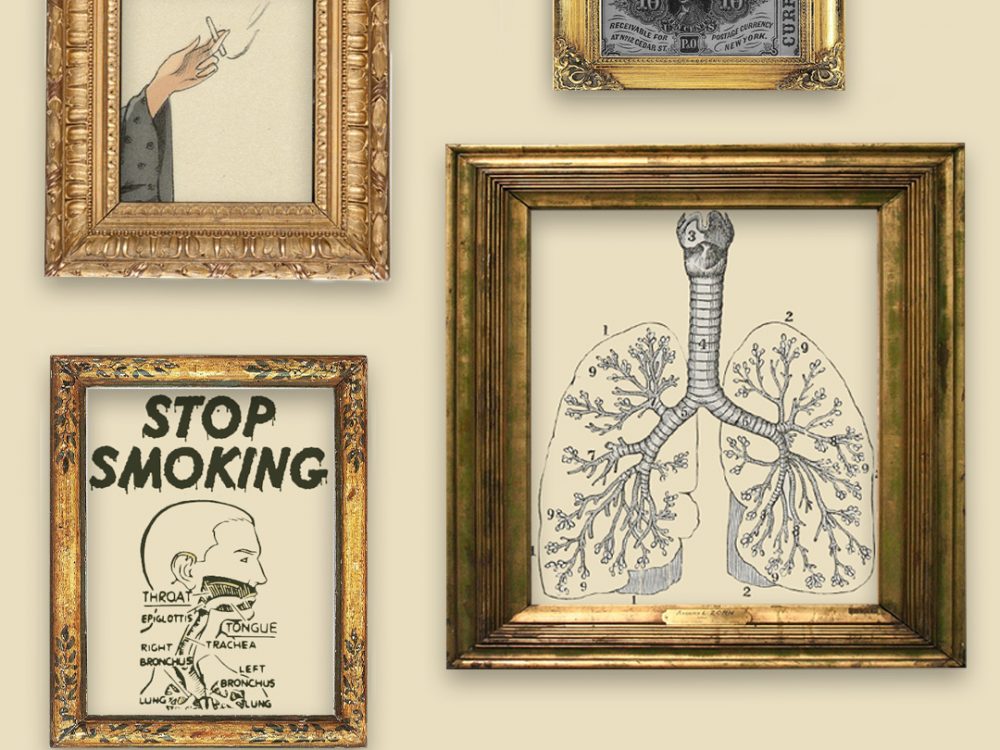 Development Gateway: An IREX Venture (DG)—with support from The Bill & Melinda Gates Foundation (BMGF)—is pleased to announce a new program, Data on Youth and Tobacco in Africa (DaYTA). This three-year, $4 million program will advance tobacco control efforts in sub-Saharan Africa (SSA) by addressing data gaps related to tobacco use among 10- to 17-year-olds in Kenya, Nigeria, and the Democratic Republic of the Congo. Overall, the DaYTA program will empower stakeholders to make timely, data-driven decisions by using evidence to inform policy and, in turn, create a healthier populace in SSA.