Define and Co-Design: Promoting Health Data Use in Tanzania
June 22, 2017
Data Management Systems and MEL
News/Events, Results Data
Earlier this month, the Results Data Initiative (RDI) program reached an important milestone by convening our first cross-ministry co-design workshop with 24 officials across the Government of Tanzania. Our goal? Put data to use for decision-making in health.
At this meeting, we put our problem-driven, iterative, and adaptive (PDIA) approach into motion — facilitating discussions around key problems and decisions for which data could be used, and potential data sources and tool designs to meet these needs. To facilitate learning across the various government ministries and roles, we worked with Results for Development (R4D) to adapt its Joint Learning Network methodology. This new approach enabled us to leverage knowledge, capacity, and data from across ministries to design more holistic, needs-based solutions.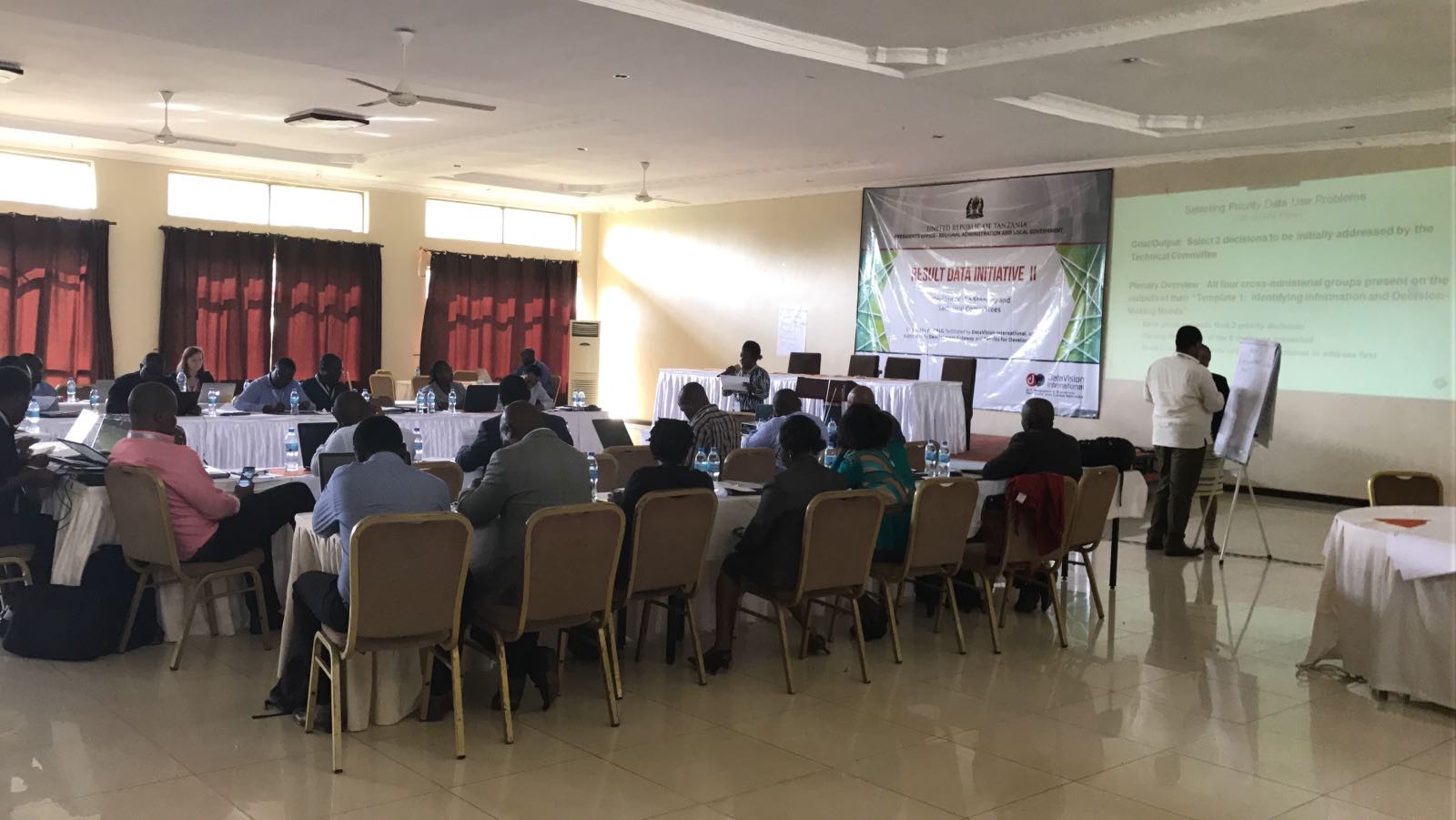 Government participants discussing challenges to data use in Tanzania
This co-design workshop followed 18 months of in-depth qualitative research, during which more than 500 data producers and users were interviewed to understand their challenges collecting, managing, sharing, and using results data. The workshop brought together senior-level decision-makers (the Steering Committee) and their technical staff (the Technical Committee) for a process of problem identification and prioritization. The Technical Committee participants then spent a second day identifying relevant and existing information sources and outlining the functionalities and requirements of the information solutions we will co-develop to address their priority decisions.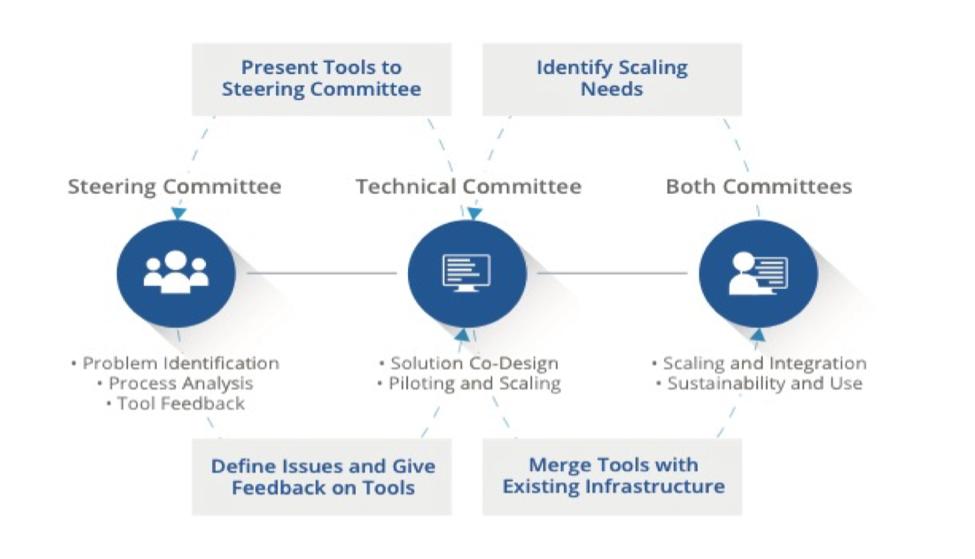 Workshop Day 1 Outcome: Government Priorities
During day 1, Steering and Technical Committee participants agreed on two initial facility- and community-level planning questions:
How do we best present relevant, community-level health data to Council Health Management Teams to improve their understanding of and response to common causes of death?

How do we best present relevant, facility-level health data to Facility Planning Teams to interpret, prioritize, and respond to the diseases in their catchment and service area?
Workshop Day 2 Outcome: Co-Creation Work Plans
On day 2, the Technical Committee developed clear work plans to build out information products that address the two priority data use cases. The Technical Committee, with support from DG and DVI's team of software developers and data analysts, have already begun work to develop these tools, which will be presented back to the Steering Committee for feedback at the next quarterly co-design workshop in September.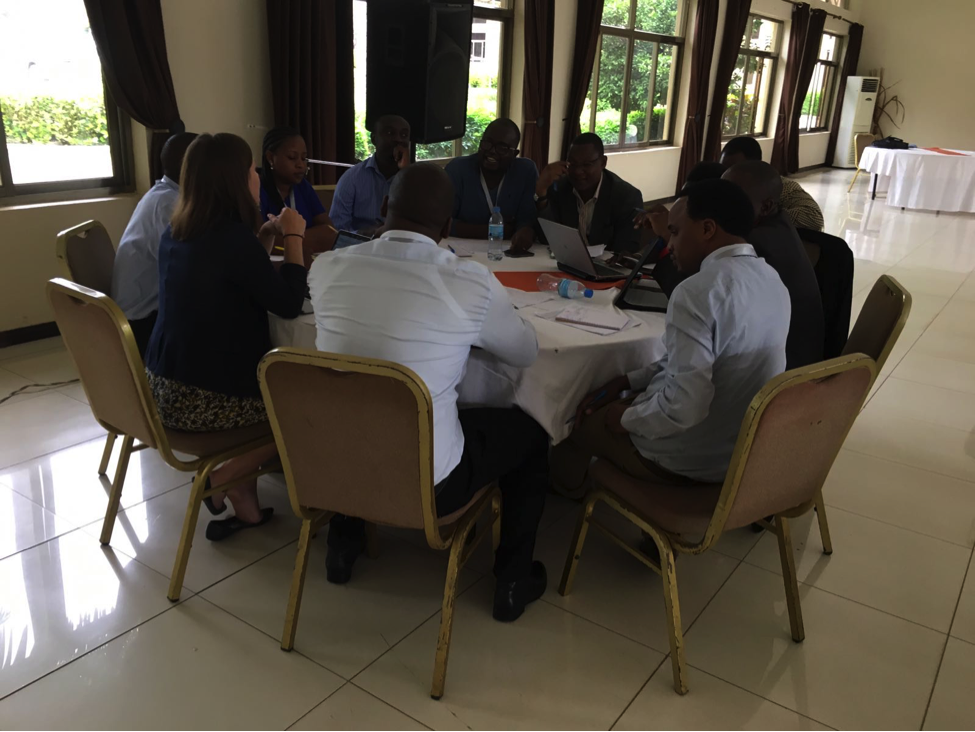 Breakout groups developing work plans to co-create tools for data use
Stay tuned for a series of posts that dive deeper into RDI's cross-ministerial and PDIA approach, as we continue to co-create tools for data use in Tanzania and Malawi.
This workshop — the first of a series of quarterly co-design workshops planned over the next 18 months — was chaired by the President's Office of Regional and Local Government (PORALG). The two-day workshop in Morogoro brought together government officials from PORALG, the Ministry of Health and Social Welfare, district and regional medical offices in Lindi and Singida regions, the Ministry of Finance and Planning, and the National Bureau of Statistics. DataVision International (DVI), a Tanzanian data and technology firm, facilitated the workshop with the support of DG and R4D.
Related from our library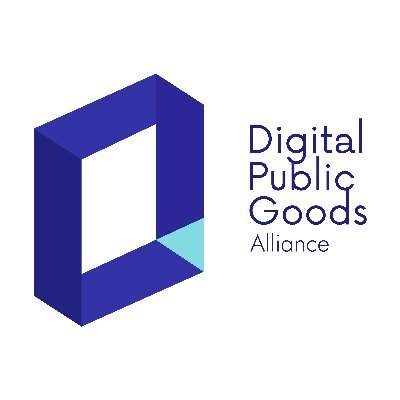 Digital Public Goods Alliance designated DG's Open Contracting Portal as a digital public good in September 2022. The Portal provides procurement analytics that can be used to improve procurement efficiency and, in turn, reduce corruption and increase impact.
December 6, 2022
Open Contracting and Procurement Analytics, Process & Tools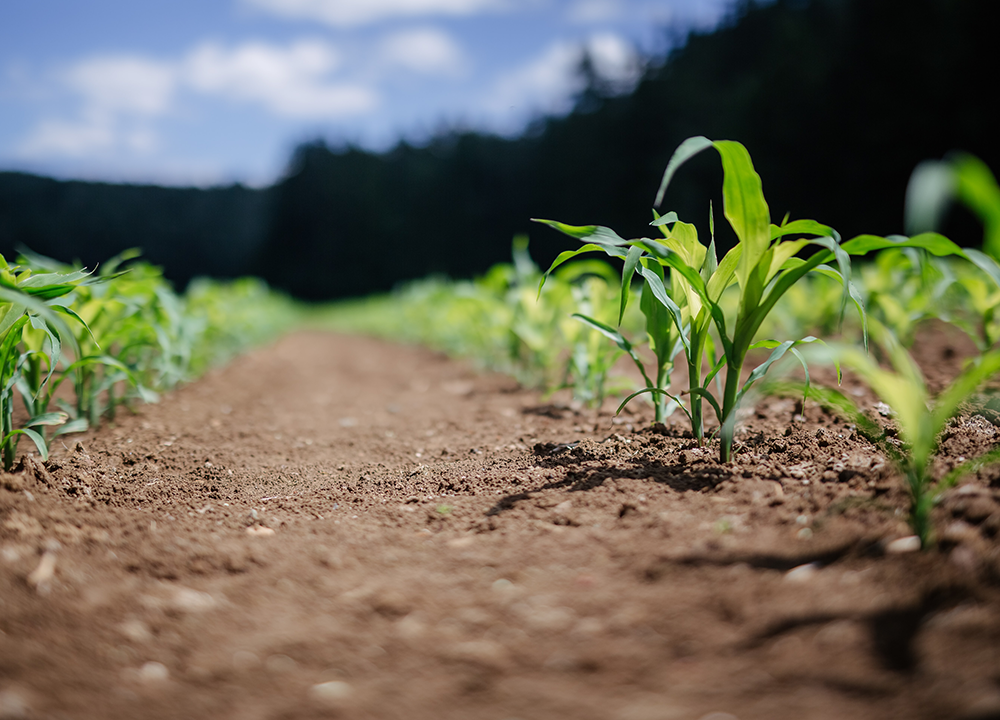 Representatives from Development Gateway: an IREX Venture (DG) will be attending the African Green Revolution Forum (AGRF) from September 5-9 in Kigali, Rwanda to highlight two projects: the Visualizing Insights on African Agriculture (VIFAA) project and the Farmer-Centric Data Governance Models project.
September 1, 2022
Agriculture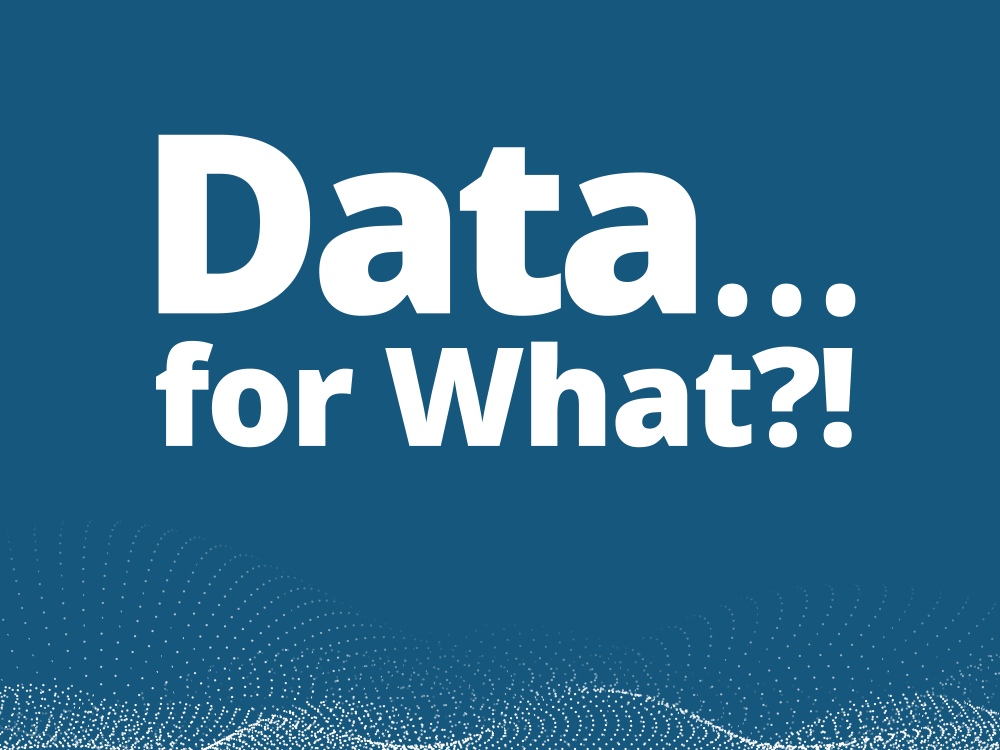 In Episode 2 of "Data…for What?!," a podcast series from Development Gateway: an IREX Venture (DG) which explores our new strategic plan, Josh Powell met with experts from DG and IREX to discuss DG's expansion into the education, media and disinformation, and youth sectors. The conversations explore the most pressing challenges and greatest opportunities for data and technology to positively impact these sectors and discuss how these trends are likely to play out in the years ahead. Based on these trends, the experts explain the unique fit for DG's skills and specific opportunities for collaboration that align with the vision of DG's partnership with IREX, which has a long and successful history working in each sector.