Development Gateway Launches the IATI Import Tool
Aid Effectiveness & Management, Innovation, Launch, Open Data
Since the launch of the IATI Data Standard, DG has been in the forefront in promoting its uptake and use – particularly amongst national governments.
A little over a year ago, we began a program which sought to create sustainable integrations of IATI data across five nationally-owned Aid Information Management Systems (AIMS). One of the outcomes of this work were recommendations around proposed enhancements to the data standard and improvements to publisher quality.
Another result of this work, we are proud to share, has been the development of an open source IATI Import Tool, available to the public via GitHub.
Fully integratable with AIMS – Aid Management Platforms and other systems – the tool has already been used to import hundreds of millions of dollars of additional aid flow data into the AIMS of Burkina Faso, Chad, Cote d'Ivoire, Madagascar, and Senegal. Furthermore, this tool can be updated to support new versions of the IATI Standard, and now comes as a standard part of DG's Aid Management Platform.
Technology and Architecture
The IATI Import Tool has been developed using the Spring Framework on the backend and ReactJS library on the frontend. The Spring Framework provides a comprehensive programming and configuration model for developing modern Java-based enterprise applications. ReactJS is an open source JavaScript library that makes it easy to develop reusable user interface components.
The tool has a flexible architecture, designed specifically to make the tool easily adaptable to future IATI versions and different AIMS. This flexibility is achieved through the use of data processing modules called "processors". New processors can be added to support any source data or destination system.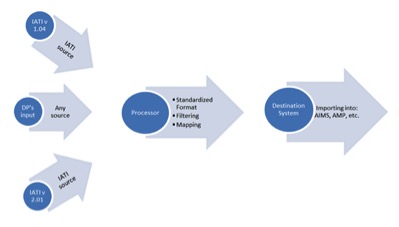 The integration to an AIMS is done via REST API endpoints. Documentation of the endpoints that the AIMS system should provide is available on the IATI Import Tools' GitHub page.
User Workflow
The IATI Import Tool has a user friendly user interface that is organized as a wizard, which takes users through the following steps:
Step 1: Source Input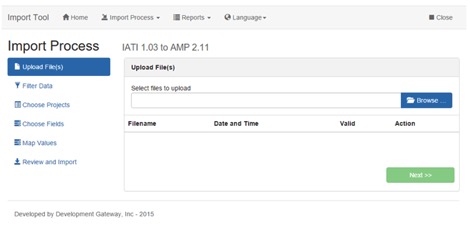 The source input is uploaded into the system and processed. Currently we support IATI 1.03, IATI 1.04, IATI 1.05 and IATI 2.01. This can be easily expanded to support other types of data files, too – IATI and otherwise.
Step 2: Filter Data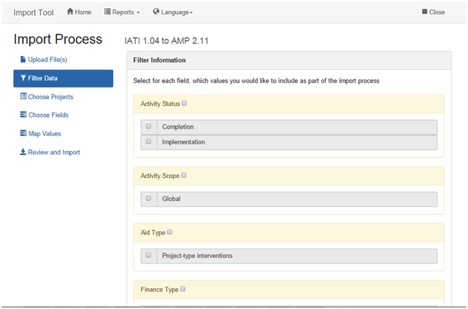 The source activity/project information is then parsed and processed. The user can select the criteria of inclusion in the import process from a list of known fields, like "Status", "Recipient Country".
Step 3: Choose Projects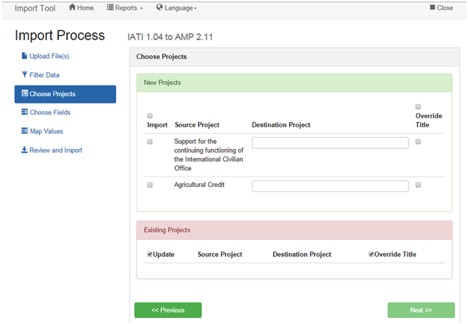 After applying filters, the next step returns only projects/activities that match the applied filters. In this step, a user can select which projects/activities to import. The user can also map the projects to existing projects in the destination system.
Step 4: Choose Fields
Users can now select and map fields that will be included in the import. The user can also save mappings for use in future imports.
Step 5: Mapping Values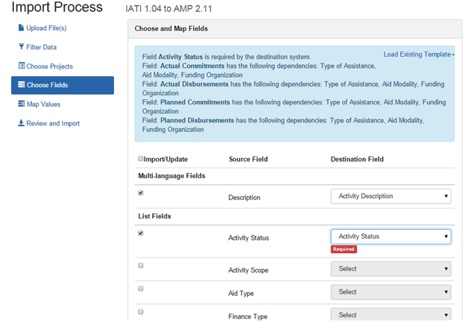 This step allows users to map field values in the source file to values used in the destination system. These value mappings can be saved as a template, then selected from the "Load Existing Template" menu. This uses the previous mappings with the new file's field values.
Step 6: Importing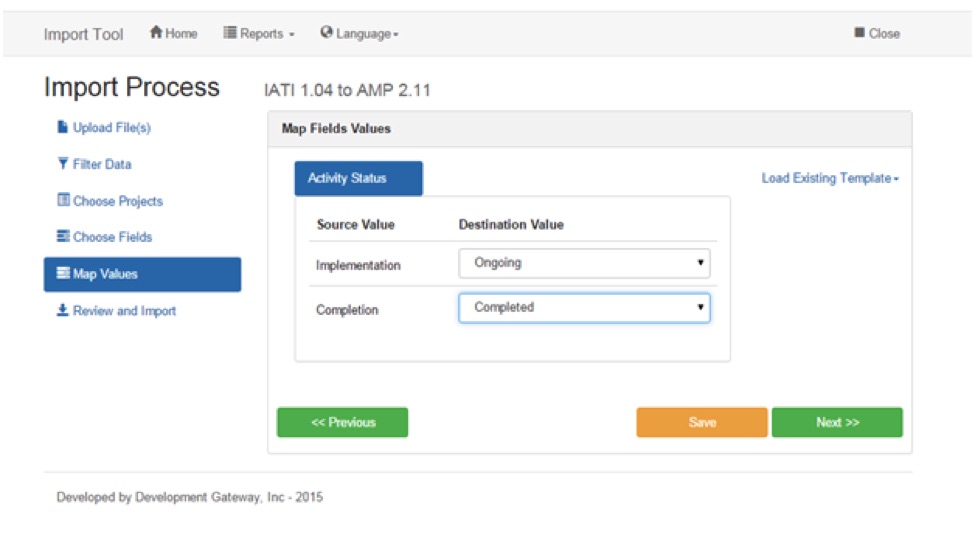 Once the source files are processed and filtered, and their projects, fields, and values are mapped the destination system is contacted through a series of REST Endpoints with the new and/or updated project information
Get Involved
The IATI Import Tool is licensed under an Apache 2.0 open-source license, now comes as a standard part of the Aid Management Platform, and is compatible with other AIMS. If you are interested in using or extending the tool you can get it on our GitHub repository. Please also check the wiki for additional documentation on how to integrate the tool with a target system, and let us know about your experiences!
Related from our library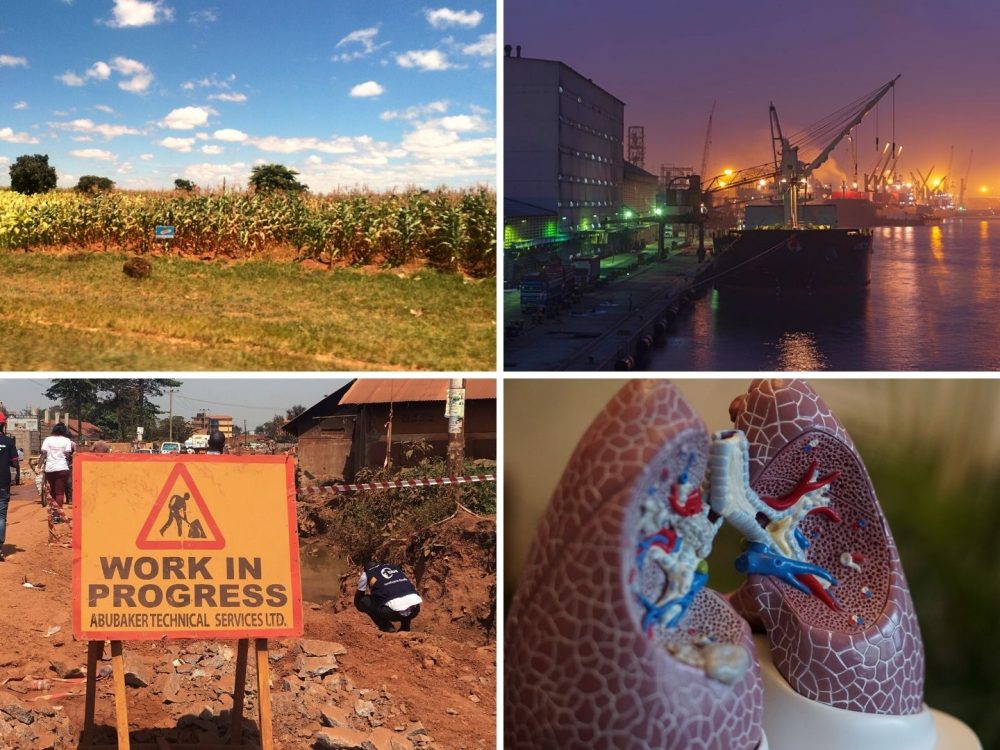 As we review our strategy, we plan to share here much of what we've learned through programming in more than a dozen countries – from our work and from our excellent partners – about the state of data in agriculture, tobacco control, open contracting, and the extractive industries. For each theme, we'll explore who are the key data users, the decisions they make, the most important data gaps, and the crucial risks of data (mis)use. Here we share previews from some of our flagship programs.
October 27, 2020
Extractives Management, Global Data Policy, Health, Open Contracting and Procurement Analytics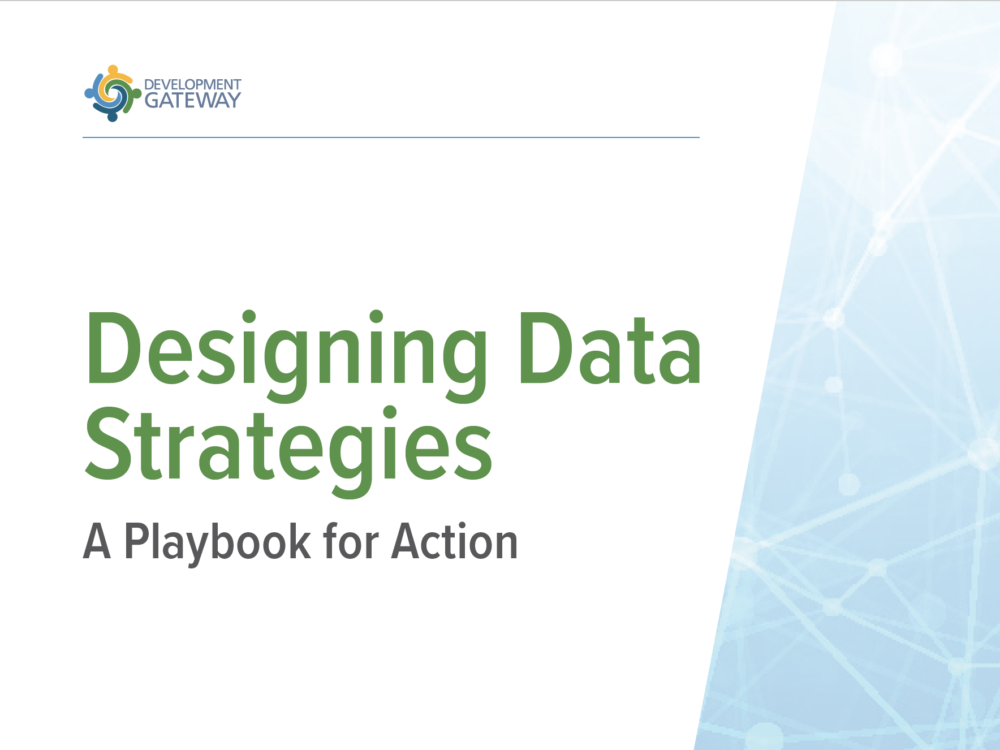 DG is pleased to announce the publication of our latest white paper, Designing Data Strategies: A Playbook for Action. This work aims to distill lessons learned from our research and collaboration, designing data strategies with development and humanitarian agencies. In the current 'data revolution' era, data and digital are both a strategic asset and a source of institutional risk.
October 8, 2020
Global Data Policy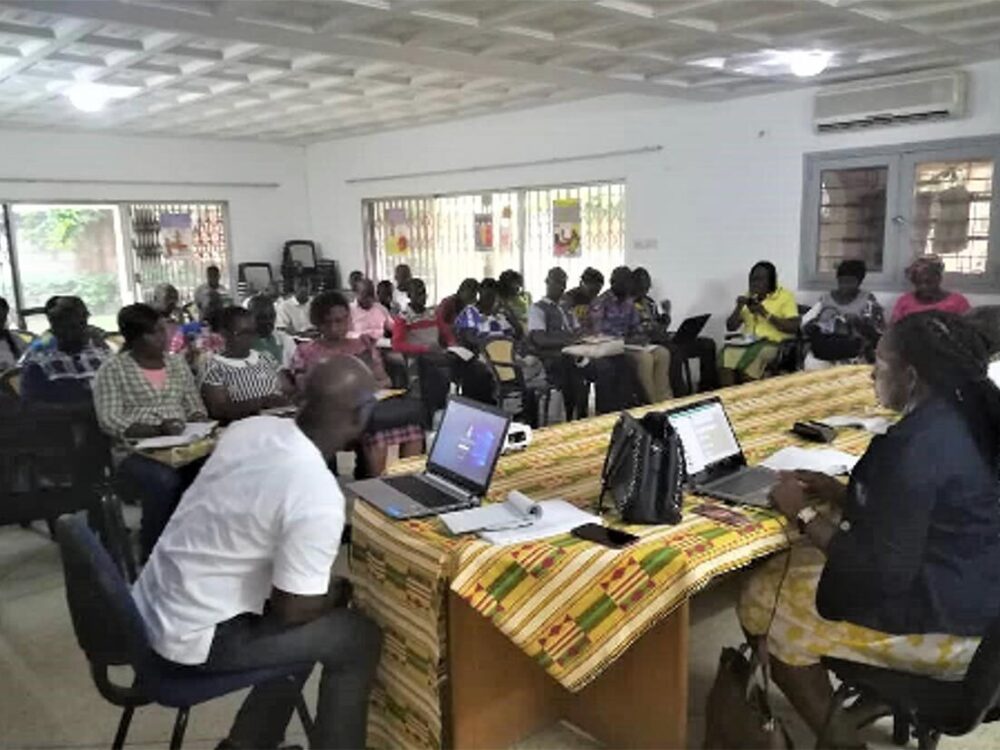 With support from DCDJ, local youth in Côte d'Ivoire organized a successful mapathon to get community resources, landmarks, and risk zones in Daloa – particularly those relevant to young people – on the map. Through the process, they acquired new skills including OSM tracker to develop map layers, how to collect local data, and how to communicate results stored in a new database developed through the program.
September 23, 2020
Health