Development Gateway launches the Open Aid Geocoder
Sebastian Dimunzio, Vanessa Goas
Aid Effectiveness & Management, Launch, Open Data
Development Gateway is proud to announce the launch of the Open Aid Geocoder, a new open-source geocoding tool developed in partnership with the World Bank's Open Aid Partnership. The Open Aid Geocoder works in tandem with aid and project information management systems to assign precise geospatial data on the locations of development projects. The Open Aid Geocoder has been built using the latest innovative technologies, such as React and Reflux, mixed with other popular libraries such as Leaflet, i18next and Bootstrap, compiled together using Webpack, and can be integrated with all standard and custom-built aid information and project management systems via a small set of API endpoints.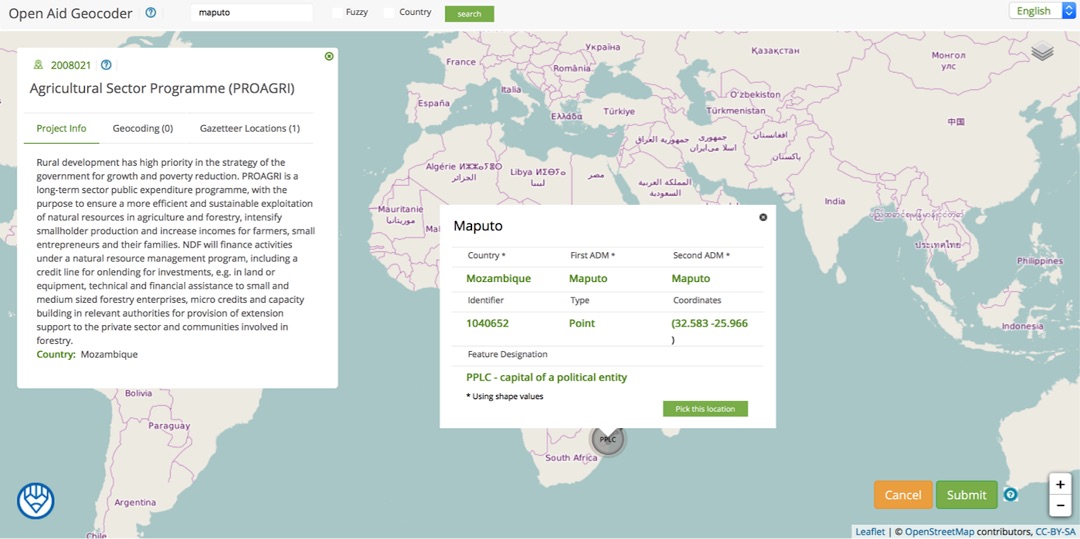 The Open Aid Geocoder utilizes the geocoding fields of the International Aid Transparency Initiative data schema for geocoding, ensuring that data is comparable across countries and development partners. Geographic information is stored in GeoJson format, the premier open standard format used for storing geographic data, facilitating easy integration with various internal systems. The tool itself is licensed under an Apache 2.0 open source license. By focusing on international standards and open source software, Development Gateway continues to play a leading role in contributing to a growing community of practitioners that are striving to make better decisions about resource allocation using geospatial data.
If you are interested in using the Open Aid Geocoder, please visit our GitHub repository and the wiki for the project, or contact vgoas@developmentgateway.org for more details.
Related from our library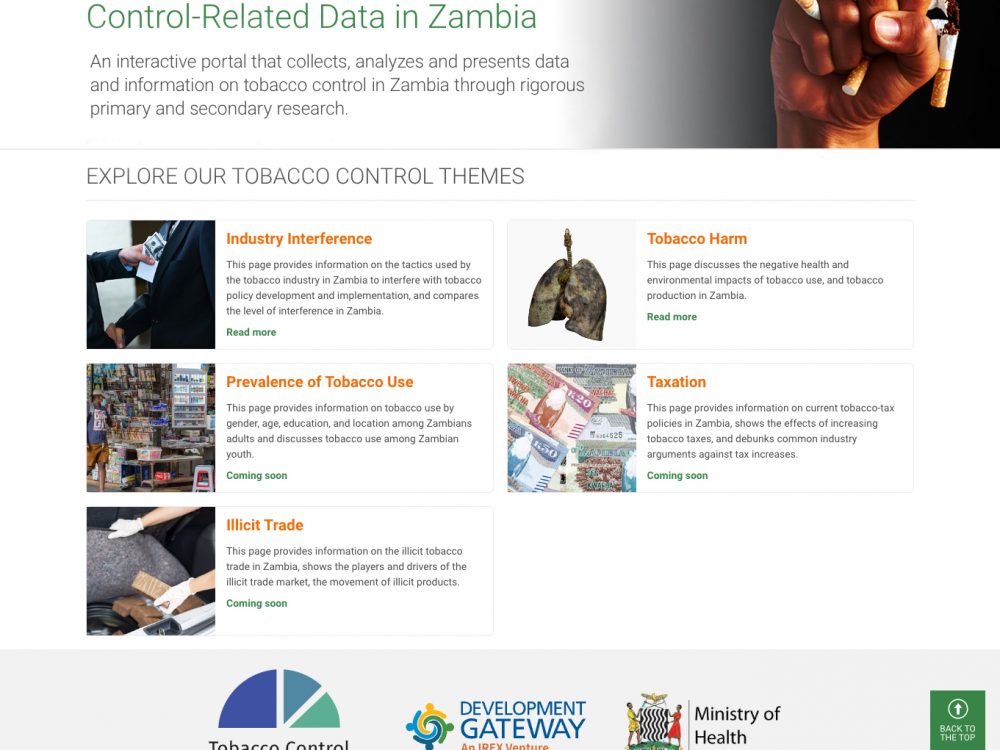 In response to the impending threat of tobacco use in Zambia and the various dangers that accompany it, the Tobacco Control Data Initiative website creates a "one-stop shop" to access the relevant data that Zambia's policymakers need to advance tobacco control legislation.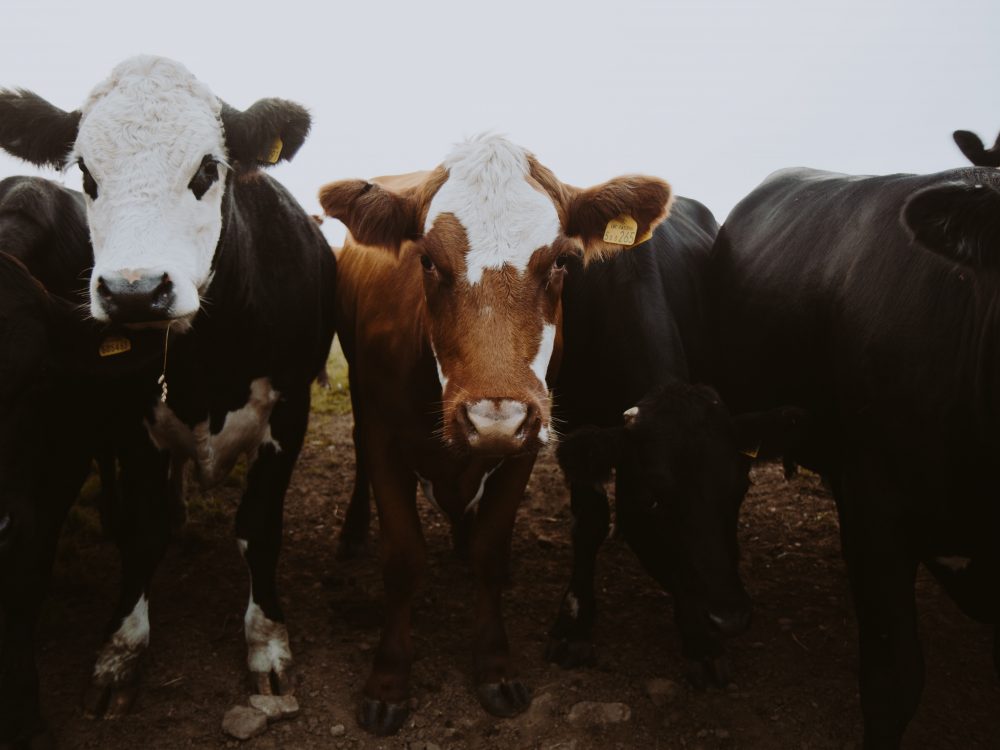 Development Gateway: an IREX Venture (DG)—with funding from The Bill & Melinda Gates Foundation (BMGF) and in partnership with Ethiopia's Ministry of Agriculture (MoA)—is pleased to announce a new program, a Livestock Information Vision for Ethiopia (aLIVE). This four-year, $5 million program will empower Ethiopia's stakeholders in the livestock sector to make data-informed decisions by providing relevant, accurate, timely, and digital livestock data and analytics. Ultimately, the aLIVE program will support Ethiopia in meeting national food demands as well as achieving food security while building a robust, more independent economy.
December 2, 2022
Agriculture
November 29, 2022
Agriculture