Development Gateway, PLAID to Create AidData
Joint Venture to Build an In-depth Global Repository of Development Activities
Development Gateway announces today its partnership with the interdisciplinary research team Project-Level Aid (PLAID). The two entities have come together to make detailed information on development finance more accessible and to create a comprehensive database on development activities. AidData will be available online in the spring of 2010.
In the spirit of harmonization, this partnership builds on the distinct perspective of each team to bring greater efficiency and transparency to economic and social development activities worldwide. The PLAID database was created by researchers at the College of William and Mary and Brigham Young University as a tool for analyzing trends in foreign assistance, aid allocation, and aid effectiveness. Development Gateway manages, AiDA, a database of development activities which it provides as a public good. The two entities are working closely with the OECD's Development Co-operation Directorate, which manages the Creditor Reporting System, the authoritative source of official statistics on global development assistance.
"We immediately saw the complementarity with Development Gateway's work," affirmed Michael Tierney, Director of International Relations at the College of William and Mary. "We originally built PLAID to do academic research, but input from the policy community made clear that a publicly accessible database could also promote accountability, coordination, best practices, and, ultimately, reduce poverty. The database has become a useful tool for academics and researchers, but there is great potential for a much wider audience to benefit from it."
"By combining breadth and depth of information, this partnership will fill a void and allow not only academic research but the monitoring of development activities and the exchange of good practice across borders" said Jean-Louis Sarbib, CEO of Development Gateway.
Project-Level Aid (PLAID) is funded by the Bill & Melinda Gates Foundation, the William and Flora Hewlett Foundation, and the National Science Foundation. PLAID has aggregated data on development finance activities from traditional and non-traditional sources, including major bilateral donors, multilateral donors, and non-traditional donor countries.
Accessible Information on Development Activities (AiDA) is a free, online database of past and present development activities around the world. It contains details on over 650,000 projects, broken down by sector, recipient, and donor. Every day AiDA adds more information to help its growing number of users navigate the diverse and complex field of international development activities.
For more information, go to www.developmentgateway.org/programs/AidData
Related from our library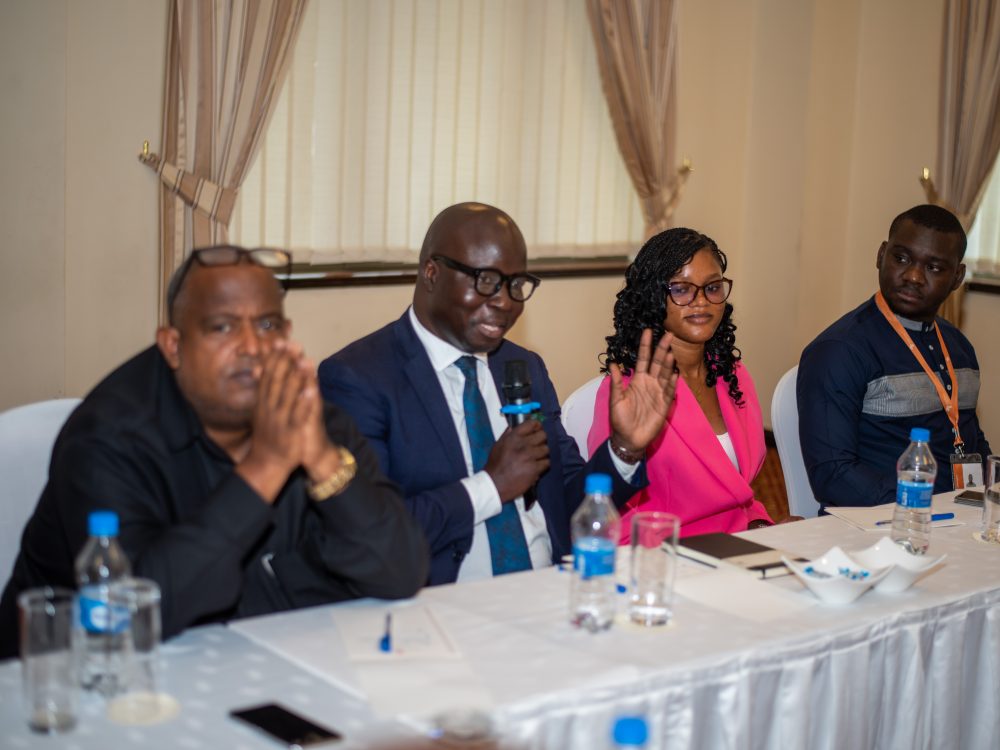 Development Gateway: An IREX Venture (DG) hosted a discussion titled "Transforming Food Systems: The Power of Interoperability and Partnerships" at both Africa Food Systems Forum (AGRF) 2023 and the recently concluded ICT4Ag conference. Discussions from these critical events revolved around key themes crucial to DG's ongoing work, including connecting people, institutions, partners, and systems when we think about technology working at scale to transform agriculture. In this blog, we explore three key takeaways from these conversations.
November 16, 2023
Agriculture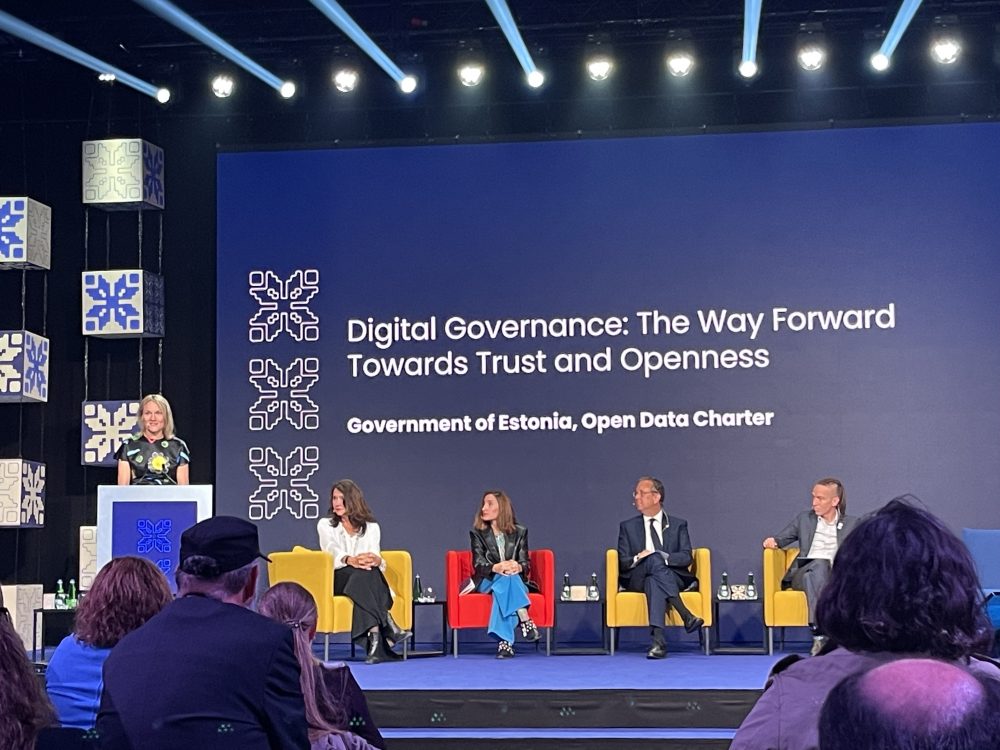 The 2023 OGP Summit in Tallinn, Estonia featured a number of discussions centered on open government in the digital age. While the use of digital tools in government is far from a new idea, the COVID-19 pandemic spurred a rapid expansion of this practice, with leaders quickly adapting to remote environments through digitizing government processes
September 19, 2023
Global Data Policy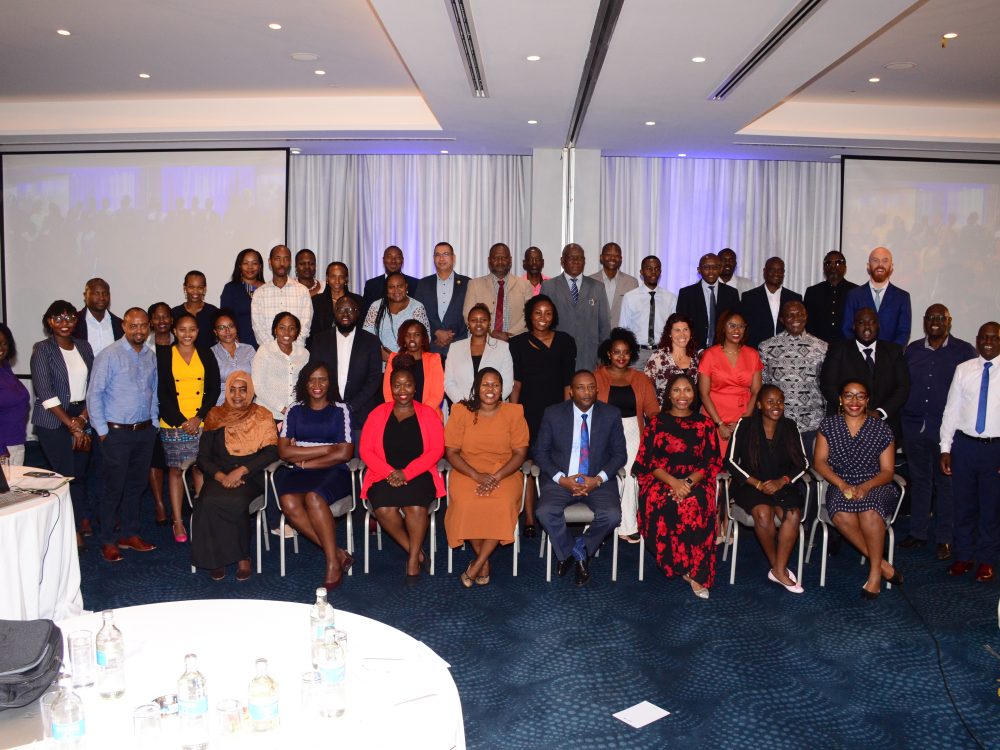 With the aim of improving the efficiency of agriculture data use, Development Gateway: An IREX Venture (DG), Jengalab, and TechChange—with a grant from the International Fund for Agricultural Development (IFAD)—recently held a learning event, titled "Digital Agriculture: Building the Agricultural Systems of Tomorrow," in Nairobi, Kenya. Participants identified two key recommendations for advancing digital agriculture in order to increase food security.
August 29, 2023
Agriculture