DG White Paper Release: Understanding Data Use
August 21, 2018
Global Data Policy
Data Use, News/Events, Results Data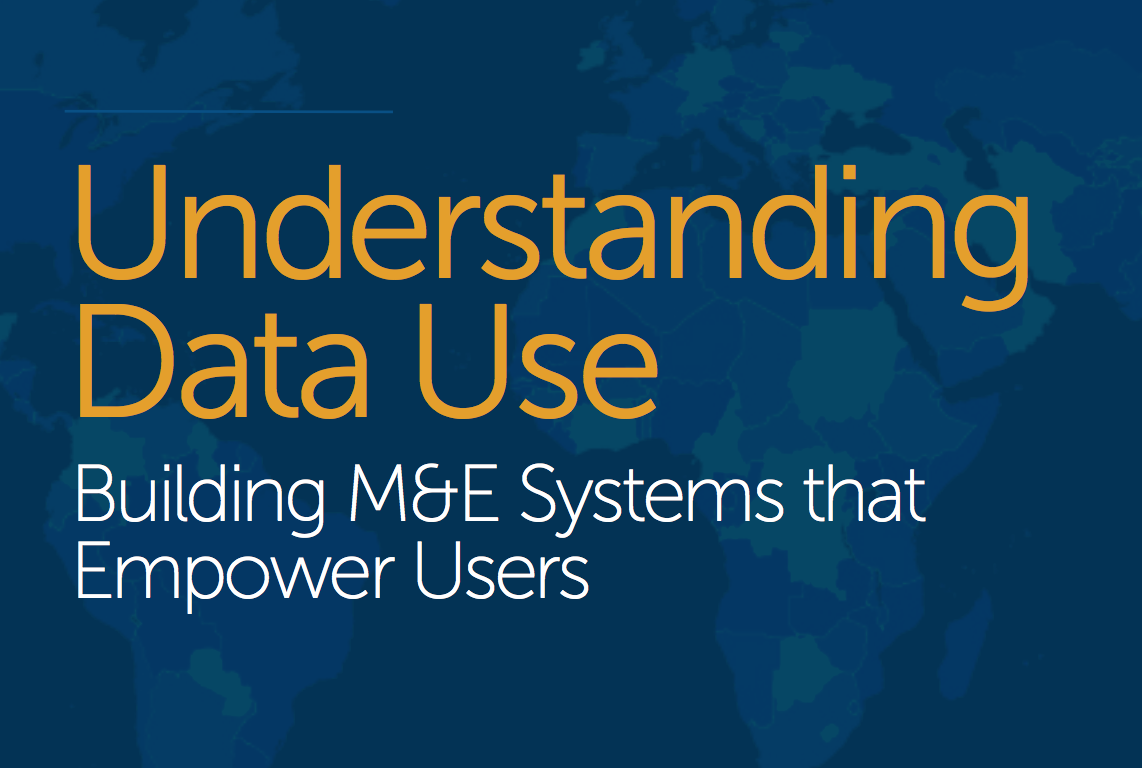 Understanding Data Use: Building M&E Systems that Empower Users
We know that Monitoring and Evaluation (M&E) aims to support accountability and learning, in order to drive better outcomes. Through the Results Data Initiative (RDI), we've approached M&E with a critical eye – how can we better allocate M&E funding, and what results are we really striving for?
Today, DG is pleased to be releasing a white paper that shares our thinking around smarter M&E investments to drive data use, gained from RDI implementation. The paper, Understanding Data Use: Building M&E Systems that Empower Users, emphasizes how critical it is for decision makers to consider users' decision space – from the institutional all the way to technical levels – in achieving data uptake.
Specifically, we call on smart mapping of this decision space – what do intended M&E users need, and what institutional factors shape those needs? With this understanding, we can better anticipate what types of data are most useful, and invest in systems to support data-driven decision making and better outcomes.
Mapping decision space is essential to understanding M&E data use. And as we've explored before, the development community has the opportunity to unlock existing resources to access more and better data that fits the needs of development actors to meet the SDGs. This white paper is intended to serve as a starting point of a global discussion on the path forward for M&E data, and we look forward to your thoughts and feedback!
Happy reading, and let us know what you think on Twitter at @DGateway.
Understanding Data Use: Building M&E Systems that Empower Users was written by Susan Stout, Vinisha Bhatia, Paige Kirby, and Josh Powell, each of Development Gateway.
Related from our library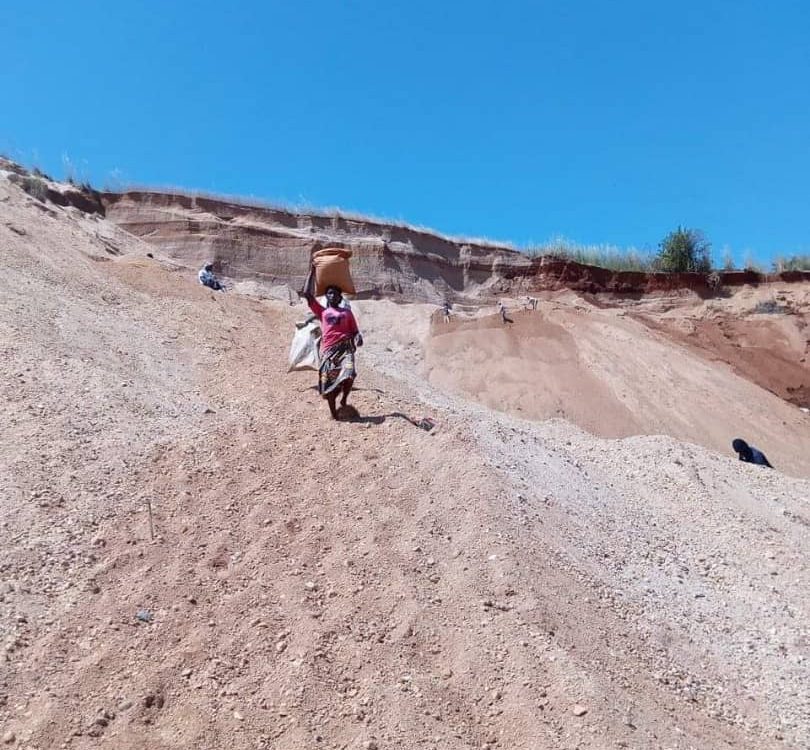 Au cours des dernières années, DG a intensifié sa recherche dans le domaine des industries extractives (IE) en Afrique de l'Ouest, ce qui a permis de mieux cerner les lacunes en termes de données et d'identifier les opportunités du secteur. Nous avons constaté que les informations disponibles au grand public sont principalement axées sur la transparence des flux financiers et ciblent la scène internationale, mais occultent les facteurs non-financiers et l'impact local réel de l'industrie. Une question reste en suspens : comment promouvoir la divulgation de données susceptibles d'appuyer les communautés impactées par les activités extractives ?
January 12, 2021
Extractives Management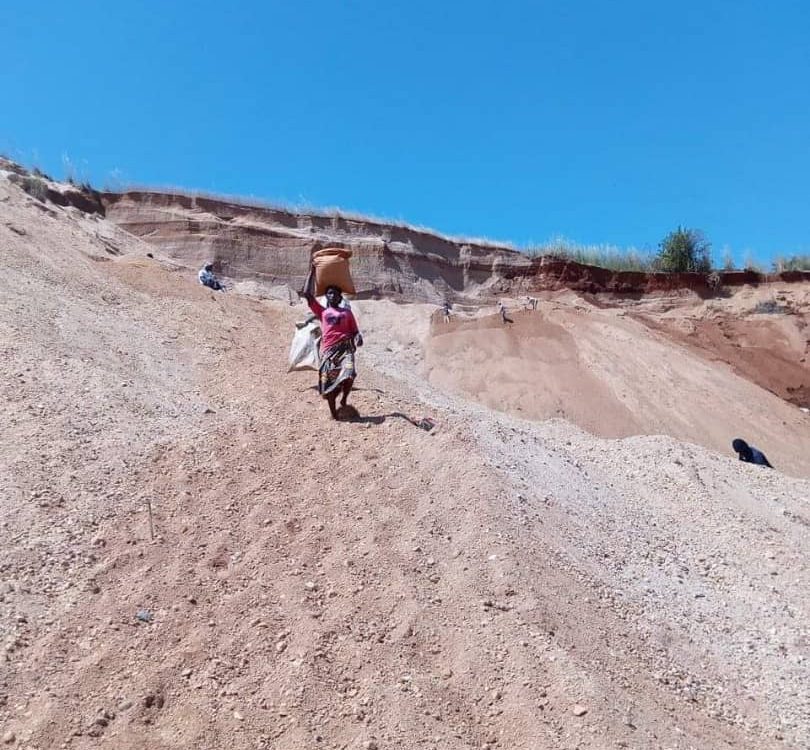 In the past few years, DG has increased focus on the extractives industry (EI) in West Africa and learned tremendously about the data gaps and opportunities in this sector. Overall we are seeing that while data is available, it is focused primarily on financial transparency and geared to a global audience, omitting information on local impacts and non-financial factors. A big question remains: how do we ensure that data is also used to support the communities impacted by extractives?
January 11, 2021
Extractives Management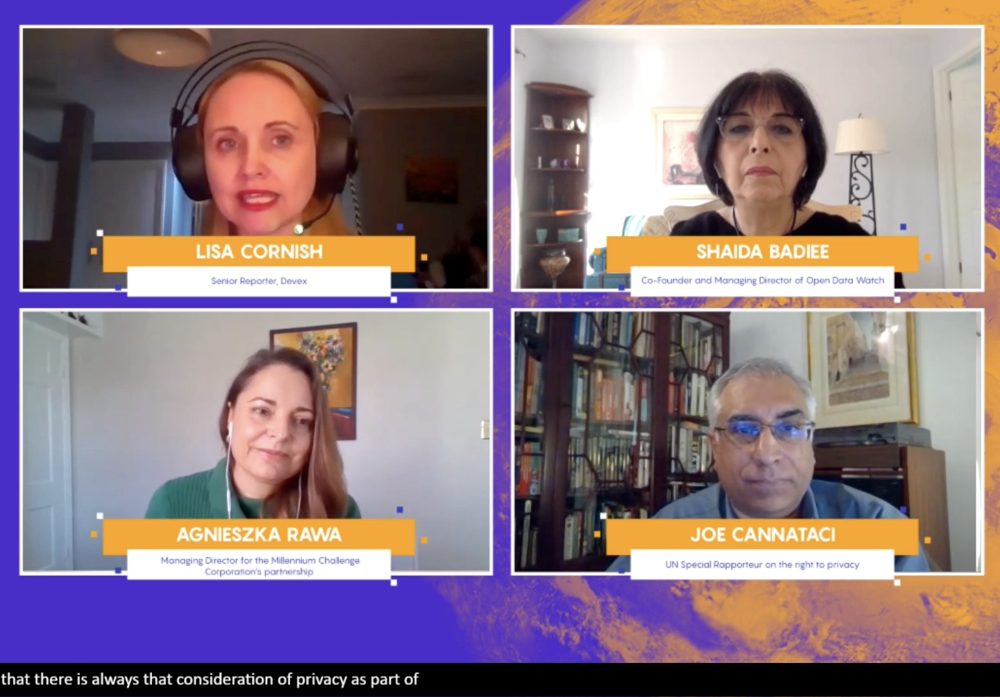 Last Thursday, the DCDJ Fellows attended Devex World, which provided a platform for professional networking, exploring new ideas, and seeing how their data science work fits with the broader development community.