DG White Paper Release: Understanding Data Use
August 21, 2018
Global Data Policy
Data Use, News/Events, Results Data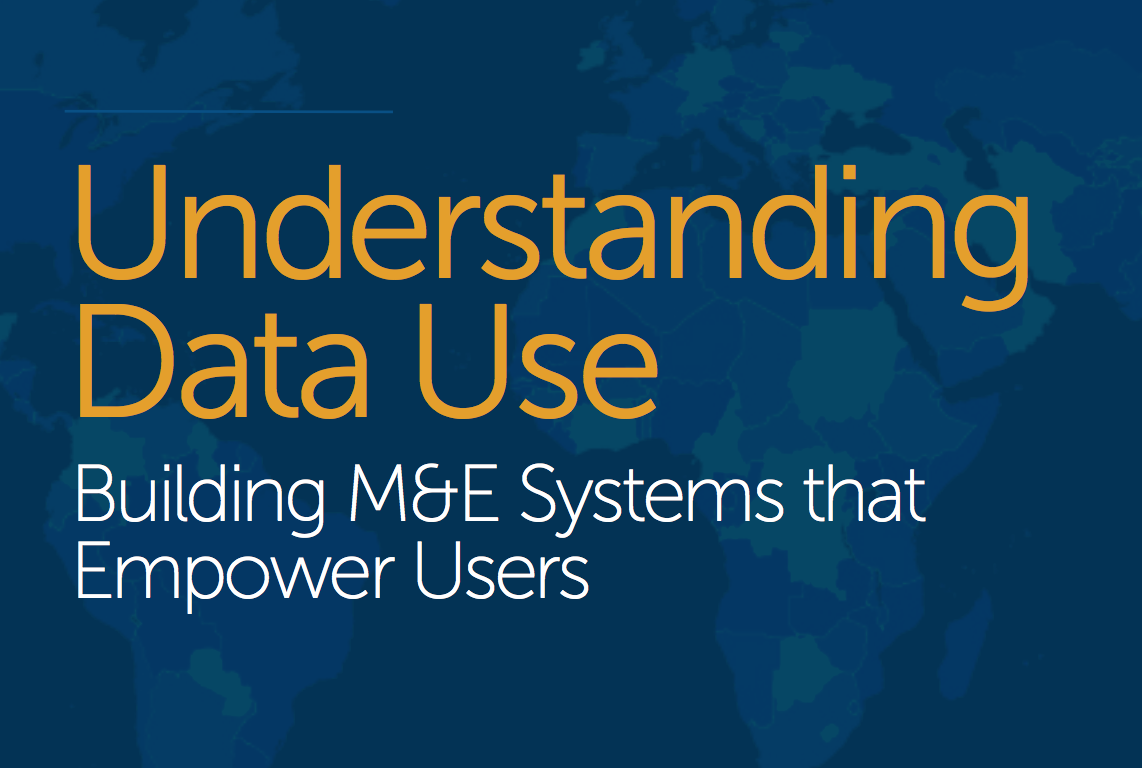 Understanding Data Use: Building M&E Systems that Empower Users
We know that Monitoring and Evaluation (M&E) aims to support accountability and learning, in order to drive better outcomes. Through the Results Data Initiative (RDI), we've approached M&E with a critical eye – how can we better allocate M&E funding, and what results are we really striving for?
Today, DG is pleased to be releasing a white paper that shares our thinking around smarter M&E investments to drive data use, gained from RDI implementation. The paper, Understanding Data Use: Building M&E Systems that Empower Users, emphasizes how critical it is for decision makers to consider users' decision space – from the institutional all the way to technical levels – in achieving data uptake.
Specifically, we call on smart mapping of this decision space – what do intended M&E users need, and what institutional factors shape those needs? With this understanding, we can better anticipate what types of data are most useful, and invest in systems to support data-driven decision making and better outcomes.
Mapping decision space is essential to understanding M&E data use. And as we've explored before, the development community has the opportunity to unlock existing resources to access more and better data that fits the needs of development actors to meet the SDGs. This white paper is intended to serve as a starting point of a global discussion on the path forward for M&E data, and we look forward to your thoughts and feedback!
Happy reading, and let us know what you think on Twitter at @DGateway.
Understanding Data Use: Building M&E Systems that Empower Users was written by Susan Stout, Vinisha Bhatia, Paige Kirby, and Josh Powell, each of Development Gateway.
Related from our library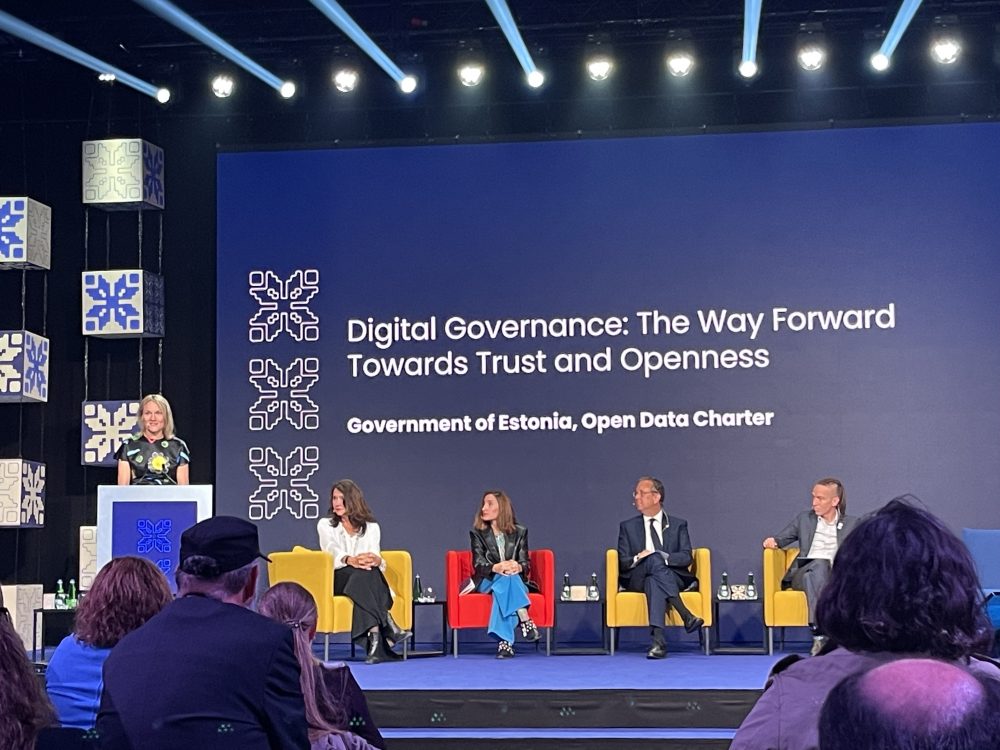 The 2023 OGP Summit in Tallinn, Estonia featured a number of discussions centered on open government in the digital age. While the use of digital tools in government is far from a new idea, the COVID-19 pandemic spurred a rapid expansion of this practice, with leaders quickly adapting to remote environments through digitizing government processes
September 19, 2023
Global Data Policy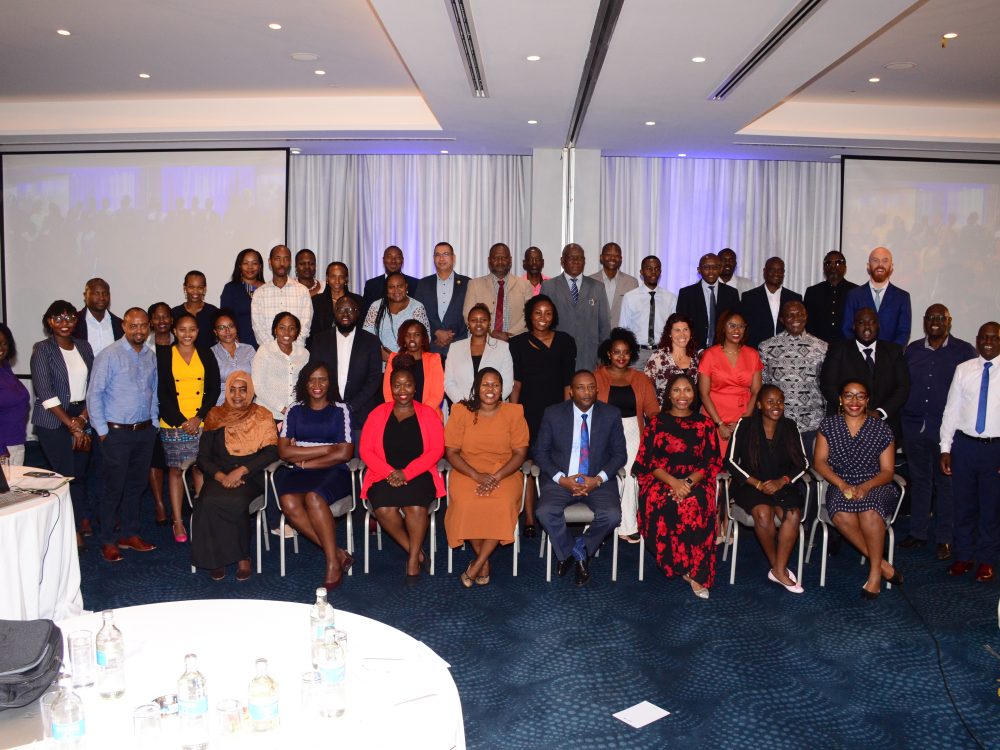 With the aim of improving the efficiency of agriculture data use, Development Gateway: An IREX Venture (DG), Jengalab, and TechChange—with a grant from the International Fund for Agricultural Development (IFAD)—recently held a learning event, titled "Digital Agriculture: Building the Agricultural Systems of Tomorrow," in Nairobi, Kenya. Participants identified two key recommendations for advancing digital agriculture in order to increase food security.
August 29, 2023
Agriculture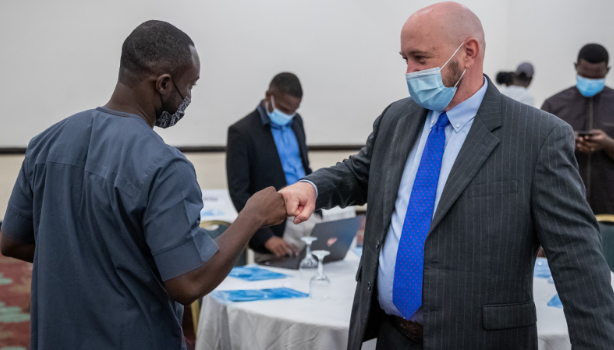 In this blog, DGers Ousmane Koné and Andrea Ulrich explore DG's six step "recipe" for effective data use.
July 25, 2023
Agriculture