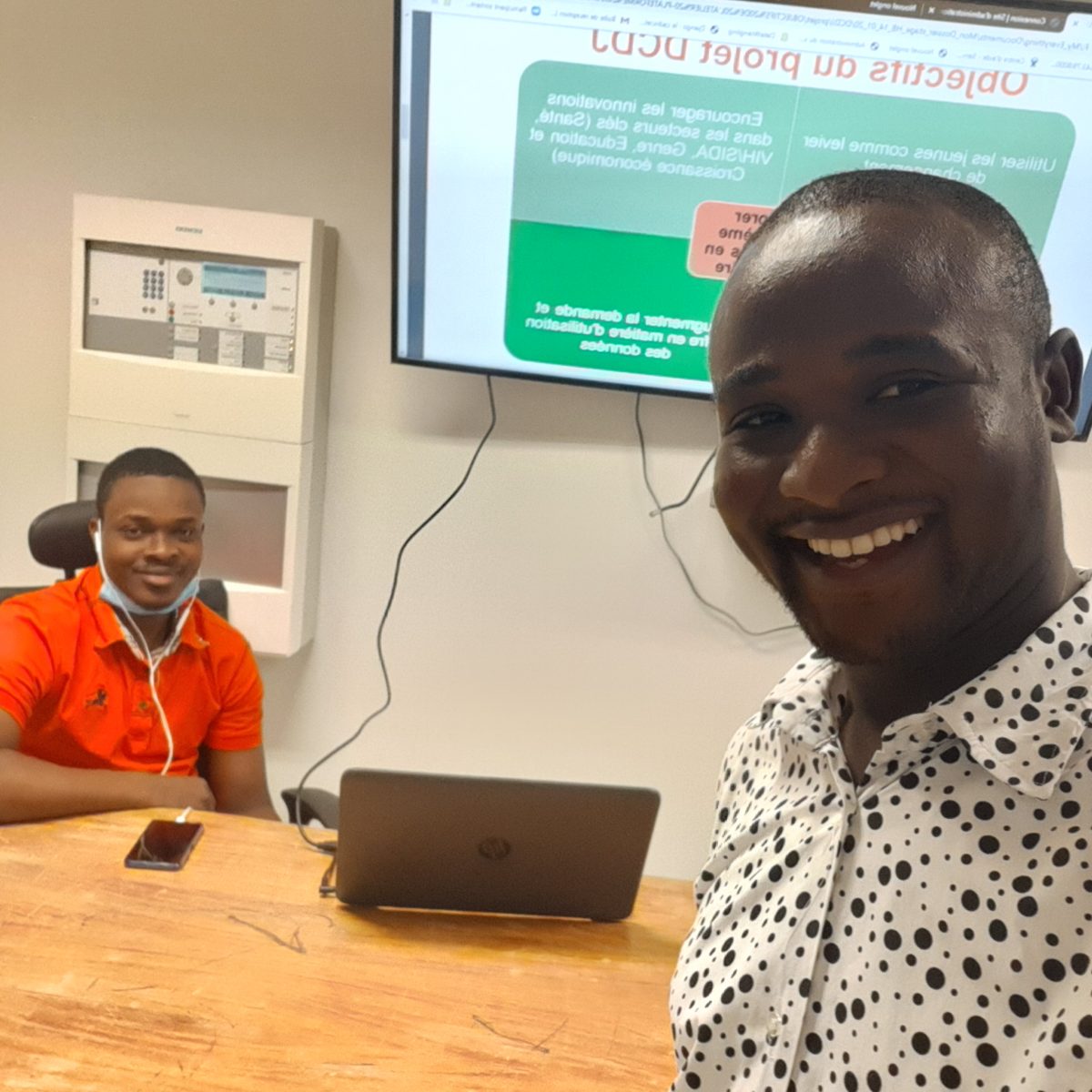 Digitizing Patient Records for Improved Patient Care
March 18, 2021
DCDJ, Health
Blanchard Kablam, a DCDJ Fellow in Côte d'Ivoire, developed MyTrack – an app that digitizes the filing system of Houphouët-Boigny General Hospital. Through the app, the hospital reduced the number of hours spent tracking down patient records by 75% – and can see more patients per day, provide better service, and reduce patients categorized as IIT (interruption in treatment). This story was originally posted by Data Collaboratives for Local Impact here.
Background
The Des Chiffres et Des Jeunes (DCDJ) Data Fellowship is a flagship DCDJ program that places technically-trained Ivorian youth into organizations where they encourage and increase the degree to which data is used for decision making. It is a unique opportunity for young people to sharpen data skills while contributing to a strengthened data ecosystem and to data-related resource availability in Côte d'Ivoire. DCDJ is a program led by Development Gateway and funded by the Data Collaboratives for Local Impact (DCLI) program. The DCDJ Data Fellowship builds young peoples' skills to strategically catalyze sustainable change, DCDJ leverages local capacity to improve data access, sharing, and availability.
Before the DCDJ Fellowship, Blanchard was an IT technician and graduate student in mathematics. He described himself as "obsessed with data science," and was excited for an opportunity to gain new skills and practical experience. After the Fellows training, Blanchard was placed with an HIV/AIDS care unit at  Houphouet Boigny General Hospital. 
Problem
When Blanchard arrived at the hospital for his placement, patient records were still managed in physical, paper formats. All appointments scheduled for a given day would have their files pulled by staff the day before. The care unit had more than 1,700 active patient files, four staff alone were dedicated to managing the filing system, and a task as simple as finding current patient contact information could take much longer than five minutes. On average, only 20 patients and files could be processed per day. This system was ineffective for both staff and patients. Patients missing appointments could easily go unnoticed, and appointments would run long trying to recapture missing or unrecorded information. Depending on how the patient came into the system or what other hospital services the patient had used, the file may have originated in the emergency department and could change hands several times, making tracking down files a huge undertaking. When files got lost, the information was nearly impossible to recreate. 
Solution
The old filing system was not just a headache, it was also repetitive work – and a waste of precious time. Blanchard knew that any repetitive task could become automated. The hospital had computer systems and was using Excel to track some patient information, but they did not have a true system for patient records. The solution was to digitize patient records into a secure app called MyTrack. This app now houses all patient records in a searchable and database. Staff use the app to track medication, viral load, appointments, contact information, and more. Patients can also log into MyTrack to manage their own healthcare needs.
Processes
MyTrack was built using Python and is available on PC, Android, and iOS. Blanchard worked to develop this app with several other DCDJ Fellows and with support from the DCDJ trainers and mentors. Each component was reviewed by the hospital's data manager to ensure a seamless fit with existing systems. In addition to the patient care functionalities, Blanchard and the development team are proud of the steps they took to ensure the system is secure – specifically considering the sensitive data held in MyTrack. To access specific patient information in the application, the user will need a password which is issued exclusively by the HIV/AIDS manager. Additionally, the history and activity for MyTrack are kept in a separate application, and can only be accessed internally. Finally, the app has defined user types (by staff levels, patient, and group types) which allows permissions to be adjusted based on specific user requirements.
Outcomes and Impacts
The MyTrack app has now been in place since May of 2020, and the hospital has seen positive impacts. Now that patient files are digitized, the hospital has one instead of four staff members dedicated to managing the filing system, and the HIV/AIDS care unit is now processing an average of thirty more patients and files per day than before MyTrack. Additionally, MyTrack has reduced the number of hours spent tracking down patients and updating their records by 75%. 
Not only has the patient tracking process has become more efficient, but data quality has improved as well. The care unit now has a better understanding of the total number of patients in their care and can distribute the patients more evenly across care providers. Patients get notified in advance of appointments and MyTrack automatically tracks patients missing appointments or lost to follow up. The app also ensures that patient appointments are scheduled to align with prescription refill needs, so patients are not without medication. 
Conclusion
Blanchard is hopeful that MyTrack will eventually connect with systems like SIGDEP2 or other health databases at the regional or country level. For now, it is supporting decision-making at the hospital level. The management team is using MyTrack to understand patient flows, healthcare gaps, and staffing needs. Recently, for example, adjusting the number of community counselors available to provide care. 
DCDJ has changed the way Blanchard thinks about data. Before the Fellowship, he had a blurry vision of what data science looked like in practice, and how it could benefit daily life. Now he  sees it as his calling and is pursuing a career in the data science field.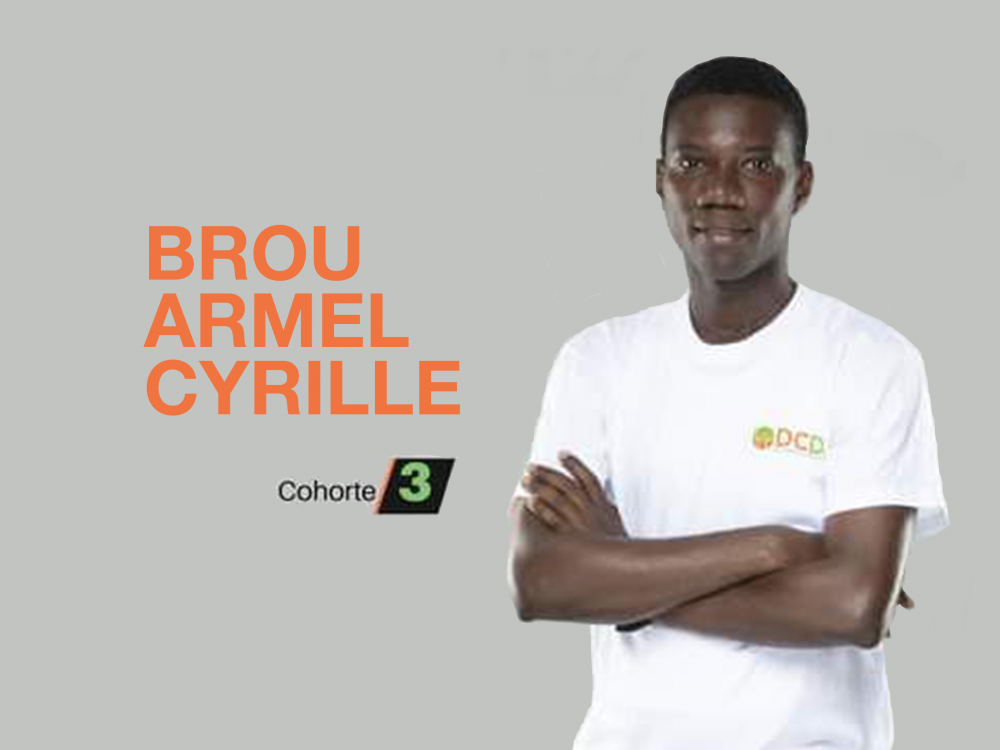 Armel Cyrille Brou, DCDJ Fellow in Côte d'Ivoire, provided support to the data management team at an Ivorian health facility focused on treating patients with HIV/AIDS. Armel developed an application that reduces the time spent calculating patient program schedules from five minutes to less than 30 seconds.
May 26, 2021
DCDJ, Health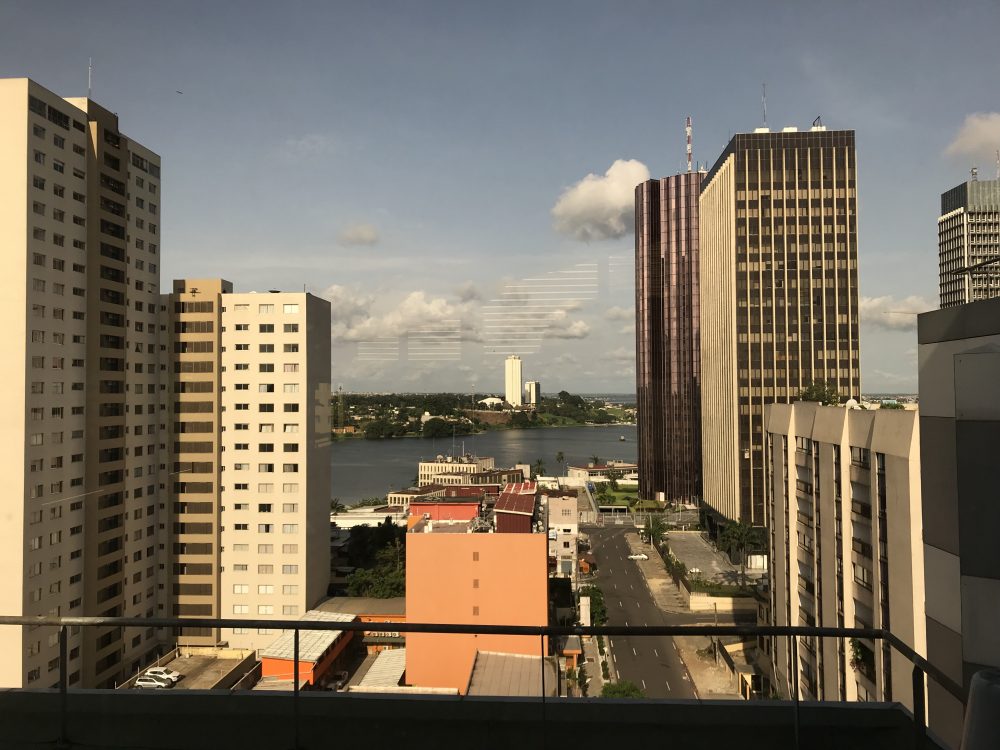 DCDJ Data Fellows assigned to work with the National Ministry of Education in Côte d'Ivoire proposed new methods of data collection based on data collection officers' needs. They introduced Tableau as a new way of visualizing data and creating dashboards, and conducted in-person introductory training sessions of the tools – working with partners to ensure they understood the benefits of the tool and can use them independently. 
April 16, 2021
DCDJ, Health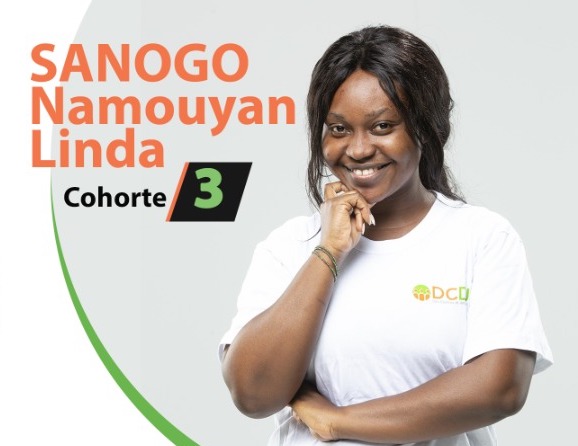 Linda Sanogo, a DCDJ Fellow in Côte d'Ivoire, worked with a community health facility to develop and train staff on a new database, as well as complete training on other IT systems. Because of Linda's support, the facility has reduced the number of hours spent managing patient records, and opened up more time to ensure high-quality care. 
April 8, 2021
DCDJ, Health