Geocoding can help governments and development partners improve division of labor
Mapping aid activities is a powerful way to show what donors are doing and where, which could be a big help in division of labor discussions. Through a pilot country-level geocoding exercise, the Climate Change and African Political Stability (CCAPS) program of the University of Texas and AidData worked with the Government of Malawi's Ministry of Finance to map all aid activities across the country. They used data from the Aid Management Platform, the government's system for aid tracking, reporting, and coordination, to identify activities from 27 official donors for geocoding. Then, CCAPS and AidData built an interactive map of aid projects in Malawi (which can be shown against other variables, including climate change vulnerability and conflict events).
The Open Aid Partnership, an initiative spearheaded by the World Bank Institute, envisions repeating this sort of exercise in many countries, which could enable the creation of a common Open Aid Map showing development activities around the world.
This brief video demonstrates how this kind of mapping tool can help donors and governments better understand where aid efforts may be overlapping, and where there may be areas neglected by aid. Read more about the project here.
Related from our library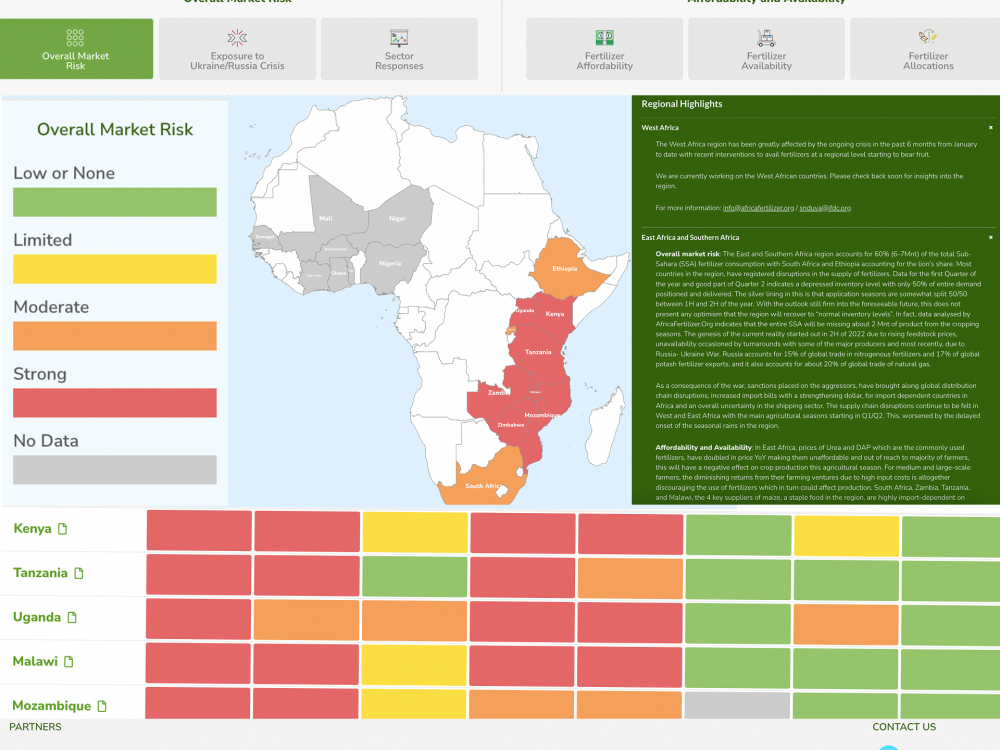 In an effort to minimize the effects of an imminent food crisis in Africa, Development Gateway and partners, Fertilizer Development Center and AfricaFertilizer.org, updated the Africa Fertilizer Watch Dashboard. The Dashboard tracks regional and country-specific impacts from elevated global fertilizer prices, limited supplier inventory, and decreased affordability at the farmer level, which includes data from ten countries in Eastern and Southern Africa.
July 26, 2022
Agriculture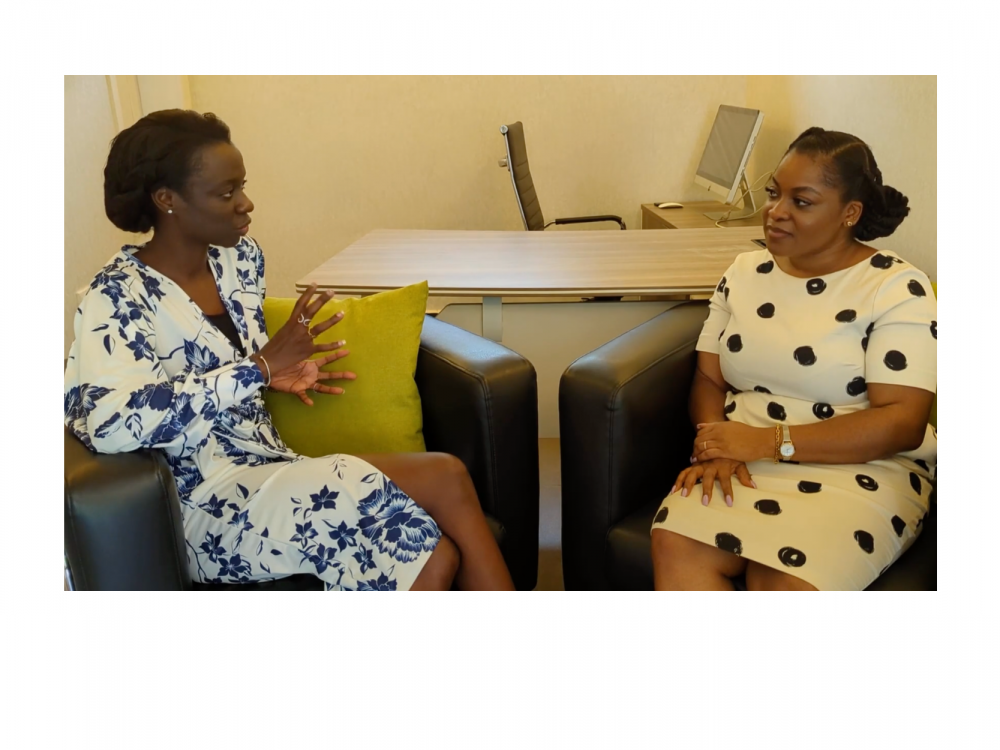 Development Gateway's Aminata Camara Badji and Seember Ali discuss the Nigeria's Tobacco Control Data Initiative Dashboard, which launched June 28, 2022.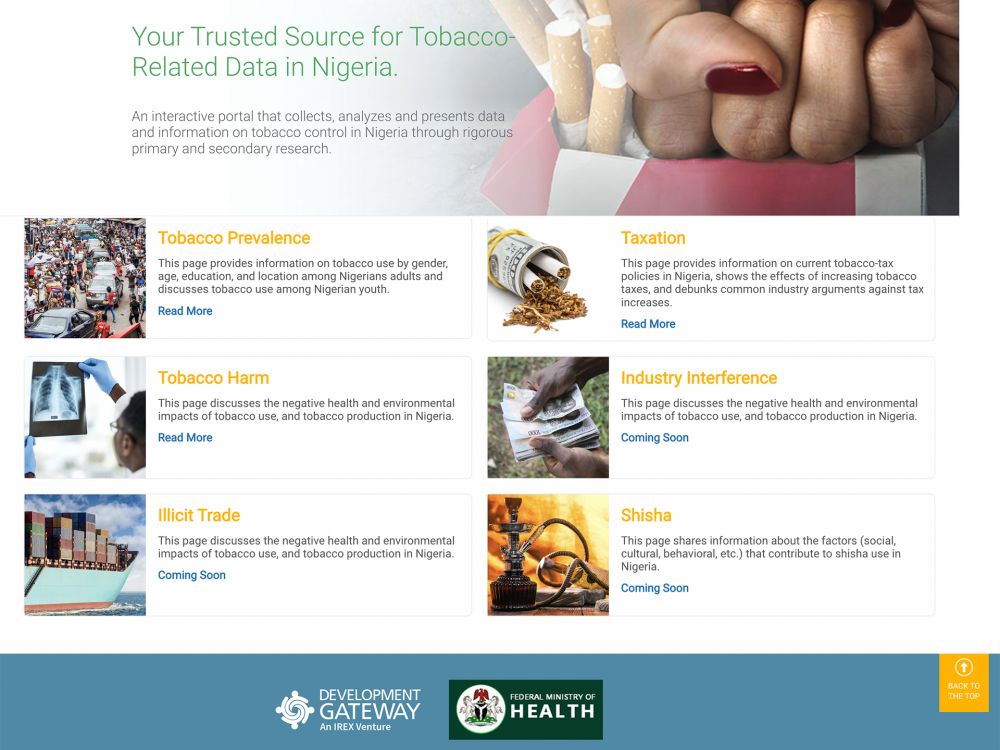 In June 2022, Development Gateway launched the Nigeria - Tobacco Control Data Initiative (TCDI) Dashboard. The TCDI website creates a "one-stop-shop" to access the relevant data that Nigeria's policymakers need to advance tobacco control legislation and was created in response to the impending threat of increased tobacco use in Nigeria and the various dangers that accompany it.