Thoughtfully Growing a Global Team
For many organizations, working with and managing remote and global teams has become a new challenge during the current global pandemic. Development Gateway has counted on a global team for almost all of our two decade history, and we've recently committed to growing our team almost exclusively in the countries and regions in which our work takes place. For many companies, hiring remotely seems like a daunting prospect since you won't meet in person. We've learned some key lessons that would be valuable for an organization that has not been through this process.
Building a Full Team
Whenever we hire someone new, we hire with the intention that this person will be a full-fledged team member, no matter where they are physically located, and we are intentional in making sure that they connect with other team members around the globe and have the opportunity to contribute not only to our operations but also in setting organizational strategy. For DG, hiring globally isn't about outsourcing. We hire in the places we work because we're able to provide much higher quality services when our team includes individuals who have country context and community experience, and when relationships have already flourished.
Attracting the Right Candidates
Mean What You Say
How many times have you come across a job posting with more than 10 requirements and then another list of "preferred qualifications"? Very complex job descriptions can cause two unintended consequences: a) fewer people (especially women) are likely to apply if they feel they don't meet all of the criteria, and/or b) unqualified applicants apply because they assume no one can meet all of the criteria. Prioritize your non-negotiables and make those clear in the posting.
Be Creative about Where You Post
We would love to post our job openings to just a few standard places and then assume word will get out. But, in some countries, there are key networks that you may need to break into to attract the right candidates. For example, after weeks of not receiving qualified candidates for a posting in the Philippines, we learned that there was a closed Facebook group with nearly 20,000 job seekers in the sector. Once we posted the listing there, we received dozens of highly qualified candidates.
Be Transparent about the Salary Range
Maybe you have experienced the surprise of choosing a final candidate and hearing that their salary expectations are totally out of line with what you had anticipated. By publishing the salary range in the job posting itself, you clear up that confusion from the start and simplify the salary negotiation process by having a shared understanding of the lower and upper limits. Additionally, women are more likely to negotiate their salary if they are aware of the salary range available, thus contributing to closing the global gender wage gap.
Choosing Your New Team Member
Interview Teams Should Be Global Too
Your new team member will be joining an existing global team. Involving team members from different hubs or offices should give you perspective of how comfortable the candidate will be working within a global team and set the expectation of how the team works together.
Accept Differences in Norms
I remember the first time I received a non-academic CV that was about 10 pages long and included the candidate's photo and marital status. I had only ever worked in the United States and it had been drilled into me that CVs should be 1-2 pages and never include personal information, so I wrote this candidate off as unprofessional. Fortunately, one of my global colleagues was quick to correct me. I've since learned the importance of accepting that there are different norms for applying for jobs in different parts of the world – and expecting that global applicants conform to American standards could mean missing out on a great candidate. It also takes away from the advantages of hiring globally and working in a diverse team.
Be Aware of the Power Structure That You Inhabit 
Although we are a global team, we are incorporated in the United States, and we've been told many times by candidates that one reason they are interested in a job opportunity with us is to work with a US-based organization. At first, this response can seem off putting. It might feel as though DG is just a launching pad. In an ideal world, we would want all our applicants to be enamoured by our mission and work rather than thinking about their next move. But we should accept the reality that working for a foreign organization is a genuine goal for many, no matter where we are based. Recognizing existing power structures that shape our world – including the same structures and incentives that bring candidates to DG – is one part of creating more open and effective institutions.
Hopefully by now you've identified and hired an amazing new team member, who will bring new perspectives and important experiences and context to your work. While the process for hiring a global team might seem arduous from the outset, we find that being aware of some of these lessons makes the process simpler and more gratifying in the long run.
---
Learn more about how we have been building relationships between team members and across timezones. What lessons have you learned while growing your global team? We'd love to hear from you! You can email Vanessa at vgoas@developmentgateway.org.
Photo Credit: Babatunde Olajide via Unsplash
Related from our library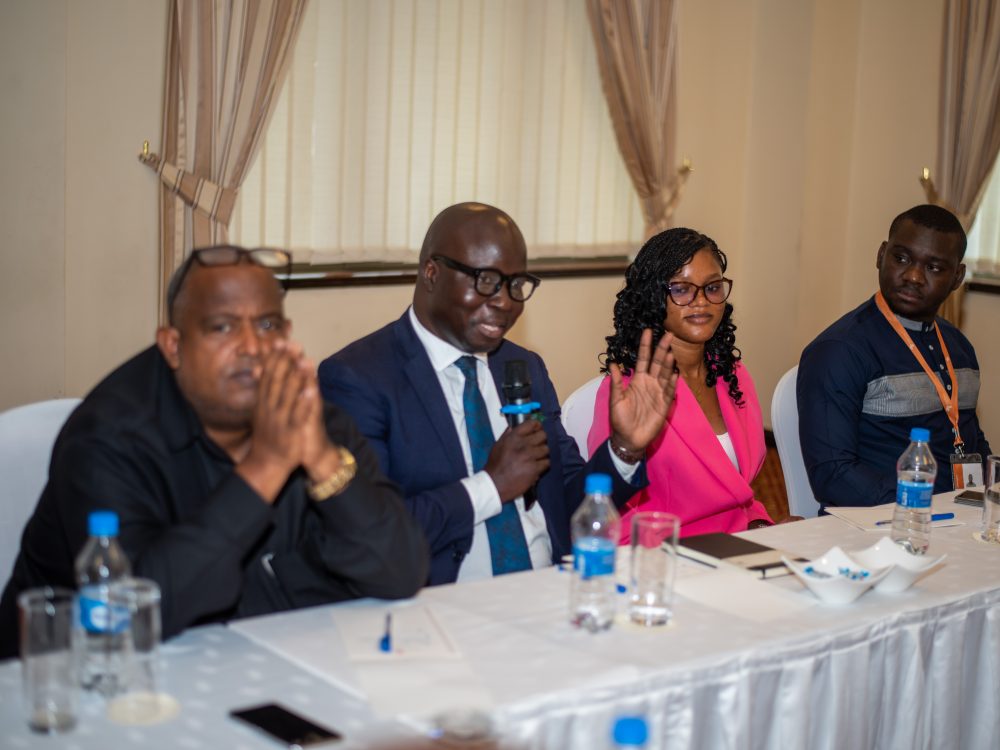 Development Gateway: An IREX Venture (DG) hosted a discussion titled "Transforming Food Systems: The Power of Interoperability and Partnerships" at both Africa Food Systems Forum (AGRF) 2023 and the recently concluded ICT4Ag conference. Discussions from these critical events revolved around key themes crucial to DG's ongoing work, including connecting people, institutions, partners, and systems when we think about technology working at scale to transform agriculture. In this blog, we explore three key takeaways from these conversations.
November 16, 2023
Agriculture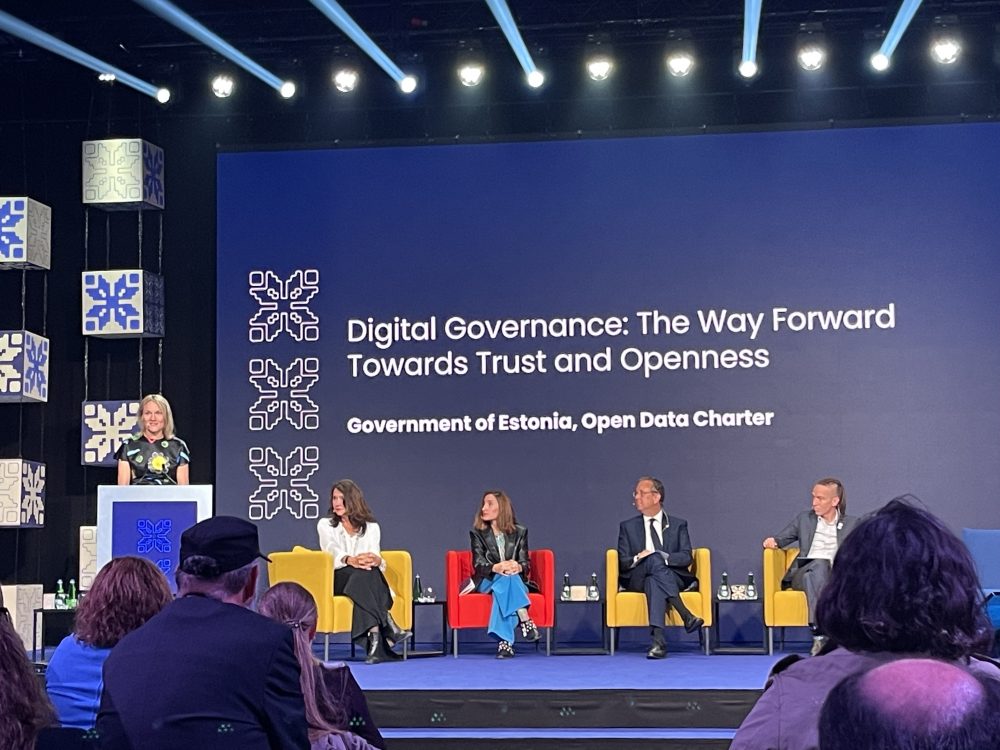 The 2023 OGP Summit in Tallinn, Estonia featured a number of discussions centered on open government in the digital age. While the use of digital tools in government is far from a new idea, the COVID-19 pandemic spurred a rapid expansion of this practice, with leaders quickly adapting to remote environments through digitizing government processes
September 19, 2023
Global Data Policy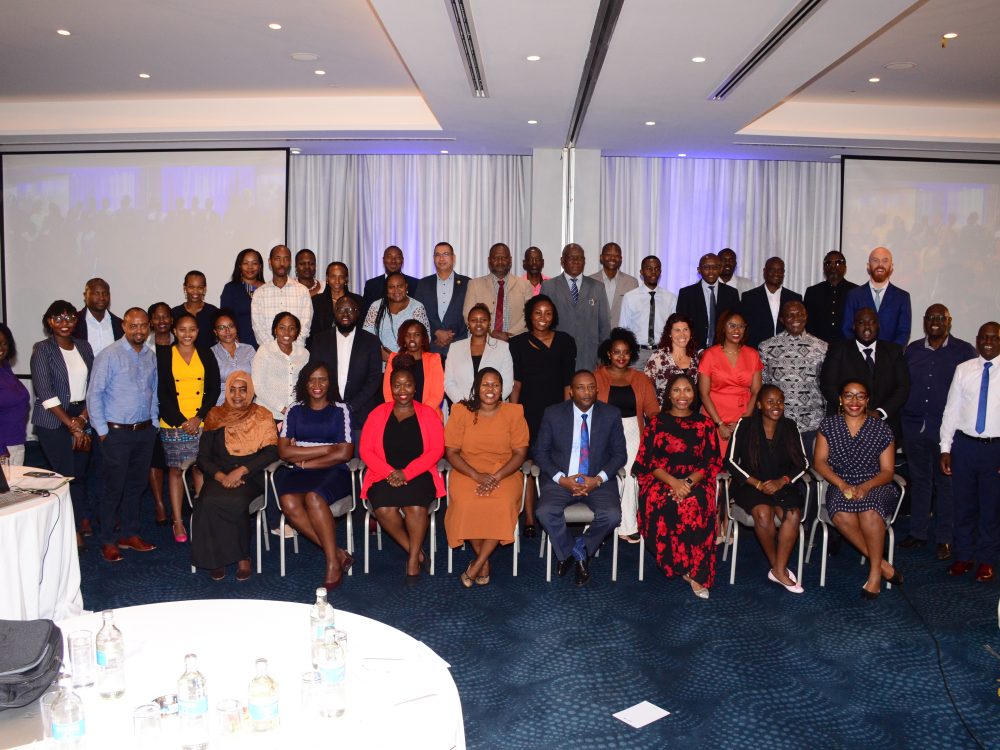 With the aim of improving the efficiency of agriculture data use, Development Gateway: An IREX Venture (DG), Jengalab, and TechChange—with a grant from the International Fund for Agricultural Development (IFAD)—recently held a learning event, titled "Digital Agriculture: Building the Agricultural Systems of Tomorrow," in Nairobi, Kenya. Participants identified two key recommendations for advancing digital agriculture in order to increase food security.
August 29, 2023
Agriculture