Join us for "When the Data Stop: Building Resilient Subnational Data Use" on Oct. 15
October 5, 2020
Global Data Policy
As an international data and statistical community, we have witnessed the implications of gaps in data and digital access amidst the Covid-19 global crisis. Due to lockdown restrictions, many national governments and development partners have lost access to data sources, leaving local communities directly responsible for primary data collection and use.
Decisions continue to be made at national and local levels that will impact crisis response and recovery. DG's Principles for Subnational Data Use (in English and French) provide good-practice guidance for designing programs that strengthen community demand, supply, and use of data to drive better outcomes – while preparing communities to be more resilient to future challenges.
Given the changed global context, how has our thinking around the Subnational Principles shifted accordingly?
On October 15 at 9:00-10:00AM EST, DG is hosting a virtual conversation on the sidelines of the 2020 Virtual UN World Data Forum, focused on strengthening local data and statistical capacities moving forward.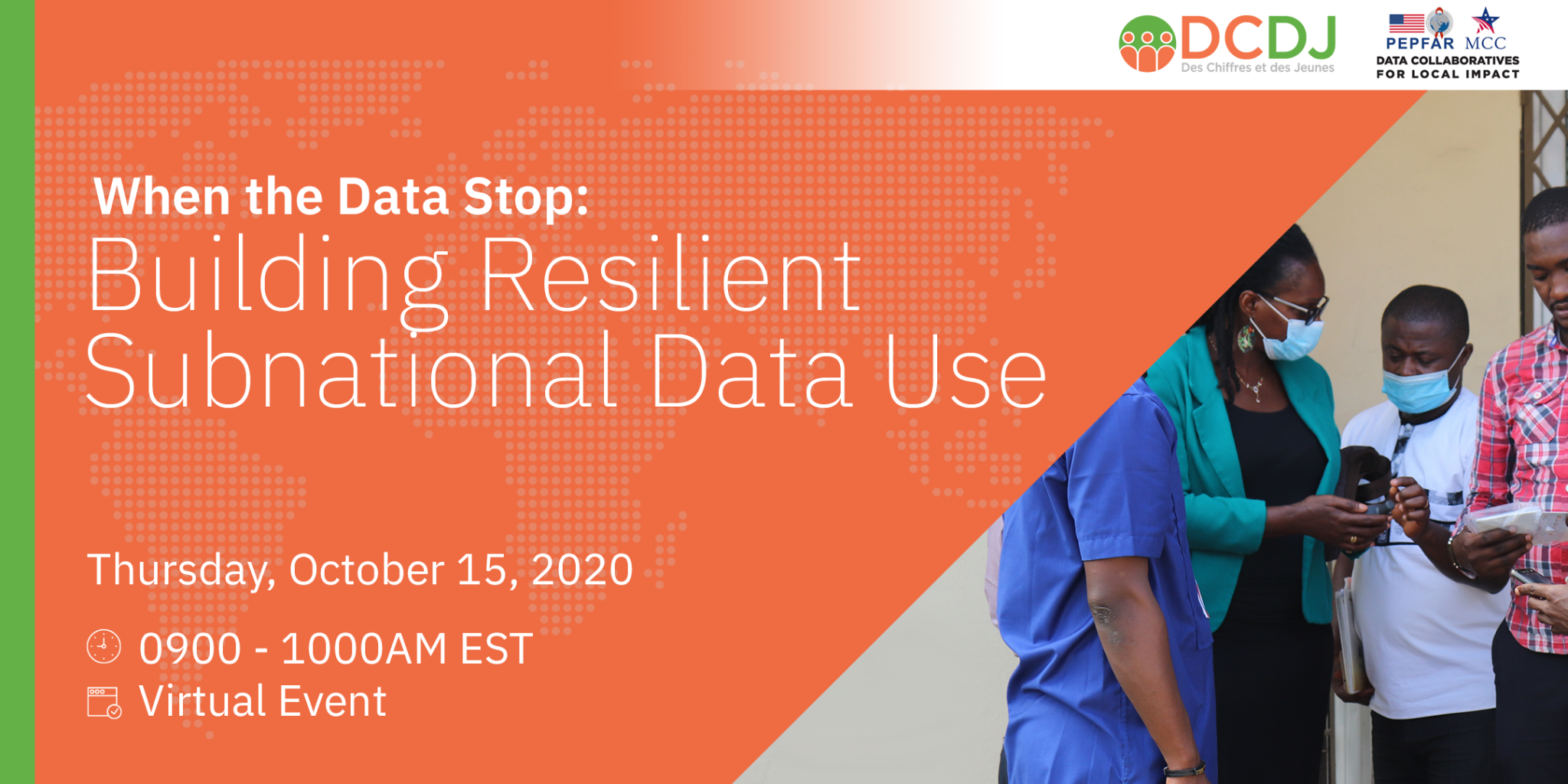 We'll be joined by partners including the Millennium Challenge Corporation, Open Institute, IMC Worldwide, IREX, the Global Partnership for Sustainable Development Data (GPSDD), and more. Register to attend today and we'll see you on October 15!
_____________________________________
This virtual event is being organized by Development Gateway through the Des Chiffres et Des Jeunes (DCDJ) Program, funded by the Data Collaboratives for Local Impact program, a partnership implemented by the Millennium Challenge Corporation (MCC) and funded by PEPFAR; and the Open Institute.
Related from our library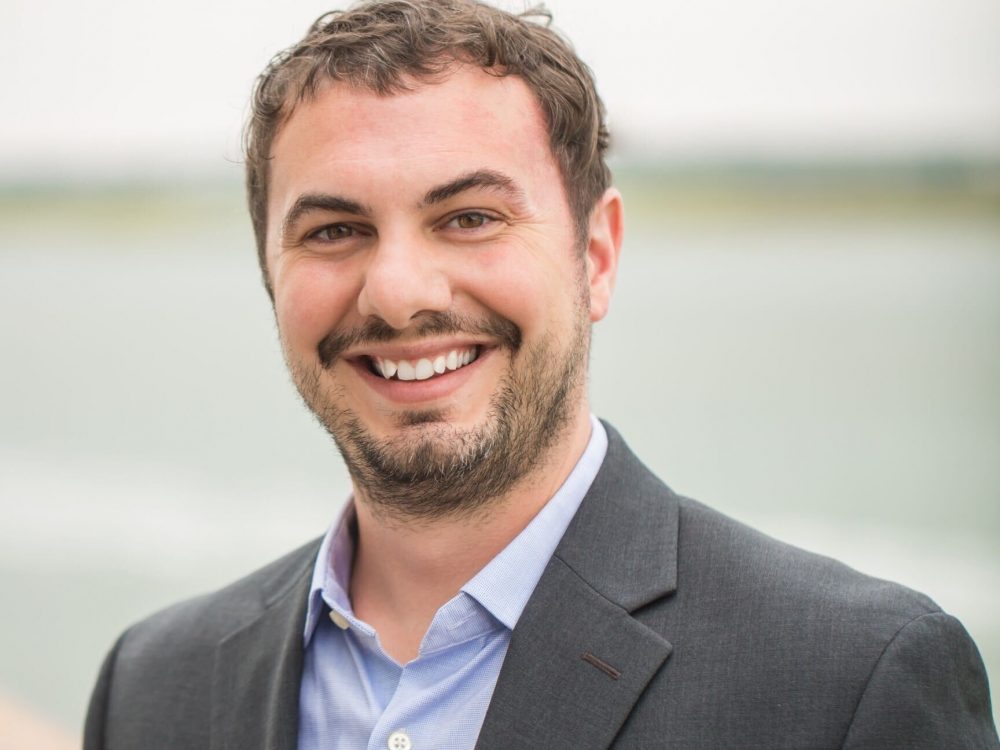 Development Gateway is pleased to announce that CEO, Josh Powell, has been appointed to the Millennium Challenge Corporation's (MCC) Advisory Council for the 2020-2022 term.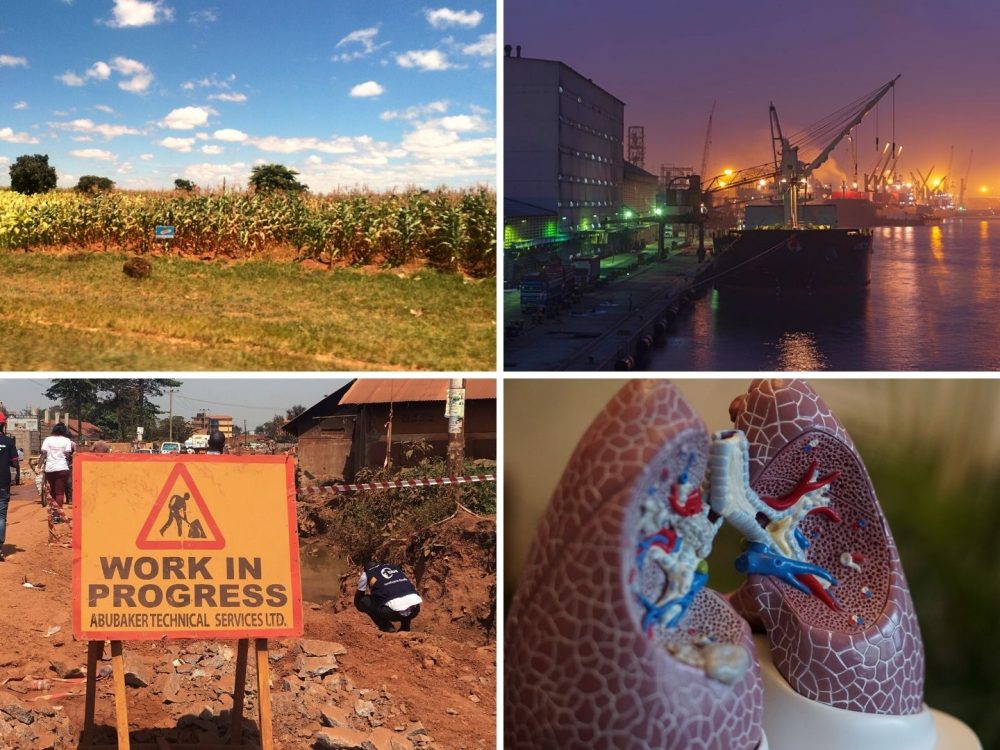 As we review our strategy, we plan to share here much of what we've learned through programming in more than a dozen countries – from our work and from our excellent partners – about the state of data in agriculture, tobacco control, open contracting, and the extractive industries. For each theme, we'll explore who are the key data users, the decisions they make, the most important data gaps, and the crucial risks of data (mis)use. Here we share previews from some of our flagship programs.
October 27, 2020
Extractives Management, Global Data Policy, Health, Open Contracting and Procurement Analytics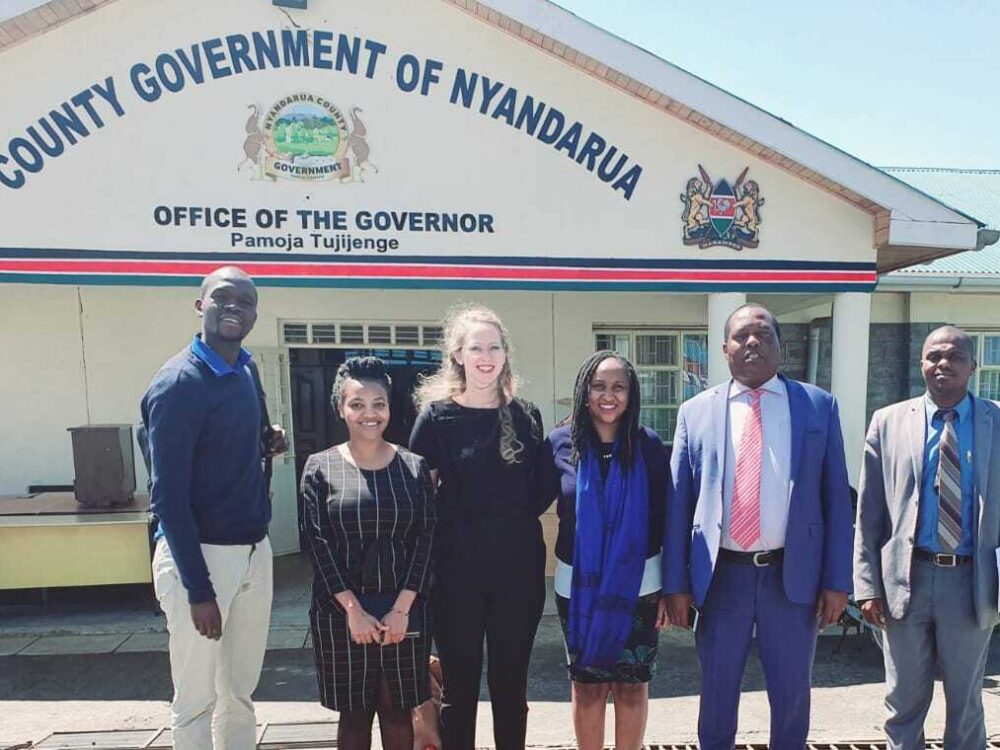 DG and the Government of Nyandarua County have signed an MOU to create an Open Contracting Portal. This portal will track the Government of Nyandarua's procurement process, make key data publicly available, and use analytics dashboards in order to learn from ongoing data trends.
October 19, 2020
Open Contracting and Procurement Analytics