Join us for "When the Data Stop: Building Resilient Subnational Data Use" on Oct. 15
October 5, 2020
Global Data Policy
As an international data and statistical community, we have witnessed the implications of gaps in data and digital access amidst the Covid-19 global crisis. Due to lockdown restrictions, many national governments and development partners have lost access to data sources, leaving local communities directly responsible for primary data collection and use.
Decisions continue to be made at national and local levels that will impact crisis response and recovery. DG's Principles for Subnational Data Use (in English and French) provide good-practice guidance for designing programs that strengthen community demand, supply, and use of data to drive better outcomes – while preparing communities to be more resilient to future challenges.
Given the changed global context, how has our thinking around the Subnational Principles shifted accordingly?
On October 15 at 9:00-10:00AM EST, DG is hosting a virtual conversation on the sidelines of the 2020 Virtual UN World Data Forum, focused on strengthening local data and statistical capacities moving forward.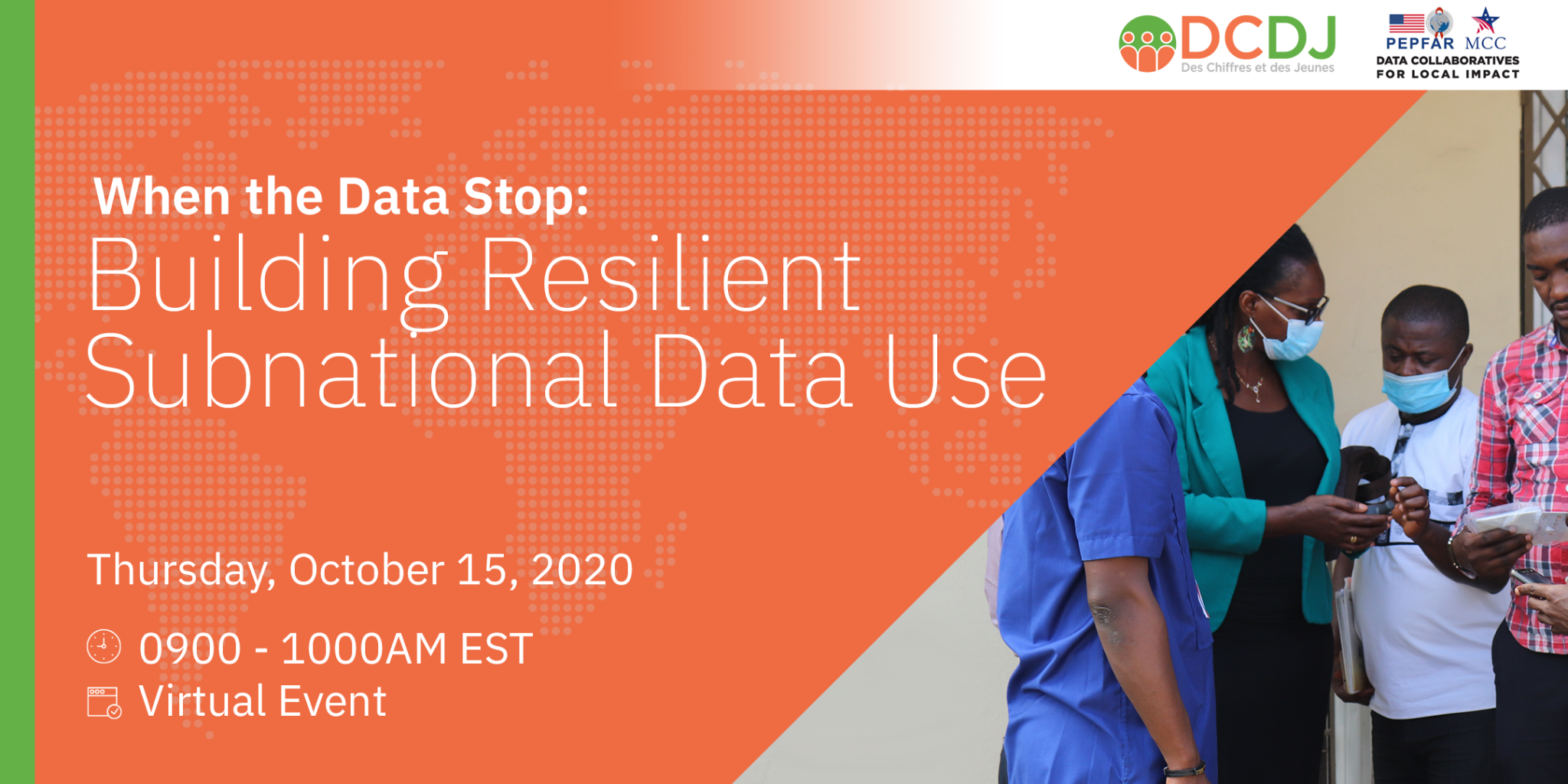 We'll be joined by partners including the Millennium Challenge Corporation, Open Institute, IMC Worldwide, IREX, the Global Partnership for Sustainable Development Data (GPSDD), and more. Register to attend today and we'll see you on October 15!
_____________________________________
This virtual event is being organized by Development Gateway through the Des Chiffres et Des Jeunes (DCDJ) Program, funded by the Data Collaboratives for Local Impact program, a partnership implemented by the Millennium Challenge Corporation (MCC) and funded by PEPFAR; and the Open Institute.
Related from our library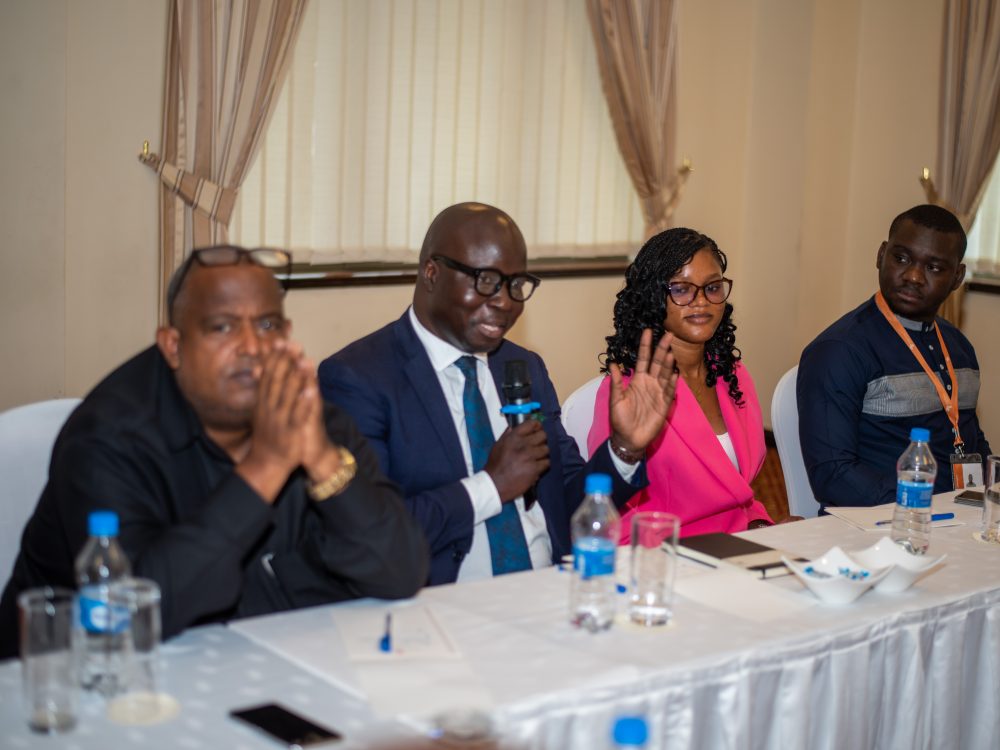 Development Gateway: An IREX Venture (DG) hosted a discussion titled "Transforming Food Systems: The Power of Interoperability and Partnerships" at both Africa Food Systems Forum (AGRF) 2023 and the recently concluded ICT4Ag conference. Discussions from these critical events revolved around key themes crucial to DG's ongoing work, including connecting people, institutions, partners, and systems when we think about technology working at scale to transform agriculture. In this blog, we explore three key takeaways from these conversations.
November 16, 2023
Agriculture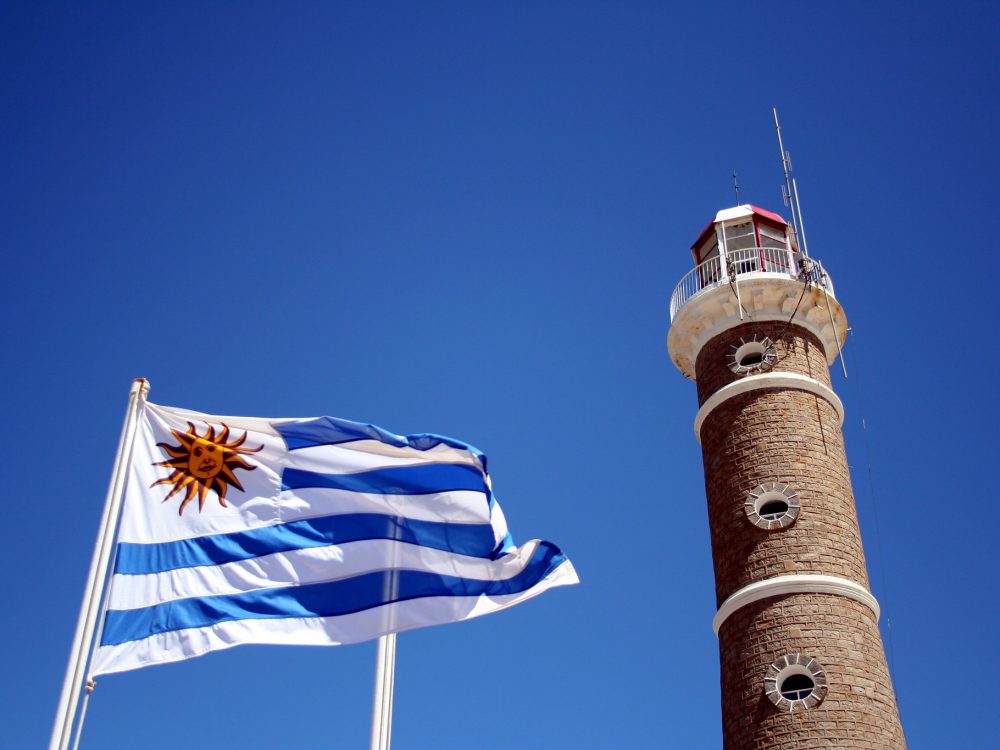 The Festival De Datos is here, marking a pivotal moment to assess our journey with data for development. At DG, we've championed leveraging data and tech for a more equitable, sustainable world. But to fulfill this vision, we need to push for a fair data future and establish a culture of trust and cooperation in data use.
November 7, 2023
Global Data Policy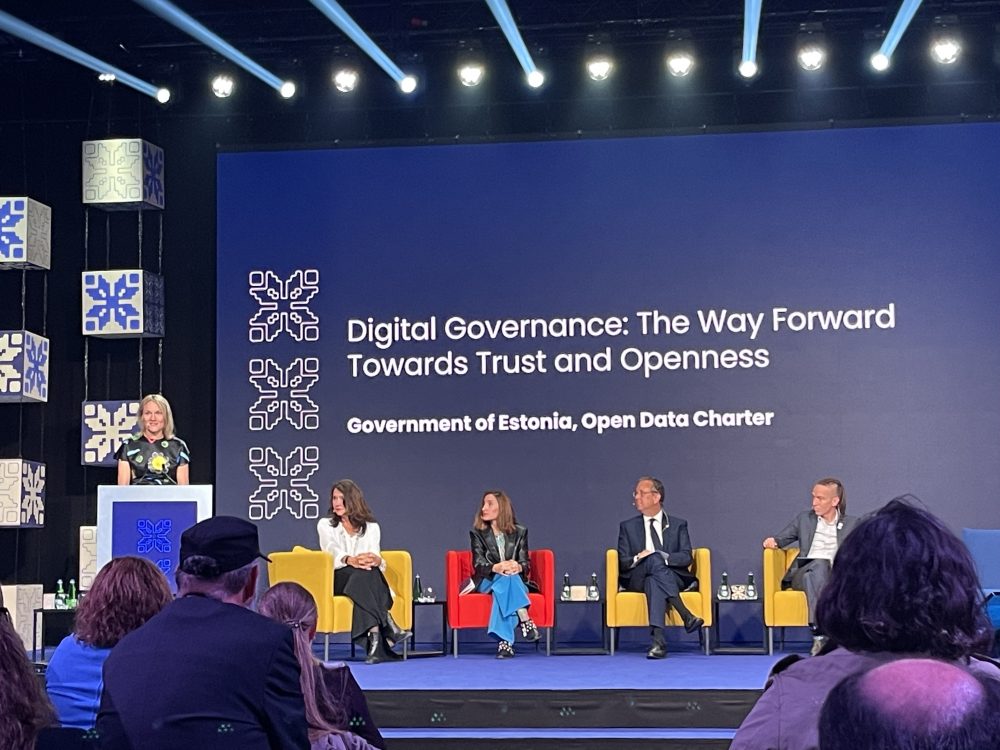 The 2023 OGP Summit in Tallinn, Estonia featured a number of discussions centered on open government in the digital age. While the use of digital tools in government is far from a new idea, the COVID-19 pandemic spurred a rapid expansion of this practice, with leaders quickly adapting to remote environments through digitizing government processes
September 19, 2023
Global Data Policy