Making the Case for IATI: Madagascar Edition
April 23, 2019
Aid Management Program
Zefania Romalahy, Rufin Andriaherizo, Taryn Davis
Aid Effectiveness & Management, Program
The Government of Madagascar's Permanent Technical Secretariat for Aid Coordination (STP-CA) has used its Aid Management Platform since 2008, when we installed the platform to better align projects with Madagascar's national plans and to prepare national budgets. Additionally, starting in 2017, Madagascar was selected as a pilot country to support the use of International Aid Transparency Initiative (IATI) data in reporting to the Madagascar AMP. Even with successful and regular AMP usage, the Government of Madagascar has instituted several ways to use data published through IATI that have been incredibly helpful in ensuring IATI data is working to solve government challenges.
We had a chance to talk with Zefania Romalahy, Head of the STP-CA, about how the department makes use of IATI data. Below, Zefania shares three ways that STP-CA has used IATI data to improve its own processes:
1. Identify Development Partners (DPs) providing funding to Madagascar that don't have an in-country presence
Many DPs don't have country offices in Madagascar, or aren't reporting to the Madagascar AMP for other reasons. However, the headquarters of these DPs might be publishing data to IATI – which has been the case for Belgium, Canada, Sweden, Italy, Finland, Spain, and several international NGOs. Here at STP-CA, we use d-portal to conduct annual checks of IATI data to fill these information gaps, identifying what new partners and projects are taking place that we don't have access to in AMP. Currently, using IATI data is our only method of accessing information about what these partners are doing in country.
2. Streamline reporting from DPs to AMP
The Government has partnered with DG and other development partners including UNICEF to streamline reporting to the AMP by importing their IATI data directly into AMP. The program demonstrated the value of IATI data for more efficient reporting and collecting of data, reduces the need for manual data entry from UNICEF country partners, and provided STP-CA with much more detailed information about the activities UNICEF has been undertaking throughout the country.
At STP-CA, we have also begun to reach out to other DPs, such as the African Development Bank and USAID, who would also be interested in using their IATI data for importing. Both partners have responded favorably and we will work closely with our focal points towards this goal. By importing their IATI data into AMP, organizations benefit from reducing the time spent on manual notification and, in some cases, enables them to access more resources and detailed information on partner activities.
3. Identify potential new DPs
As part of its new national development plan, Madagascar hosts development partner conferences when new political parties are voted into office, as happened this year. Accompanying these events, the Government of Madagascar is interested in identifying potential new development partners for the country. To do so, we'll look at the IATI data available through d-portal to see which DPs are invested in countries similar to Madagascar. For example, if we see that the Netherlands is working in Comoros or Kenya, we would add them to the invitation list. We rely on IATI to identify potential development partners to invite.
Overall, IATI has been a helpful source of information for us at STP-CA, and it has been a useful complement to the AMP platform. Moving forward, we will continue to rely on IATI to provide this nuanced information that serves as complementary to AMP.
Thumbnail image: Valerian Guillot, (CC BY 2.0)
Related from our library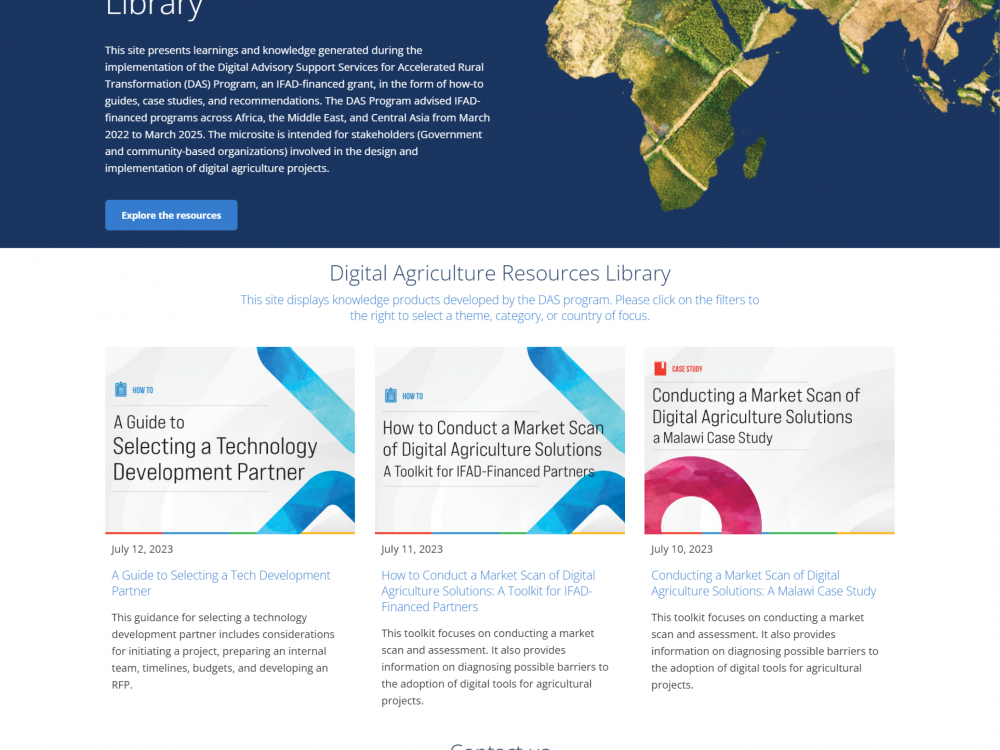 DG is pleased to announce the launch of our Digital Agriculture Knowledge Management Library, which is a digital repository of resources detailing digital agriculture best practices. These resources were created as part of our DAS program in order to support individuals and groups across Africa, the Middle East, and Central Asia as they advance local and regional agricultural systems through the implementation of digital tools and technologies.
September 12, 2023
Agriculture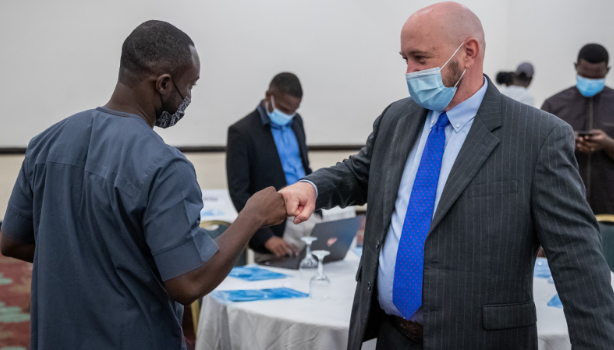 In this blog, DGers Ousmane Koné and Andrea Ulrich explore DG's six step "recipe" for effective data use.
July 25, 2023
Agriculture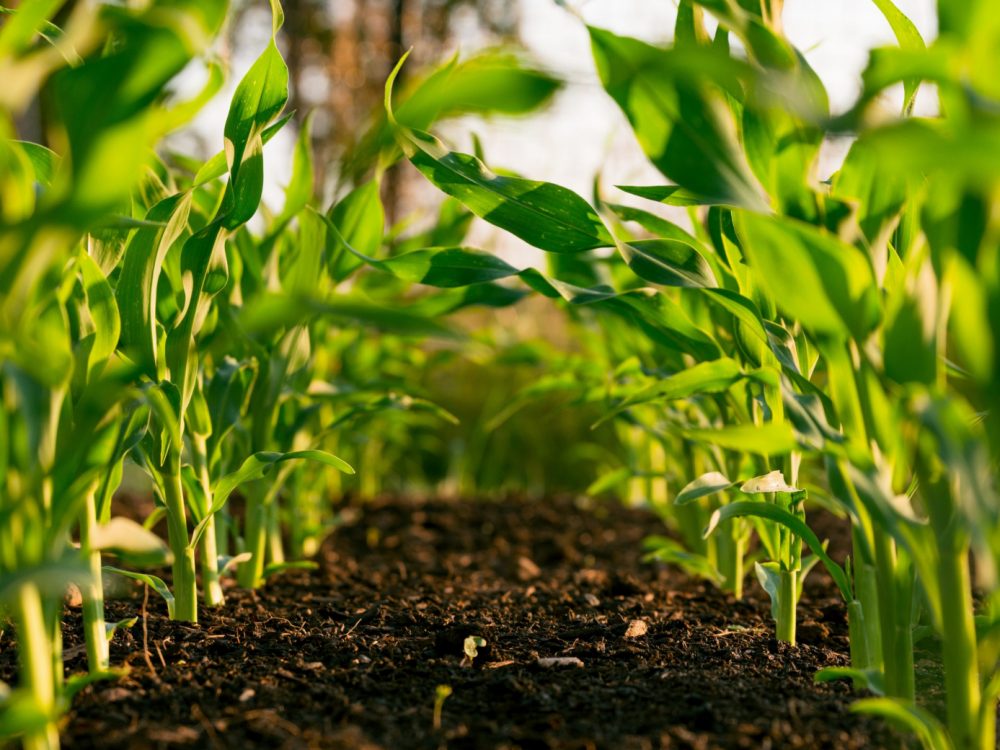 As farmers become more reliant on AgTech, they may find that the AgTech providers controlling these technologies (i.e., companies, nonprofits, and governments) are more integrated than ever before, resulting in a few organizations having unprecedented access to and control of farmers' data. This dynamic results in positive and negative outcomes for farmers. Therefore, farmers face the paradox of using AgTech and adding value to their work, communities, and food systems while giving large amounts of data to AgTech companies that have, at best, limited plans for protecting farmers' data. In this blog, we identified recommendations and next steps for AgTech providers on how to ensure that their technology benefits smallholder farmers.
June 14, 2023
Agriculture