In Kenya, Open Contracting Improves Efficiency & Curbs Corruption
September 9, 2020
Open Contracting and Procurement Analytics
Charlene Migwe-Kagume
Open Data, Procurement, Program, Subnational
On 31st August 2020, President Uhuru Kenyatta directed the Ministry of Health to come up with a transparent, open method and mechanism through which all tenders and procurement done by Kenya Medical Supplies Agency (KEMSA) will be available online. The directive follows allegations of corruption in the procurement of COVID-19 emergency supplies.
With citizens' lives on the line and government spending at record highs, ensuring accountability to citizens is imperative to maintaining trust and effectively managing KEMSA's procurement in response to COVID-19. Open procurement data can help in improving the efficiency of emergency procurement and support civil society groups to detect corruption and monitor the effectiveness of service delivery.
"This level of transparency and through the use of technology will go a very long way in ensuring that we have the confidence of our people that those placed in institutions are able to manage the resources of the Kenyan taxpayer plus our development partners in an open and transparent manner" – President Uhuru Kenyatta
Much can be learned from Makueni County in Kenya, a county that publishes and uses open, accessible, and timely information on government contracting to engage citizens and businesses. The Makueni Open Contracting Portal is an interactive site built by Development Gateway (DG) that provides detailed information on each step of the tender, award, and contract implementation process at the county level. These steps are now recorded within the interactive Makueni Open Contracting Portal – making information available for citizens at each step of the process. The county plans to go a step further to publish all implementation data such as community monitoring reports, also known as PMC reports and supplier payment vouchers.
The goal of the portal is to improve the efficiency of public procurement management and support the delivery of higher-quality goods, works, and services for residents of Makueni County through enhanced citizen feedback.
What We Learned from Makueni County
Lesson 1: Public Data Improves Efficiency
The primary role of the Ministry of Health and KEMSA in Kenya during an emergency situation is to provide citizens timely, affordable, and efficient supplies and services. Digitizing and publishing procurement data will provide the Ministry insights on whether funding and services are reaching intended beneficiaries. 
Publishing procurement data will also encourage better monitoring from relevant state and non-state actors. The Ministry of Health and KEMSA will have the opportunity to aggregate non-state actors' feedback and state actor insights. This feedback will enable them to make data-driven decisions that will improve service delivery to citizens, promote efficient allocation of resources and ultimately saving costs.
DG has developed interactive M&E dashboards to support analysis currently used by Makueni County. The series of charts and visualizations provide helpful data insights – such as top suppliers that received contracts and the percentage of awards that go toward the Access to Government Procurement Opportunities (AGPO), which requires tenders to be awarded to women, youth, and people with disabilities.
Since the start of the use of the Makueni open contracting portal in 2019, improved resource utilization and efficiency in procurement has been identified by the County leadership. Governor Kivutha Kibwana cited that the County has saved Kes. 30,000,000 from the Roads department as a result of using the portal.
Lesson 2: Building Trust is Essential to Combating Corruption
The complexity of emergency responses such as COVID-19 requires cooperation between the private sector, national, and county government to ensure timely delivery of supplies. KEMSA publishing data will promote feedback and engagement of business and citizens further building trust and collaboration. Publishing procurement data also equips civil society and citizens with the information needed to help combat corruption. For example, reporting counterfeits, frauds, and scams – which has been a key corruption issue identified globally in COVID-19 response procurement, particularly PPEs.
DG has implemented its corruption risk dashboard in Makueni, which uses high powered analytics and global research to identify risk profiles for potential corruption in procurement. KEMSA can adopt the corruption risk dashboard as a red-flagging tool to assist in identifying procurement activities that merit in-depth auditing of corruption risk – including fraud, collusion, and process rigging – over time. These analytics will allow the organization to address cases of corruption before taxpayer money is lost.
Lastly, publishing Beneficial ownership data can enable governments to quickly perform minimal standards of due diligence on companies they are buying goods and services from. As well as reducing the immediate risk of corruption, beneficial ownership data provides a valuable trail for future audit.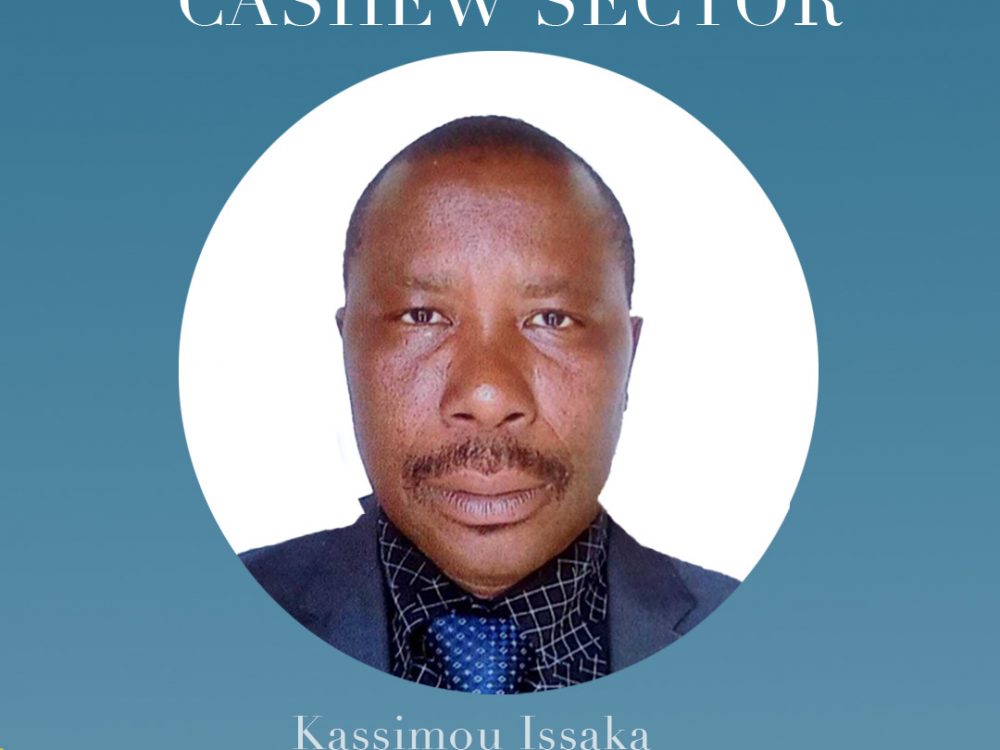 Kassimou Issaka, agroéconomiste et directeur général de l'Agence territoriale de développement agricole (ATDA Pôles), donne un aperçu du travail de l'ATDA et explique comment la plateforme Cashew-IN développée par DG et CNFA soutiendra son travail.
September 12, 2022
Agriculture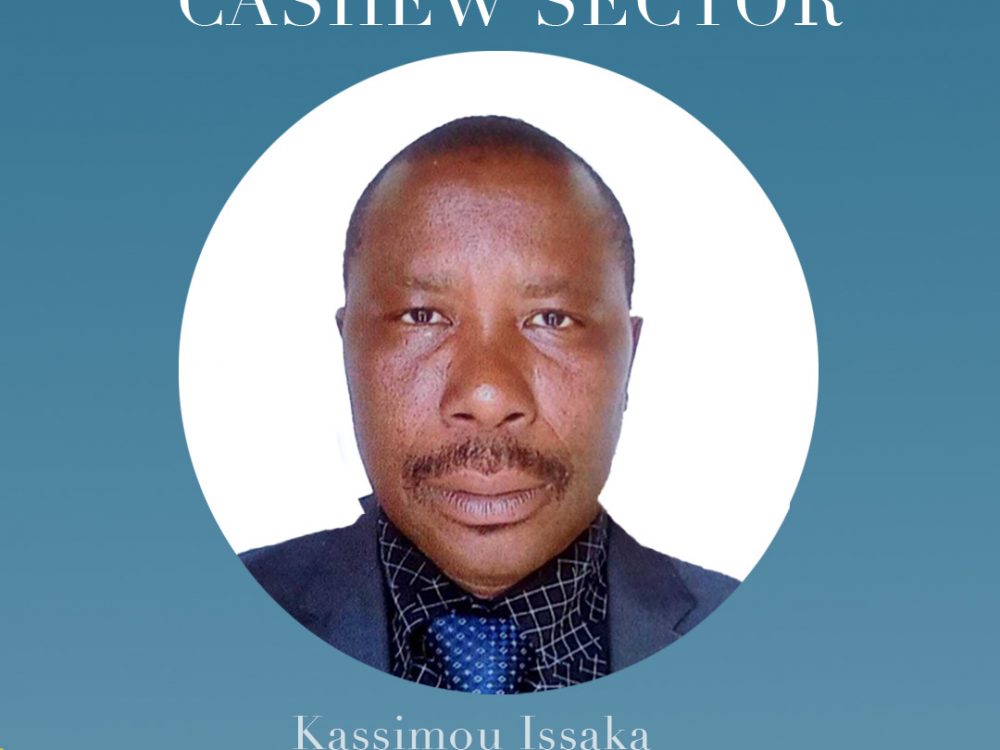 Kassimou Issaka, Agroeconomist and General Manager of the Territorial Agency for Agricultural Development (ATDA Pôles), gives an overview of ATDA Pôles' work and explains how the Cashew-IN platform developed by CNFA and DG will support his work.
September 12, 2022
Agriculture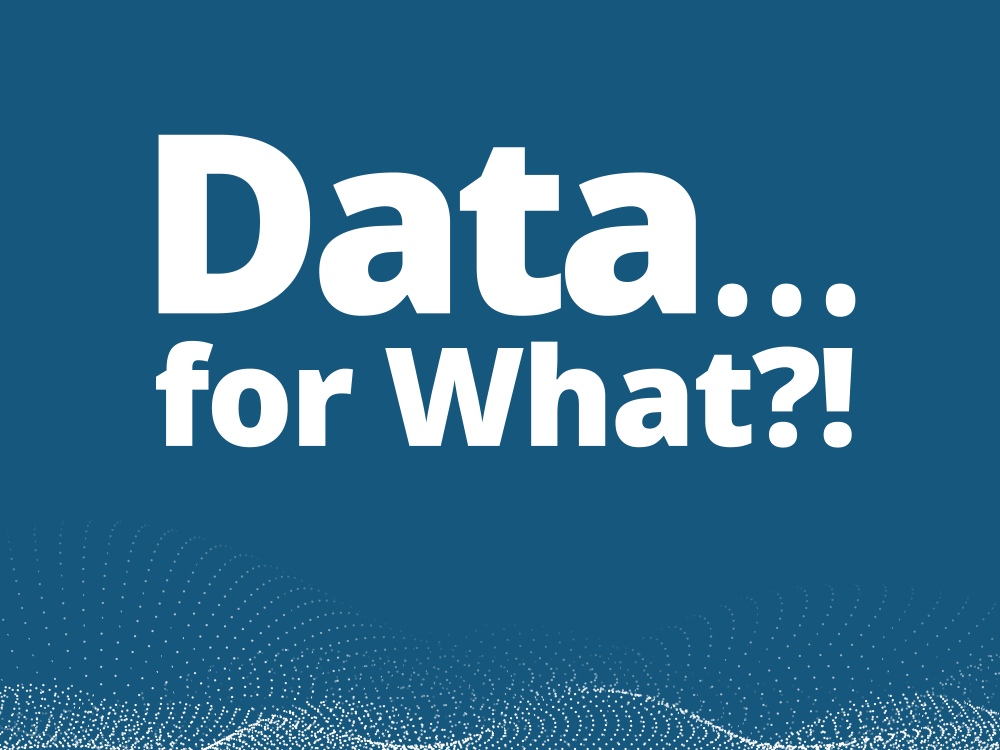 In this episode of "Data... for What?!" Josh talks to Charlene Migwe-Kagume about how we are approaching agriculture in our new strategy. DG has worked in Agriculture for a number of years, but how are we building on past experiences and our strengths to take this work forward? Josh and Charlene discuss digging deeper in agriculture and how innovation plays a role.
August 29, 2022
Agriculture, Process & Tools
In Episode 4 of Data… for What?!, Development Gateway's new podcast, Josh Powell talks to Charlene Migwe-Kagume about our past successes in the agriculture sector, how DG is prioritizing our work, and what Josh and Charlene see as the future of data & digital in the agriculture space.
DG has worked in agriculture since 2015, but it was only in our last strategy cycle that Agriculture was specifically elevated as a strategic area of focus. That decision was largely shaped by several projects, where our experience as data experts allowed us to support partners to map agricultural data ecosystems, collate and unify data sources, and support specific sector policy and service delivery objectives using data and digital tools. Additionally, we saw agriculture as an under-served sector in data and technology, as compared for example to health and education. We felt that we had a unique contribution to make in agriculture at the beginning of our 2018-2021 strategy, and based on the rapid growth and successes of our work, are continuing to scale our work in agriculture through this new strategy.
Building Trust in Data
Our work in agriculture has made clear that, with the right partnerships, our expertise in data and technology does not require us to become experts in the sector in order to add value. Our success has come from our expertise in data and digital combined with our ability to build trust between partners. For example, through Visualizing Insights on Fertilizer for African Agriculture (VIFAA) program, we worked with Africafertilizer.org and other partners to combine and then validate separate datasets from the private sector, government, and civil society. That collated data has been visualized on dashboards to provide a fuller picture of the entire sector. 
We have also built trust in the cashew and seed sector supply chains through improved data governance including MoU's and data sharing agreements. A focus on improved data governance has allowed us to reduce fragmentation and data silos, which in turn has made data beneficial for decision makers in the private sector as well as those making policy decisions. 
What is the Future of Data & Digital in Agriculture?
There is tremendous opportunity for innovation in the agriculture sector, but a few that we are particularly interested in are:
Ethical Use of Remote sensing and Machine Learning

– We have seen significant advances in remote sensing and machine learning, which we have harnessed to provide

cropland maps

in Nigeria and Ghana for the first time since the 1970s. Innovation can drive down costs and allow for more consistent data collection, which we have seen clearly through the cropland mapping.

Responsible Data Use

– In general, we have increased our focus on

responsible data use and data governance

and this focus will include the agricultural sector as well. This means looking at data sharing agreements between stakeholders, but also increasingly looking at data governance models that protect smallholder farmers and include them more directly.

Creating Partnerships and Combined Approaches

– We have also seen that there are many paths to impacting smallholder farmers. Historically we have focused more on upstream policy interventions and support to the private sector that have the trickle-down effect of helping the farmer. As we move further into digital innovations, we anticipate that there will be more opportunities for DG to work directly with smallholder farmers.
---
We are taking a two week break from the podcast to take this conversation about our work in agriculture to in-person presentations and conversations at AGRF. If you are there, please connect with DG! Otherwise, we will be back in a few weeks for our final episode in this series where we will discuss digital transformation.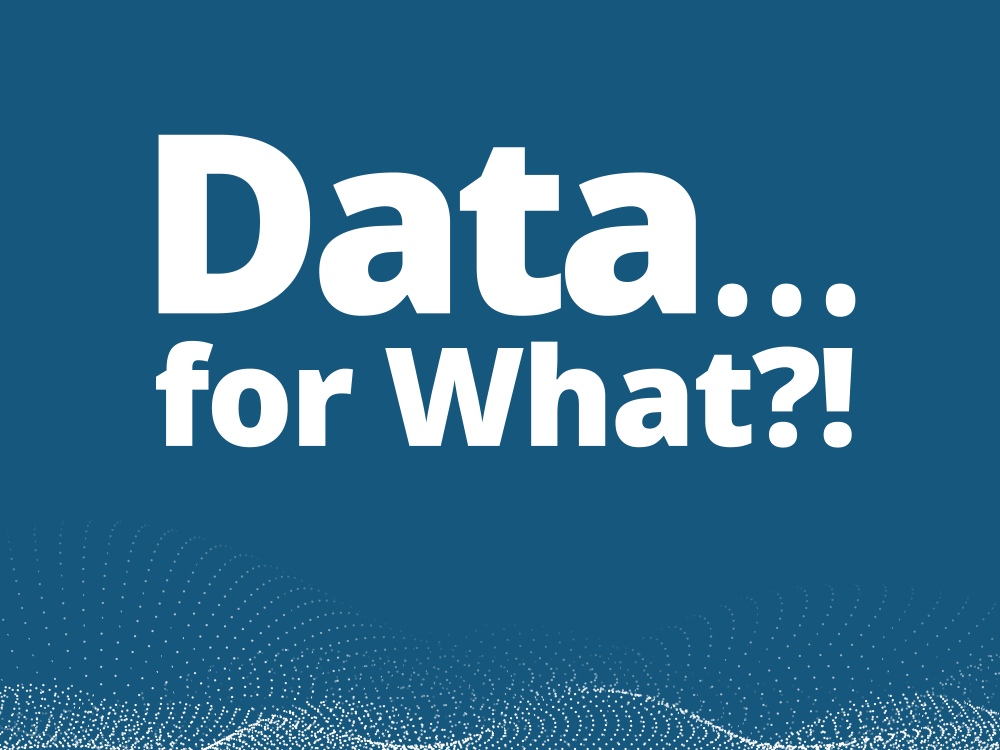 Our final episode of "Data… for What!?" about our strategic plan Josh Powell speaks with Fernando Ferrayra and Annie Kilroy about digital transformation, ways to center the user, and our approach to emerging technologies.
September 20, 2022
Process & Tools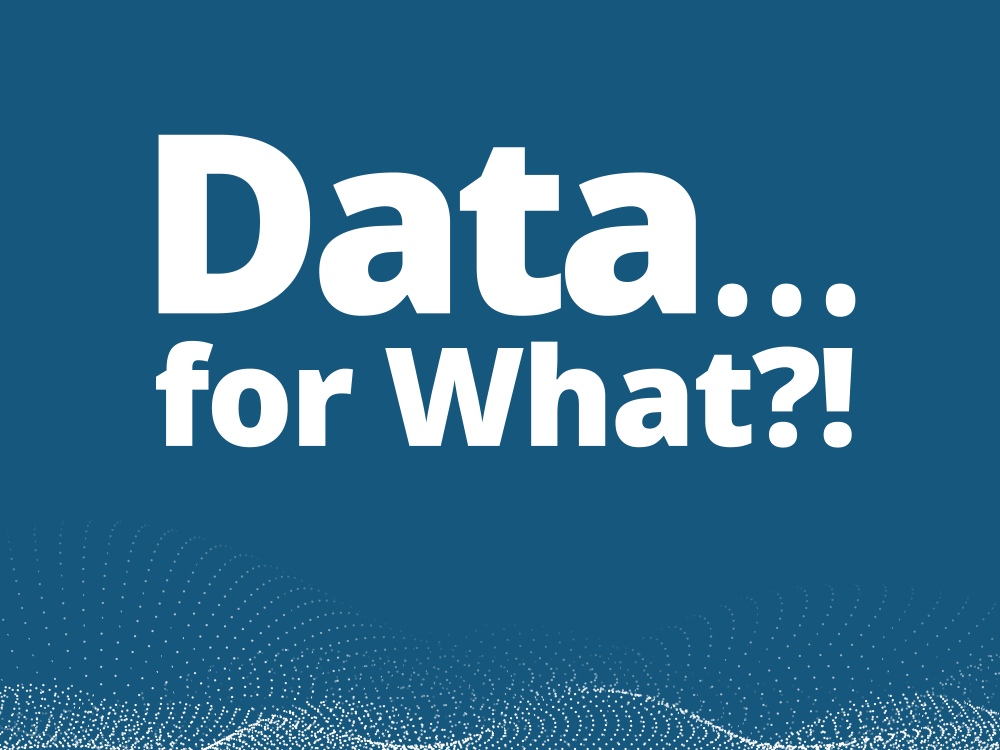 In Episode 3 of "Data… for What?!", Development Gateway's new podcast, we explore how we are prioritizing our geographical focus in the coming years. Conversations with Vanessa Baudin Sanchez, Carmen Cañas, and Charlene Migwe-Kagume highlighted the opportunities and challenges of expanding our portfolio in Central America and deepening our work and partnerships in West, East, and Southern Africa.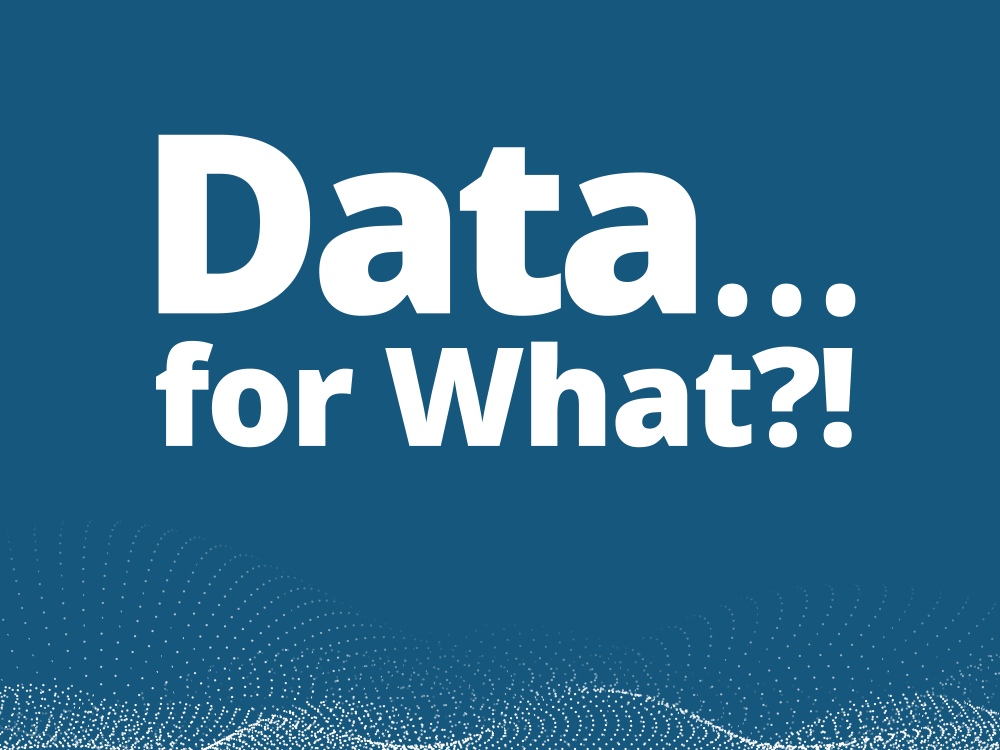 In Episode 2 of "Data…for What?!," a podcast series from Development Gateway: an IREX Venture (DG) which explores our new strategic plan, Josh Powell met with experts from DG and IREX to discuss DG's expansion into the education, media and disinformation, and youth sectors. The conversations explore the most pressing challenges and greatest opportunities for data and technology to positively impact these sectors and discuss how these trends are likely to play out in the years ahead. Based on these trends, the experts explain the unique fit for DG's skills and specific opportunities for collaboration that align with the vision of DG's partnership with IREX, which has a long and successful history working in each sector.