Minerva Initiative examines relationship between aid and conflict
Foreign aid dollars promote peace and security – or do they? This is the fundamental tenet underlying huge amounts of development financing, driven by studies showing that higher household wealth can mean reduced violence or that targeted spending may undermine rebel groups who win allegiance by providing social services.
However, there is also a growing body of evidence to the contrary: in some cases, it seems, introducing aid money into a violent context can increase levels of violence as players scramble to divert or control those dollars. So which is it – and what does that mean for how governments should spend, if they want to counter insurgencies and rebel groups?
AidData has been selected by the U.S. Department of Defense's Minerva Initiative as part of a consortium seeking to answer these questions by exploring the relationship between foreign assistance and intrastate conflict. Led by the University of Maryland's Center for International Development and Conflict Management, the UMD team includes experts from the Graduate Institute of International and Development Studies (Switzerland), and the Institute of Development Studies (UK).
The $2.5 million dollar grant will allow academic researchers to examine whether development aid makes countries more or less resistant to violent conflict within their own borders. If there is a link between development funding and resilience in the face of potential conflict, researchers want to know where, when, and why this occurs, giving policy makers a better sense of how to allocate resources to promote stability.
In collaboration with these research teams, Development Gateway will build a prototype of a dashboard to visualize their findings. The customizable dashboard will include a mapping component, allowing users to understand how aid and conflict interact at specific sub-national locations. Geographic data will also be provided in part by AidData, who are geocoding aid projects in seven countries with conflict zones, beginning with Iraq and Nigeria.
This work is supplemented by further research under the Minerva Initiative. Currently DG is partnering with the Robert S. Strauss Center (University of Texas – Austin) to explore complex emergencies in Asia, which could inform how to build government capacity to respond and prevent such crises. This follows an earlier Minerva-funded collaboration with the Strauss Center studying climate change and African political stability, for which AidData developed a climate change dashboard and modeling tool.
Read the University of Maryland press release here. For more information on the current Strauss Center collaboration, click here.
This is a modified post originally published on AidData's The First Tranche.
Related from our library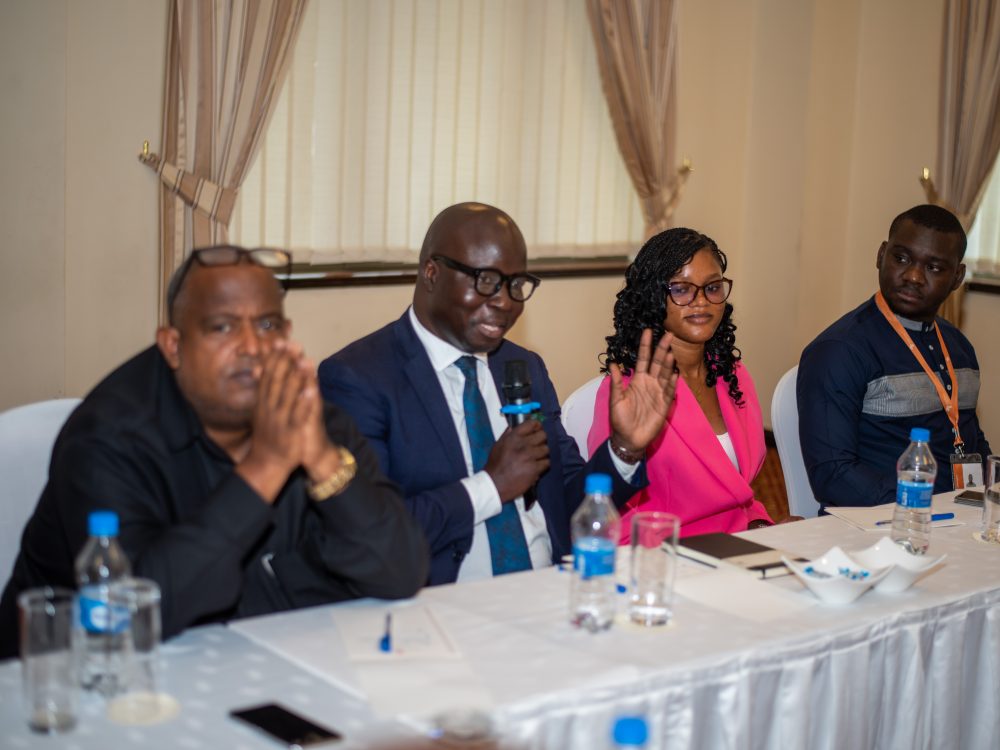 Development Gateway: An IREX Venture (DG) hosted a discussion titled "Transforming Food Systems: The Power of Interoperability and Partnerships" at both Africa Food Systems Forum (AGRF) 2023 and the recently concluded ICT4Ag conference. Discussions from these critical events revolved around key themes crucial to DG's ongoing work, including connecting people, institutions, partners, and systems when we think about technology working at scale to transform agriculture. In this blog, we explore three key takeaways from these conversations.
November 16, 2023
Agriculture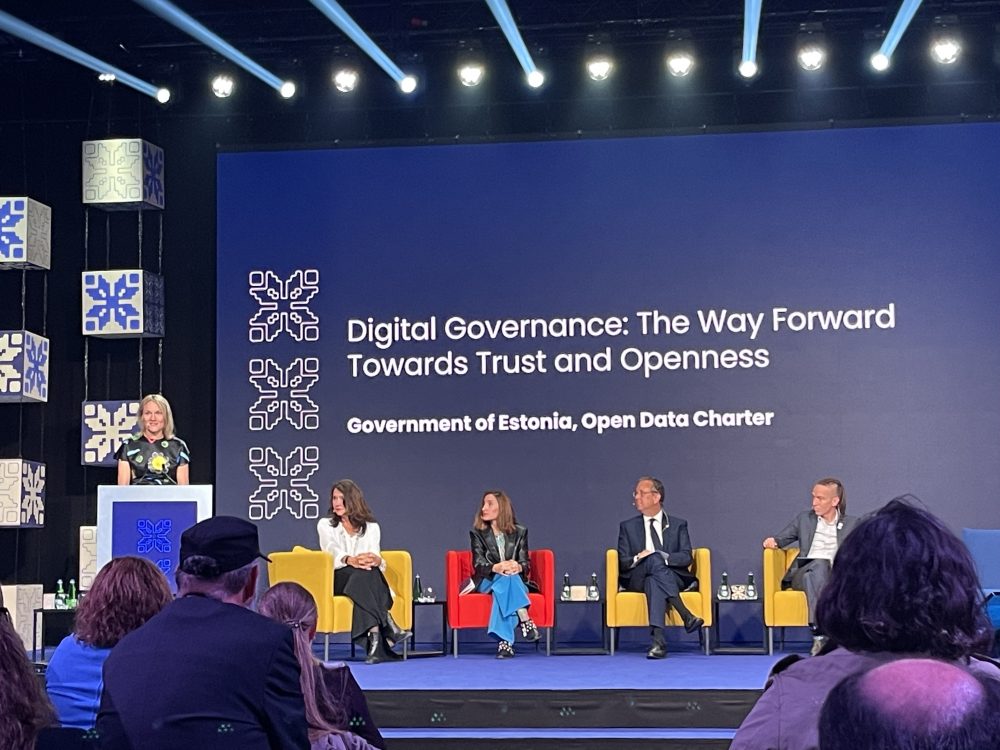 The 2023 OGP Summit in Tallinn, Estonia featured a number of discussions centered on open government in the digital age. While the use of digital tools in government is far from a new idea, the COVID-19 pandemic spurred a rapid expansion of this practice, with leaders quickly adapting to remote environments through digitizing government processes
September 19, 2023
Global Data Policy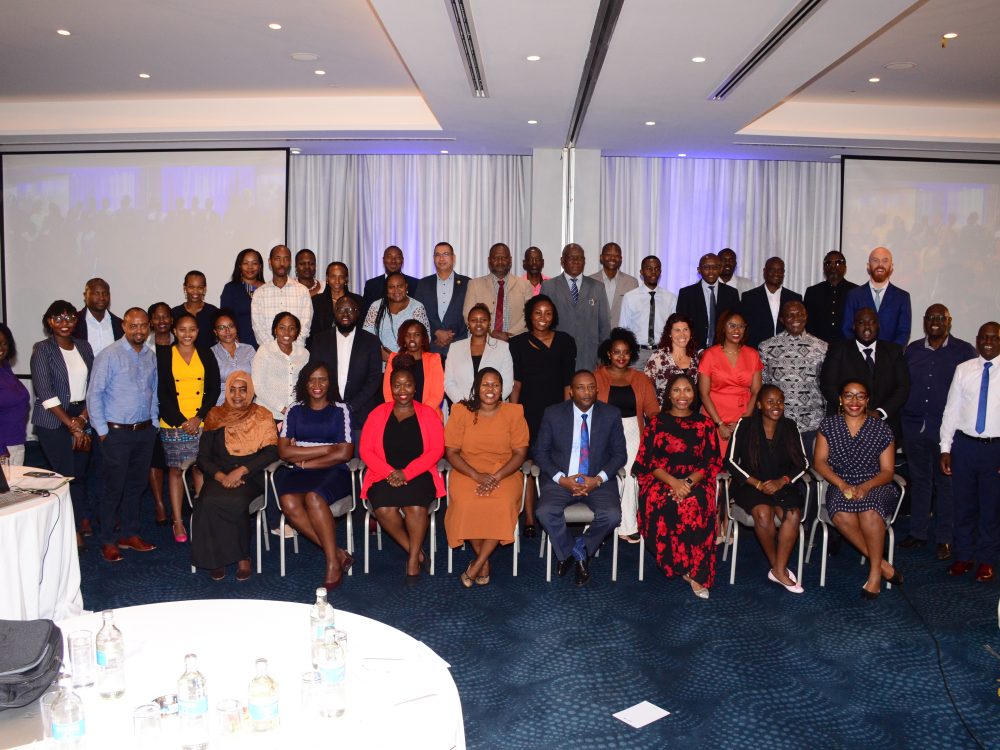 With the aim of improving the efficiency of agriculture data use, Development Gateway: An IREX Venture (DG), Jengalab, and TechChange—with a grant from the International Fund for Agricultural Development (IFAD)—recently held a learning event, titled "Digital Agriculture: Building the Agricultural Systems of Tomorrow," in Nairobi, Kenya. Participants identified two key recommendations for advancing digital agriculture in order to increase food security.
August 29, 2023
Agriculture