Open Contracting Analytics: Introducing the M&E and Corruption Risk Dashboards
National and local government officials are in a bind: they spend significant proportions of their budgets on procuring goods, works, and services, but know very little about how effectively they are spending these monies. Citizens and businesses, too, have an interest in knowing that government is purchasing wisely, and that participating in public markets is a worthwhile endeavor.
What would these groups want to know about public procurement to ensure that their concerns are being addressed? Questions they might ask could include:
Is there a healthy competition for technology procurement that drives down prices?
Is the health ministry receiving value for money in the procurement of medicines and routinely used goods, like gauze and syringes?
Which procuring entities are most efficient in conducting procurement and are small and medium-sized enterprises (SMEs) getting a fair chance?
Are some suppliers colluding with one another, and are they targeting specific types of procurements?
To help explore these and other questions, Development Gateway is pleased to introduce demonstration versions of our procurement Monitoring and Evaluation (M&E) Dashboard and Corruption Risk Dashboard. These demos aim to familiarize users with the functionalities of these open source tools, as well as their scope and flexibility. Visitors can peruse a fictitious data set formatted for the Open Contracting Data Standard (OCDS), a standard format that facilitates comparison and publication of procurement information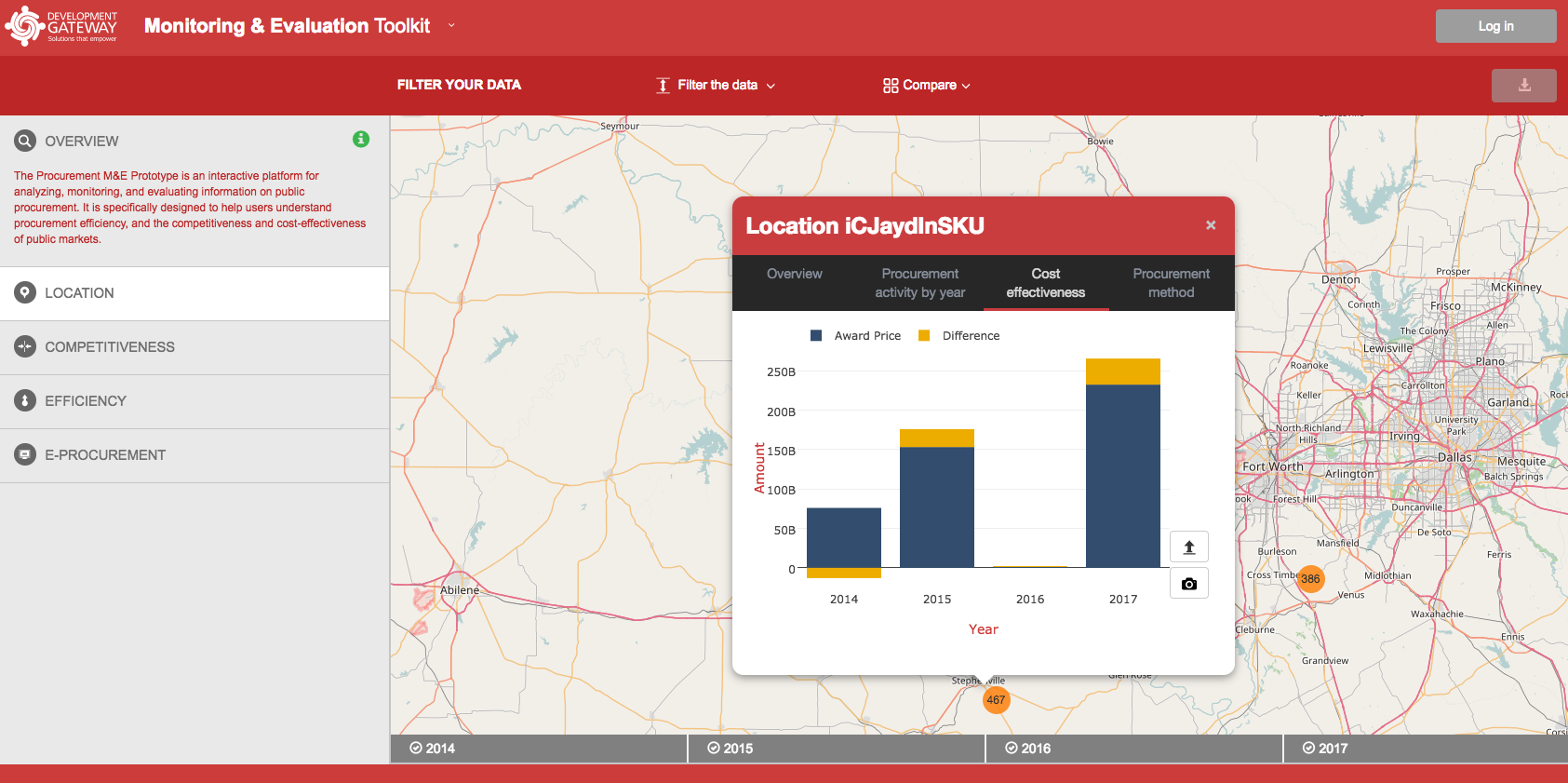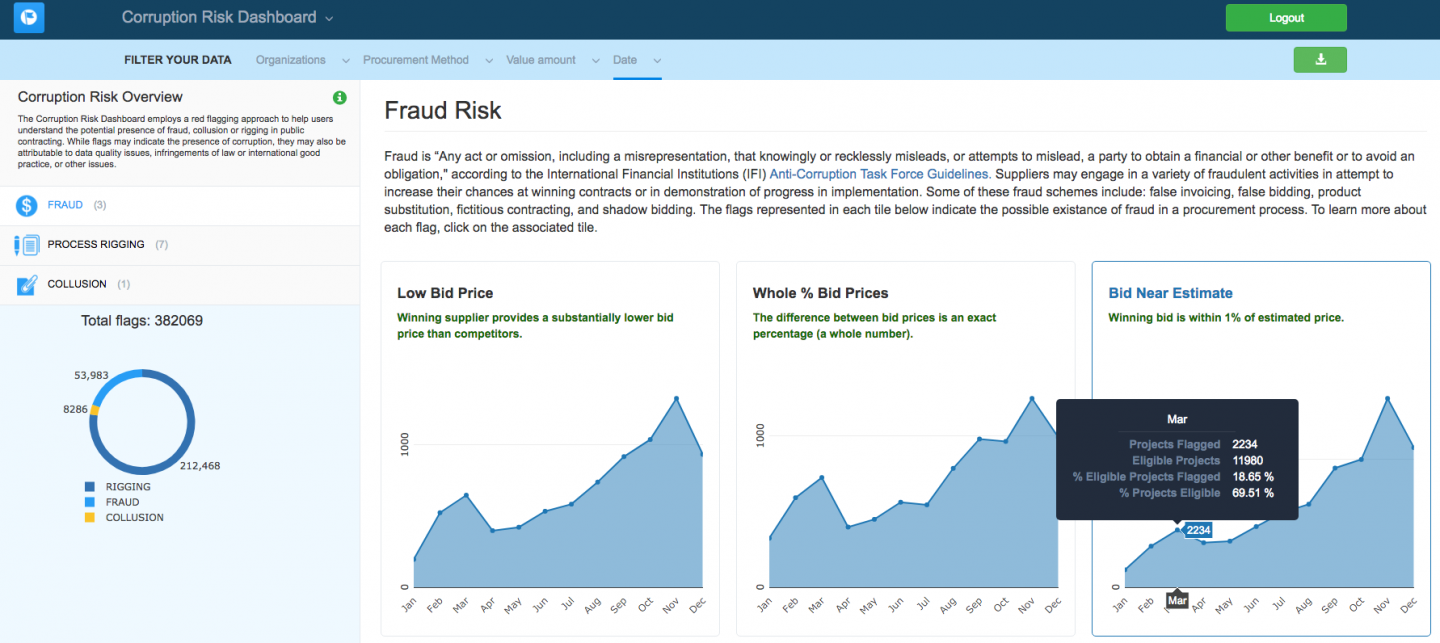 Visit the Corruption Risk Dashboard
This tool was originally developed in collaboration with the World Bank and Vietnam's Public Procurement Authority. The demo version contains over 15 analytics that support users' understanding of procurement competitiveness, value for money, and efficiency. All of the indicators can be filtered, so that users can select their desired procuring entities, suppliers, procurement methods, tender or award amount, and other criteria. A map visualizes tender locations and displays analytics for each one. Additional analytics and filters can be developed to meet user needs.
Built with the collaboration and support of the Open Contracting Partnership (OCP), the Corruption Risk Dashboard seeks to identify specific contracting processes that may be susceptible to collusion, fraud, or rigging. This prototype version includes 8 indicators of various corruption risk types, the overlap of which can be viewed on a cross tabulation table. We provide in this dashboard a similar set of filters to those available in the M&E dashboard, in order to study the data in more detail. Contracts with the most flags of each risk type are also displayed, along with charts showing trends over time. The basis for our methodology – along with a number of additional indicators – has been published in a joint report with OCP. All indicators can be easily customized to fit the specific needs of users, including thresholds and eligibility criteria.
The Backend
As we've described in the past, DG's interlinked Open Contracting analytics tools draw data from a common backend. This enables us to store, disclose, and analyze procurement information efficiently and effectively. We pull in data directly from government or other sources, and convert it into OCDS. Once converted, the data can be published in OCDS-compliant JSON or spreadsheet (CSV, XLSX, etc.) format, and be made available for public or internal use. Our MongoDB database has been tested with real life production datasets of more than 1 million tenders (the demonstration features 407,000). It's ready for immediate deployment, and can easily scale up to include all procurement data coming from a large country, or even an entire region. We perform live analytics on the complete dataset – including all planning, tendering, contracting, and award information – and on all the suppliers and players involved.
For more information about DG's Open Contracting & Procurement Analytics Program, please review our current programming note; you can also contact Andrew Mandelbaum.
Project Team: Andrew Mandelbaum, Sarah Orton, Mihai Postelnicu, Josh Powell, Alexei Savca, Owen Scott, Llanco Talamantes
Related from our library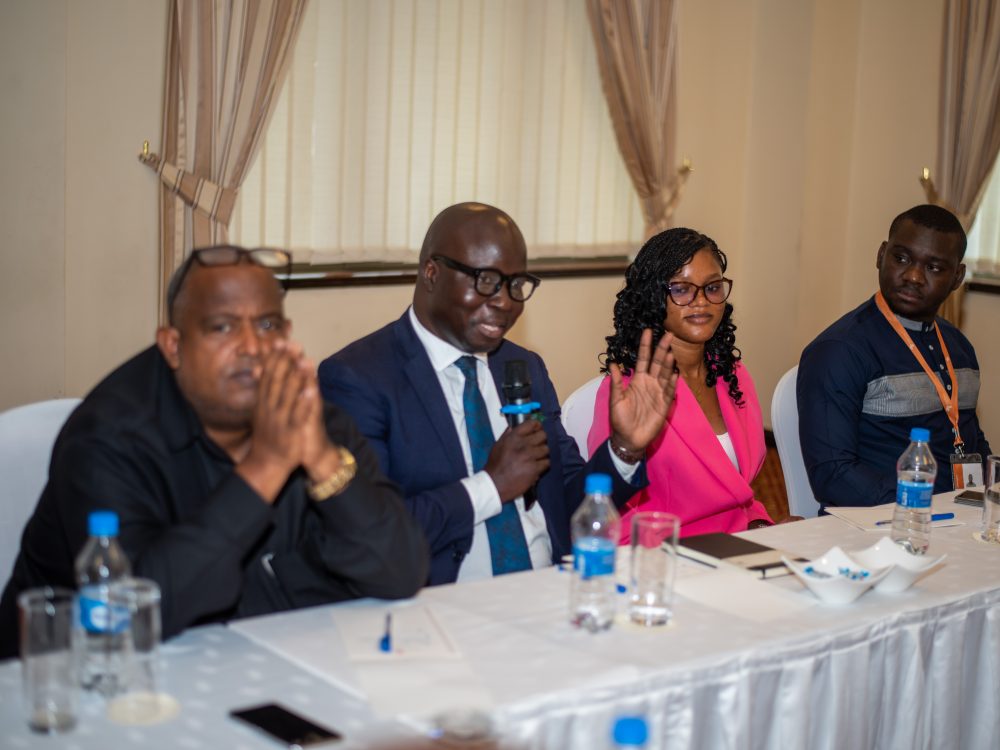 Development Gateway: An IREX Venture (DG) hosted a discussion titled "Transforming Food Systems: The Power of Interoperability and Partnerships" at both Africa Food Systems Forum (AGRF) 2023 and the recently concluded ICT4Ag conference. Discussions from these critical events revolved around key themes crucial to DG's ongoing work, including connecting people, institutions, partners, and systems when we think about technology working at scale to transform agriculture. In this blog, we explore three key takeaways from these conversations.
November 16, 2023
Agriculture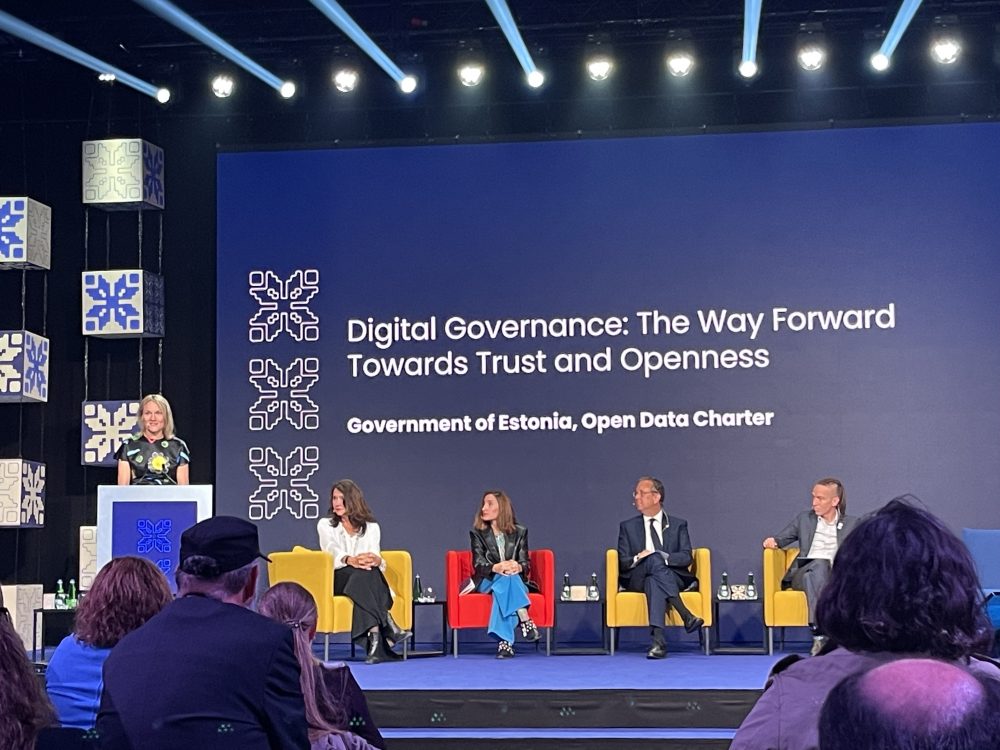 The 2023 OGP Summit in Tallinn, Estonia featured a number of discussions centered on open government in the digital age. While the use of digital tools in government is far from a new idea, the COVID-19 pandemic spurred a rapid expansion of this practice, with leaders quickly adapting to remote environments through digitizing government processes
September 19, 2023
Global Data Policy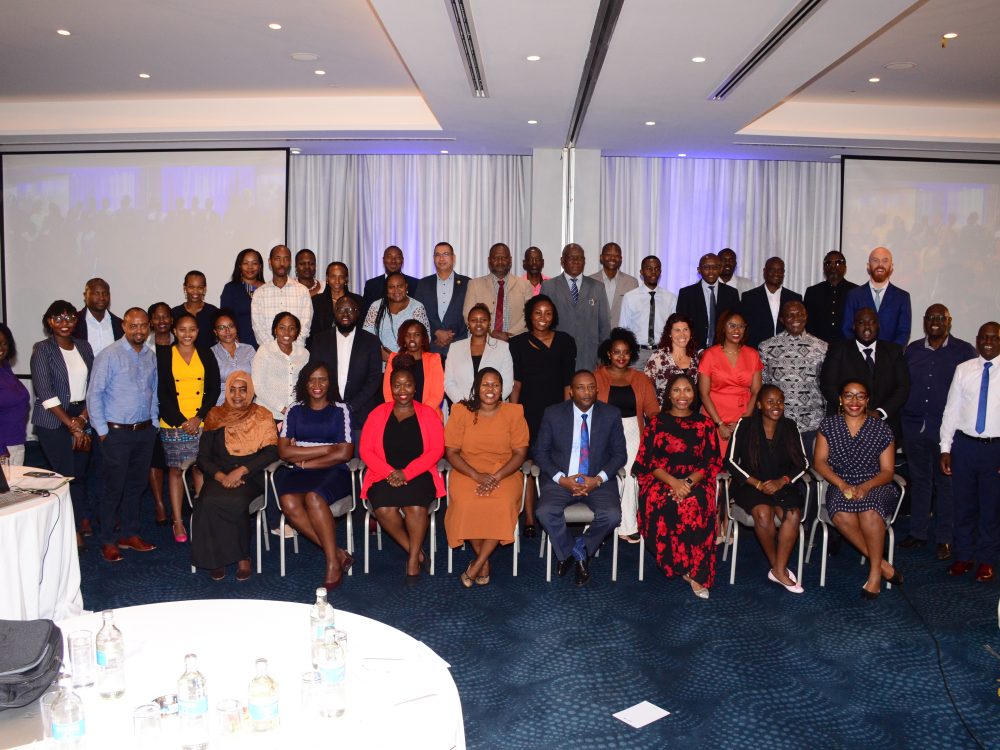 With the aim of improving the efficiency of agriculture data use, Development Gateway: An IREX Venture (DG), Jengalab, and TechChange—with a grant from the International Fund for Agricultural Development (IFAD)—recently held a learning event, titled "Digital Agriculture: Building the Agricultural Systems of Tomorrow," in Nairobi, Kenya. Participants identified two key recommendations for advancing digital agriculture in order to increase food security.
August 29, 2023
Agriculture