The Open Gov Hub: A Pivotal Partnership that Created a Vibrant Community
July 29, 2020
Nathaniel Heller, Alan Hudson, Nada Zohdy
Development Gateway is a co-founder of the Open Gov Hub, and manages the Hub jointly with Global Integrity. In this guest post, Open Gov Hub (OGH) leadership past and present explore the value of a thematic co-working space, and how that value transcends physical structure.
Nathaniel Heller – Current Vice President & Managing Director, Geneva Global; Co-Founder, Global Integrity; DG Board Member:
The idea for what eventually became the Open Gov Hub began when I ran into a colleague in the open government community at a conference in Lima, Peru. We hadn't seen each other in months despite being professional allies and collaborators… and yet he worked roughly five blocks away from where the Global Integrity office was (at the time) in Washington, DC. "This seems a little inefficient," I reflected to myself, and the rest, as they say, was history.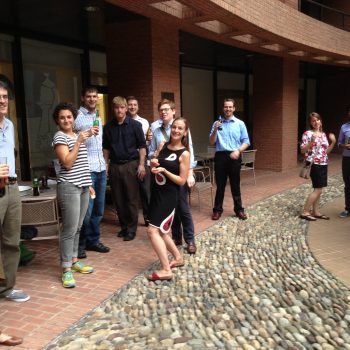 From that little moment to a more formal lunch with roughly a dozen potentially interested groups at Global Integrity's then dingy office space caddy-corner from today's Open Gov Hub location on Vermont Avenue, a number of us began to coalesce behind some of the core design principles that have always been central to the hub: gather the best organizations working on open government and citizen engagement under one roof; help them improve their physical plant and operating infrastructure by sharing costs across the many organizations; and make the thing financially sustainable from day one without a dime of outside donor subsidy. While much has changed about the hub since we first opened its doors, those core tenets still hold true.
Critical to getting the Hub off the ground was Development Gateway, whose old office space on G Street between 18th and 19th was reconfigured from a traditional office setting to the open floor plan and collaborative environment that we know the hub for today. Development Gateway's leadership at the time, including Jean-Louis Sarbib and Stephen Davenport, took a huge leap of faith in allowing their office to be repurposed to host an entire crazy community they barely knew. But those leaders and DG had foresight. They understood that by linking up with peers in a collaborative fashion rather than viewing them narrowly as competitors for a limited pot of philanthropic funding, they could accelerate DG's transformation into the world-leading "data for development" non-governmental organization that it is today. I'm quite confident that without having had the courage to fully embrace the hub concept and its community, DG wouldn't have evolved into what it now is.
Alan Hudson, Global Integrity Executive Director:
I joined Global Integrity in April 2014. I was living in the UK at the time, but – with the Open Gov Hub having been one of the things that lured me away from Brighton, England – I was very happy to be in Washington D.C. on the very first day that the current Open Gov Hub (version 2.0) opened its doors. With Nathaniel still at the helm for Global Integrity throughout 2014 and Tina Crawley doing a great job of helping the community to make the new space its own, I settled into life at Global Integrity, moving to DC in September 2014.
I took over Nathaniel's role at the start of 2015, and, along with developing a new strategy for Global Integrity, the most important thing I was involved in during that year was hiring Nada Zohdy as the new Director of the Open Gov Hub. Everybody on the interview panel was excited about the prospect of having Nada take on this leadership role and we were thrilled when she accepted our offer. The Open Gov Hub, and Global Integrity, have been very lucky to have Nada lead the community over the last five years. The commitment, creativity, and community-building skills that Nada has brought to the role have been truly exceptional.
Nada Zohdy, Open Gov Hub Director:
The Open Gov Hub has continued over the years to be a jointly managed partnership of Global Integrity and Development Gateway, with former DG CEO Jean-Louis Sarbib playing a very key Hub advisory role for many years and passing the baton to Josh Powell who has actively engaged more recently.
Since 2015, we've grown the Hub's member network, programs and operations in a wide variety of ways. Our membership has more than doubled, now up to 50 member organizations and well over 300 people as active members who collectively focus on over 100 countries worldwide.
In 2016, we developed the Hub's first-ever strategy and we continue to implement an evolved version of it today. Our strategy structures our efforts to maximize resource sharing and collaboration across the network and helps to provide a clear shared vision and organizational structure, while maintaining room for ongoing adaptation and for supporting the strategies and priorities of individual member organizations as they also evolve.
And we've certainly kept Open Gov Hub a buzzing place! We have consistently averaged about 3 events per week, totaling over 150 per year, with over 10,000 visitors annually. The Hub team has grown too, and continues to strive to foster the Hub as a world-class meeting place, where on any given day you have the chance to meet someone new you might collaborate with, and learn something new to enhance the social impact of your work.
Over time we've learned that collaboration can take many forms – shared staffing referrals and arrangements have become the single most common form of collaboration (and are a testament to how much organizations trust each one another to help them improve their number #1 resource – talent). But collaboration has also taken the form of joint events and programs, joint fundraising proposals, sharing/joint use of research and data, and more, with connections facilitated and supported by the Open Gov Hub team.
The emergence and expansion of our Global Network of Affiliate Open Gov Hubs in other countries is another significant highlight. This formally began in 2014 with the first affiliate in Nepal, and our partner Accountability Lab has played a leading role over the years expanding the network. In 2019 we secured this program's first grant funding (from the Open Society Foundations) to formalize and expand the support we provide like-minded civic innovation hubs in other countries. The network now includes 13 hubs across 5 different continents! We look forward to deepening this work to scale up the impact of the Hub well beyond Washington, D.C.
Despite all the growth and successes, we of course face challenges as well, especially today in light of rising authoritarianism around the world (which we designed the Defending Democracy program in response to), and of course the COVID-19 pandemic. The fundamental way people connect and work – in person and virtually – is rapidly changing, and we are doing our best to adapt and evolve in response. After almost 5 months of Stay at Home orders, no single member organization has left the network, which is a testament to how much members value the Open Gov Hub beyond our physical coworking space. Whatever challenges we face, we will continue to lead with our values front and center – openness, collaboration, learning, and innovation – because working together continues to be the best way to address collective social challenges, in our backyards and around the globe.
November 3, 2021
Agriculture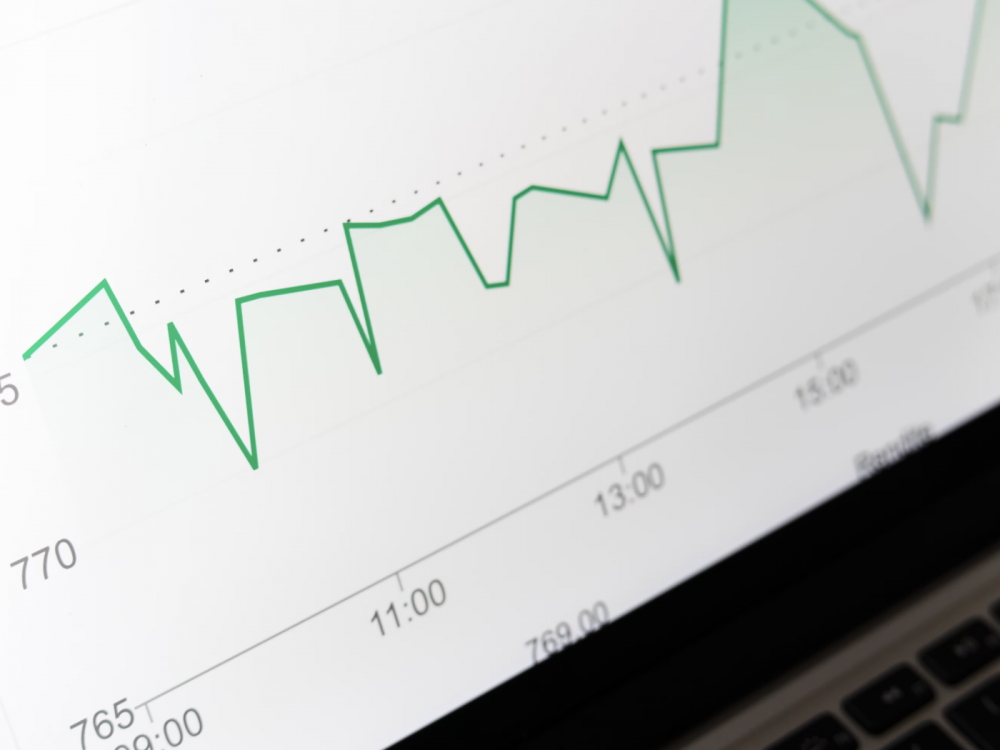 Procurement deserves a strategic seat at the top table across all of the Italian G20 presidencies. Anti-corruption priorities and open contracting solutions can drive progress in a number of areas.
October 26, 2021
Open Contracting and Procurement Analytics