What's Next for the Results Data Initiative?
February 8, 2019
Data Management Systems and MEL
News/Events, Program, Results Data
Over the past two years, DG's Results Data Initiative pioneered new approaches, tools, and resources for enhancing the influence of results data on development decisions. We have collaborated with UK's DFID and Global Affairs Canada, as well as Malawi's Ministry of Agriculture and Tanzania's President's Office-Regional Administration and Local Government (PORALG) to address existing barriers to results data use.
Moving into 2019, we are pleased to be expanding RDI alongside our growing set of partners and funders.
The program's third phase focuses on agency-level engagement, and we will be scaling our partnerships with these development agencies to use results data to inform critical policy and programmatic decisions.
We will continue working across departments, with senior leaders and technical staff, to develop effective tools and data use strategies. Our goal is to strengthen capacity and mechanisms for leveraging data during key planning processes, from portfolio management to internal learning.  This also means continuing to support cross-agency peer learning via direct matchmaking of staff across agencies.
Each step of the way, will utilize existing platforms like the OECD to share learnings and resources, aiming to achieve greater impact from results data.
What activities will we do in RDI 3?
1. Rapid Assessments
With partner staff, we will co-design a rapid study of the agency's current data collection, management, and use practices. DG will use the findings to identify existing strategy, delivery, and practical applications that enable or hinder meaningful data use within the agency. The rapid assessments will build on DG's Custom Assessment and Landscaping Methodology (CALM), which presents our approach to conducting effective assessments, and will be designed around the agency's specific priorities to identify opportunities for maximizing data investments. They will include:
Document review of corporate, sector/country, and project-level budgets, reports, and strategies;
Data review assessing frequency, standardization, availability, and appropriateness of data aggregation at each level;
Interviews with agency staff and external partners to explore data needs and processes;
Technical assessment of existing delivery systems, such as IT and internal trainings; and
Implementation recommendations on tools, processes, and/or strategic objectives.
2. Peer Learning
Across our agency assessments, we've noticed common threads in priority decision-making areas. We'll use our understanding of agency flows to improve peer learning among our partner agencies, and support and empower staff to implement tested solutions that enable change.
Building on RDI Success
We look forward to supporting development agencies to build and improve processes and systems to enable more effective results data use. We'll continue sharing our lessons learned throughout our engagement, so keep an eye on our blog and follow along with @DGateway on Twitter. We welcome your experience and feedback!
Related from our library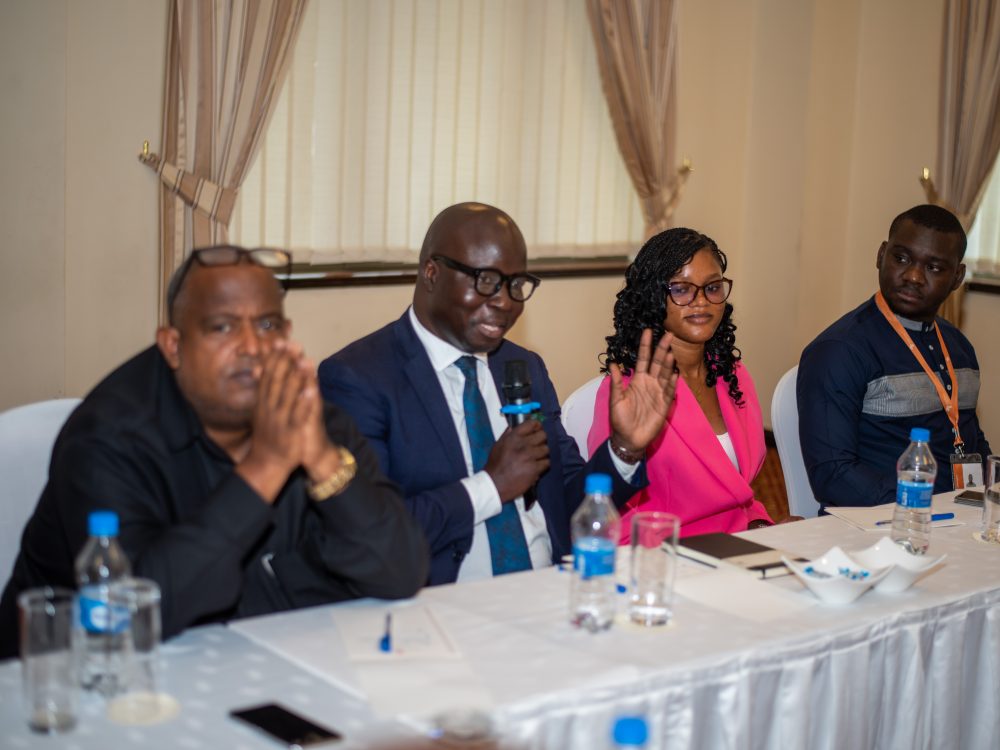 Development Gateway: An IREX Venture (DG) hosted a discussion titled "Transforming Food Systems: The Power of Interoperability and Partnerships" at both Africa Food Systems Forum (AGRF) 2023 and the recently concluded ICT4Ag conference. Discussions from these critical events revolved around key themes crucial to DG's ongoing work, including connecting people, institutions, partners, and systems when we think about technology working at scale to transform agriculture. In this blog, we explore three key takeaways from these conversations.
November 16, 2023
Agriculture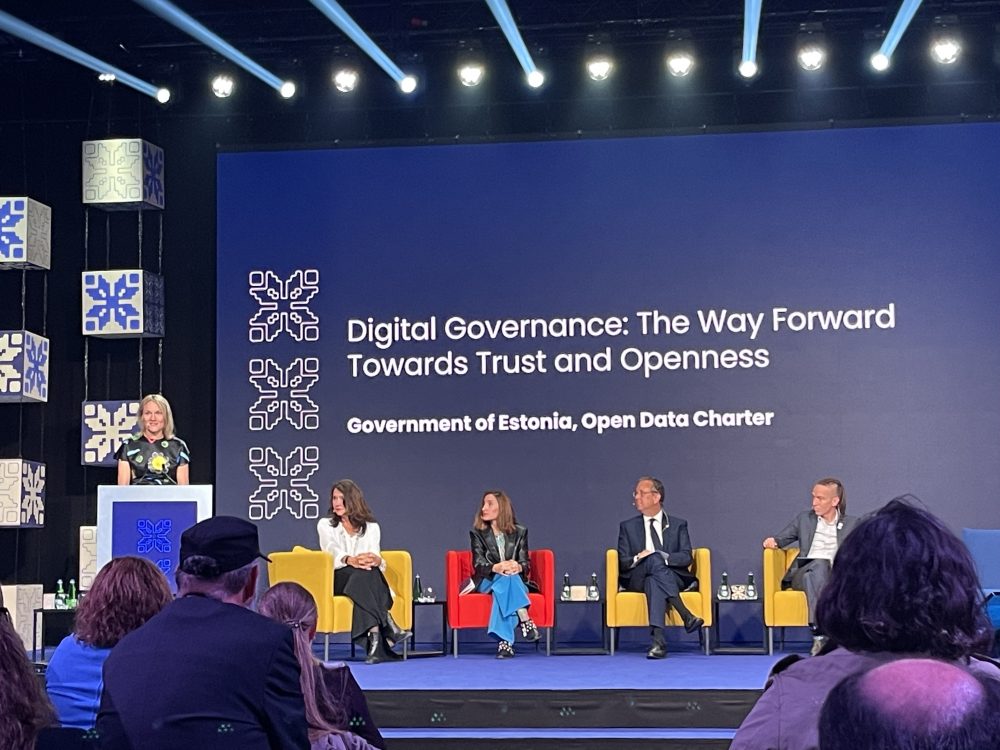 The 2023 OGP Summit in Tallinn, Estonia featured a number of discussions centered on open government in the digital age. While the use of digital tools in government is far from a new idea, the COVID-19 pandemic spurred a rapid expansion of this practice, with leaders quickly adapting to remote environments through digitizing government processes
September 19, 2023
Global Data Policy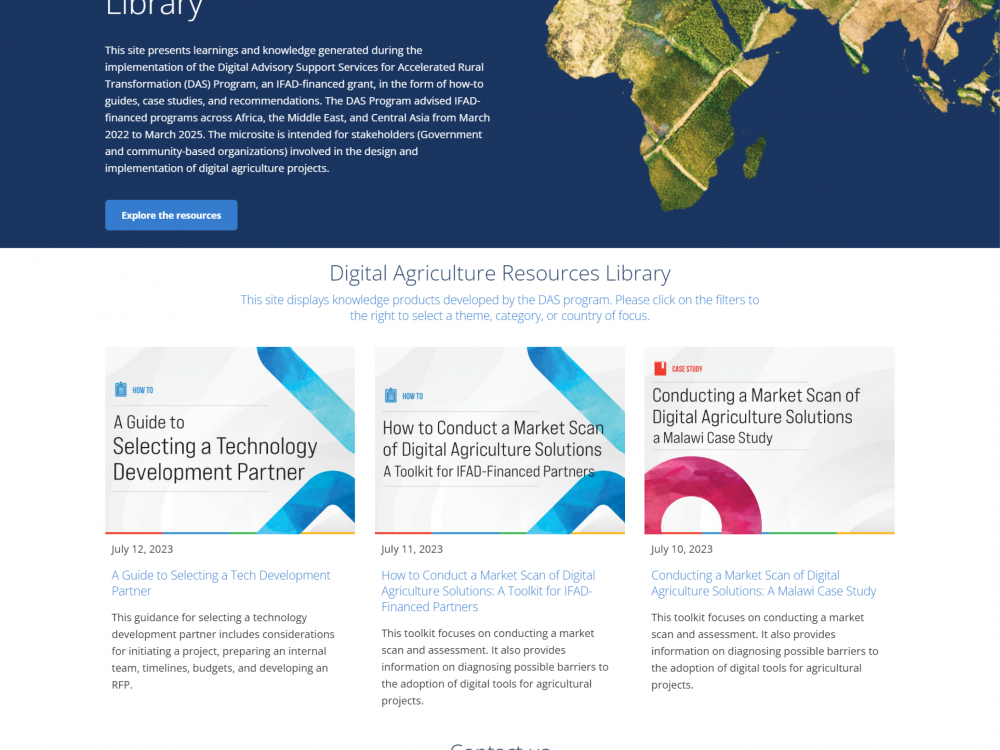 DG is pleased to announce the launch of our Digital Agriculture Knowledge Management Library, which is a digital repository of resources detailing digital agriculture best practices. These resources were created as part of our DAS program in order to support individuals and groups across Africa, the Middle East, and Central Asia as they advance local and regional agricultural systems through the implementation of digital tools and technologies.
September 12, 2023
Agriculture