Community Data, Community Impact: WIM Index to Minimize Extractive Industries' Negative Effects // Comment l'indice WIM peut contribuer à minimiser les effets négatifs des activités extractives et améliorer les conditions de vie des communautés
February 11, 2020
Extractives Management
The Extractive Industries Transparency Initiative (EITI) encourages collection of disaggregated data on the impacts of natural resource extraction and governance to improve women's participation and leadership for equitable management of extractive resources. In 2019, as part of its commitment to make gender considerations integral to its standard, EITI issued 7 proposals for increasing women's involvement in extractive sector governance. 
Impacts of Mining on Women in Guinea
Despite Guinea's abundant natural resources including bauxite, gold, diamonds, and iron, the country struggles to profit from its mineral resources. Guinea's adherence to the EITI demonstrates its willingness to foster sustainable development through transparency and good governance in the mining sector. Although the government, CSOs, and development partners have contributed significant effort to manage mining resources transparently, the neighboring communities benefit very little from the EI industry. Women, young people, and other vulnerable groups are the first victims of negative environmental, health, and economic impacts.
In January 2020, in partnership with WIM Guinea and OSIWA, Development Gateway (DG) launched the Women in Mining Pilot Index (WIM Index) that aims to quantify and visualize the impact of mining activities on communities – especially on women and young people.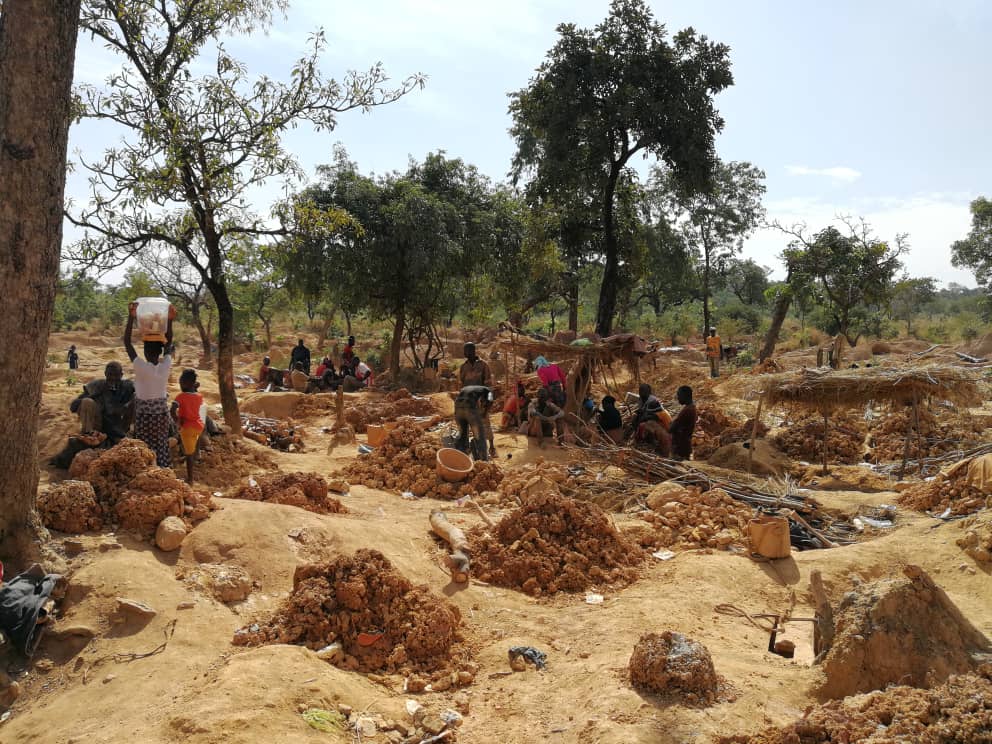 Image 1: Suiguiri, a gold mining community. Credit: WIM Guinea
Our Research
Before diving into the development of the WIM Guinea pilot index, DG conducted an in-depth survey among government actors, mining companies, CSOs, and communities in Guinea's EI sector. A trend quickly emerged: each actor we surveyed is working to improve citizen rights, environmental and health standards, and monitoring of mining companies' legal obligations.
Mining activities lead to significant soil, air, and water pollution within communities. In artisanal mining, women and children are exposed to mercury and other hazardous substances to their health.
"In addition to complaints about discrimination and gender-based violence, we also hear complaints from women that also relate to dust and chemicals spilling into their fields."

– CSO representative
The Local Development Fund (FODEL), a funding mechanism that aims to promote the economic development of the mining communities, has little impact on women and other vulnerable groups. Women are seldom part of decision-making bodies or involved in local budget management committees, even when relating to potential sources of income that could benefit the entire community.
"Taking into account the needs of women in the LDPs is part of [efforts to raise awareness of] local elected officials. These LDPs are funded by [FODEL], whose funding priorities relate, among other things, to activities related to entrepreneurship among young people and women."

 – CSO representative
Currently, there is minimal data informing Guinea's mining sector actors' approach to gender – it is based on a limited understanding of women's needs and their conditions in mining communities. Although the WIM Guinea Pilot Index that DG and WIM Guinea developed is a prototype, it provides stakeholders with real data from the field.
Prepared with trustworthy evidence, CSOs can strengthen advocacy efforts and inform politicians' aspirations to maximize the positive impact of mining activities for communities directly impacted and for Guinea's population as a whole.
"We carry out awareness-raising activities within the communities and it sometimes happens that we tackle themes related to women such as questions on the safety of women and children in artisanal areas, the school dropout of children, the link between the scarcity of water resources and their impact on women."

– CSO representative
Initial Findings
The WIM Guinea assessment has highlighted preliminary findings that provide insights into potential future opportunities, including:
| | |
| --- | --- |
| Education: While most studies link mining regions' low education levels to children abandoning school to go into artisanal mining, DG's assessment revealed another cause: there is a lack of teachers in mining community schools, as salaries often do not meet their expectations, and teachers are not motivated to live in remote areas. | Women's Employment Rate: Women's low employment is often linked to low local capacity. However, our research team also learned that in some cases, women also refuse opportunities because of their marital status and/or their cultural context. |
| Lack of Statistics: CSOs do not have access to private companies' HR figures and are not informed of women's complaints – making it advocacy difficult. There is also a lack of available health data, as information on common diseases in mining communities is lacking, and building accountability is challenging. | Community-level Financial Access: Women have little to no formal access to credit. When they do get credit, they don't receive accompanying measures to build capacity for project management. At surface level, women's participation is encouraged, but they are often subject to rigid conditions that inhibits their success. |
This non-exhaustive list of initial findings confirms the need to further study the real causes of the low involvement of women and the persistent gaps between men and women in the Guinean mining sector.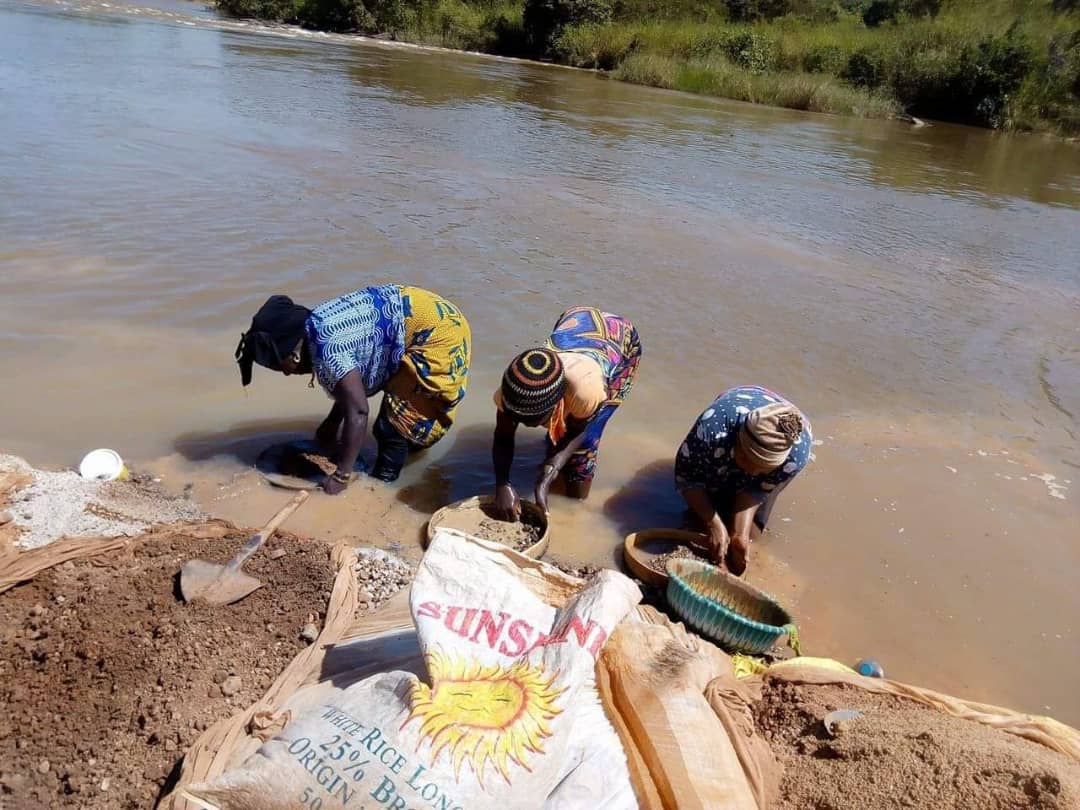 Figure 2: Women in Kerouane, one of the WIM Index's focus communities. Credit: WIM Guinea
The future of the WIM Index
The WIM Guinea Pilot Index is an advocacy tool that provides elements of response to the multiple questions from stakeholders including the ones specified in the Ford Foundation's Natural Resources and Climate Change (NRCC-I) program. It is important that the industry actors and political decision-makers are informed of the real concerns and needs of the communities, whether through CSOs or by the community members themselves. The difficulties faced by women, men, and young people in mining communities must be clearly expressed on the basis of evidence in order to trigger lasting action and change.
"Previously our involvement was minimal and [information only flowed] one way. The state was only sharing the info it wanted to. However, for some time, NGOs have participated in the drafting of regulatory texts and in the reviews of strategies and policies."

 – CSO representative
The Pilot Index proved its relevance as well as its capacity to present evidence useful to convince mining sector actors and improve accountability mechanisms in and beyond the financial flows of mining resources.
The WIM Guinea Pilot index – with expanded and tailored indicators to each country – could guide decision-makers, CSOs, and development partners across extractives policy, strategy, and action. With an expanded WIM Index, stakeholders could better implement programs that contribute to more equitable distribution of income from the extractives industry, and reduce harm to EI-affected communities. Further, stronger collaboration between national- and global-level actors would enable the community to pool resources, reduce fragmentation of effort, and maximize results for communities.
______________________
Comment l'indice WIM peut contribuer à minimiser les effets négatifs des activités extractives et améliorer les conditions de vie des communautés
L'Initiative pour la Transparence des Industries Extractives (ITIE) encourage la collecte de données désagrégées par sexe sur les impacts de l'extraction des ressources naturelles et la gouvernance afin d'améliorer la participation et le leadership des femmes pour une gestion équitable des ressources extractives. En 2019, dans le cadre de son engagement à intégrer les considérations de genre dans sa norme, l'ITIE a publié 7 propositions visant à accroître la participation des femmes dans la gouvernance du secteur extractif.
 L'impact de l'exploitation minière sur les femmes
Malgré les abondantes ressources naturelles de la Guinée, notamment la bauxite, l'or, le diamant et le fer, le pays peine à tirer pleinement profit de ses ressources minérales. L'adhésion de la Guinée à l'ITIE démontre sa volonté de favoriser le développement durable à travers une meilleure gouvernance du secteur minier. Bien que le gouvernement, les OSC et les partenaires de développement aient fait des efforts significatifs pour inclure plus de transparence dans la gestion des ressources minières, les communautés impactés par les activités extractives bénéficient très peu de leurs retombées positives. Les femmes, les jeunes et les autres groupes vulnérables sont les premières victimes des effets négatifs sur l'environnement, la santé et l'économie.
En janvier 2020, en partenariat avec WIM Guinée et OSIWA, Development Gateway (DG) a lancé l'Indice Pilote WIM Guinée qui vise à quantifier et à visualiser l'impact des activités minières sur les communautés – en particulier sur les femmes et les jeunes.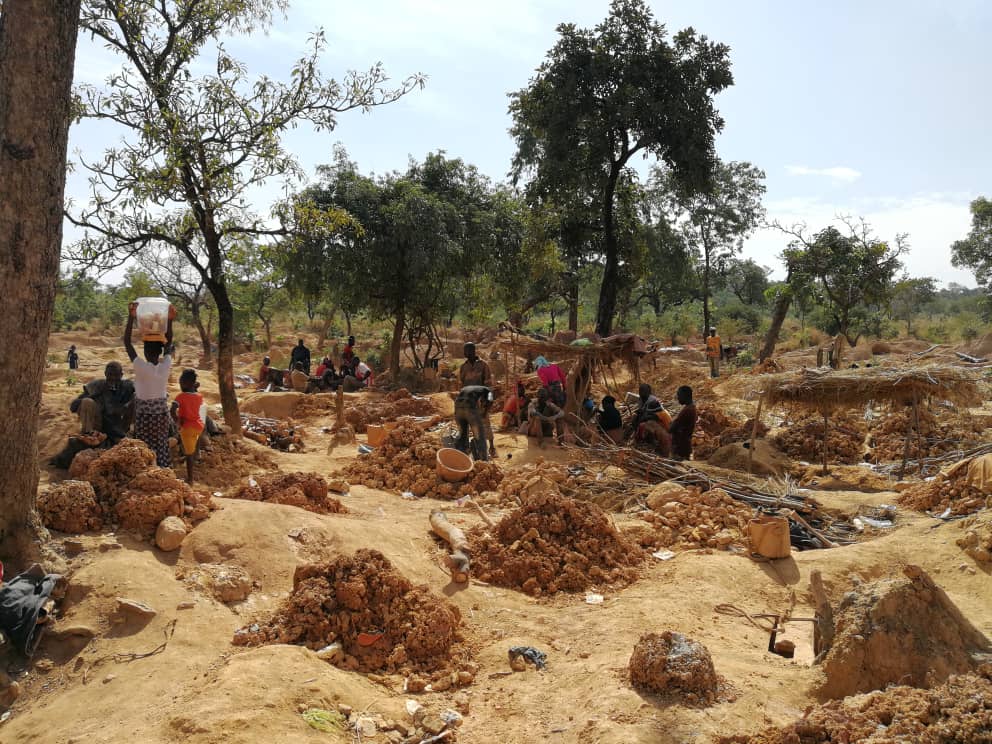 Image 1 : Suiguiri, une communauté qui s'adonne à l'exploitation artisanale d'or
Nos travaux de recherche
Avant le développement de l'indice pilote, Development Gateway a mené une enquête auprès des agences du gouvernement, des sociétés minières, des OSC et des communautés du secteur minier en Guinée. Une tendance s'est rapidement dégagée : chaque acteur s'efforce d'améliorer les droits, les normes environnementales et sanitaires, et de mieux contrôler l'application des obligations légales des compagnies minières.
Au niveau communautaire, les activités minières débouchent souvent sur un niveau important de pollution des sols, de l'air et de l'eau. Dans les mines artisanales, les femmes et les enfants sont exposés au mercure et à d'autres substances dangereuses pour leur santé.
"Outre les plaintes pour discrimination et violence sexiste, nous recevons également des plaintes de femmes qui concernent également la poussière et les produits chimiques déversés dans leurs champs."

– Représentant d'une OSC
Le Fonds de développement local (FODEL), un mécanisme de financement qui favorise le développement économique des communautés minières, a peu d'impact sur les femmes et les autres groupes vulnérables. Les femmes font rarement partie des organes de décision et des comités locaux de gestion budgétaire, même lorsque leurs propositions ou projets pourraient être une source potentielle de revenus qui pourraient profiter à l'ensemble de la communauté.
"La prise en compte des besoins des femmes dans les PDL fait partie des [efforts de sensibilisation des élus locaux], Ces PDL sont financés par le [FODEL], dont les priorités de financement concernent, entre autres, les activités liées à l'entreprenariat des jeunes et des femmes."

– Représentant d'une OSC
Il existe peu de données sur l'approche des acteurs du secteur minier guinéen en terme de genre – celle-ci est basée sur une compréhension limitée des besoins des femmes et de leurs conditions de vie dans les communautés minières. Bien que l'indice pilote WIM Guinée que Development Gateway et WIM Guinée ont développé soit un prototype, il permet aux parties prenantes d'avoir accès aux données réelles du terrain. Ces preuves fiables, les OSC peuvent ainsi renforcer les efforts de plaidoyer et informer les aspirations des politiques à maximiser l'impact positif des activités minières pour les communautés directement touchées et pour la population guinéenne dans son ensemble.
"Nous menons des actions de sensibilisation au sein des communautés et il arrive parfois que nous abordions des thèmes liés aux femmes tels que les questions de sécurité des femmes et des enfants dans les zones artisanales, la déscolarisation des enfants, le lien entre la rareté des ressources en eau et leur impact sur les femmes."

– Représentant d'une OSC
Résultats préliminaires
La mission d'évaluation de WIM Guinée a mis en évidence des résultats préliminaires qui donnent un aperçu des perspectives, notamment :
| | |
| --- | --- |
| Éducation " alors que la plupart des études relient le faible niveau d'éducation des régions minières aux enfants qui abandonnent les écoles pour l'exploitation minière artisanale, l'évaluation a révélé  une autre cause : le manque d'enseignants au sein des écoles des communautés minière. Ces derniers ont  des attentes  salariales irréalistes et ne sont pas motivés pour vivre  dans ces régions éloignées, | Le faible taux d'emploi des femmes dans les compagnies minières est souvent lié à la faible capacité féminine locale. Cependant, l'équipe de recherche a également appris que les femmes salariées refusent parfois des opportunités en raison de leur statut marital et/ou de leur contexte culturel. |
| Manque de statistiques : Les OSC n'ont pas accès aux données sur les ressources humaines des entreprises privées et ne sont pas informées en permanence des plaintes des femmes, ce qui rend difficile le plaidoyer en faveur de l'inclusion des femmes dans le secteur minier. Le manque de statistiques a également été remarqué dans le secteur de la santé, car aucune donnée n'est collectée ou disponible sur les maladies dans les communautés minières, ce qui rend difficile le suivi des actions de redevabilité des compagnies minières et du gouvernement. | Au  niveau  communautaire :  Les  femmes s'appuient principalement sur les  tontines et n'ont qu'un accès limité ou aux crédits formels. Lorsqu'elles ont accès aux crédit, elles ne bénéficient pas de mesure d'accompagnement visant à renforcer leurs capacités en matière de gestion de projets et d'utilisation des  fonds. Les  opportunités économiques encouragent  la participation des femmes mais sont souvent soumises à des conditions rigides qui interdisent leur  participation. |
Cette liste non exhaustive de premiers résultats confirme la nécessité d'approfondir les causes réelles de la faible participation des femmes et les écarts persistants entre hommes et femmes dans le secteur minier Guinéen.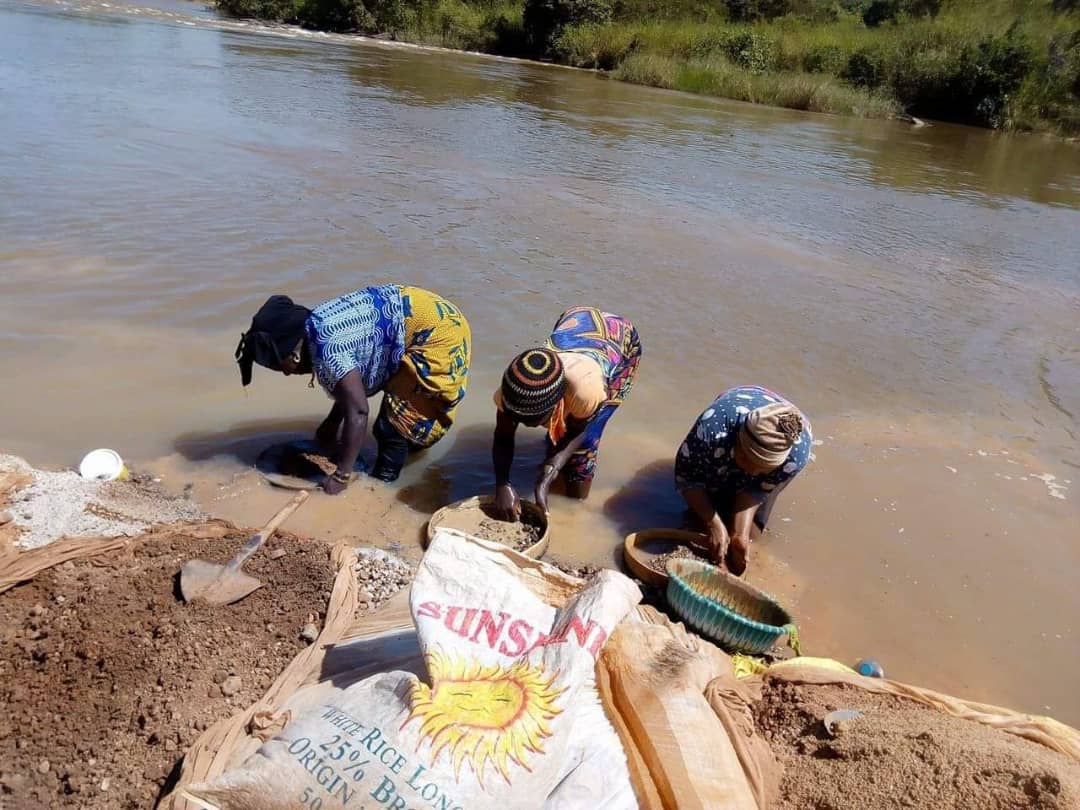 Figure 2 : Les femmes à Kerouane, une des communautés cibles de l'indice WIM. Crédit : WIM Guinée
Le future de l'Indice Women in Mining
L'indice pilote WIM Guinée est un outil de plaidoyer qui fournit des éléments de réponse aux multiples questions des parties prenantes,  y compris celles spécifiées dans le Programme Ressources naturelles et changement climatique (NRCC-I) de la Fondation Ford. Il est important que les acteurs de l'industrie et les décideurs politiques soient informés des préoccupations et des besoins réels des communautés, que ce soit par l'intermédiaire des OSC ou par les communauté elles-mêmes. Les difficultés rencontrées par les femmes, les hommes et les jeunes dans les communautés minières doivent être clairement exprimées sur la base de preuves afin de déclencher une action et un changement durables.
Auparavant, notre participation était minime et [l'information ne circulait] que dans un sens. L'État ne partageait que les informations qu'il souhaitait. Cependant, depuis un certain temps, les ONG participent à la rédaction des textes réglementaires et à la révision des stratégies et des politiques.

– Représentant d'une OSC
L'Indice pilote a prouvé sa pertinence ainsi que sa capacité à présenter des éléments utiles pour convaincre les acteurs du secteur minier et améliorer ainsi les mécanismes de redevabilité dans et au-delà des flux financiers des ressources minières.
L'indice WIM Guinée Pilote – avec des indicateurs élargis et adaptés à chaque pays – pourrait guider les décideurs, les OSC et les partenaires au développement dans les politiques, les stratégies et les actions relatives aux industries extractives. Les parties prenantes pourraient définir des programmes qui contribuent à une distribution plus équitable des revenus de l'extraction et à réduire les dommages causés aux communautés touchées par les activités extrcatives. En outre, une collaboration plus étroite entre les acteurs nationaux et internationaux permettrait de mutualiser les ressources, de réduire la fragmentation des efforts et de maximiser les résultats et l'impact pour les communautés.
Related from our library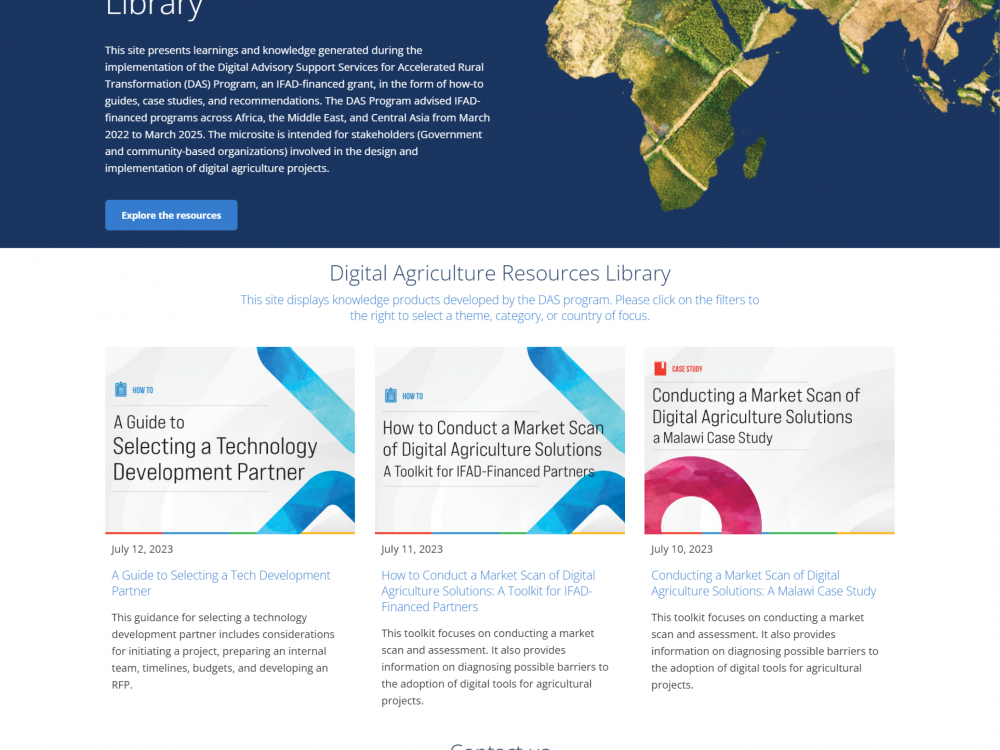 DG is pleased to announce the launch of our Digital Agriculture Knowledge Management Library, which is a digital repository of resources detailing digital agriculture best practices. These resources were created as part of our DAS program in order to support individuals and groups across Africa, the Middle East, and Central Asia as they advance local and regional agricultural systems through the implementation of digital tools and technologies.
September 12, 2023
Agriculture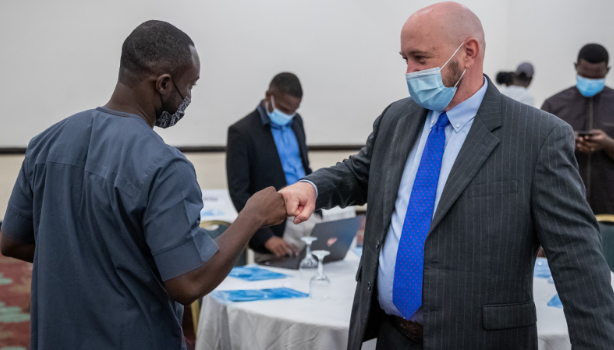 In this blog, DGers Ousmane Koné and Andrea Ulrich explore DG's six step "recipe" for effective data use.
July 25, 2023
Agriculture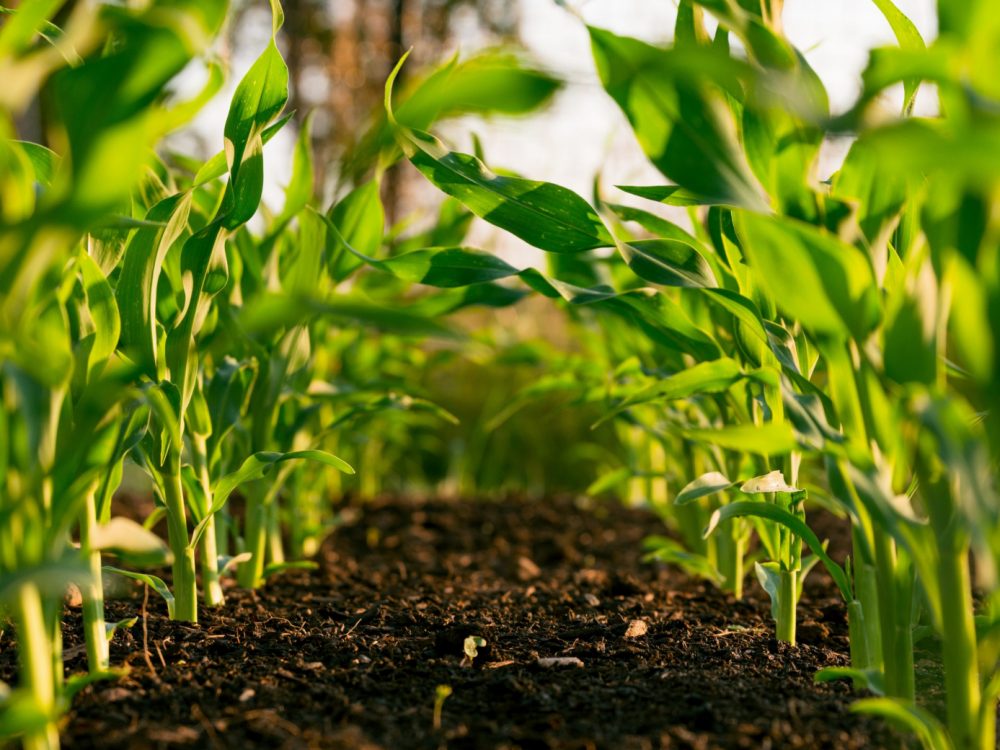 As farmers become more reliant on AgTech, they may find that the AgTech providers controlling these technologies (i.e., companies, nonprofits, and governments) are more integrated than ever before, resulting in a few organizations having unprecedented access to and control of farmers' data. This dynamic results in positive and negative outcomes for farmers. Therefore, farmers face the paradox of using AgTech and adding value to their work, communities, and food systems while giving large amounts of data to AgTech companies that have, at best, limited plans for protecting farmers' data. In this blog, we identified recommendations and next steps for AgTech providers on how to ensure that their technology benefits smallholder farmers.
June 14, 2023
Agriculture