Visualizing Insights on Fertilizer for African Agriculture
Sub-Saharan Africa (SSA) has the lowest fertilizer usage in the world – insufficient to replace soil nutrients lost every year to crop production. To maintain agricultural productivity and sustain farmers, both government and the private sector in Africa need to better collect, analyze, and use relevant data to encourage fertilizer use. Through the VIFAA Program, we are working with partners on dashboards and tools to improve, manage, and visualize fertilizer data in Africa.
2017 - Present
Agriculture
Sub-Saharan Africa's population has grown by 11 million people a year for the past 60 years – for a total of about 670 million people. Mortality rates have declined, fertility rates have risen, but what does a shifting demographic dividend mean for food security?
This four-year program led by DG in partnership with Wallace & Associates, International Fertilizer Development Center (IFDC), and Results for Development, with support from the Bill & Melinda Gates Foundation, builds on the 2017 Fertilizer Dashboard Scoping Study.
"Vifaa" means "tool" in Swahili, but this program will go beyond delivering dashboards – it will also strengthen data supply and support improved policies and investments to increase fertilizer affordability, availability, and quality.
Background
In 2017, DG and our partners conducted a Scoping Study on Dashboard Development for Fertilizer Systems. Through this three-month study, we spoke with more than 100 agricultural stakeholders across Ghana, Nigeria, Cote d'Ivoire, Ethiopia, Kenya, and Tanzania. The goal was to inform the development of a fertilizer dashboard for SSA, which would provide insight on sector performance for decision-makers. All stakeholders will increasingly require reliable, high-quality fertilizer data to inform their planning and strategy, but data use is currently limited by both insufficient supply and understanding of the needs and priorities of key decision-makers.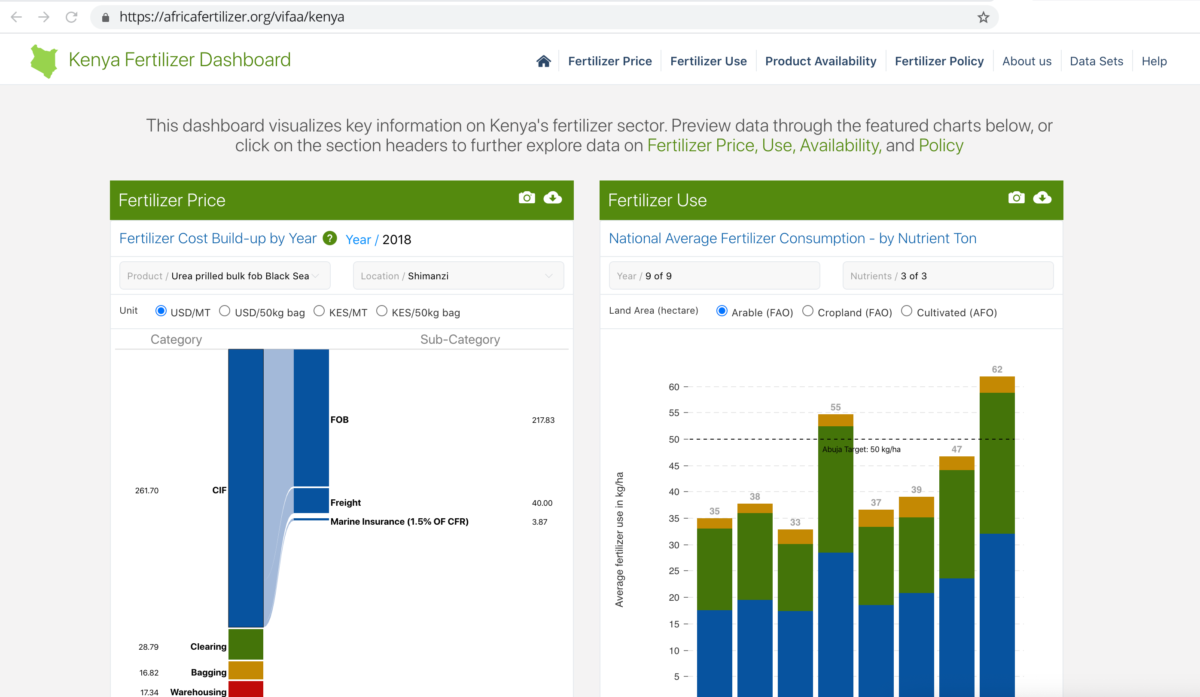 Increasing the Use of Fertilizer Data
VIFAA was designed to holistically address the supply, demand, and use of fertilizer data at both country and regional levels. Currently, our country dashboards are focused in Kenya, Nigeria, and Ghana. These countries were selected in close consultation with country and regional level stakeholders and for the high availability of fertilizer data.
Working closely with our partners, DG is co-designing tools that meet the needs of public and private sector stakeholders in our focus countries as well as in Africa regionally. DG is also working with Quantitative Engineering Design to close crucial gaps in fertilizer data supply.
In addressing the country context of fertilizer decision-making and in supporting strengthened data supply, VIFAA is co-designing dashboards to visualize fertilizer data with and for the fertilizer stakeholders in our focus countries.
In addition, VIFAA's Data Innovation fund is making investments to increase the data supply that provides the intelligence needed to support decisions prioritized by key public and private sector stakeholders, which can improve country-level fertilizer use and performance on the AU Agriculture Transformation Scorecard indicator.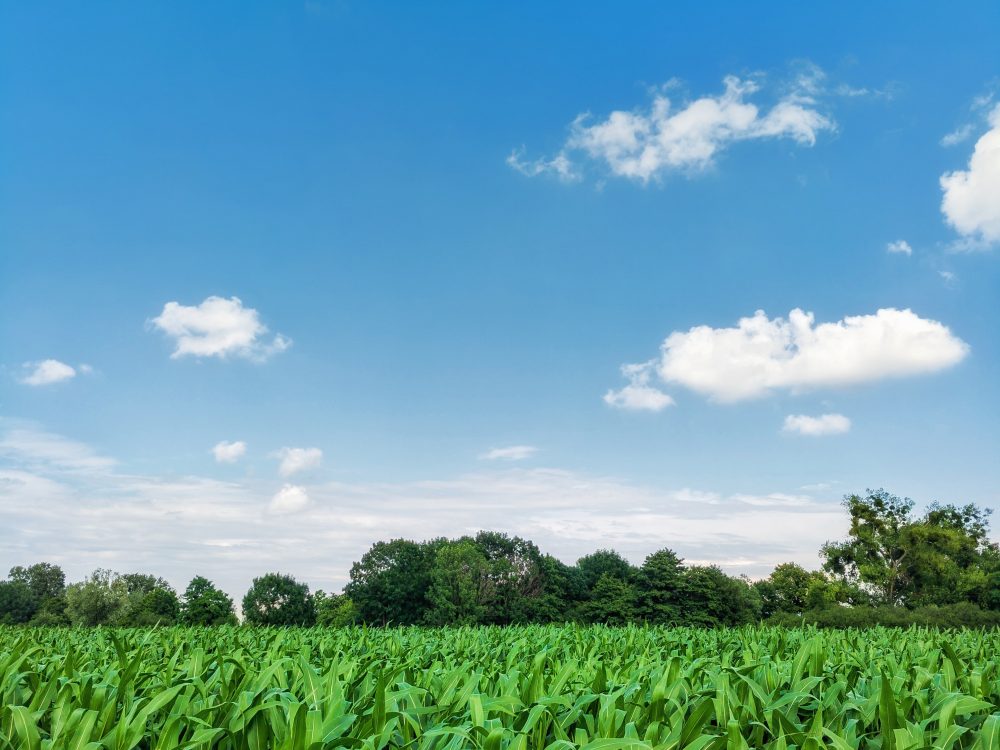 In their second blog exploring Nigeria's changing fertilizer market, Vinisha Bhatia-Murdach and Scott Wallace dive deep into the details of the NPK fertilizer market and explore how Nigeria became a leader in this space. They also discuss why the VIFAA Nigeria dashboard is an important part of ensuring access to information at each point in fertilizer supply chain.
October 4, 2022
Agriculture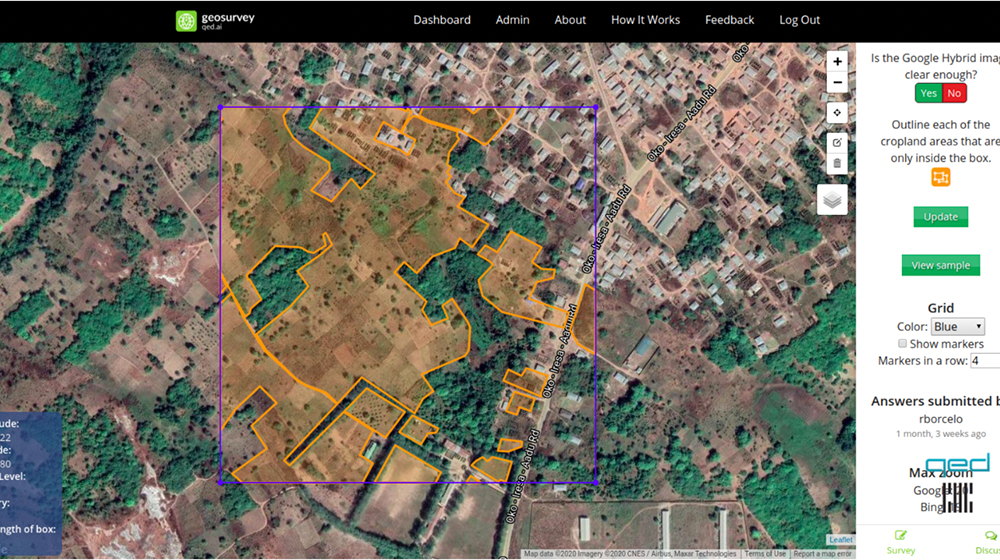 Our Visualizing Insights for Fertilizer in African Agriculture (VIFAA) Program launched an Innovation Fund to address data shortages relating to total crop production. Building on its track record of mapping land cover, Quantitative Engineering Design (QED) was selected to tackle the challenge of mapping Nigeria's croplands. Through the Innovation Fund, DG and partners will use the resulting data and maps to answer two questions: (a) what is the total cropland under production in Nigeria and (b) what is the cropland under production by crop type.
September 14, 2022
Agriculture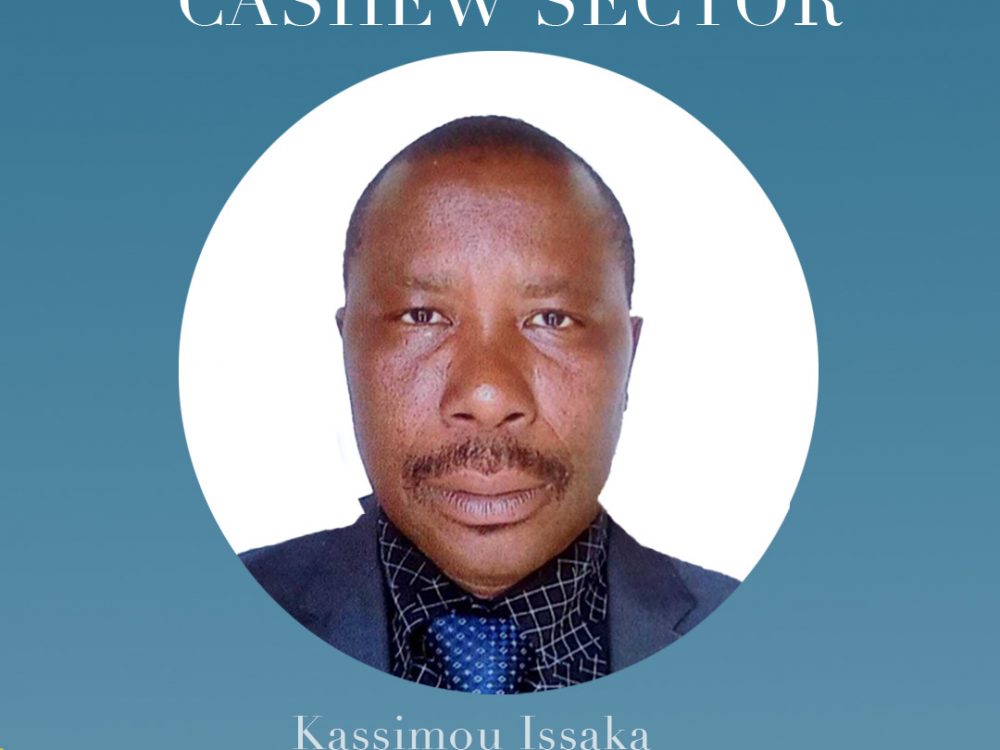 Kassimou Issaka, agroéconomiste et directeur général de l'Agence territoriale de développement agricole (ATDA Pôles), donne un aperçu du travail de l'ATDA et explique comment la plateforme Cashew-IN développée par DG et CNFA soutiendra son travail.
September 12, 2022
Agriculture