Visualizing Insights on Fertilizer for African Agriculture
Sub-Saharan Africa (SSA) has the lowest fertilizer usage in the world – insufficient to replace soil nutrients lost every year to crop production. To maintain agricultural productivity and sustain farmers, both the government and the private sector in Africa need to better collect, analyze, and use relevant data to encourage fertilizer use. Through the VIFAA Program, we are working with partners on dashboards and tools to improve, manage, and visualize fertilizer data in Africa. VIFAA is a six-year program led by DG in partnership with the International Fertilizer Development Center (IFDC), Wallace & Associates, and with support from the Bill & Melinda Gates Foundation.
"Vifaa" means "tool" in Swahili, but this program will go beyond delivering dashboards – it will also strengthen data supply and support improved policies and investments to increase fertilizer affordability, availability, and quality.
2017 - Present
Agriculture
In 2017, DG conducted a Scoping Study on Dashboard Development for Fertilizer Systems in partnership with Wallace & Associates, Results for Development, and TechnoServe. Through this three-month study, we spoke with more than 100 agricultural stakeholders across Ghana, Nigeria, Côte d'Ivoire, Ethiopia, Kenya, and Tanzania. The goal was to inform the development of a fertilizer dashboard for SSA, which would provide insight on sector performance for decision-makers. All stakeholders will increasingly require reliable, high-quality fertilizer data to inform their planning and strategy, but data use is currently limited by both insufficient supply and understanding of the needs and priorities of key decision-makers. Visualizing Insights on Fertilizer for African Agriculture (VIFAA) is a six year program (2018-2024) designed to provide vital fertilizer data and information to governments, civil society organizations, and private sector players across SSA.
Deeper Dive: Increasing the Use of Fertilizer Data
VIFAA was designed to holistically address the supply, demand, and use of fertilizer data at both country and regional levels. DG initially designed dashboards for Kenya, Nigeria, and Ghana's  fertilizer markets and have since expanded to Senegal, Zambia, Malawi, Mozambique, and Ethiopia. AfricaFertilizer.org supplies trade, production, consumption, and price data for 13 fertilizer products across 9+ countries, along with cross-country comparison features and downloadable data sets. The website also has an interactive map showing fertilizer plants across the region. After the shocks to the fertilizer market from the onset of COVID-19 in 2020 and the Russian invasion of Ukraine in early 2022, DG created Africa Fertilizer Watch, a monitoring tool with market risk information, affordability and availability of fertilizer, and distribution channels.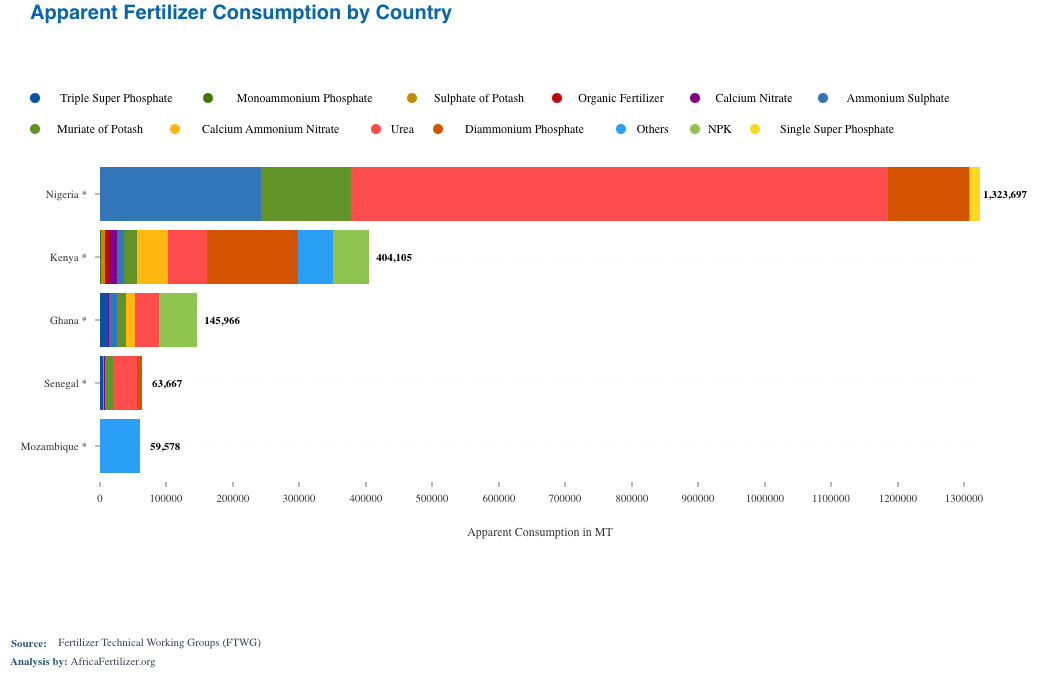 In addition, VIFAA's Data Innovation Fund is making investments to increase the data supply that provides the intelligence needed to support decisions prioritized by key public and private sector stakeholders. These data investments have been done in collaboration with Quantitative Engineering Design (QED.ai) to map croplands in Nigeria and Ghana as well as support the upscaling of fertilizer retail price collection methodology in Kenya. The data innovation investment project has the potential to improve country-level fertilizer use and performance on the AU Agriculture Transformation Scorecard indicator.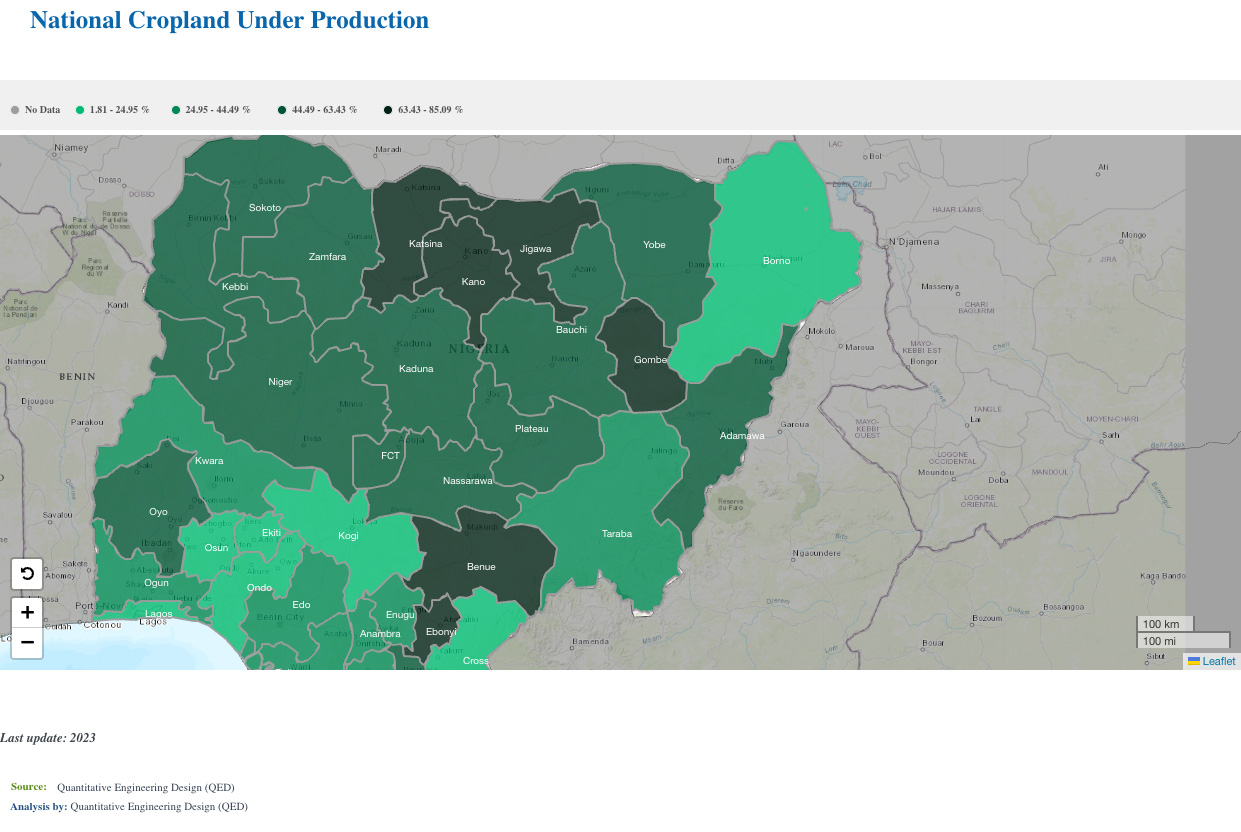 Impact
Since the launch of AfricaFertilizer.org in October 2022, thousands of new users access the website each month. The website was co-designed and data validated with input from more than 300 stakeholders in order to carefully serve the needs of those working in the fertilizer value chain. The program has collected more than 50 use cases showing how private and public sector decision-makers use our fertilizer data for pricing fertilizer, business decisions, and public policy. VIFAA will eventually be fully owned by our implementing partner, AfricaFertilizer. DG will continue to lead the technical implementation of the website until November 2024. 
DG is pleased to be of assistance to AfricaFertilizer in their efforts to standardize their data collection and validation procedures. Our primary goal is to provide the in-country team with the necessary tools and knowledge to ensure the success of their engagement strategy. This will involve offering guidance on business development, providing user training, collecting impact stories, and delivering expertise in data collection. Furthermore, we will provide training to the AfricaFertilizer team on handling technical components such as configuring system backlogs, uploading data, and managing WordPress edits. Our aim is to establish www.africafertilizer.org as the leading fertilizer data platform on the continent and to support its expansion throughout Africa.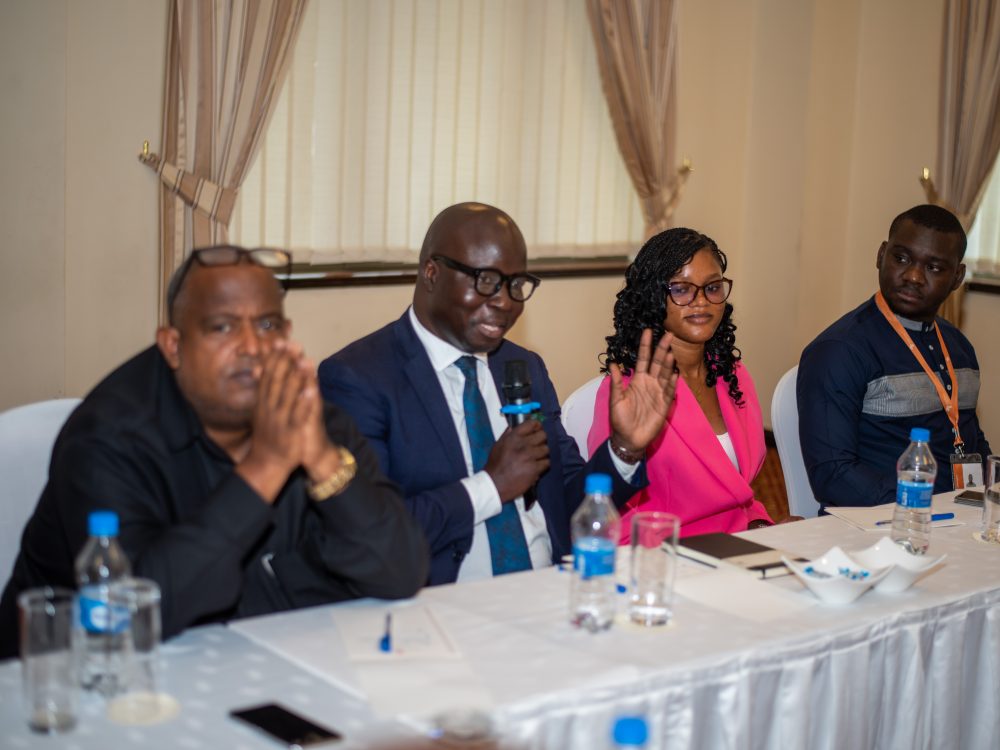 Development Gateway: An IREX Venture (DG) hosted a discussion titled "Transforming Food Systems: The Power of Interoperability and Partnerships" at both Africa Food Systems Forum (AGRF) 2023 and the recently concluded ICT4Ag conference. Discussions from these critical events revolved around key themes crucial to DG's ongoing work, including connecting people, institutions, partners, and systems when we think about technology working at scale to transform agriculture. In this blog, we explore three key takeaways from these conversations.
November 16, 2023
Agriculture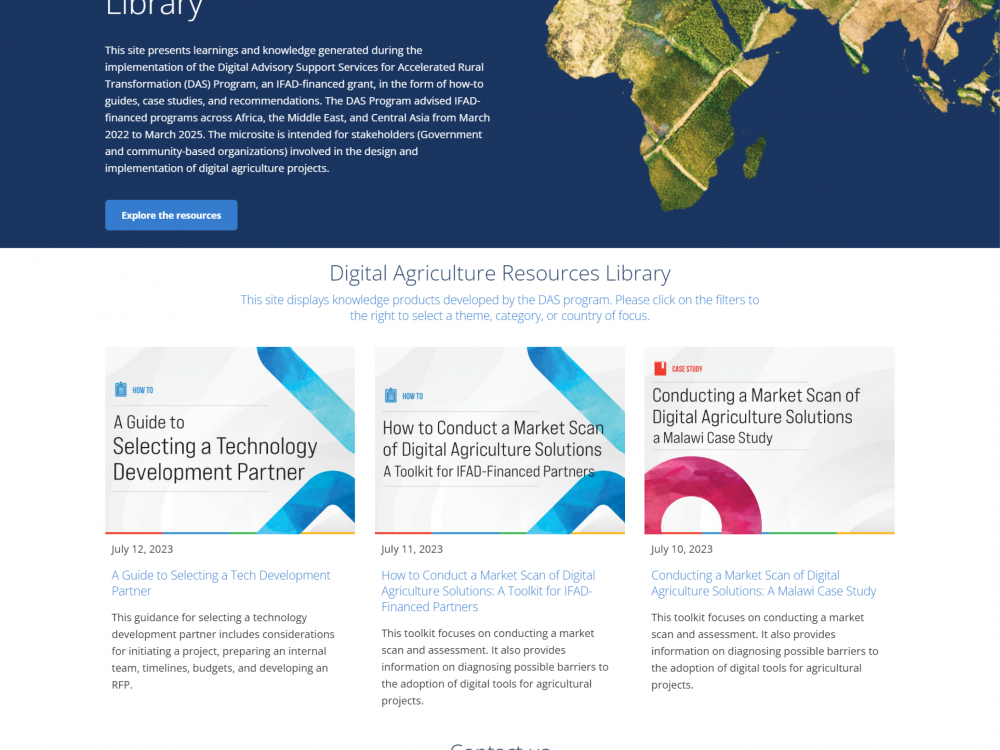 DG is pleased to announce the launch of our Digital Agriculture Knowledge Management Library, which is a digital repository of resources detailing digital agriculture best practices. These resources were created as part of our DAS program in order to support individuals and groups across Africa, the Middle East, and Central Asia as they advance local and regional agricultural systems through the implementation of digital tools and technologies.
September 12, 2023
Agriculture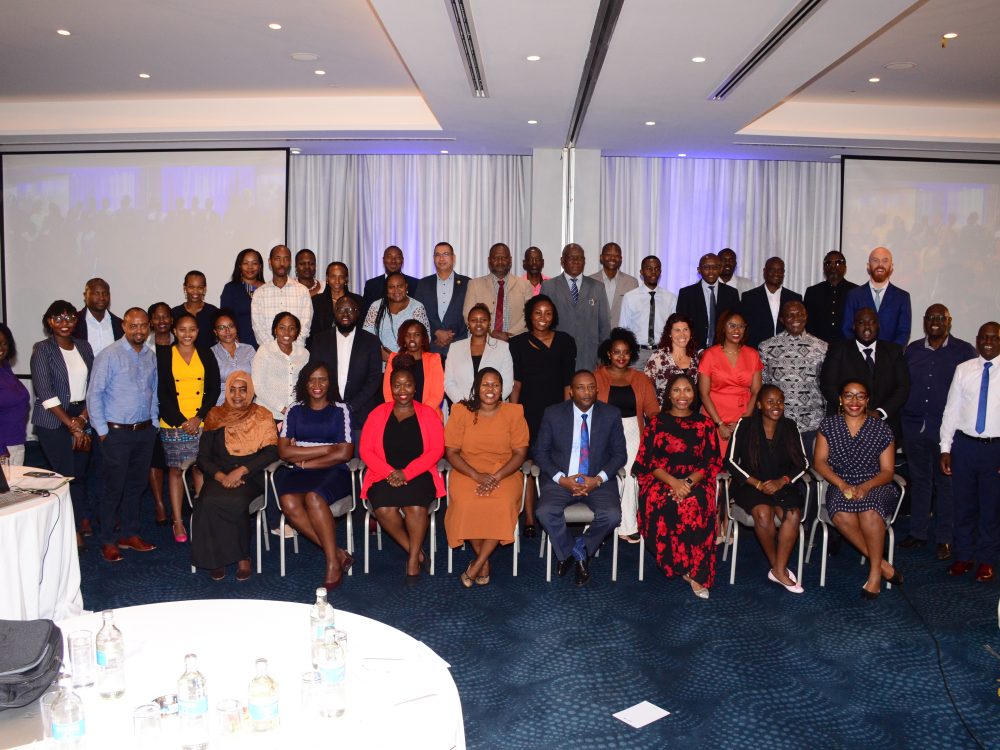 With the aim of improving the efficiency of agriculture data use, Development Gateway: An IREX Venture (DG), Jengalab, and TechChange—with a grant from the International Fund for Agricultural Development (IFAD)—recently held a learning event, titled "Digital Agriculture: Building the Agricultural Systems of Tomorrow," in Nairobi, Kenya. Participants identified two key recommendations for advancing digital agriculture in order to increase food security.
August 29, 2023
Agriculture