Visualizing Insights on Fertilizer for African Agriculture
Sub-Saharan Africa (SSA) has the lowest fertilizer usage in the world – insufficient to replace soil nutrients lost every year to crop production. To maintain agricultural productivity and sustain farmers, both government and the private sector in Africa need to better collect, analyze, and use relevant data to encourage fertilizer use. Through the VIFAA Program, we are working with partners on dashboards and tools to improve, manage, and visualize fertilizer data in Africa.
2017 - Present
Agriculture
Sub-Saharan Africa's population has grown by 11 million people a year for the past 60 years – for a total of about 670 million people. Mortality rates have declined, fertility rates have risen, but what does a shifting demographic dividend mean for food security?
This four-year program led by DG in partnership with Wallace & Associates, International Fertilizer Development Center (IFDC), and Results for Development, with support from the Bill & Melinda Gates Foundation, builds on the 2017 Fertilizer Dashboard Scoping Study.
"Vifaa" means "tool" in Swahili, but this program will go beyond delivering dashboards – it will also strengthen data supply and support improved policies and investments to increase fertilizer affordability, availability, and quality.
Background
In 2017, DG and our partners conducted a Scoping Study on Dashboard Development for Fertilizer Systems. Through this three-month study, we spoke with more than 100 agricultural stakeholders across Ghana, Nigeria, Cote d'Ivoire, Ethiopia, Kenya, and Tanzania. The goal was to inform the development of a fertilizer dashboard for SSA, which would provide insight on sector performance for decision-makers. All stakeholders will increasingly require reliable, high-quality fertilizer data to inform their planning and strategy, but data use is currently limited by both insufficient supply and understanding of the needs and priorities of key decision-makers.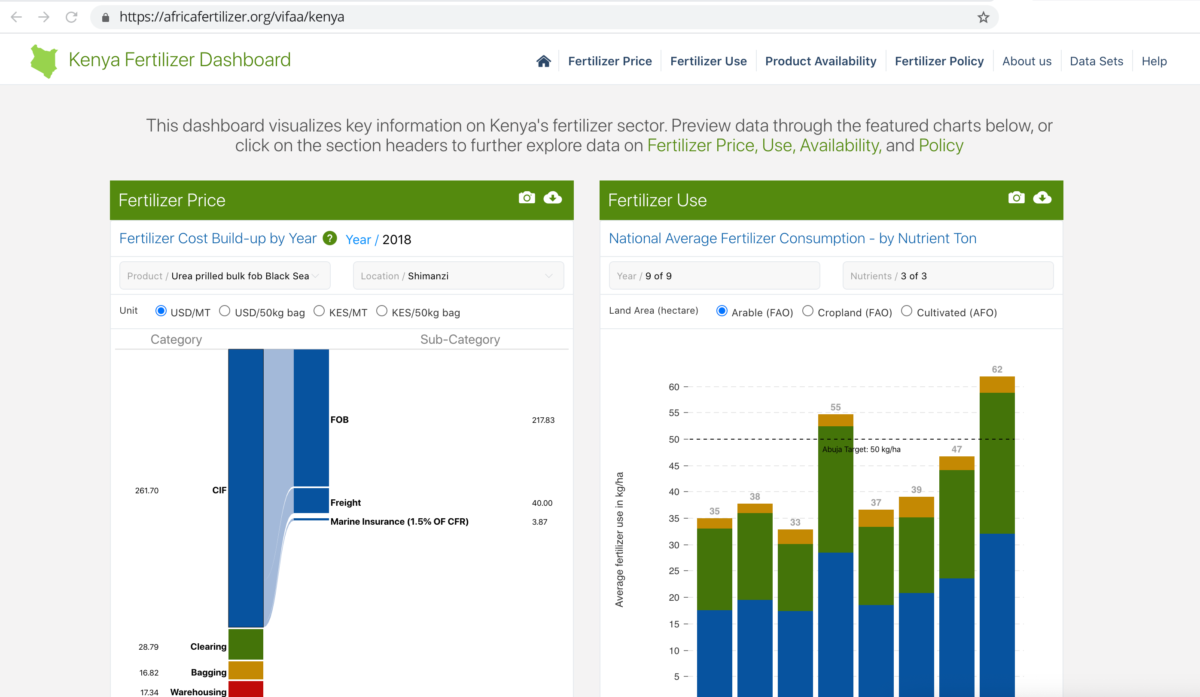 Increasing the Use of Fertilizer Data
VIFAA was designed to holistically address the supply, demand, and use of fertilizer data at both country and regional levels. Currently, our country dashboards are focused in Kenya, Nigeria, and Ghana. These countries were selected in close consultation with country and regional level stakeholders and for the high availability of fertilizer data.
Working closely with our partners, DG is co-designing tools that meet the needs of public and private sector stakeholders in our focus countries as well as in Africa regionally. DG is also working with Quantitative Engineering Design to close crucial gaps in fertilizer data supply.
In addressing the country context of fertilizer decision-making and in supporting strengthened data supply, VIFAA is co-designing dashboards to visualize fertilizer data with and for the fertilizer stakeholders in our focus countries.
In addition, VIFAA's Data Innovation fund is making investments to increase the data supply that provides the intelligence needed to support decisions prioritized by key public and private sector stakeholders, which can improve country-level fertilizer use and performance on the AU Agriculture Transformation Scorecard indicator.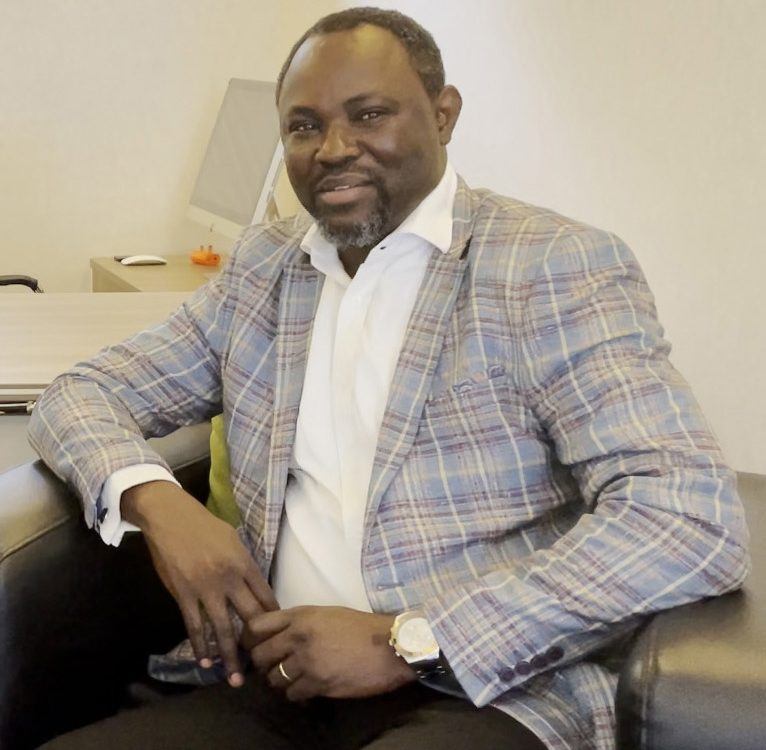 Dr. Folarin Okelola from the National Agricultural Seeds Council (NASC) recently sat down with DGer Aminata Camara Badji to discuss the TASAI Dashboard, which was created in partnership with The African Seed Access Index (TASAI) and will help stakeholders assess seed quality, availability, accessibility, and price in 17 countries in Africa.
January 19, 2023
Agriculture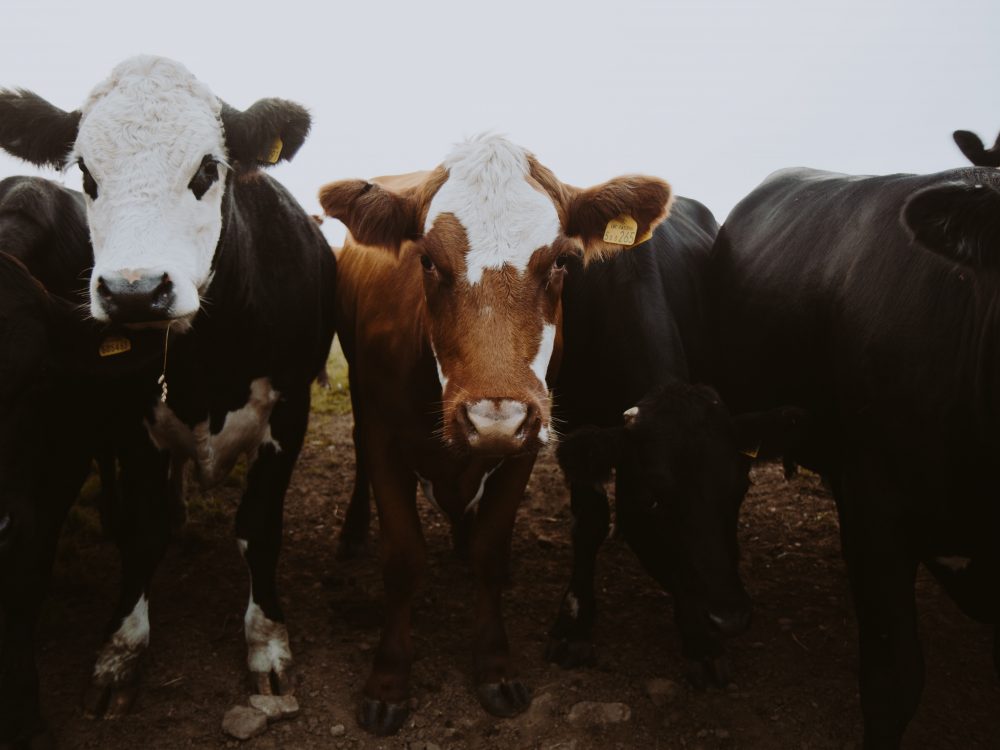 Development Gateway: an IREX Venture (DG)—with funding from The Bill & Melinda Gates Foundation (BMGF) and in partnership with Ethiopia's Ministry of Agriculture (MoA)—is pleased to announce a new program, a Livestock Information Vision for Ethiopia (aLIVE). This four-year, $5 million program will empower Ethiopia's stakeholders in the livestock sector to make data-informed decisions by providing relevant, accurate, timely, and digital livestock data and analytics. Ultimately, the aLIVE program will support Ethiopia in meeting national food demands as well as achieving food security while building a robust, more independent economy.
December 2, 2022
Agriculture
November 29, 2022
Agriculture