Photo Credit: Nesit Abedje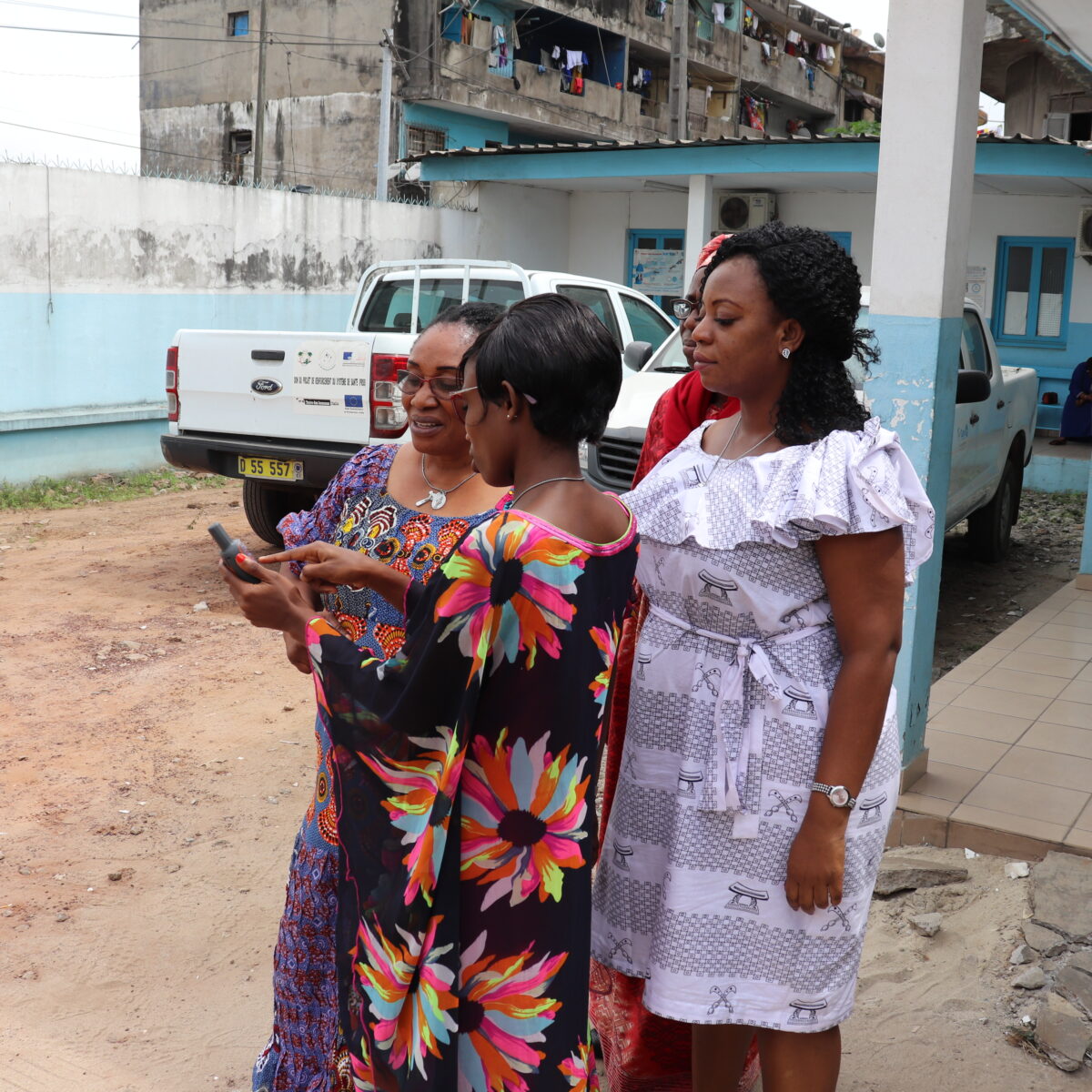 Surfacing Valuable Information
How do policymakers, local leaders, or community members make decisions when data that supports public health is unreliable, difficult to use, or does not exist? When resources are scarce or data is not actionable, making decisions for public health is challenging.
Supporting Public Health
We work with communities and policymakers to identify gaps, encourage greater data use, and train healthcare workers and decision-makers. Through visual tools, data landscaping, and guidance on data use, DG helps communities see how and where investments in data, tools, or interventions can support public health.
Focusing on Outcomes
Our partnerships in health programming help to highlight patterns and gaps to identify underlying factors that are important to improved health outcomes.
Data for Health Systems
Many community health systems are under-resourced, with overworked clinic staff that rely on health officials to allocate limited funding to vulnerable populations. We work with partners to implement cost-effective, sustainable systems that can assist with workload, support useful data reporting, and surface patterns to strengthen healthcare delivery.
Informing Policymakers
When data is unavailable or unreliable, policymakers are less able to make informed decisions in the best interest of the public. We work to fill the data gaps by building systems that present data for easy analysis and resource allocation.
Building Data Visualizations
Built through a collaborative process, DG's health data visualization tools often focus on the most vulnerable — women and children, adolescents, and newborns — to help advocates, policymakers, and community members better understand and show others where interventions and investments could make a difference.
Photo Credit: Paige Kirby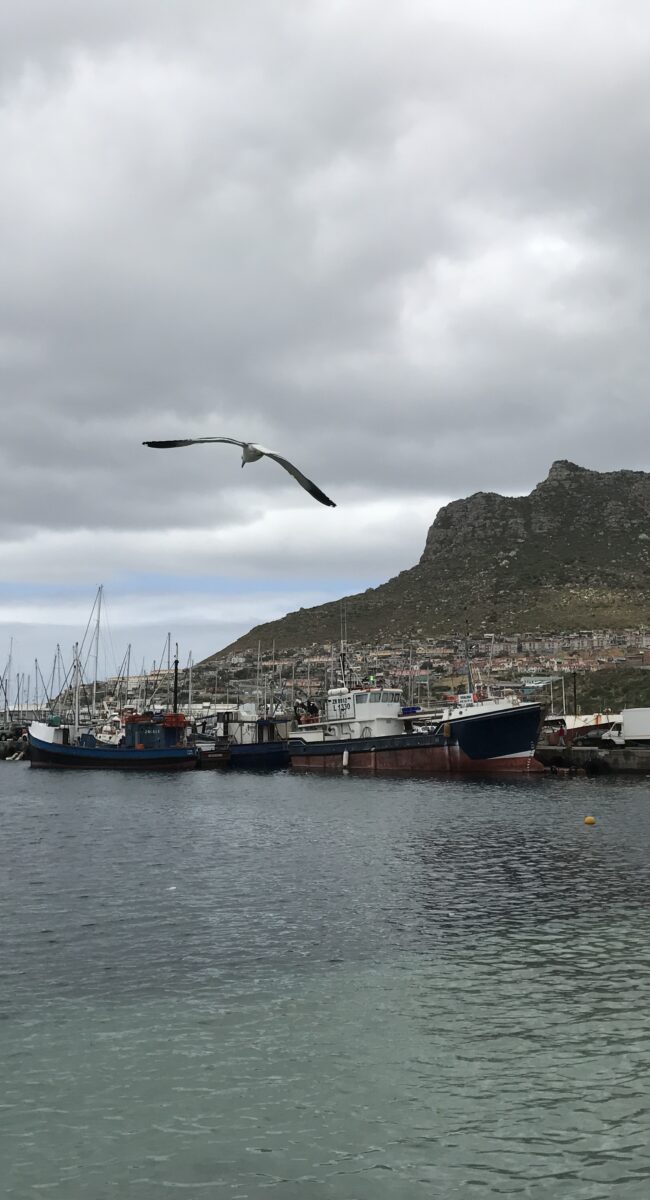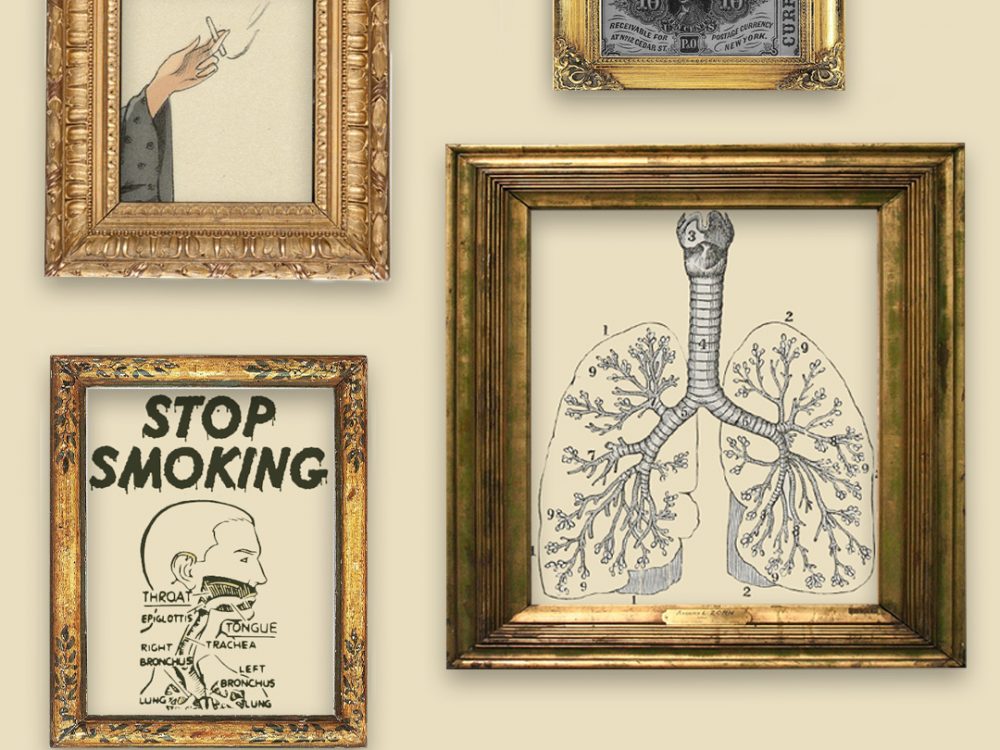 Development Gateway: An IREX Venture (DG)—with support from The Bill & Melinda Gates Foundation (BMGF)—is pleased to announce a new program, Data on Youth and Tobacco in Africa (DaYTA). This three-year, $4 million program will advance tobacco control efforts in sub-Saharan Africa (SSA) by addressing data gaps related to tobacco use among 10- to 17-year-olds in Kenya, Nigeria, and the Democratic Republic of the Congo. Overall, the DaYTA program will empower stakeholders to make timely, data-driven decisions by using evidence to inform policy and, in turn, create a healthier populace in SSA.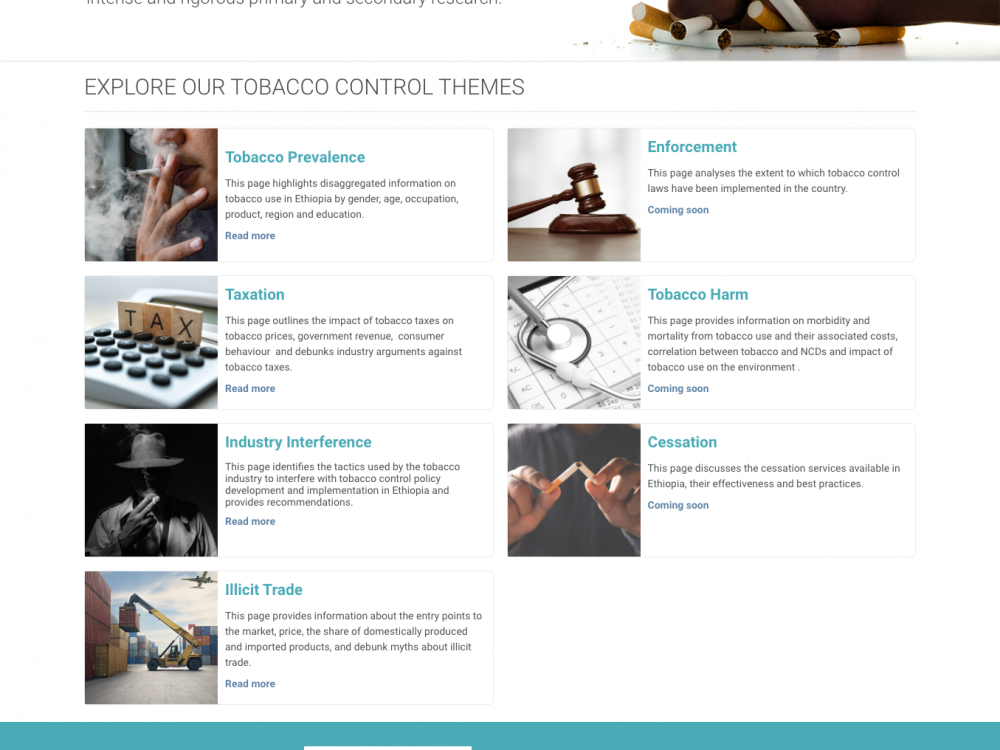 የኢትዮጵያ ምግብና መድኃኒት ባለስልጣት መረጃን መሰረት ያደረገ ውሳኔን ለማጠናከር ከዴቨሎፕመንት ጌትዌይ (Development Gateway: an IREX Venture) ጋር በመተባበብር የኢትዮጵያን የትንባሆ ቁጥጥር ድረ ገጽን- (ethiopia.tobaccontroldata.org) እ.አ.አ ከ2021 ጀምሮ ሲያዘጋጅ ቆይቷል፡፡ ድረ ገጹ በአዲስ አበባ ኢትዮጵያ የካቲት 21 ቀን 2015 ዓ.ም የሚመረቅ ሲሆን ሕግ አውጪዎችና ወሳኔ ሰጪ አካላት ትንባሆ ቁጥጥርን በሚመለከት የሚያስፈልጓቸውን መረጃዎች በአመቺ ሁኔታ ተደራሽ ለማድረግ የተዘጋጀ ነው፡፡ የኢትዮጵያው ድረ-ገጽ ዴቨሎፕመንት ጌትዌይ ከኬፕ ታውን ዩኒቨርሲቲ የኢኮኖሚክስ ጥናት ክፍል (Research Unit on the Economics of Excisable Products (REEP)) ጋር በመተባበር ከሚያዘጋጃቸው አገር-ተኮር ከሆኑ ድረ ገጾች መካከል አንዱ ነው፡፡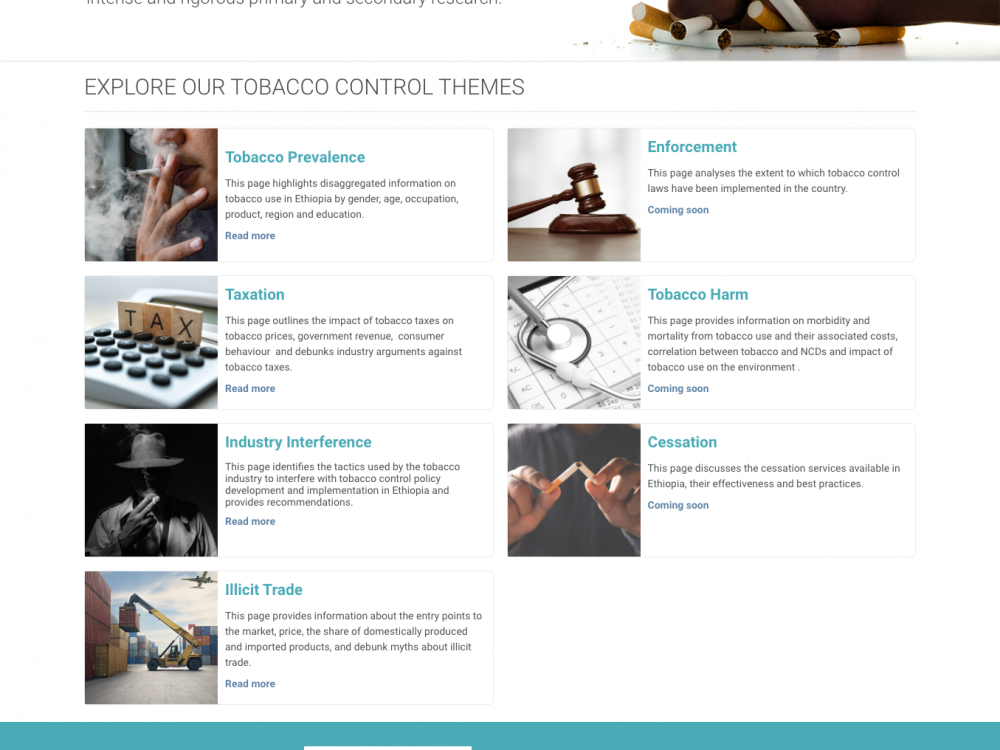 In response to the impending threat of tobacco use in Ethiopia and the various dangers that accompany it, the Tobacco Control Data Initiative website created a "one-stop shop" to access the relevant data that Ethiopia's policymakers need to advance tobacco control legislation.