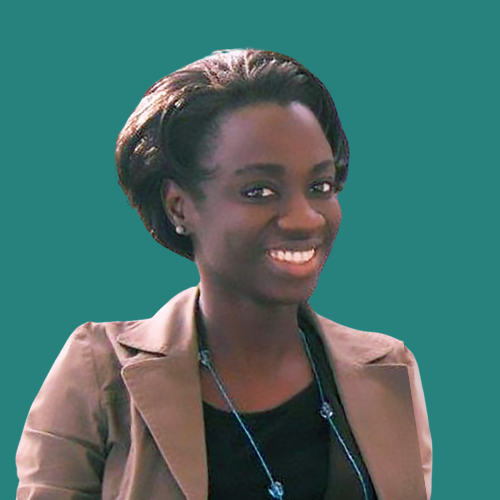 Aminata Camara
Regional Program Lead (Consultant)
Senegal
Aminata is DG's Regional Program Lead based in Senegal. She is responsible for leading projects for regional and multi-country programs in West Africa, managing a portfolio of client relationships, and overseeing progress on specified project/technical implementations. Her work includes implementations of data management, visualization, and dissemination tools, carrying out related data management and analysis services, completing technical training, and conducting applied research on how data and technology could be used to influence national policies and strategies, and identifying and developing new business opportunities. Working on several projects and programs throughout West Africa including as West Africa Regional Coordinator and Nigeria Project Manager for the Tobacco Control Data Initiative, she has relevant expertise in a wide range of topics such as health, non-formal education, gender equality, international business development, entrepreneurship, and women's economic empowerment.
Aminata has 14 years of experience and has worked in the past with Tostan International, UN Women, and the Economic Department of the French Embassy. She holds a Master's Degree in Business Administration from Institut Supérieur de Management, with a specialization in Political Sciences, International Relations and Geostrategy; and a Bachelor's Degree in Business Administration from Institut Africain de Management.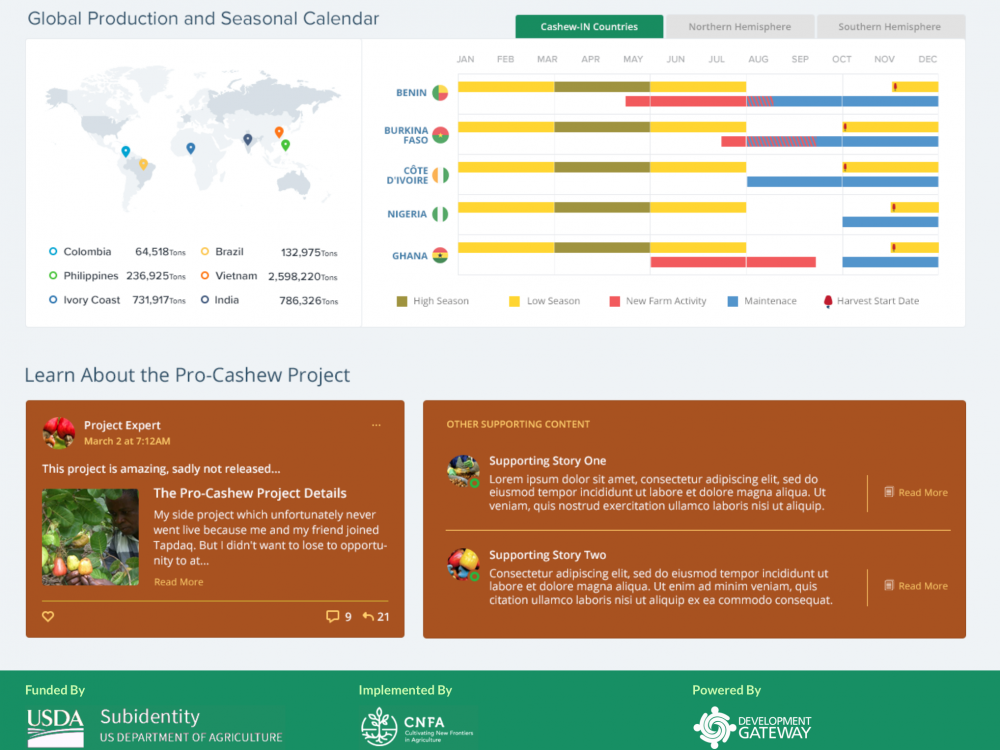 Des données exhaustives et fiables peuvent contribuer à accroître les profits, à réduire les pertes ainsi qu'à améliorer la compétitivité des agriculteurs, des producteurs, des transformateurs et des autres acteurs du secteur de la noix de cajou. Development Gateway (DG) s'est associé à Cultivating New Frontiers in Agriculture (CNFA) dans le cadre du projet PRO-Cashew de l'USDA pour l'Afrique de l'Ouest pour développer Cashew-IN, une plateforme de collecte et d'analyse de données.
December 16, 2021
Agriculture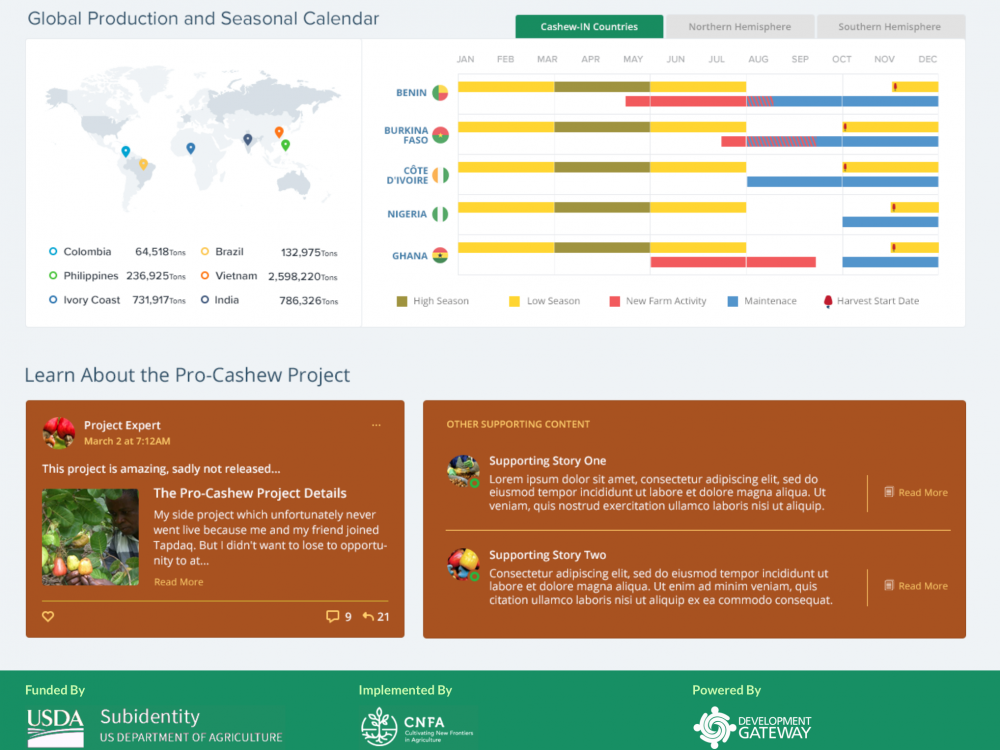 For cashew farmers, producers, processors, and others in the West African cashew sector to increase profits, reduce loss, and improve global competitiveness, comprehensive and reliable data is required. Development Gateway has partnered with Cultivating New Frontiers in Agriculture (CNFA) under the USDA West Africa PRO-Cashew project to develop the Cashew-IN data collection and analysis platform.
December 16, 2021
Agriculture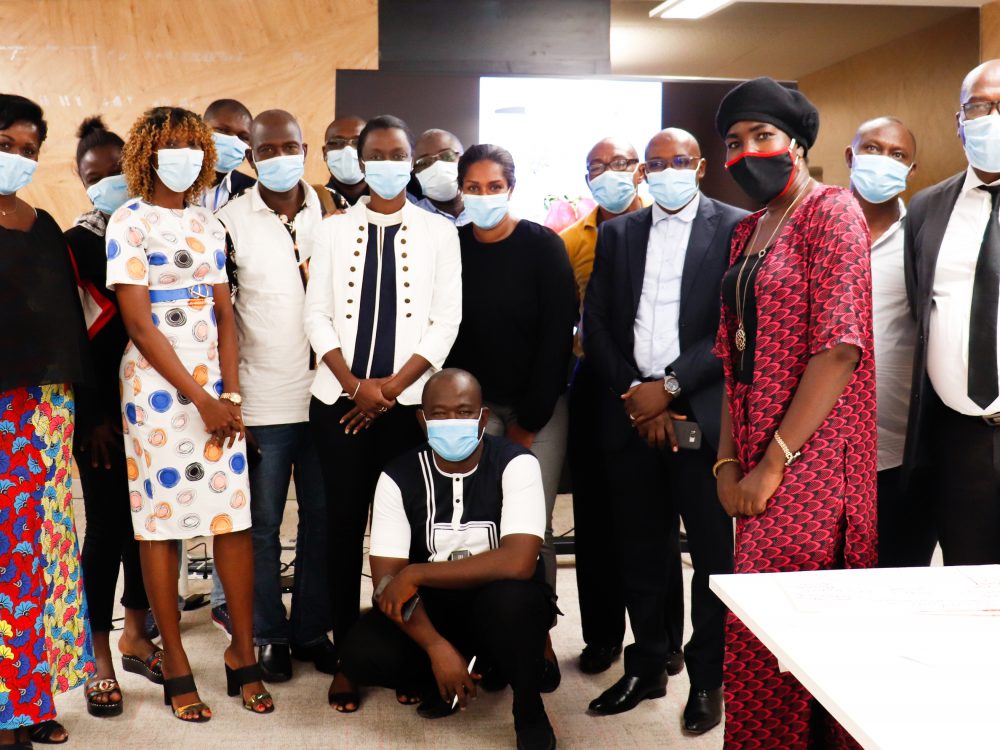 Development Gateway travaille aussi dans les pays francophones d'Afrique et des Caraïbes depuis 2007. Nous mettons à profit notre expertise technique et développons des outils, des processus et des analyses multilingues personnalisés pour soutenir les efforts de nos partenaires à obtenir de meilleurs résultats dans plusieurs secteurs, notamment l'assistance au développement, l'agriculture, les industries extractives et la santé. Ce bulletin d'information revient sur la présence de DG dans les pays francophones. 
August 17, 2021
Aid Management Program