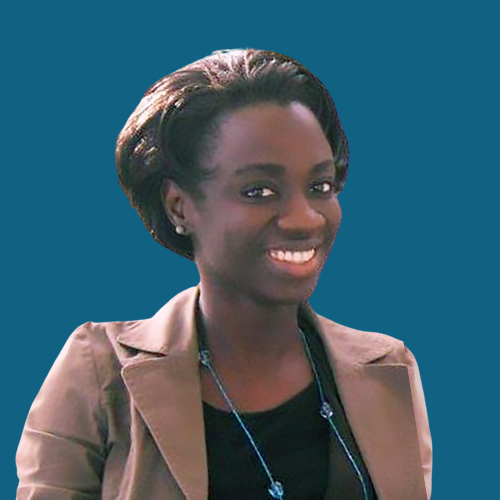 Aminata Camara Badji
Regional Program Lead (Consultant)
Senegal
Aminata is DG's Regional Program Lead based in Senegal. She is responsible for leading projects for regional and multi-country programs in West Africa, managing a portfolio of client relationships, and overseeing progress on specified project/technical implementations. Her work includes implementations of data management, visualization, and dissemination tools, carrying out related data management and analysis services, completing technical training, and conducting applied research on how data and technology could be used to influence national policies and strategies, and identifying and developing new business opportunities. Working on several projects and programs throughout West Africa including as West Africa Regional Coordinator and Nigeria Project Manager for the Tobacco Control Data Initiative, she has relevant expertise in a wide range of topics such as health, non-formal education, gender equality, international business development, entrepreneurship, and women's economic empowerment.
Aminata has 14 years of experience and has worked in the past with Tostan International, UN Women, and the Economic Department of the French Embassy. She holds a Master's Degree in Business Administration from Institut Supérieur de Management, with a specialization in Political Sciences, International Relations and Geostrategy; and a Bachelor's Degree in Business Administration from Institut Africain de Management.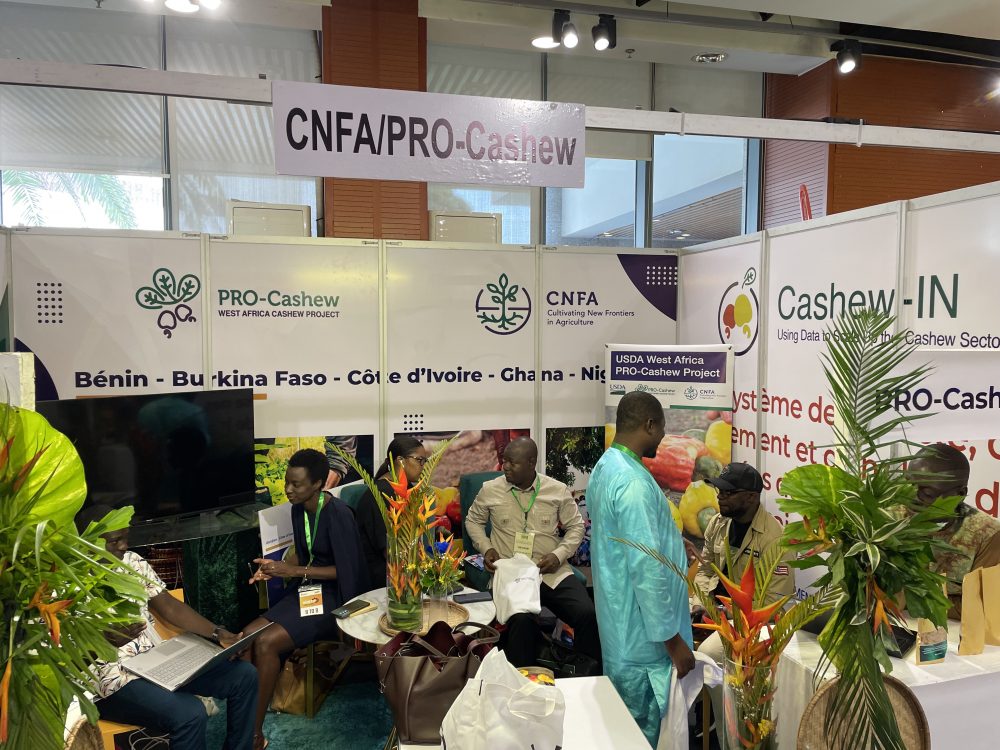 In the first part of this blog series, we discussed the CALM assessment of the cashew data ecosystem, key findings from the assessment, and how DG is using the findings as well as partner and stakeholder feedback to guide the development of the Cashew-IN platform, a website that will facilitate access to and use of data to improve decision-making for policymakers, farmers, and the private sector. In this blog, we will look at the indicators on the Cashew-IN platform and what the data is telling us about the cashew sector more broadly.
April 27, 2023
Agriculture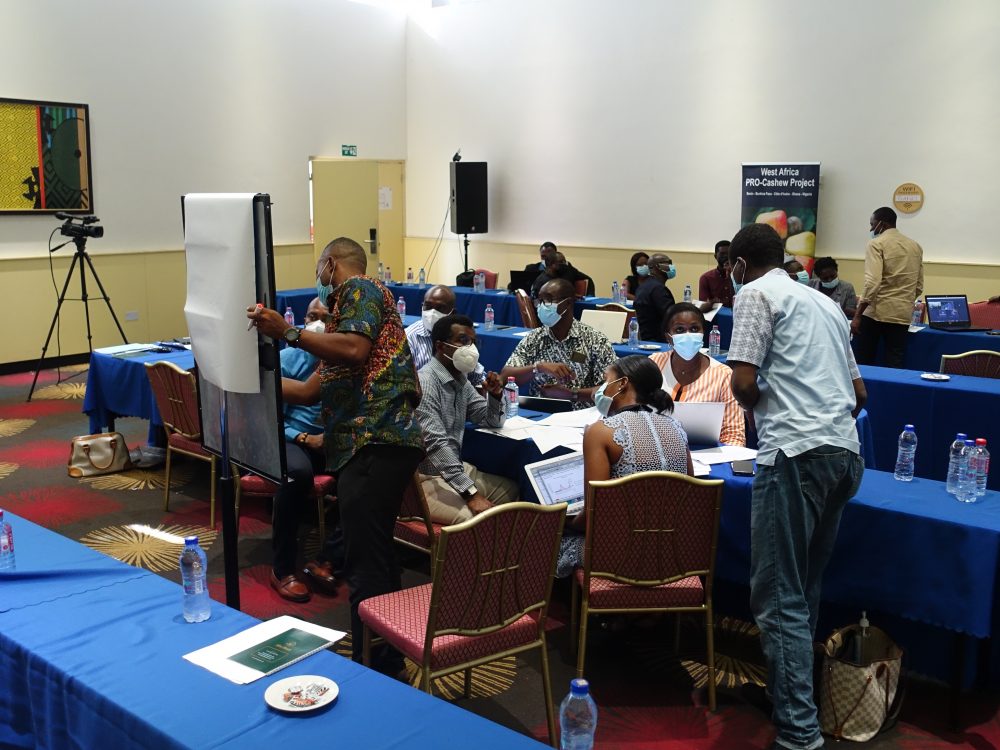 The Cashew-IN program, which DG started in partnership with Cultivating New Frontiers in Agriculture in 2020, conducted a landscape assessment of the data in the cashew sectors of five countries: Côte d'Ivoire, Benin, Burkina Faso, Ghana, and Nigeria. The assessment findings will inform the Cashew-IN platform, a website that the program is developing to facilitate use of data in order to improve decision-making for policymakers, farmers, and the private sector. In this blog (part 1 of 2), we explore the assessment process, findings, and how stakeholders plan to use the platform.
April 25, 2023
Agriculture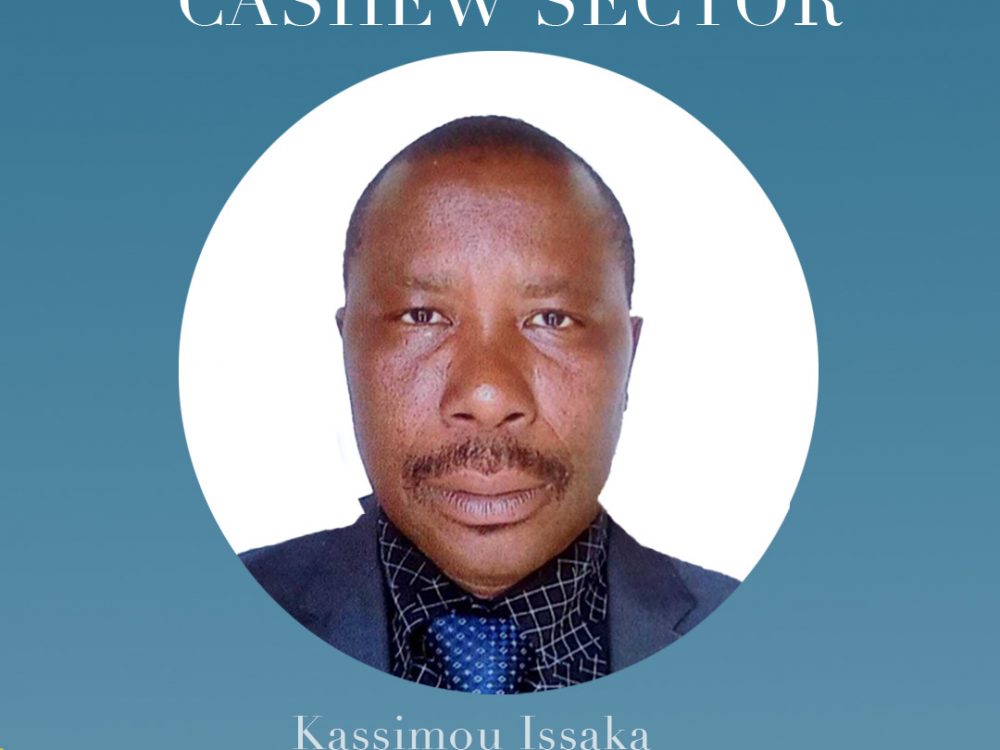 Kassimou Issaka, agroéconomiste et directeur général de l'Agence territoriale de développement agricole (ATDA Pôles), donne un aperçu du travail de l'ATDA et explique comment la plateforme Cashew-IN développée par DG et CNFA soutiendra son travail.
September 12, 2022
Agriculture