Mihai Postelnicu
Deputy Director of Software Development
Romania
Mihai is a technical development expert with over 14 years of software development experience and a successful, extensive track record with government partner projects. He has experience with more than 10 country governments, managing relationships with subnational/national clients, and providing technical OC and OCDS support. He has served as Chief Architect for AMP and as lead developer for both the UNDG Information Management System and the EU DEVFIN reporting system. He also developed the backend architecture for DG's Procurement M&E System for the PPA of Vietnam and in partnership with the World Bank. Currently, he is helping to develop the OCDS Health Dashboard with Transparency International, importing OCDS datasources and adjust the endpoints used in the Open Contracting Explorer to work with multiple countries.
Mihai is conversant in multiple programming languages, with the ability to complete in-depth support of complex systems. He has a Bachelor's Degree in Systems and Computer Science from University Politechnica, and is fluent in English and Romanian.
20 years is multiple lifetimes in technology. We have seen technologies, companies, and trends come and go – some leaving lasting impact, others unfulfilled promises. Here we reflect on our tech history and our efforts to constantly evolve, to stay ahead of the curve, and to maintain a focus on building tools that our partners can actually use, expand, and sustain.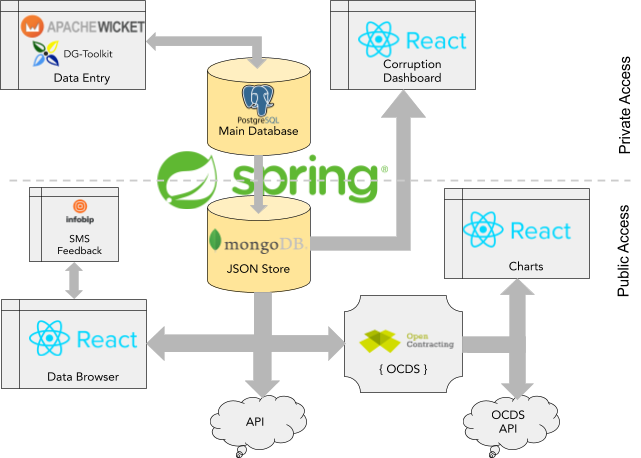 Since 2017, DG has been working with the Government of Makueni County in Kenya and Hivos to improve the quality of procurement processes through an online portal that promotes transparency and accountability. The platform is different in that it provides county-level instead of national-level open contracting information. In this post, we highlight the technology behind the portal.
May 1, 2020
Open Contracting and Procurement Analytics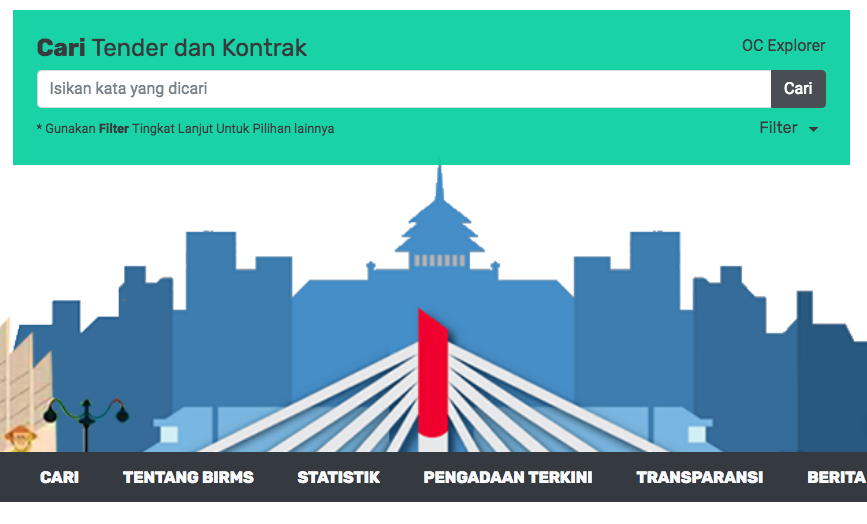 Since April of this year, DG has been collaborating with the World Bank and a developer consultant from the Bandung City Government to publish the Government's procurement data in Open Contracting Data Standard (OCDS) format. This partnership has led to the launch of an exciting new procurement data portal for Bandung, with a functioning OCDS API.
November 13, 2018
Open Contracting and Procurement Analytics