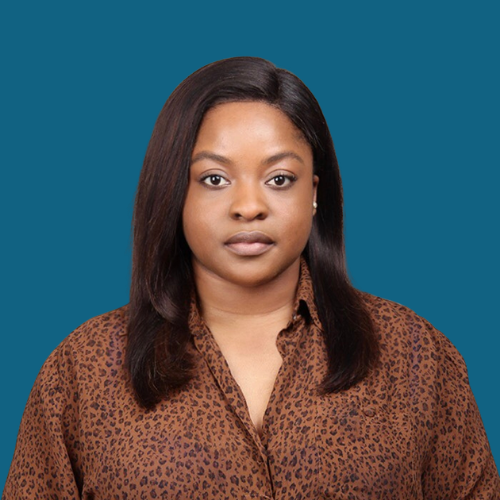 Seember Ali
Senior Consultant
Nigeria
Seember works on the Visualizing Insights on Fertilizer for African Agriculture (VIFAA) team as the country lead for Nigeria, overseeing all country-level tasks, communicating stakeholder priorities, and supporting Nigeria dashboard design, development, and use. She is also Country Lead for Nigeria on the Tobacco Control Data Initiative (TCDI) team where she supports in-country implementation based on evolving project priorities.
She is a certified project management executive with close to 10 years' cross-sectoral experience. Her focus is in project management, M&E, process and systems coordination, communications, and information management.
Prior to joining DG, she worked on projects with development partners such as CDC, AGRA, NIRSAL as well as various state governments of Nigeria and the Federal Government of Nigeria; across West and East Africa. Seember holds an MBA from Liverpool Business School and degrees in International Business (INTI, Malaysia) and International Management (Hertfordshire, UK) respectively.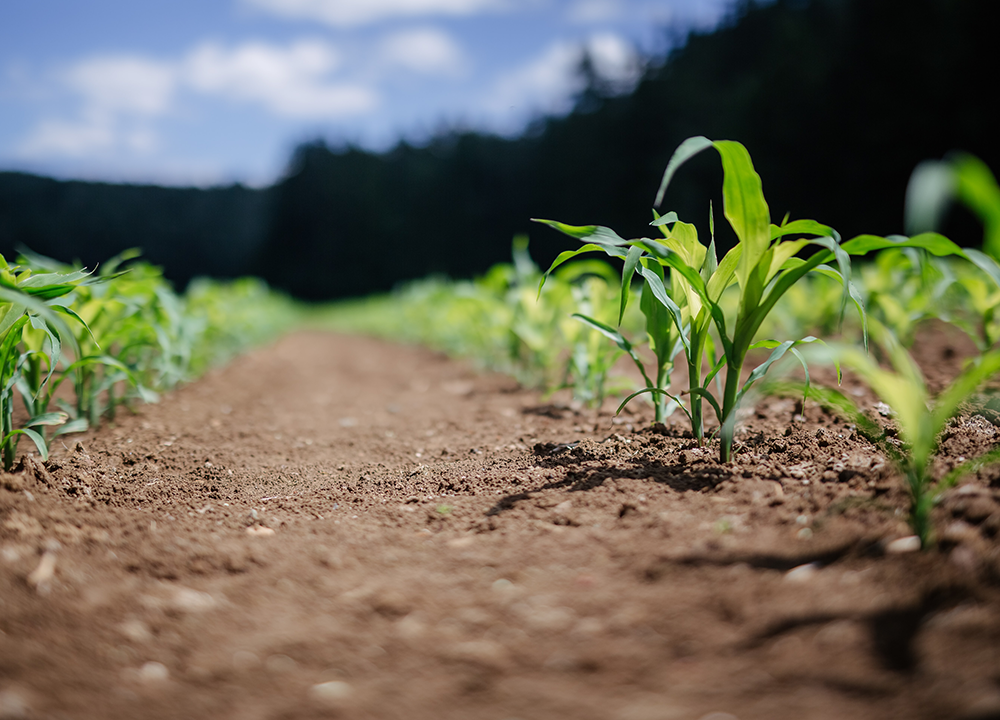 Representatives from Development Gateway: an IREX Venture (DG) will be attending the African Green Revolution Forum (AGRF) from September 5-9 in Kigali, Rwanda to highlight two projects: the Visualizing Insights on African Agriculture (VIFAA) project and the Farmer-Centric Data Governance Models project.
September 1, 2022
Agriculture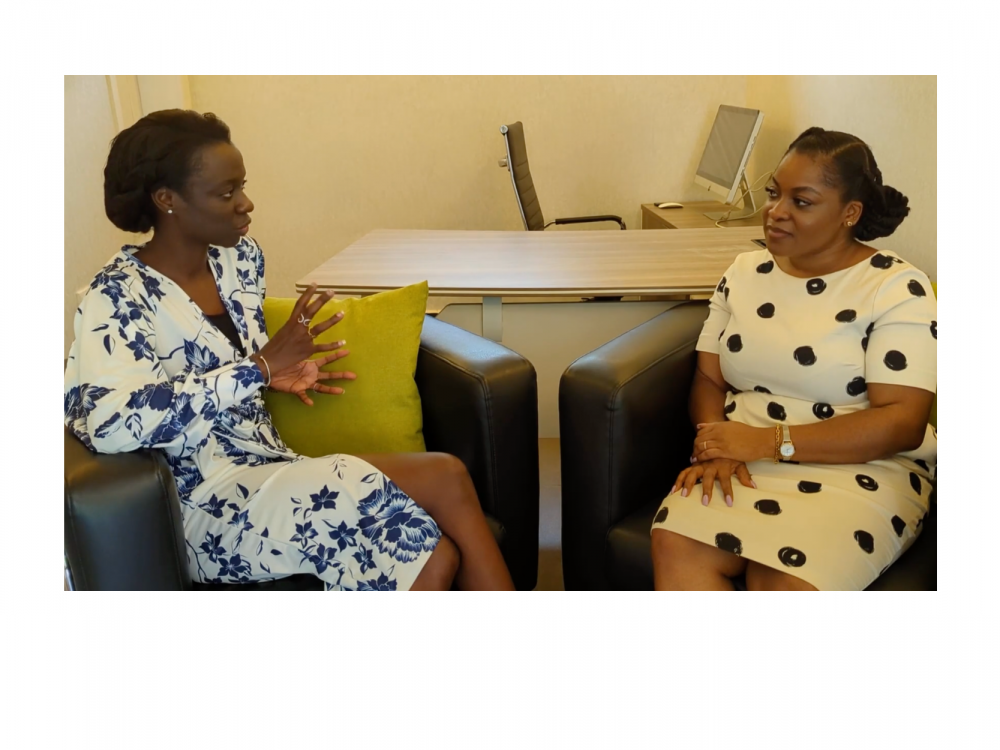 Development Gateway's Aminata Camara Badji and Seember Ali discuss the Nigeria's Tobacco Control Data Initiative Dashboard, which launched June 28, 2022.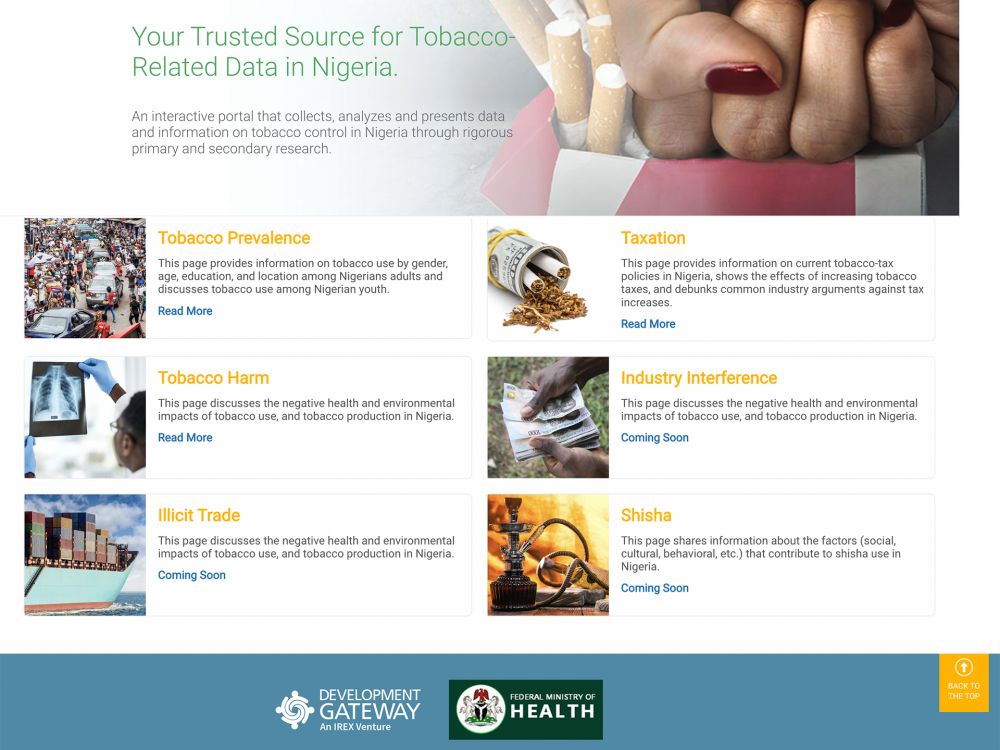 In June 2022, Development Gateway launched the Nigeria - Tobacco Control Data Initiative (TCDI) Dashboard. The TCDI website creates a "one-stop-shop" to access the relevant data that Nigeria's policymakers need to advance tobacco control legislation and was created in response to the impending threat of increased tobacco use in Nigeria and the various dangers that accompany it.