Announcing a New Board Chair & Six New Board Members
November 16, 2021
Development Gateway
Development Gateway, An IREX Venture is pleased to announce the appointment of a new chair of its Board of Directors, Aleksander Dardeli, and six new members of the Board: Dr. Jennifer Bangoura, Worku Gachou, George Kogolla, Dalen Todd, Dr. Hasan Tuluy, and Dr. Zainab Usman. The new chair and directors will provide strategic direction and guidance to Development Gateway's work supporting decision-makers around the world to better collect, visualize, and use data to inform planning, policy, and programming; furthering transparency and accountability.
"Data is becoming ever more essential to solving major problems our time and to effectively seizing opportunities. As we work to restore trust in public institutions, improve the performance of schools, or support youth in their quest for fulfilling pathways ahead of them, we are increasingly turning to healthy and ethical data for insights and innovative solutions. I am excited to chair Development Gateway's board of directors – all outstanding leaders and professionals – to put data where it must be: center stage."
Introducing the New Board Members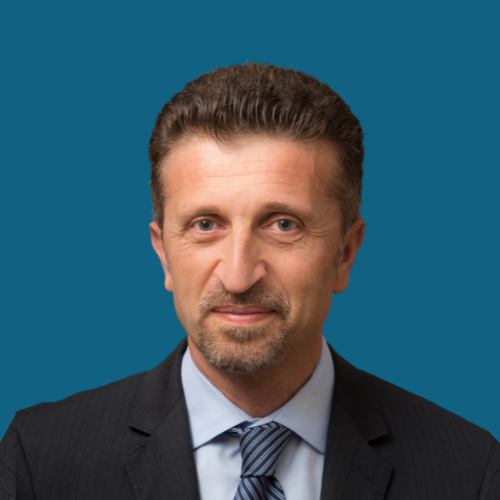 Aleksander Dardeli is executive vice president at IREX. He is responsible for ensuring that IREX effectively navigates market and geopolitical trends and successfully seizes business opportunities. He is also responsible for creating long-term value for IREX through innovation and partnerships, maximizing impact through learning, and effectively communicating the impact of IREX's work to beneficiaries and strategic stakeholders.
Before focusing on strategy and development, Aleksander served as vice president of the Democracy, Governance, and Media Division of IREX and oversaw the IREX Center for Collaborative Technology, a portfolio of major activities and initiatives in 30 countries. Prior to that, he was executive vice president of IBI International, a private company that specializes in governance and public administration reform.
His 25 years of experience include serving as practice director of DynCorp International/Casals's Global Democracy and Governance Practice, director of legal programs of the East-West Management Institute, and head of project development for the International Development Law Organization, an intergovernmental organization based in Rome, Italy. 
Aleksander led major good governance, justice, institutional reform, and media development initiatives in emerging economies and post-conflict environments. He directed a high-profile project in Kosovo that was embedded in the Office of the Prime Minister of Kosovo and helped prepare the Office of the Prime Minister and six ministries for Kosovo's transition to independence.
He writes frequently about promoting good governance, fighting corruption, strengthening media to produce content that matters, and making foreign aid more effective, and has been interviewed by media outlets including BBC and Voice of America. A former Fulbright scholarship recipient, he graduated summa cum laude from the University of Tirana and has a master's degree from Columbia University and a juris doctor degree from the Catholic University of America.
---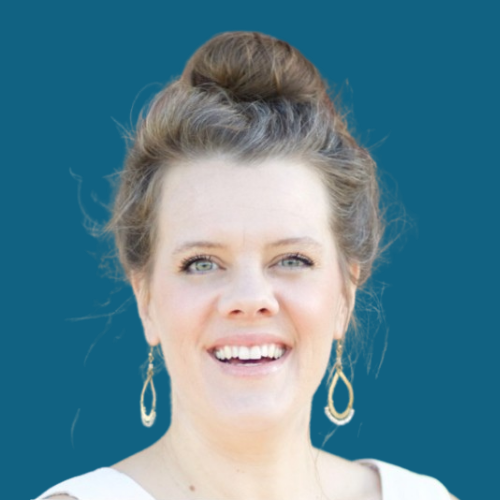 Dr. Jennifer Bangoura is the director of Career Innovation for Nexford University and a consultant for the Future of Learning Fund, an early-stage investment fund to invest in new and improved models of learning that prepare Africans for the future of work.
Prior to her role at Nexford University, Dr. Bangoura was an Industry Engagement Network Manager at 2U where she identified strategic industry partners to hire students and alumni of 2U-powered programs and provided 1:1 and group career coaching. Dr. Bangoura also previously worked on IREX's workforce development programs in Morocco and Iraq and the World Resources Institute on their West and Central African forestry programs. As a Peace Corps Volunteer in Mali, she worked on environmental programs related to shea butter and reforestation and served as a communications specialist for a USAID-funded teacher training and literacy program with Education Development Center.
She is an advisory board member of the Peace and Collaborative Development Network and active in PEO International, an organization dedicated to providing educational opportunities for women worldwide. Dr. Bangoura received a Doctor of Education in organizational change and leadership from the University of Southern California, a Master's in International Education from the SIT Graduate Institute, and a Bachelor's in Art History and French from the University of Mary Washington. She is a native English speaker, fluent in French, and conversational in Bambara, and lives in Lilongwe, Malawi.
---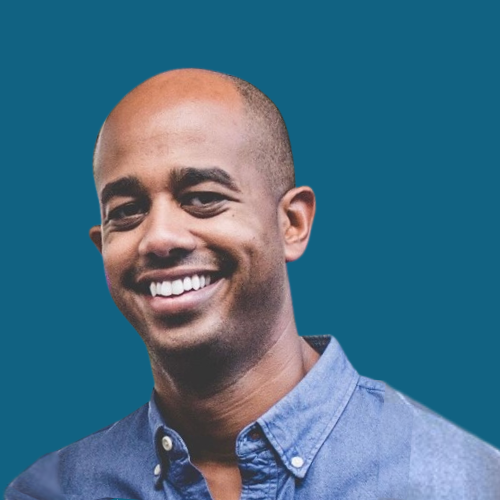 Worku Gachou is the vice president of Inclusive Impact & Sustainability at Visa, where he leads the company's efforts to drive inclusive and equitable economic growth in North America. 
Prior to Visa, Mr. Gachou was a senior political appointee at the U.S. International Development Finance Corporation (DFC) where he served as a key adviser to the agency's Chief Executive Officer and oversaw a regional portfolio of over $5 billion in impact investments. Before joining DFC, Mr. Gachou was a policy advisor in Covington & Burling LLP's Public Policy and Government Affairs practice. At Covington, he advised corporate clients on various complex matters, including high-level political advocacy, mergers and acquisitions diligence, and market entry strategies. Prior to Covington, Mr. Gachou was a senior staffer on the Committee on Foreign Affairs in the U.S. House of Representatives where he managed the Africa, environmental, and conservation portfolio. During his time at the Committee, he helped draft several landmark pieces of legislation that eventually became law, including the Electrify Africa Act, the END Wildlife Trafficking Act, and the reauthorization of the African Growth and Opportunity Act. 
Mr. Gachou is an adjunct professor at Georgetown University's School of Foreign Service and a Term Member of the Council on Foreign Relations. He earned a Bachelor of Arts degree in Political Science from DePaul University and a Master of Arts in Liberal Studies from Georgetown University.
---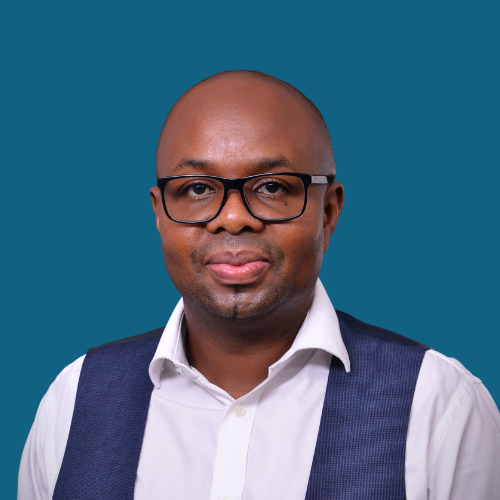 George Kogolla is the IREX representative in Kenya and East Africa, where he supports global new business efforts by expanding IREX's current portfolio of collaborative partnerships and programs designed and carried out with the support of non-US government donors.
Prior to joining IREX, George worked for the British Council as their Director of Programmes and Partnerships in Kenya, providing strategic leadership to the development, implementation, and evaluation of an innovative portfolio of programs as well as building an active pipeline of partners and funders for British Council's work in Kenya and the wider Eastern Africa region. George was also the Executive Director for Carolina for Kibera an international NGO based in Nairobi affiliated to the University of North Carolina at Chapel Hill and a co-founder of a youth empowerment organization Youth Alive! Kenya, where he served as the Executive Director between 2001 and 2009.
George has served in several non-profit boards and brings a deep understanding of development in the African context and business and organizational development acumen to the Board of Development Gateway. He holds a Master of Public Administration – International Development (MPA-ID) from the University of York and lives in Nairobi, Kenya.
---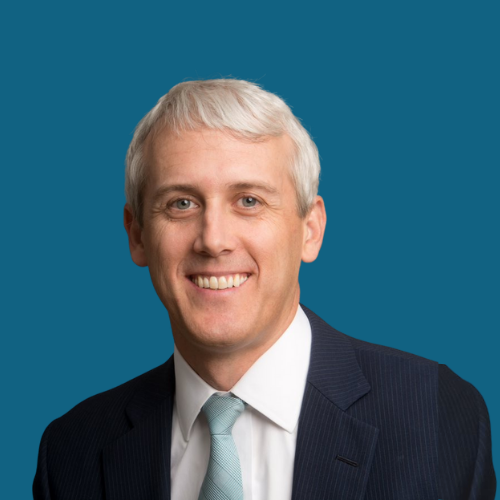 Dalen Todd is senior director of Business Development at IREX. In this role, Dalen oversees public and private fundraising efforts at IREX and is a member of the senior management team. Dalen has over 15 years of business development experience with a wide range of donors.
Dalen's background includes both non-governmental organizations and private sector start-up operations. He previously served as finance director for IREX Europe and has strong experience in budgeting, financial and administrative compliance, and financial analysis.
Dalen received his Bachelor of Arts in international studies from the University of North Carolina, Chapel Hill, and his Master of Business Administration from Indiana University.
---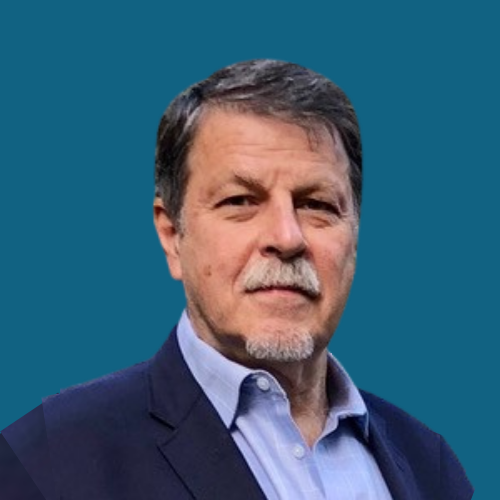 Dr. Hasan Tuluy is an economist with nearly four decades of experience in Africa, the Middle East and North Africa, and Latin America. He is currently with the Centennial Group where he advises multilateral and bilateral development institutions, and countries on development strategy and on organizational design issues.
For 27 years, Dr. Tuluy held various executive positions at the World Bank. He served as a Vice President for Latin America and the Caribbean region from 2012 to 2014, overseeing the program of engagement with 32 member countries. From 2008 to 2011, he was a Vice President for Human Resources guiding strategy, policy, and implementation for the Bank's 15,000 diverse and decentralized staff. In 2007-2008, as the Chief Operating Officer of the Multilateral Investment Guarantee Agency, he initiated a turnaround to bring the agency back to profitability. During the period from 2003 to 2007, Dr. Tuluy was Director of Strategy and Operations for the Middle East and North Africa region of the World Bank responsible for program implementation and portfolio quality. Between 2001-2003, he served as Director of Corporate Strategy.  Before that he worked as Country Director in West Africa (1996-2000) and economist in various country and sector programs (1987-1995).  Prior to joining the World Bank Group, he worked for around a decade in research and private consulting on trade and price policy issues in Africa and the Maghreb.
He is on the Board for Partnership for Transparency Fund and formerly served on the Board for IREX.  Dr. Tuluy holds a Ph.D. in Development Economics and Trade from the Fletcher School, Tufts University.
---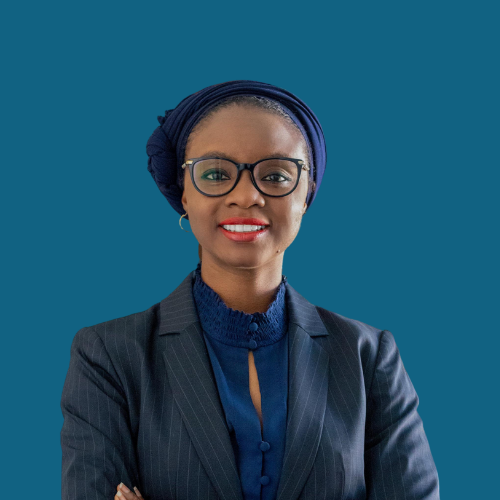 Dr. Zainab Usman is a senior fellow and director of the Africa Program at the Carnegie Endowment for International Peace in Washington, D.C. Her fields of expertise include institutions, economic policy, energy policy, and emerging economies in Africa. Her forthcoming book, Economic Diversification in Nigeria: the Politics of Building a Post-Oil Economy, is set to be published by Zed/Bloomsbury Press in February 2022.
Prior to Carnegie, Dr. Usman was at the World Bank initially as part of the prestigious Young Professionals Program and later as a Public Sector Specialist. At the World Bank, she worked on social sustainability, policy reforms, natural resources management, and disruptive technologies. She has worked on these issues in Cote d'Ivoire, Morocco, Nigeria, Papua New Guinea, the Republic of Congo, Serbia, Tanzania, and Uzbekistan. She has also worked at the Blavatnik School of Government at the University of Oxford and has consulted for the Department of International Development and the Office of the National Security Adviser in Nigeria.
Dr. Usman's research has been published on various academic, policy, and media platforms. She is co-editor of the book, The Future of Work in Africa: Harnessing the Potential of Digital Technologies for All. She also contributed to World Bank's flagship report on Rethinking Power Sector Reforms in Developing Countries. She sits on the advisory board of the Energy for Growth Hub in Washington, D.C., and on the editorial board of Premium Times in Nigeria. Dr. Usman holds a Ph.D. in International Development from the University of Oxford.
---
We are truly thankful to board members Adrianus Melkert, Lindsay Coates, Homi Kharas, Brenda Killen, Panthea Lee, and Rian Wanstreet who are rotating off the board this year. DG is appreciative of the time and expertise these former members have dedicated to supporting DG's mission. The Board changes are part of Development Gateway and IREX's new strategic partnership. 
A complete list of Board Members can be found on our website here.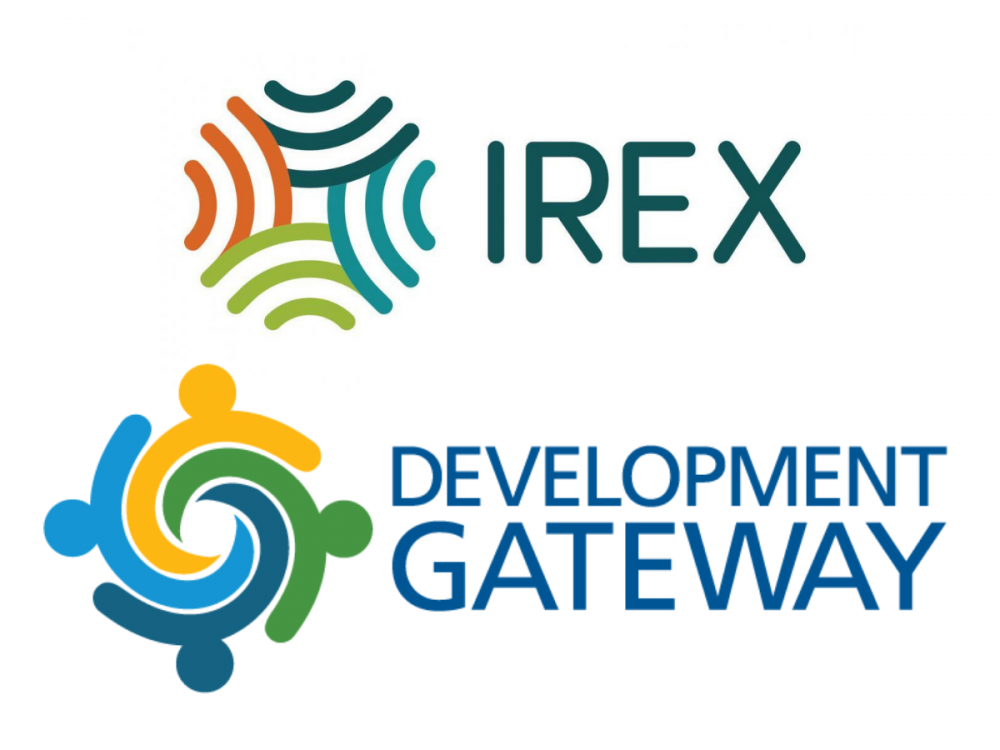 Today we announce a new strategic partnership between Development Gateway & IREX, which positions DG as a subsidiary of IREX. The partnership will combine IREX's thematic expertise, forward-leaning solutions, global footprint, and systems for tracking, measuring, and learning with Development Gateway's innovative use of data, technology, and evidence.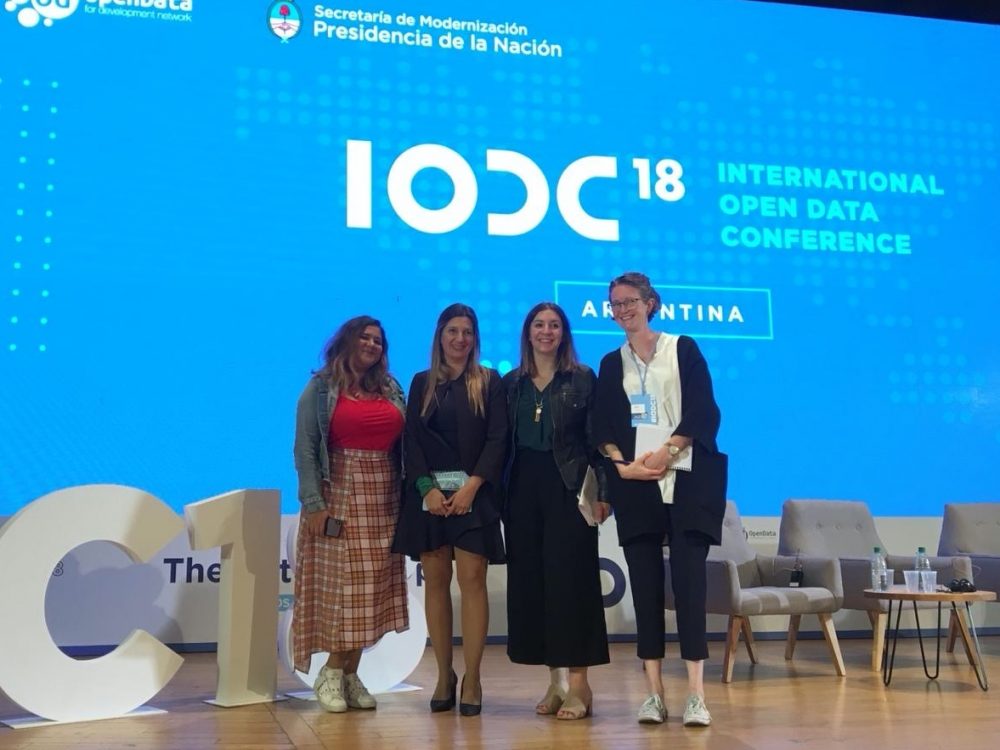 Out of DG's twelve core values, five are centered on partners and partnerships. Our ability to achieve sustainability and impact is greatly dependent on our strong partnerships, which expand beyond our expertise alone. From our early days co-designing the Aid Management Platform with the Government of Ethiopia and other partners, to today, partnerships are what make DG, DG.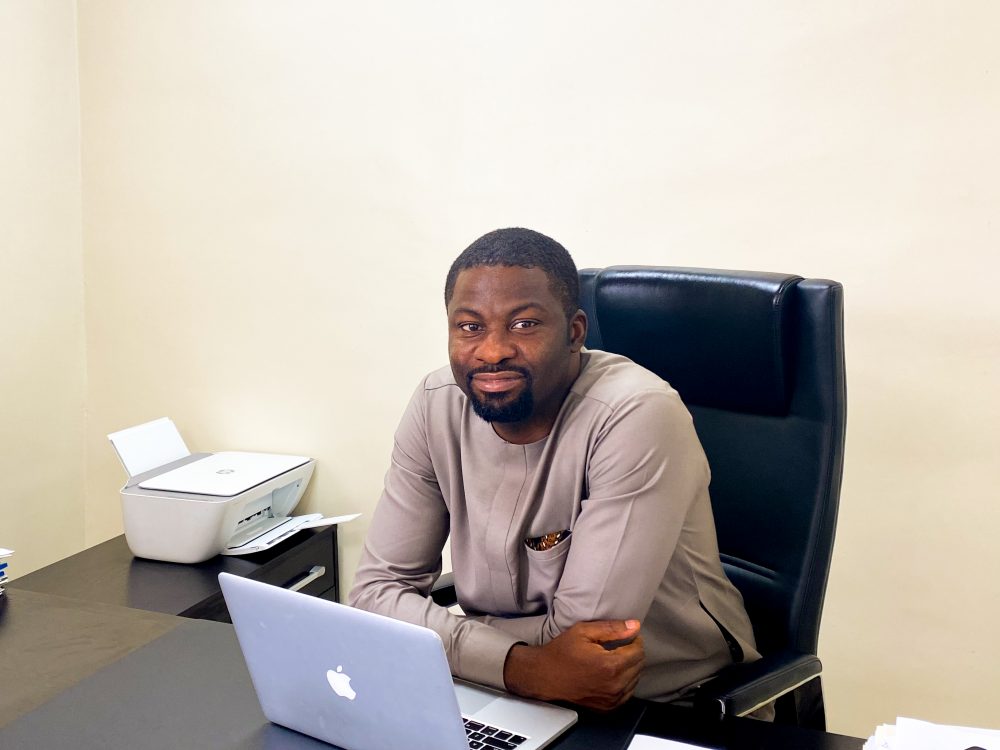 Mr. Gideon Negedu, the Executive Secretary of The Fertilizer Producers & Suppliers Association of Nigeria (FEPSAN,) describes using rumors for planning and the importance of the VIFAA Nigeria Dashboard in evidence-based advocacy.