DG White Paper Release: Managing for Feminist Results
July 22, 2019
Global Data Policy
Data Use, News/Events, Results Data
Today, Development Gateway (DG) is pleased to announce the publication of the Managing for Feminist Results: Measuring Canada's Feminist International Assistance Policy white paper, that outlines the challenges and opportunities that development agencies may face when adopting new and/or feminist policies.
Our last white paper discussed the need to change how we approach, design, and implement M&E systems, to achieve more effective results data use. In this white paper, we share a practical look at what that means in practice, highlighting our work with Global Affairs Canada – International Assistance (GAC-IA) and supporting development of its first-of-its-kind Feminist International Assistance Policy (FIAP).
Using our Custom Assessment and Landscape Methodology, we worked with GAC-IA to develop its FIAP M&E work plan, design a comprehensive FIAP M&E system to fit within its existing frameworks, and calculate pre-FIAP baseline values for all 26 indicators identified. Despite being a federal agency with over 6,000 employees, all of this was accomplished within one year of the FIAP being announced. The M&E system has been deployed to GAC-IA employees, and will be used to capture FIAP monitoring data during annual reporting. Additionally, as early as next year, the Year 1 results of GAC-IA programming under the FIAP are expected to be available for internal learning and planning.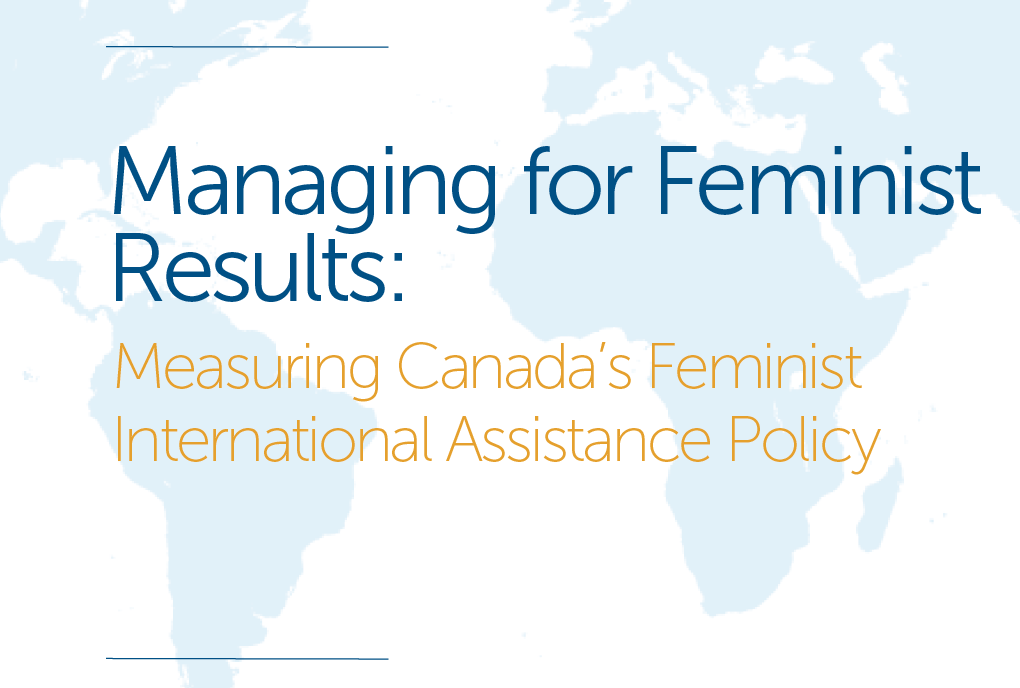 Managing for Feminist Results: Measuring Canada's Feminist International Assistance Policy
Building on the GAC-IA experience, the paper provides an overview of how other development agencies can integrate a feminist lens into their existing M&E frameworks. It also outlines how to adapt agency-wide reporting mechanisms to new policies quickly and comprehensively, following GAC-IA's lead rolling out a new strategy with minimal disruption for program staff.
It's also important to note what this paper does not do – it does not seek to evaluate or define GAC-IA's definition of "women's empowerment." Challenges associated with measuring "women's empowerment" and evaluating strategy effectiveness to achieve that empowerment is an ongoing conversation that GAC-IA hopes to contribute to.
With the FIAP in place and M&E systems already in use, GAC-IA is in a position to learn how to empower women and girls by doing. Through this learning by doing, the FIAP's policy impact — and the empowerment of women and girls — can begin to be realized (and measured!) without delay.
Related from our library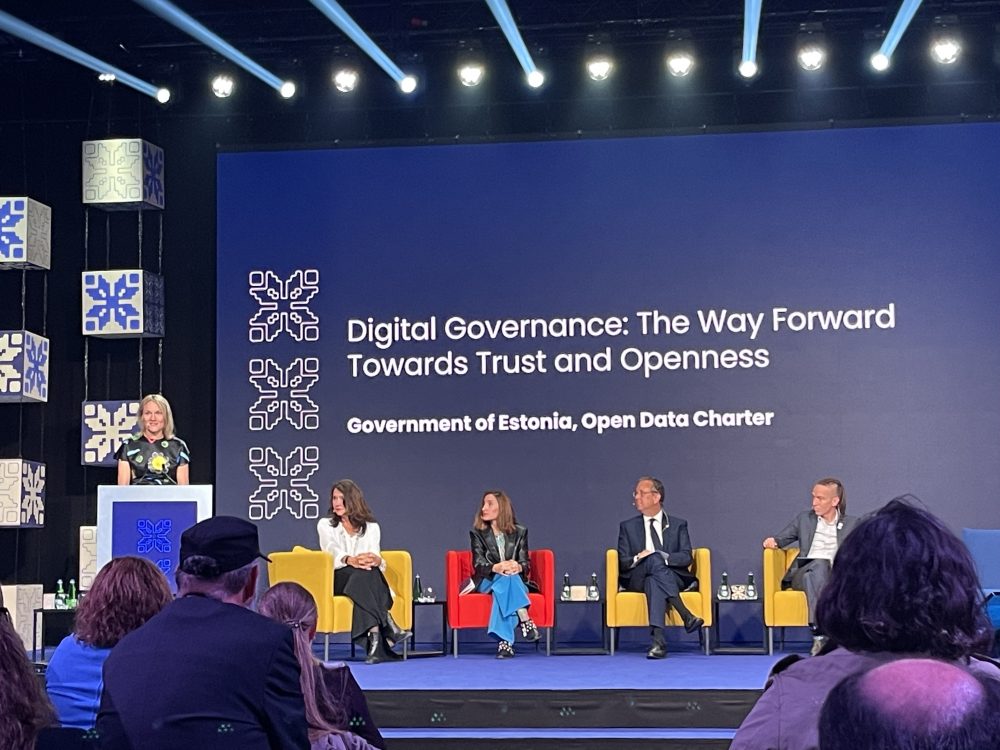 The 2023 OGP Summit in Tallinn, Estonia featured a number of discussions centered on open government in the digital age. While the use of digital tools in government is far from a new idea, the COVID-19 pandemic spurred a rapid expansion of this practice, with leaders quickly adapting to remote environments through digitizing government processes
September 19, 2023
Global Data Policy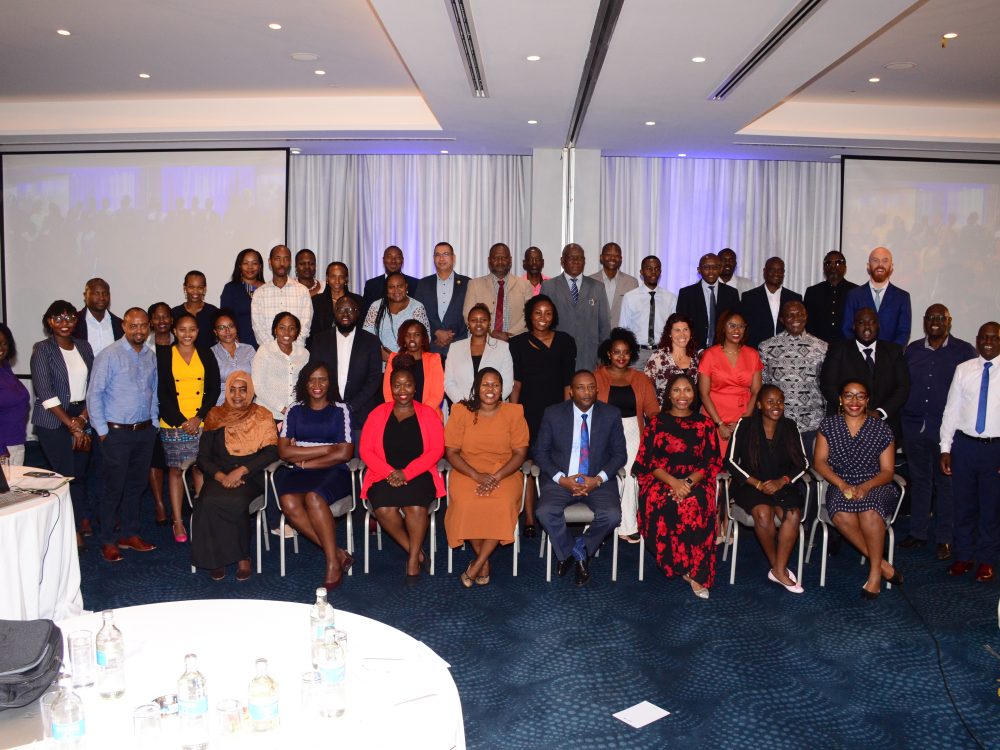 With the aim of improving the efficiency of agriculture data use, Development Gateway: An IREX Venture (DG), Jengalab, and TechChange—with a grant from the International Fund for Agricultural Development (IFAD)—recently held a learning event, titled "Digital Agriculture: Building the Agricultural Systems of Tomorrow," in Nairobi, Kenya. Participants identified two key recommendations for advancing digital agriculture in order to increase food security.
August 29, 2023
Agriculture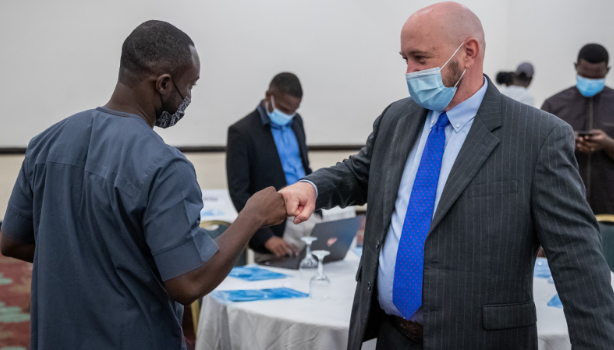 In this blog, DGers Ousmane Koné and Andrea Ulrich explore DG's six step "recipe" for effective data use.
July 25, 2023
Agriculture