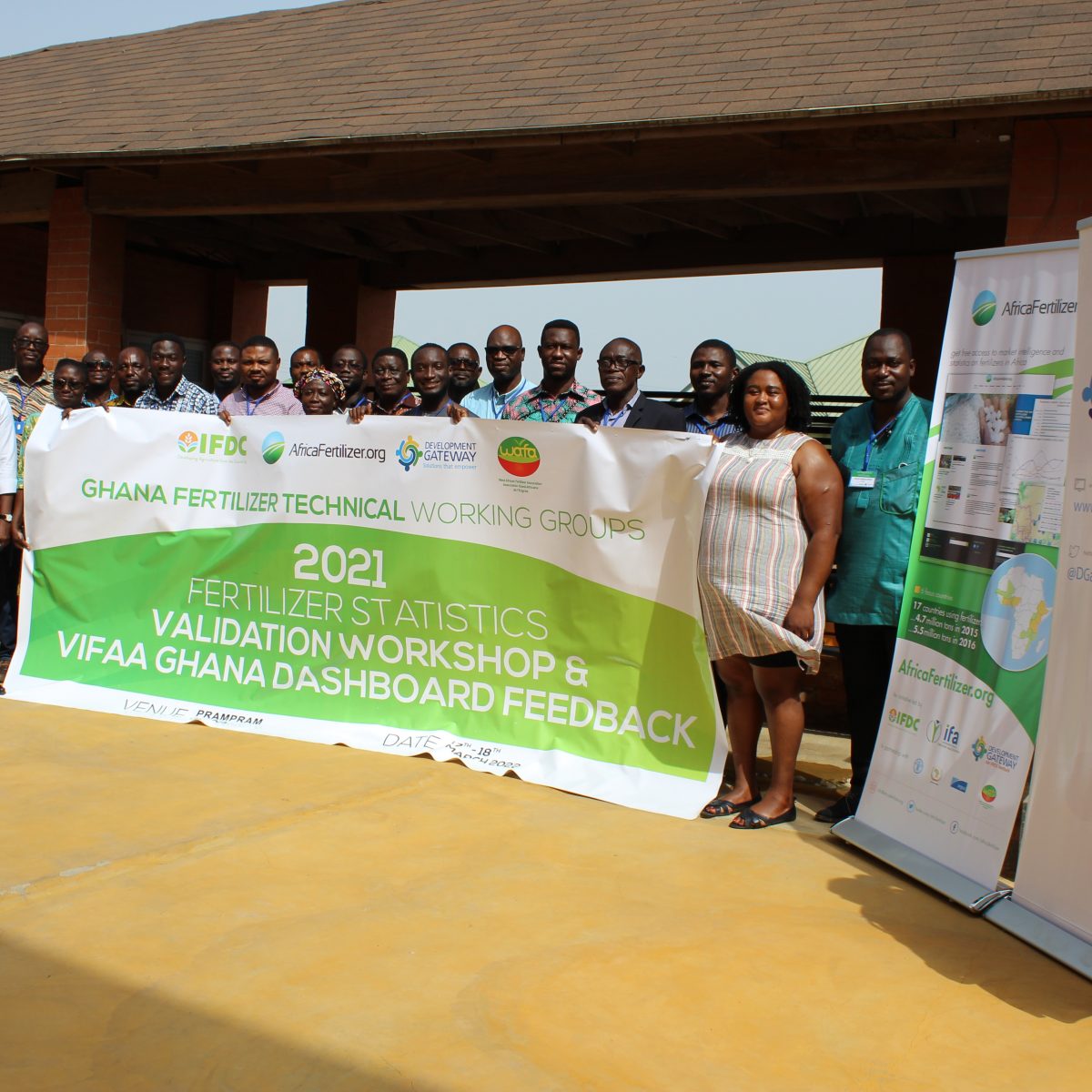 Fertilizer Technical Working Groups Provide Key Insights into Africa's Fertilizer Sector
Ousmane Koné, Seember Ali
Between June 2021 and September 2022, Development Gateway: An IREX Venture's (DG's) Visualizing Insights on Fertilizer for African Agriculture (VIFAA) program and Africa Fertilizer (AFO)—an initiative of the International Fertilizer Development Center (IFDC)—convened 12 Fertilizer Technical Working Groups (FTWGs) in 14 countries which have yielded essential information on Africa's fertilizer sector, including insights on how geopolitical events have impacted the fertilizer sector and what is needed to mitigate resulting threats to food security throughout Africa.
What is the VIFAA Program?
Sub-Saharan Africa (SSA) has the lowest fertilizer usage in the world. The fertilizer usage is at levels that are insufficient to replace soil nutrients lost every year in crop production. Simultaneously, SSA's population is growing steadily, with a projected population size of more than 2 billion people by 2050. This demographic shift has resulted in an increased need for policymakers to make decisions that lead to strong agricultural supply chains and increased food security.
Through the VIFAA program, DG, AFO, and Wallace & Associates are working to advance food security throughout Africa by collaborating with industry sector actors at national levels to validate country-specific fertilizer data that acts as a trustworthy source and is aggregated on the AFO website. This country-specific data supports stakeholders in making decisions that help ensure sufficient quantities and appropriate types of fertilizer reach farmers in time for planting—thus, improving food security.
What is a FTWG?
A vital part of the VIFAA program is assembling stakeholders throughout the fertilizer sector in a given country. These gatherings, called FTWGs, provide key fertilizer data across different indicators, validate the data being collected, and provide key information on how to improve the fertilizer data ecosystem. In FTWGs, a variety of actors from the private sector, government, and academia come together to validate fertilizer data. This data includes the types and volumes of fertilizer that is domestically produced, imported, and exported. 
Because data is validated collaboratively and unanimously in FTWGs, stakeholders and the public are more likely to trust the data. In turn, this data:  
Indicates the country's inventory level as well as its ability to and the timeline for sourcing fertilizer from global markets; 

Helps stakeholders identify what key data templates (e.g., cropland mapping, Fertilizer Use By Crop [FUBC] analysis, retail prices, and cost build up) are needed; and

Supports key actors in identifying steps needed for deeper and targeted user engagement going forward.
Once validated, this data is used to develop country dashboards and added to AFO's website, which allows for easy access to everyone working in the fertilizer sector.   
"[The] Dashboard is a necessary instrument for the country, as it may allow the collection, processing, and publication of data on the quantity of imported fertilizers, exported as well as national consumption." 
"For the first time in FTWG history, AFO has been able to accurately capture and validate unanimously agreed on figures for carryover stock. This gives more credibility to apparent consumption numbers for 2021."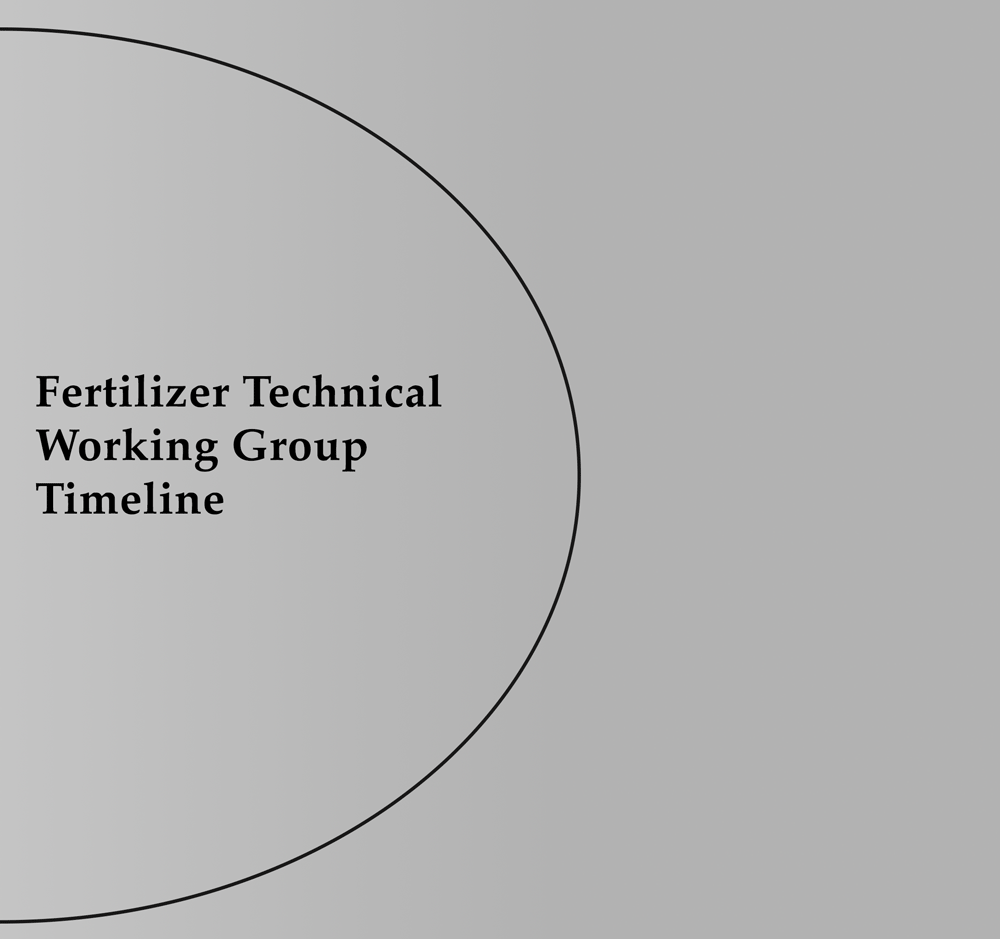 Insights on the Fertilizer Sector from FTWGs
Throughout the 2021 and 2022 FTWGs, several insights came to light regarding the state of the fertilizer supply chain as well as the fertilizer data ecosystem which are outlined below. 
What does the fertilizer supply chain need?
The COVID-19 pandemic, subsequent disruptions to the value/supply chains, and the resulting high input prices on fertilizer put added strain on the fertilizer production ecosystem. In order to protect food security, increased investment in the sector is needed to fortify the system against such disruptions and ensure that appropriate fertilizers are in supply and reach farmers in time for the planting season.    
Specifically, it's already been shown that the price increases in 2021 negatively impacted apparent consumption of fertilizer throughout markets in SSA, meaning that the world's most industrialized countries continue to grow their market share and control crop output and agricultural fossil fuel consumption. This dynamic leaves little place for farming in SSA, particularly among poorer families, resulting in lengthy and severe food and employment crises, particularly in rural Africa.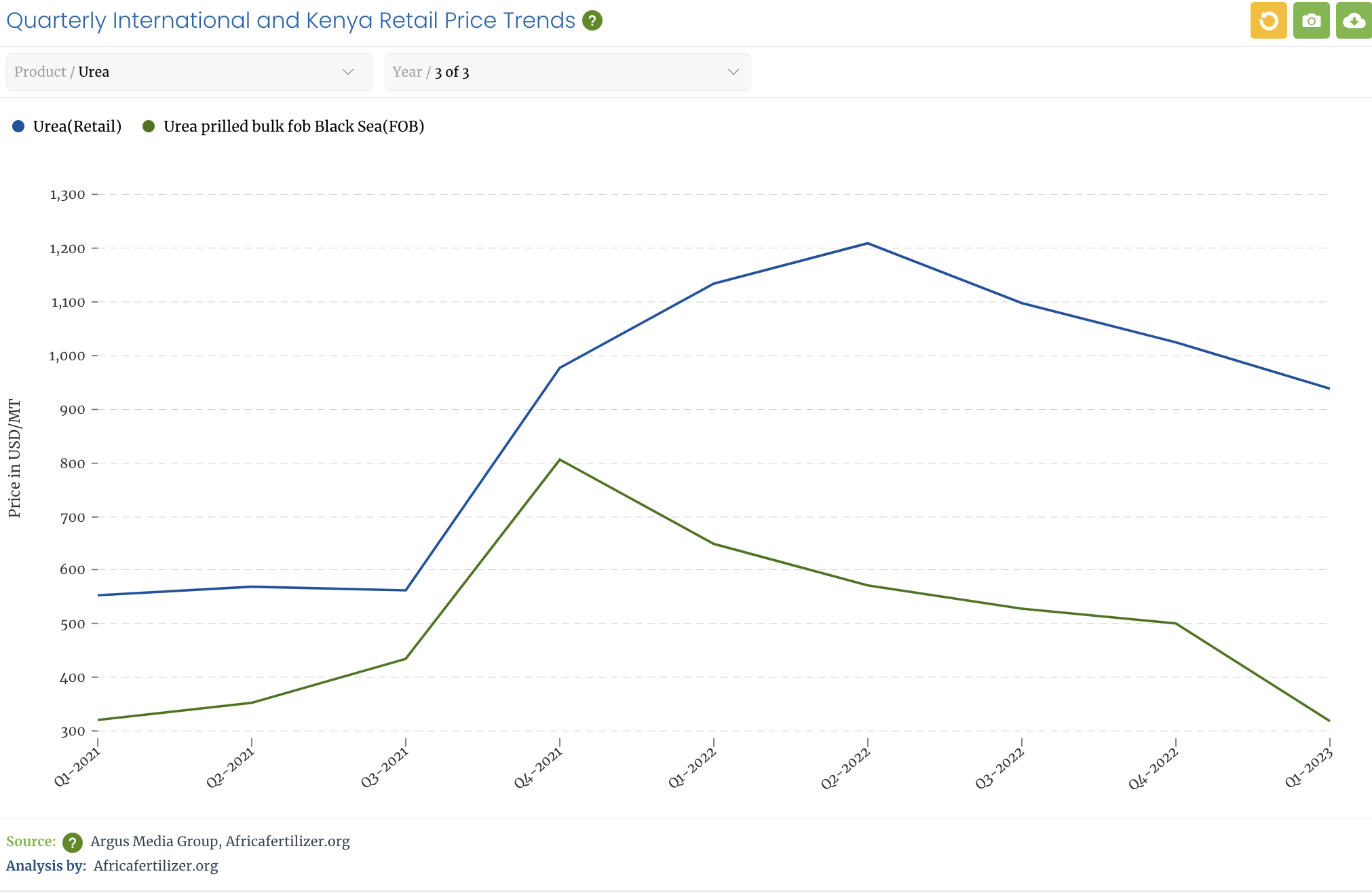 Additionally, the increased prices and foreign exchange volatility have affected private sector businesses in some countries, because suppliers are requesting full payment before supplies are made and are still experiencing issues with timely delivery of products. 
Dive Deeper: Impact on Private Sector
During the COVID-19 pandemic, most countries suffered because the private sector was accustomed to buying on credit and paying later. Still, during that time, manufacturers were willing to sell to companies with ready cash rather than on credit. Currently, although prices are high, most companies have been buying only a little because they do not want to put themselves at risk for profit loss since farmers are not buying as much fertilizer as in the past (due to high prices). 
Some countries like Ghana, Malawi, Zambia, and Rwanda are doing subsidy programs to reduce the price, but it is still high for some farmers since they are not used to these prices.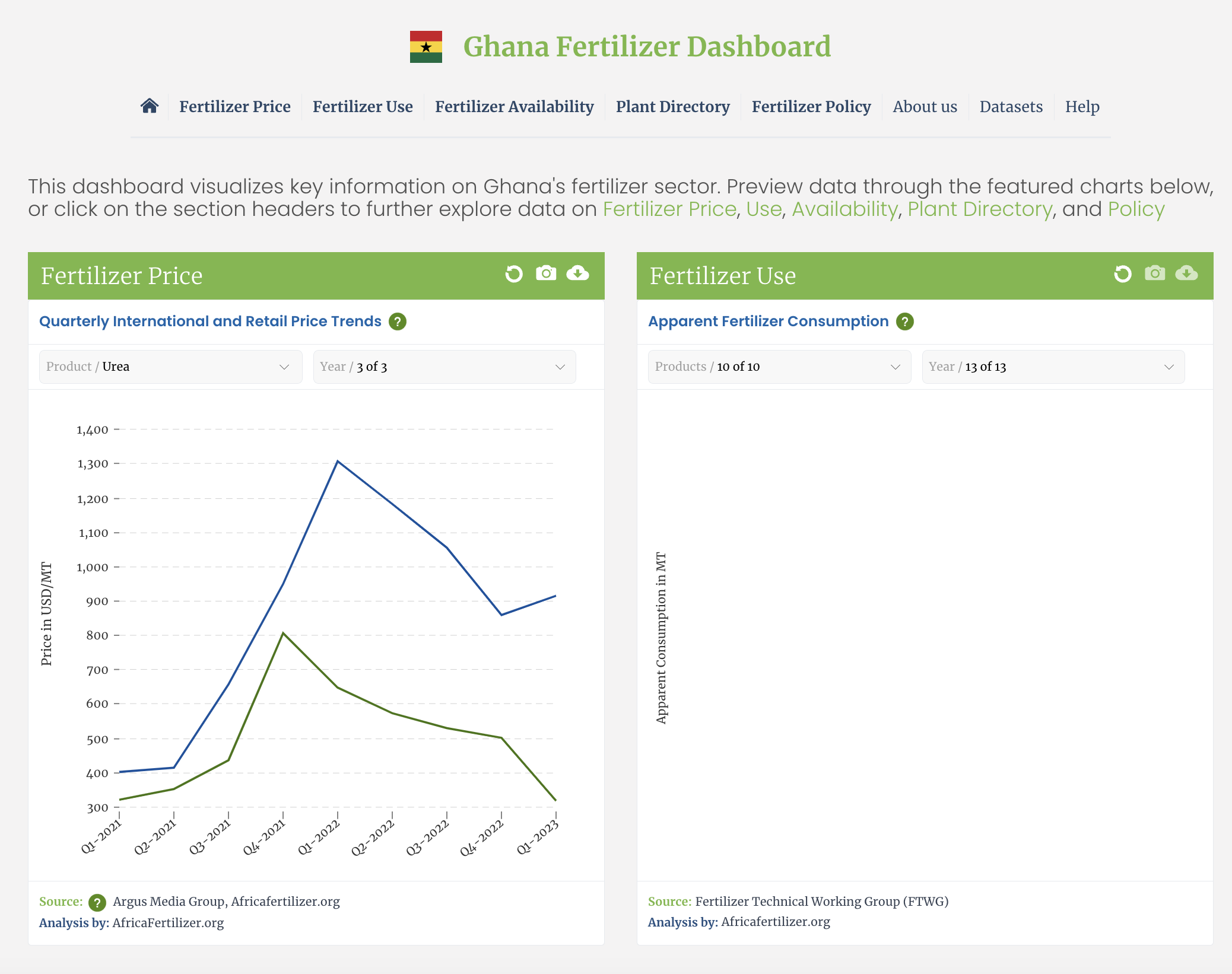 What does the fertilizer data ecosystem need?
Improved methodology is needed for the collection of country-level retail data across all SSA countries. A more refined methodology could increase stakeholders' trust in the quality of the data. Trust would be increased even more if this new methodology is made publicly available. Once a new methodology is available, countries throughout SSA could employ it, creating a more robust and more trusted data ecosystem.  
Specific recommendations for improving the methodology are: 
Review the sampling methodology. Ensure that its representative of the agriculture dealers in each county;

Cover the entire national territory, especially the agricultural regions; and

Engage other local research institutions to validate the research methodology before going back to the field to collect retail data.
Address data gaps in the fertilizer markets, including gathering information on: 
Fertilizer cost build-up (CBU) includes all costs associated with the provision of fertilizers from bagging, freight, insurance to clearing, warehousing, etc. Private stakeholders and governments add up these costs to estimate the cost of fertilizer, and this data informs such things as spending in governmental subsidy programs. This information can be used to optimize fertilizer costs and reduce fertilizer prices at the farm gate through better planning, simplified logistics, negotiation etc.;




Country-specific information on FUBC through improved arable land under production estimates;

Disaggregating national-level data;

Cropland mapping data, in order to ensure there is comprehensive data on SSA's cropland;

Seasonal analysis of retail-level data, so that governments know the carryover stocks and leakages. This knowledge helps governments report on more "real" estimates of consumption over the season; 

Analysis on the impact of government policy interventions, including on policies related to subsidies and the blending market; and

Identifying all the players in local fertilizer markets, what quantities of fertilizer they produce, and how much fertilizer is used locally and how much is exported.
Increase frequency in updating retail prices during this period in which fertilizer prices are increasing on a daily basis. Throughout the FTWGs, stakeholders mentioned that fertilizer invoices are now valid for only one day since the prices increase so frequently. Stakeholders requested that weekly prices be provided on the AFO website, as monthly average prices data come too late to inform decision-making. 
Next steps
While new data collection is not a central focus of the VIFFA program, some decision-making processes may require data that currently needs to be created. Therefore, simultaneous to developing dashboards using existing data, the VIFAA program will also work to identify and fill priority data gaps. VIFAA will respond to and learn from new methods to collect or analyze critical data on fertilizer price, use, availability, quality, or policy. For example, data investments may include innovations in calculating FUBC through improved arable land under production estimates and disaggregating national-level data. 
VIFAA will also explore different approaches and partnerships for filling these data gaps, including: 
Supporting our partner

AFO

to collect new data or improve its methods for collecting existing data, for example, through FTWGs; and

Facilitating data sharing agreements among the government (e.g., Memorandums of Understanding [MOUs] between ministries) and the private sector (e.g., contributing data to the warehouse to be anonymized/aggregated).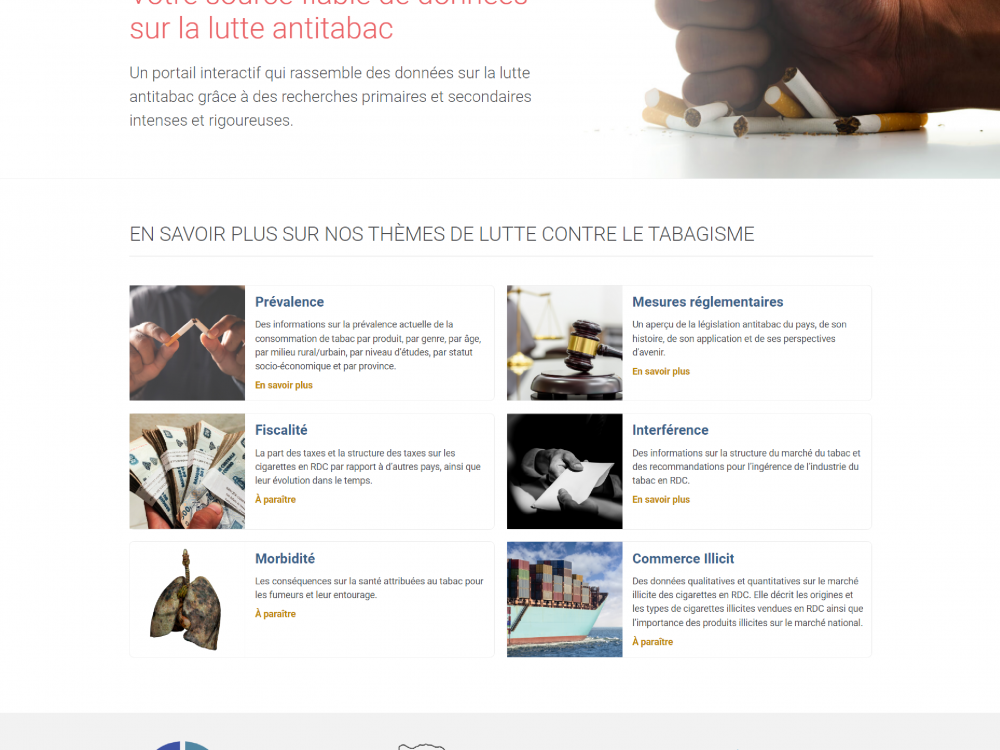 In response to the impending threat of tobacco use in DRC and the various dangers that accompany it, the Tobacco Control Data Initiative website creates a "one-stop shop" to access the relevant data that the DRC's policymakers need to advance tobacco control legislation.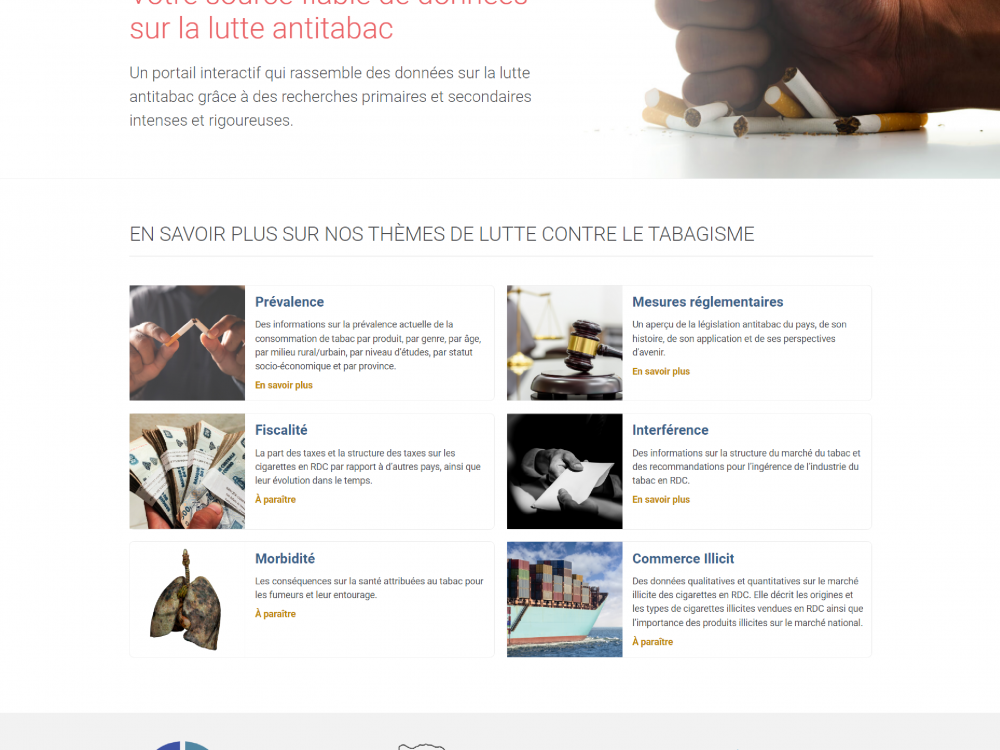 En partenariat avec le Ministère de la Santé de la République Démocratique du Congo (RDC), le Programme National de Lutte Contre la Toxicomanie et les Substances Toxiques (PNLCT), Development Gateway : An IREX Venture (DG) a lancé le tableau de bord de la Tobacco Control Data Initiative (TCDI) de la République Démocratique du Congo (RDC) à Kinshasa, RDC, le 29 mai 2023.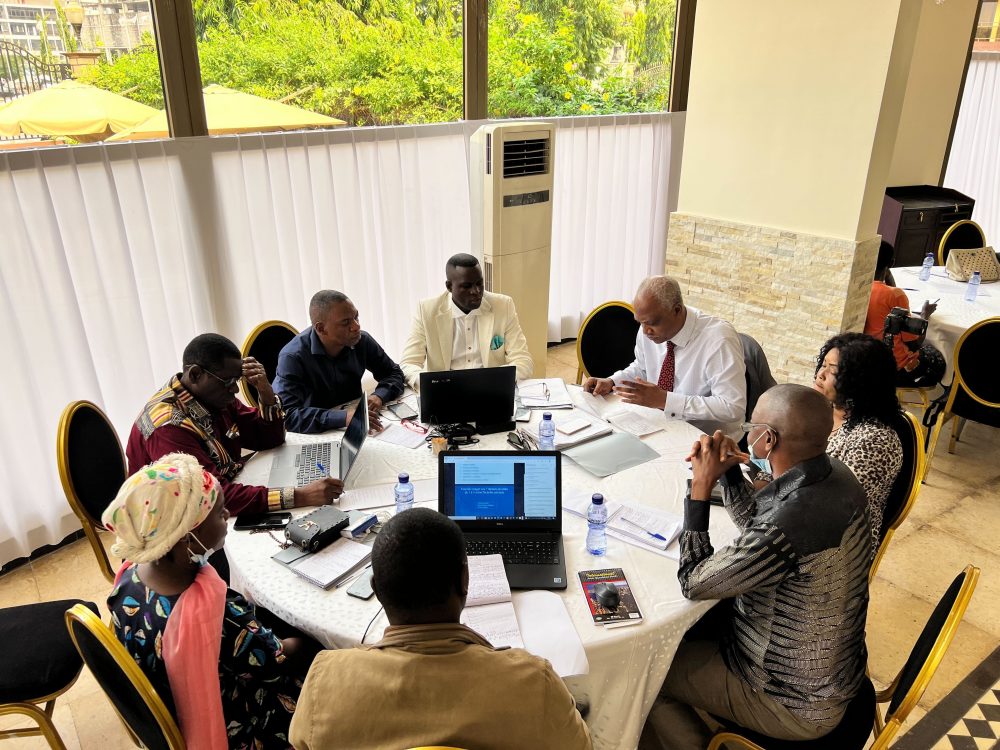 Accessible and timely public health data has the power to shape policy and significantly improve population health outcomes. But effective public health policy needs to be built on a foundation of trust in order for policies and individual health behaviors to change. In DG's TCDI program, we've learned three lessons on how to build trust in public health data.