Sharing the OpenDCH StoryMap: Exploring the Mapping Process in Côte d'Ivoire
Andrew Mandelbaum, Nesit Abedje
The Open Geospatial Data Center for Health (OpenDCH) program aims to address gaps in both data supply and demand in Côte d'Ivoire, focusing on stakeholder engagement, alignment of data sources, and forging of data literacy. OpenDCH is a partnership between AidData, Development Gateway, the Ministry of Health, and USAID/Côte d'Ivoire, and is funded by PEPFAR.
To improve knowledge of HIV/AIDS in Côte d'Ivoire and inform efforts to combat the epidemic, the initiative conducted an extensive data collection and mapping exercise in 7 regions of the country, engaging over 140 people, and registering over 25,000 points of interest.
The Storymap below takes us throughout the neighborhoods of Abidjan, to Bouaké and OpenDCH's other focus areas, all the way to the Map-A-Thons hosted in Washington, D.C. Through Storymaps, we hope to make our mapping process more open, engaging, and share how it will complement ongoing efforts to combat HIV/AIDS.
You can explore the Storymap below, or access the full page here.
The Storymap is also available in French:

Related from our library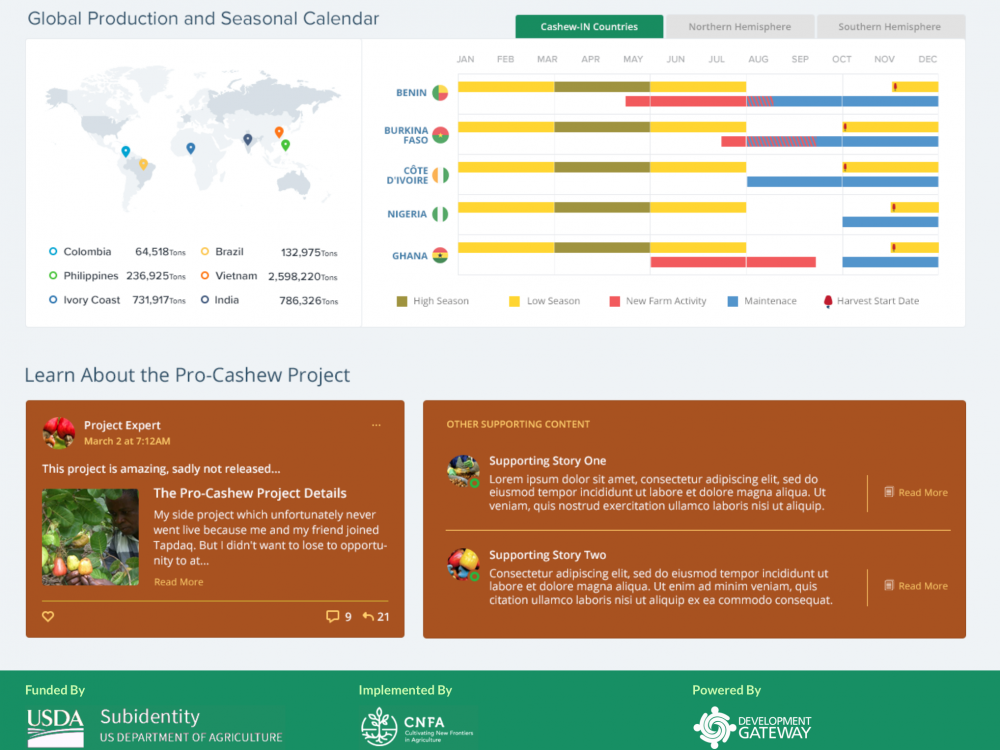 Des données exhaustives et fiables peuvent contribuer à accroître les profits, à réduire les pertes ainsi qu'à améliorer la compétitivité des agriculteurs, des producteurs, des transformateurs et des autres acteurs du secteur de la noix de cajou. Development Gateway (DG) s'est associé à Cultivating New Frontiers in Agriculture (CNFA) dans le cadre du projet PRO-Cashew de l'USDA pour l'Afrique de l'Ouest pour développer Cashew-IN, une plateforme de collecte et d'analyse de données.
December 16, 2021
Agriculture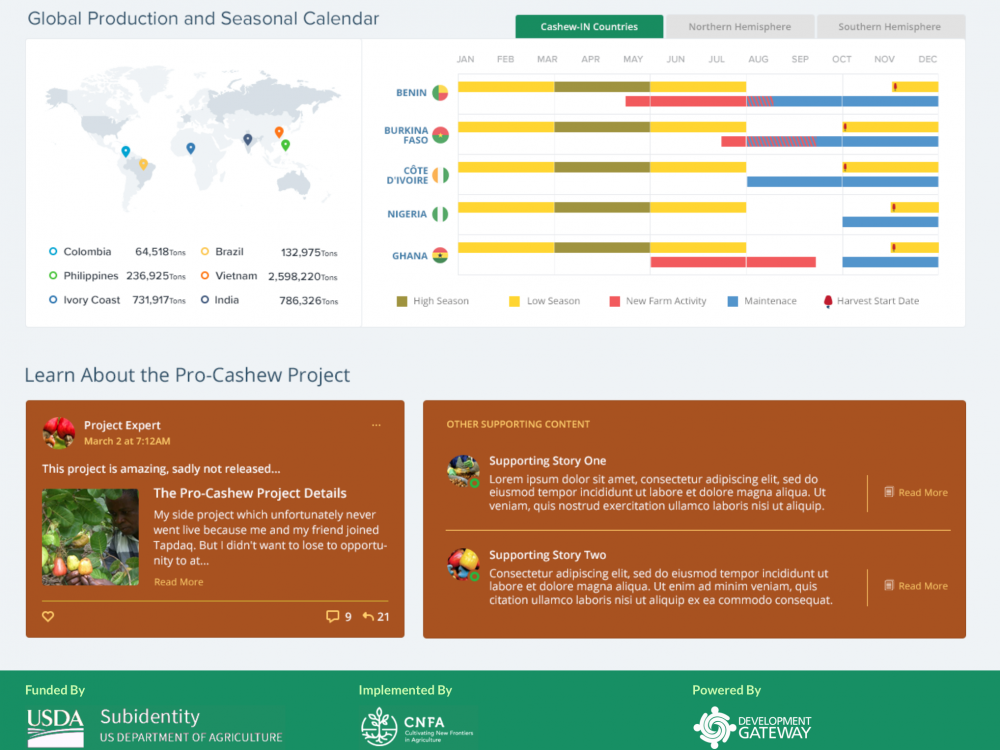 For cashew farmers, producers, processors, and others in the West African cashew sector to increase profits, reduce loss, and improve global competitiveness, comprehensive and reliable data is required. Development Gateway has partnered with Cultivating New Frontiers in Agriculture (CNFA) under the USDA West Africa PRO-Cashew project to develop the Cashew-IN data collection and analysis platform.
December 16, 2021
Agriculture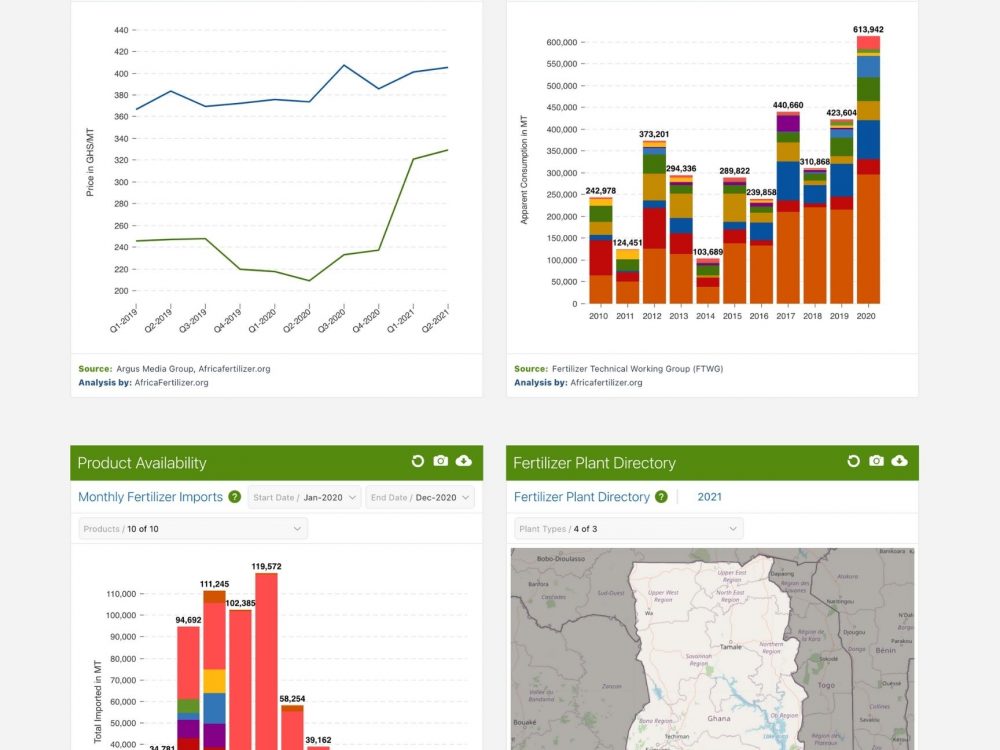 Launching this week, the VIFAA Ghana Fertilizer Dashboard aims to fill key fertilizer information gaps, increase data-driven policy and investment decisions in the fertilizer sector, and develop comprehensive, user-centered fertilizer data dashboards. Here is a deep dive into what is visualized on the dashboard.