Streamlining the IATI-AIMS Import Process
November 1, 2018
Data Management Systems and MEL
News/Events, Open Data, Program
At Development Gateway (DG), we continually emphasize learning and improving on established tools, seeking out new ways of designing to optimize impact. In recent months, as part of the International Aid Transparency Initiative (IATI) Data Use Fund, we've made several key improvements to our existing IATI-AIMS Import Tool that have made it more user-friendly and sped up the process of importing IATI data into Aid Information Management Systems (AIMS). These improvements build on lessons learned from work we completed earlier this year to import and use IATI data in country AIMS, in Senegal and Madagascar.
In determining what improvements would be most impactful, we geared our decisions towards streamlining and consolidating the IATI-AIMS import process as much as possible. One of the biggest improvements we made was using the IATI API, enabling users to be able to automatically search for and use specific IATI files in the Import Tool.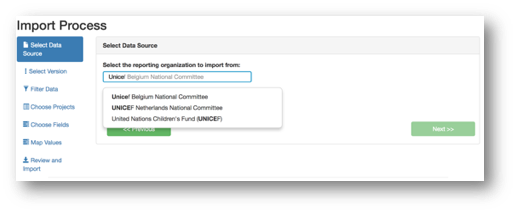 Figure 1: Improvements to the IATI-AIMS Import Tool include the ability to search for Reporting Organizations, and automatically pull their data from the IATI API
With this enhancement, users no longer need to be trained on how to find and download files from the IATI Registry – instead, the process is simplified, housed from start to finish within the Import Tool itself.
Further simplifying the process, we added "tooltips" with the IATI field definitions so that users can hover over an icon to see the IATI definition for specific fields without having to access the codelist to do so. Additionally, we built the capability to preview the IATI data, allowing users to view and understand what the data will look like once it is imported without having to use an outside tool to view it.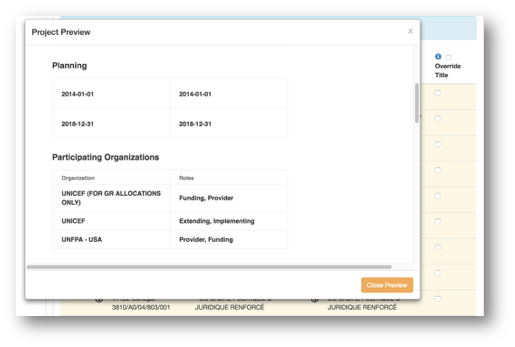 Figure 2: IATI Project Preview
After making these improvements, we have been able to upgrade the Senegal IATI-AIMS tool and train government users and other interested development partners (including UNICEF, UNFPA, and the Italian Agency for Development Cooperation) on the new functionalities.
In line with DG's commitment to open source tools, each of these changes have been added to the IATI-AIMS Import Tool open source code, available to the public on GitHub. In building on this work, we've taken a step forward in easing the process of importing IATI data into AIMS, further reducing the reporting burden for those that choose to use IATI to report to AIMs. We will continue making improvements as we learn more about what works – and what doesn't – in building effective and useful tools in expanding IATI data use.
Related from our library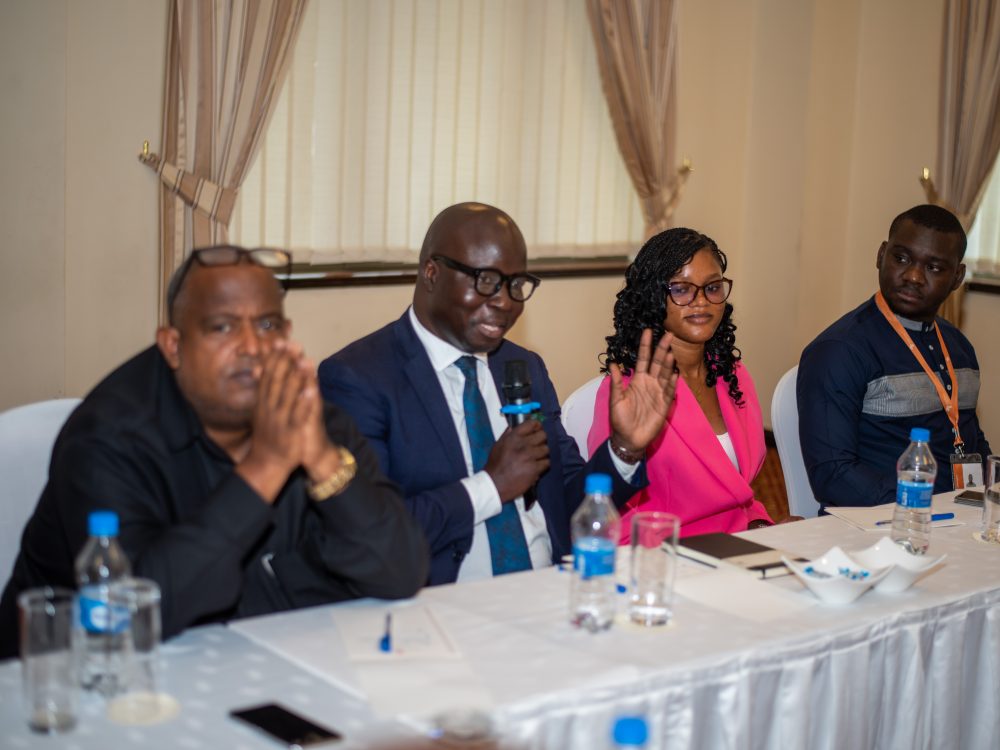 Development Gateway: An IREX Venture (DG) hosted a discussion titled "Transforming Food Systems: The Power of Interoperability and Partnerships" at both Africa Food Systems Forum (AGRF) 2023 and the recently concluded ICT4Ag conference. Discussions from these critical events revolved around key themes crucial to DG's ongoing work, including connecting people, institutions, partners, and systems when we think about technology working at scale to transform agriculture. In this blog, we explore three key takeaways from these conversations.
November 16, 2023
Agriculture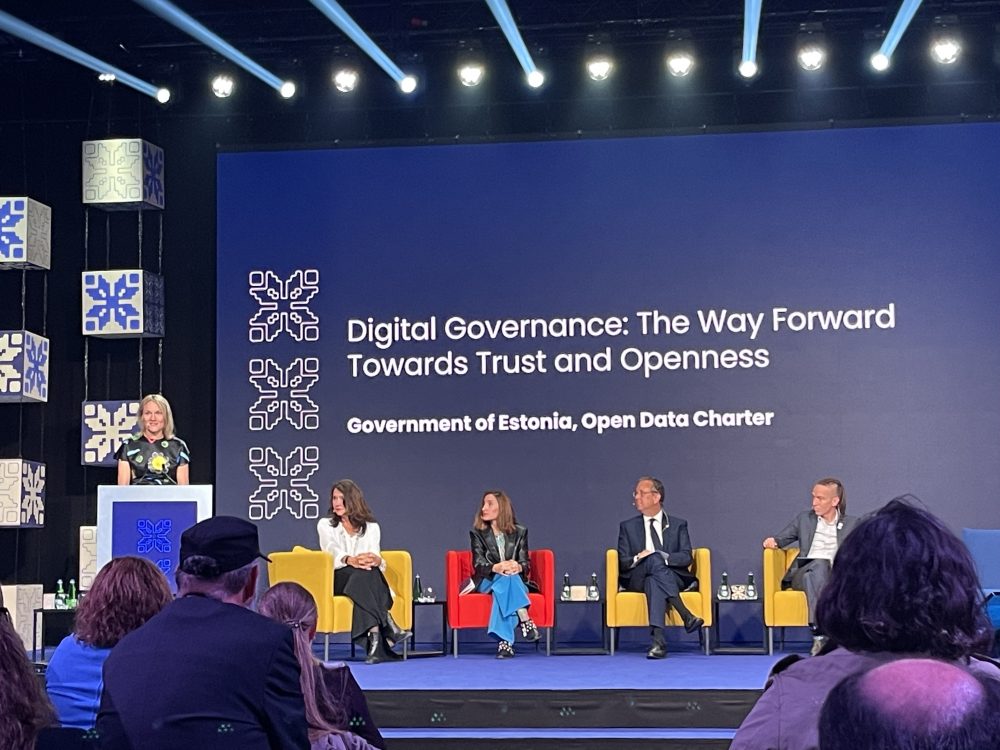 The 2023 OGP Summit in Tallinn, Estonia featured a number of discussions centered on open government in the digital age. While the use of digital tools in government is far from a new idea, the COVID-19 pandemic spurred a rapid expansion of this practice, with leaders quickly adapting to remote environments through digitizing government processes
September 19, 2023
Global Data Policy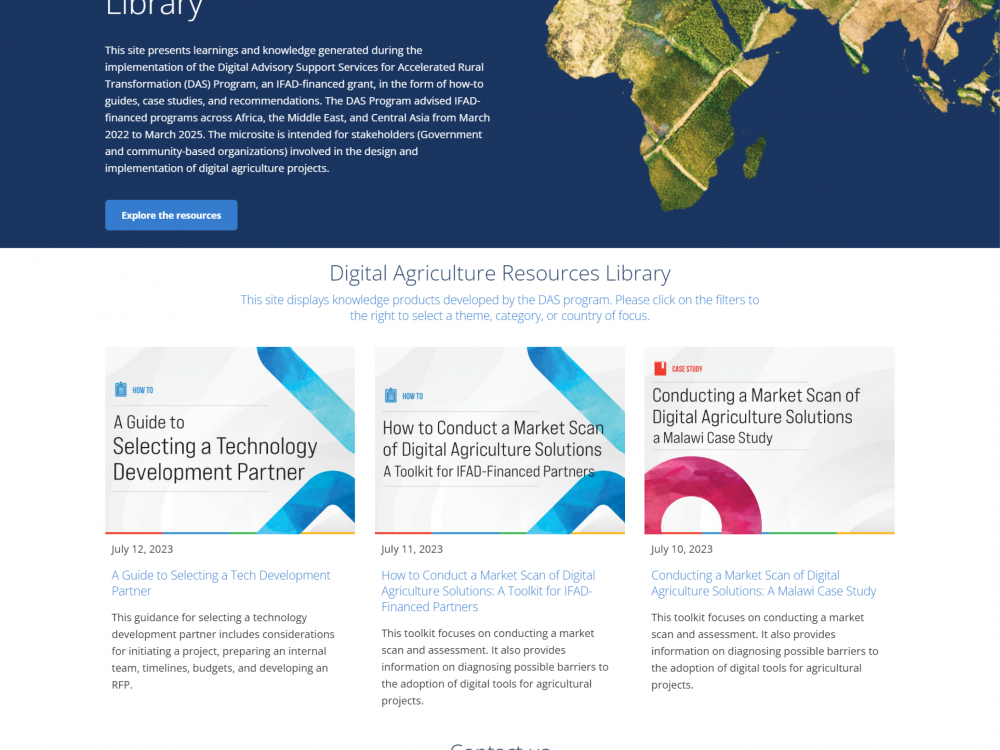 DG is pleased to announce the launch of our Digital Agriculture Knowledge Management Library, which is a digital repository of resources detailing digital agriculture best practices. These resources were created as part of our DAS program in order to support individuals and groups across Africa, the Middle East, and Central Asia as they advance local and regional agricultural systems through the implementation of digital tools and technologies.
September 12, 2023
Agriculture