Turning 20 in 2020…
August 25, 2020
Josh Powell
As I sit to write about Development Gateway's future, on our 20th anniversary, the world looks quite different than it did just a few short months ago. In one sense, the global pandemic has left no one untouched; while in another it has painfully underscored the many ways in which persistent inequities amplify the impact of emergent shocks. Globally, we have seen increased backlash against these inequities, from the US to Mali to India to Hong Kong, and beyond.
Within digital governance, the "technology theatre" of COVID-19 response continues to be fraught: we've seen a multitude of tools-first approaches, outsized influence from big tech, and insufficient data governance models that risk undermining trust in government and instead opening doors for harms. Meanwhile, comparing the performance of countries in combating COVID-19 has underscored the need for effective (and trusted) government, reduced bureaucratic corruption, and strengthened social cohesion, with trusted sources of data and information to go along. As our board member, Nanjira Sambuli, put it, "[t]here is no technological wonder that can 'leap frog' this fundamental reform" toward locally owned, trusted, and legitimate application of technology in solving critical governance and service delivery challenges.
While the world feels less predictable than at any point in my life, DG's vision of a world in which institutions listen and respond to the needs of their constituents; are accountable; and are efficient in targeting and delivering services that improve lives feels more relevant than ever. But while our vision remains fixed, 2020 has highlighted that helping to build this future requires us to be more audacious in our advocacy, more intersectional in our approach, and more ambitious in our work. Marginal improvements will not take us through a recovery toward a brighter future.
Who We Are and How We Work Matters
Global DG: When I joined DG in 2010, we were very much a "DC shop" with a large US team and heavy center of gravity in our HQ. Outside of the US, our offices in Dakar, Senegal, and Nairobi, Kenya were small and led by senior European consultants.
Over the past decade, we've decentralized to the point where two-thirds of our team is based outside of the US, and have prioritized hiring team members in and from the countries in which we work. This decentralization has made DG a better organization that benefits from diverse perspectives, understanding of (sub)national context, and greater trust from governments and partners. It has also made us more resilient during COVID-19, enabling us to continue our work more effectively. Future team growth will continue to be almost exclusively in the countries and regions where our work takes place, as we further our identity as a truly global organization.
Equity and Inclusion: DG has placed a strong emphasis on gender: in our leadership, governance, HR policies, programs, external advocacy, and policy engagement. We've had the opportunity to be the fiduciary vehicle for the Open Heroines network, as it grows its community and considers long-term governance arrangements. This focus on gender will continue to be a critical element of DG's approach, and will become more intersectional with a stronger emphasis on race and other forms of inclusive representation.
Adaptation: DG has gone through many iterations over the past two decades, and that ability to change is both the secret to our longevity and the key to our future success. While it's become trite to say, DG is truly a learning organization: we take what we learn in one program and apply to others, we constantly confer with partners and clients to learn how we can do better, and we work to improve the skills and knowledge of our team. In an uncertain environment, the ability to learn, adapt, and apply our core competencies of data, technology, and institutional change toward emergent needs is crucial to our future.
Understanding Institutions: One of the legacies of our World Bank founding is a long history of working closely with governments and development agencies from the inside. Our approach has changed significantly over the decades to be more problem-driven and collaborative, but our experience has created the credibility to serve as trusted partners – navigating bureaucratic hurdles and inevitable politics and territoriality – to support governments in using data and technology to solve their highest priority challenges.
Data, Technology, and Evidence: Everything we do at DG centers around supporting our partners to apply data, technology, and evidence toward achieving better, more equitable outcomes. Building tools that get used – whether to improve procurement efficiency and transparency, designing better tobacco control policies, or informing governments of the impact of COVID-19 on fertilizer markets – all start with identifying real problems and applying the best available data and evidence. As we are seeing in 2020, the need for trusted intermediaries and technical and political support for evidence-informed policy-making is more important than ever. We can't confidently project the exact challenges 2021-onward, but we can anticipate that the ability to support trust-based, rigorous, equitable, appropriately governed, and timely data use will be needed to meet them.
Our Third Decade
As we look forward to DG's next decade, which coincides with the end of the 2030 SDG era, the tumult of the present, together with our core identity and skills, point us to several opportunities to contribute to a more hopeful future.
Data Equity: It's no longer enough to do the right things in managing data securely and ethically, or even to push for stronger data protection, privacy, and governance. 2020 has made clear yet again the deep inequities in how data are collected (or not), protected (or exposed), and used (or abused) – and the ways in which performative technology theatre distracts from the harder work of building trust in government and providing digital services that are fairly designed and responsive to the needs of constituents. Data to inform policies that are responsive to the needs of women, minority, and marginalized communities are often missing and/or not disaggregated, and the default lens of (white) male data too often persists. DG will become more assertive in pushing for a future where data are collected for the benefit of – and in participatory consultation with – the communities from which they are currently extracted, used to support the priorities of those communities, and protected and/or deleted when their consented purposes are achieved. We were at the forefront of the open data movement and the push for data use, and will increase our investment to become a leader in defining, practicing, and advocating for data equity in development.
Policy and Advocacy: DG has evolved in recent years into a policy contributor, building from our hands-on work to shepherd critical lessons between the global development community and our partners at the national and subnational levels. Historically, this work has been exclusively bootstrapped and scaffolded on top of existing projects. As we see the impact our work can have on global and national policymakers, we also see the opportunity and need to do more – to address critical issues like systemic racism and sexism in development, the ongoing crisis in global cooperation, and continued challenges in applying and using evidence. For the first time in 2020, we have carved out a core budget for policy that, while modest, will be complemented by greater fundraising focus to build out a policy practice at DG.
Programmatic Focus: In recent years, we've moved from an organization that followed a more traditional consulting approach (implementing dozens of smaller projects per year), to one that takes on several concurrent large programs (current examples include: OpenDCH, DCDJ, VIFAA, TASAI VISTA, TCDI, AD3, and a soon-to-launch program on data for cashews in West Africa). Implementing these larger programs initially stretched us – requiring advancements in our operational processes, M&E capabilities, and administrative processes – but also validated our theory that longer-term implementation, deeper partnership, and more iterative design processes gives us a greater opportunity to achieve deep and meaningful partnerships and impact.
A global pandemic may not be the ideal business environment to pursue a growth agenda, but we believe that now is the time for DG to be bolder, and that this boldness will require that we also be bigger. The world around us is changing daily, but the principles upon which we are built are the right ones for navigating and influencing that change. We are looking forward to working with our partners in making DG's 3rd decade our most ambitious and successful one yet.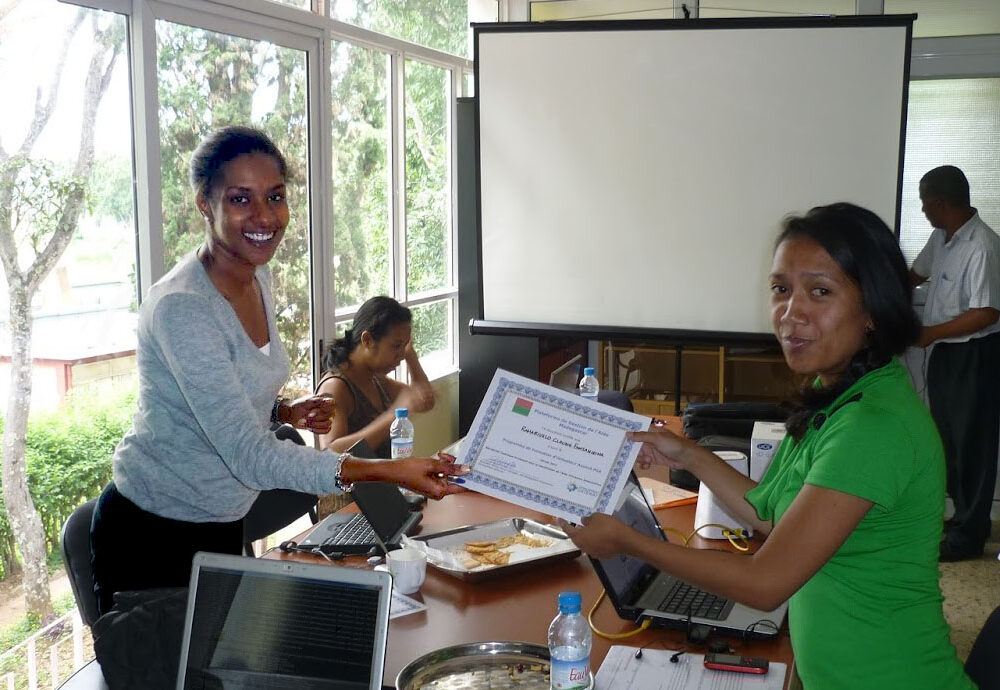 DG has been shaped by 20 years of lessons learned through assessments, implementations, and challenges. These lessons have helped to evolve our approach, influenced our policy perspective, and supported continuous growth & innovation.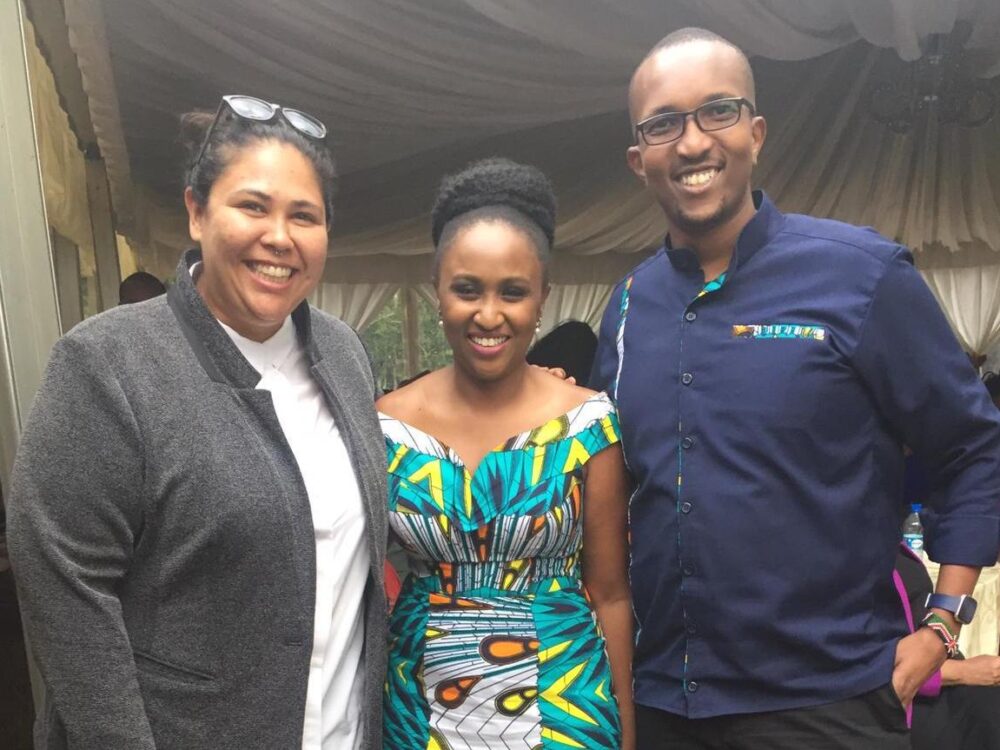 Over the last twenty years, DG has morphed into a global organization with location-based personnel across the world. Where are we now? Who is Development Gateway and what do we prioritize?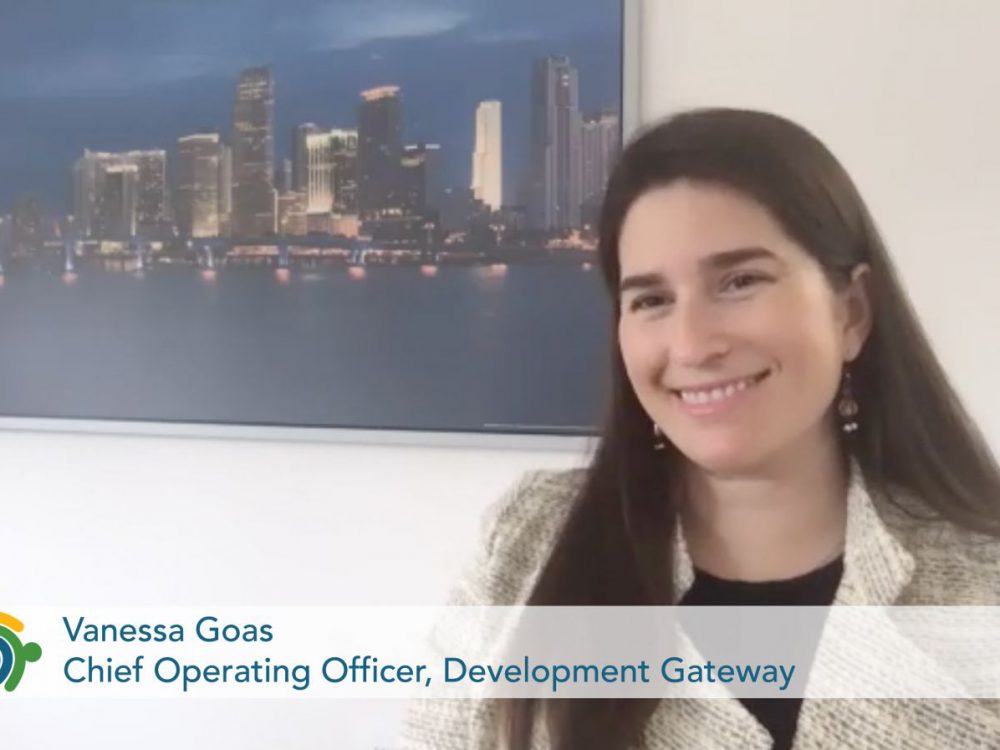 As we celebrate our 20th anniversary, we recognize that in many ways the DG of today and the DG of 20 years ago are totally different, but what we have accomplished and learned on the journey has become part of our DNA. Our successes and challenges have fed into our ethos as the innovative, agile organization that we are today.