Voices of the Cashew Sector – Roland Oroh
May 19, 2022
Agriculture
Constance Konan, Aminata Camara Badji, Analisa Goodmann
In 2020, Development Gateway (DG) partnered with Cultivating New Frontiers in Agriculture (CNFA) under the USDA West Africa PRO-Cashew project to develop the Cashew-IN data collection and analysis platform. 
The project has identified gaps in the data collection, storage, usage and dissemination related to the cashew sector in all five of the implementing countries (Côte d'Ivoire, Benin, Burkina Faso, Ghana, and Nigeria). The project is now working to address these gaps through a multi-country cashew data management system (Cashew-IN) that will facilitate access to and use of data to improve decision-making for policymakers, farmers, and the private sector. The ultimate goal is to generate better market outcomes for cashew nuts in these countries.
Roland Oroh, Chairman of the Nigeria National Cashew Steering Committee, provides an overview of the cashew sector in Nigeria and explains how the Cashew-IN platform developed by CNFA and DG will support his work.
Can you give us an overview of the challenges to accessing data in the cashew sector in Nigeria?
There is no official organized way of aggregating cashew sector data, even though large amounts of data reside in public and private sector organizations and institutions with a mandate to work on the research, production, and trade in cashew products. Institutions like the Cocoa Research Institute of Nigeria (CRIN); the Federal Ministry of Agriculture; the Federal Ministry of Industry; Trade and Investment (FMITI); Nigeria Export Promotion Council (NEPC); Central Bank of Nigeria (CBN); National Cashew Association of Nigeria (NCAN) and the National Bureau of Statistics (NBS); and the Nigeria Agribusiness Register (NAR) all have bits and pieces of cashew data. But this data needs to be collected regularly, updated, aggregated, and presented in a way that gives value to the different users of the data. There are different users, and these users have different needs. Presenting the data in a harmonized way to serve different purposes is what needs to be done now. 
What is your strategy to contribute to the development of the cashew sector in Nigeria in the next 5 years?
There has to be a plan for developing the cashew sector in Nigeria. The plan will include a strategy. We are currently producing 300,000 metric tonnes of cashews per year But the raw cashew nut (RCN) requirements of both the export trade and local processors seems to be much larger than our current production. There is also a need to reduce speculative trading of RCN, which shuts up local prices of RCN at the beginning of the trading season, and this is taking us out of the international market. There is a need to increase our yield and hectares cultivated to cashew. 
All of this should happen at the state level. More states are now interested in cultivating cashew to support their rural economy and also to generate internally generated revenue (IGR). We also need to put more kernels originating from Nigeria in the domestic and international markets. So, kernel market development needs to happen as quickly as possible.

Getting sustainable finance for the sector is also critical. The World Bank has expressed interest to support the sector in Nigeria. All this and much more will constitute the National Cashew Development Plan.

This Plan is under development currently and when approved by sector operators and the Government, it will run for 5 years. The plan will have clear benchmarks and milestones to check if progress is being made during its implementation.

There is a national committee set up by the Federal Ministry of Agriculture and Rural Development chaired by the private sector and co-chaired by the government that is developing this plan. The committee is supported by the Pro-Cashew project.

Ultimately, Nigeria's goal with the Cashew National Development Plan is to be the second largest producer of RCN in Africa, after Côte d'Ivoire, within five years and significantly contribute kernels from Nigeria into the international market.
How can the Cashew-IN platform help you achieve your objectives?
Data and information is what drives development of any sector. So, we cannot overemphasize the role of the Cashew–IN platform in helping to drive development of the Nigerian cashew sector, especially as we pursue a market-led and private sector driven development approach. The Platform was launched in April in Nigeria and was the second in West Africa.

At the level of the National Steering Committee, we are very excited about the Cashew-IN platform, and we look forward to mobilizing all stakeholders to support the platform for sustainability and value creation. We will use the platform to inform, sensitize, and support decision making by farmers, traders, policy makers, and researchers so as to realize Nigeria's goal to become or maintain the position of second largest RCN producer in Africa and number one producer and exporter of kernels from Africa to the world markets in a 5-10 year's time frame. 
This interview was edited for clarity and style. 
To learn more about Cashew-IN, check out our Cashew-IN program playlist on YouTube.
For any questions or comments, please reach out to Constance Konan at ckonan@developmentgateway.org. 
Partners
USDA
The U.S. Department of Agriculture is a federal department that provides leadership on food, agriculture, natural resources, rural development, nutrition, and related issues based on public policy, the best available science, and effective management. Through their PRO-Cashew project, USDA is working to boost the competitiveness of West African producers by improving efficiency and quality in production and trade, and by working to develop more coherent regional trade and investment policies.
CNFA
Cultivating New Frontiers in Agriculture is an international agricultural development organization that specializes in the design and implementation of sustainable, enterprise-based agricultural initiatives. We work with businesses, foundations, governments, and communities to build customized local and global partnerships that meet the world's growing demand for food. Since its inception in 1985, CNFA has designed and implemented enterprise-based, agricultural development initiatives to facilitate market access, enhance agribusiness competitiveness, increase productivity, and improve access to inputs and financing in 47 countries around the world.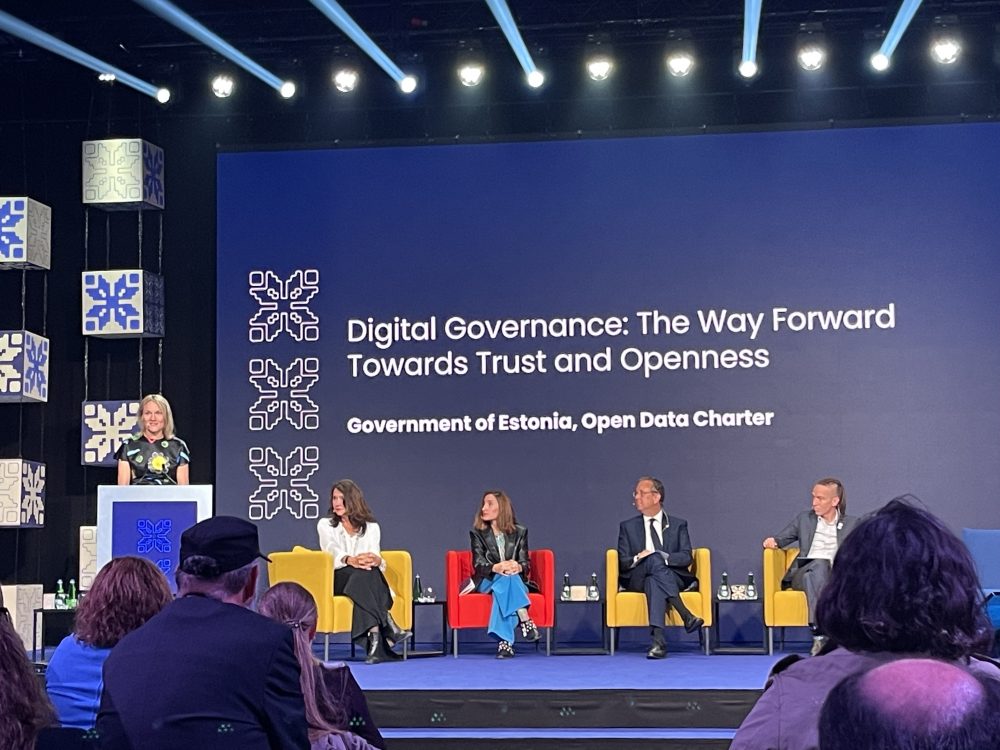 The 2023 OGP Summit in Tallinn, Estonia featured a number of discussions centered on open government in the digital age. While the use of digital tools in government is far from a new idea, the COVID-19 pandemic spurred a rapid expansion of this practice, with leaders quickly adapting to remote environments through digitizing government processes
September 19, 2023
Global Data Policy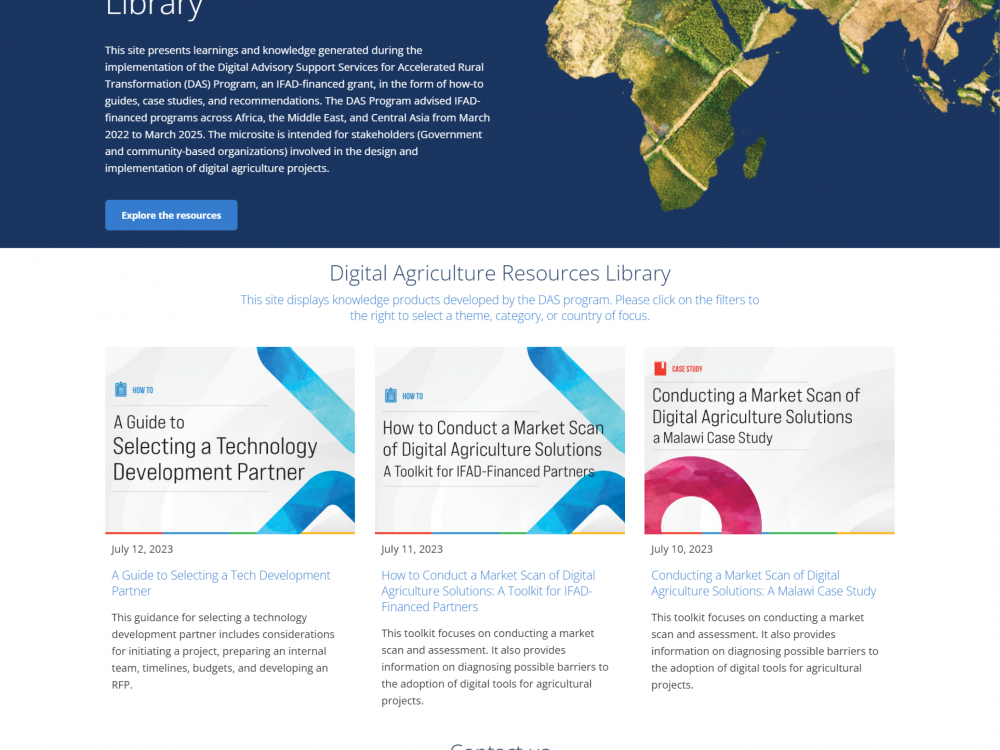 DG is pleased to announce the launch of our Digital Agriculture Knowledge Management Library, which is a digital repository of resources detailing digital agriculture best practices. These resources were created as part of our DAS program in order to support individuals and groups across Africa, the Middle East, and Central Asia as they advance local and regional agricultural systems through the implementation of digital tools and technologies.
September 12, 2023
Agriculture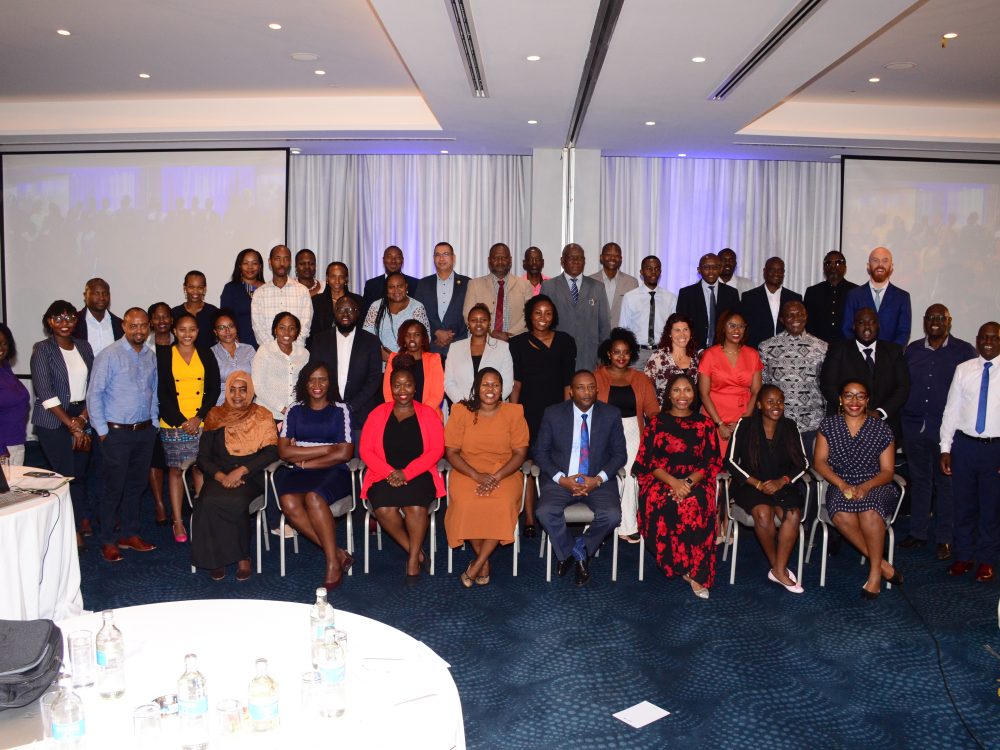 With the aim of improving the efficiency of agriculture data use, Development Gateway: An IREX Venture (DG), Jengalab, and TechChange—with a grant from the International Fund for Agricultural Development (IFAD)—recently held a learning event, titled "Digital Agriculture: Building the Agricultural Systems of Tomorrow," in Nairobi, Kenya. Participants identified two key recommendations for advancing digital agriculture in order to increase food security.
August 29, 2023
Agriculture