Vanessa Baudin Sanchez
Principal Consultant, West Africa Regional Manager
Senegal
Vanessa is DG's Regional Manager for West Africa, and oversees DG's West Africa operations from our hub in Dakar. As the main coordinator for DG's West Africa program portfolio, her responsibilities include conducting initial assessments and elaborating project guidelines based on clients' real needs and available budget, monitoring and evaluating physical and financial project progress, and providing advisory services on technical and institutional aspects for a sustainable implementation of DG solutions at country level.
She is an experienced Project Manager on DG's AMP having led AMP technical implementations across Africa, and also drives DG's work on implementing extractives industry audit management systems in Nigeria. Vanessa also manages new and existing clients and partnerships in the region, and has been integral in building DG's focus on the extractives industries.  
Prior to DG, she worked as a Network Engineer with Orange, and as an Information Analyst with the World Bank. Ms. Sanchez holds a Master's of Science in Telecommunications and Computers from the George Washington University, as well as a Bachelor's of Science in Electrical Engineering.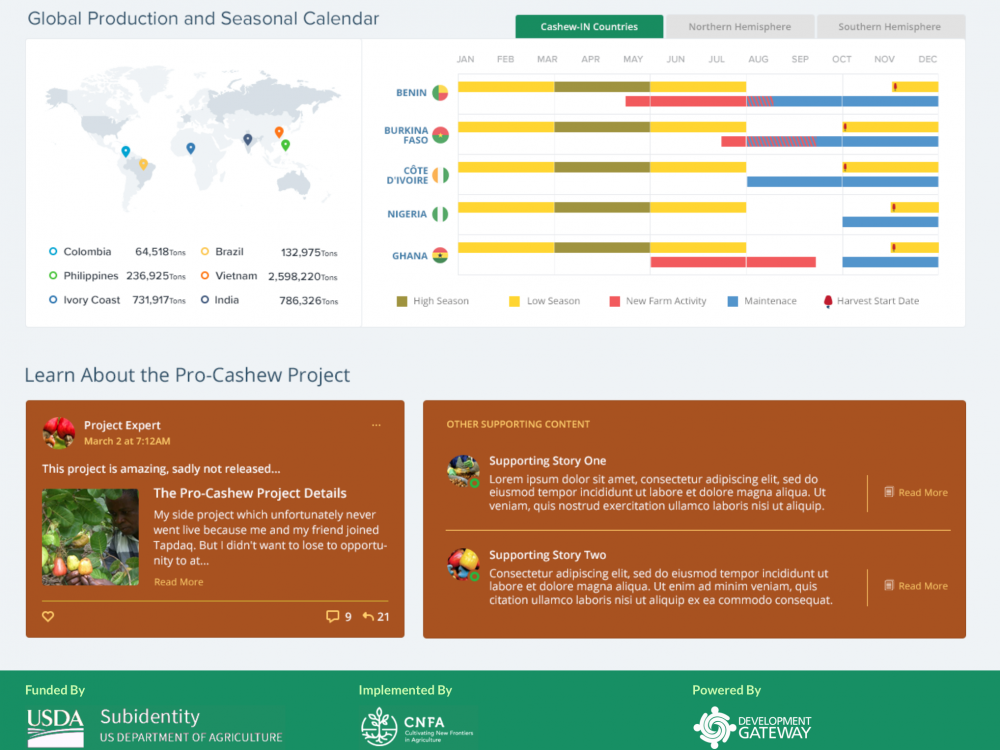 Des données exhaustives et fiables peuvent contribuer à accroître les profits, à réduire les pertes ainsi qu'à améliorer la compétitivité des agriculteurs, des producteurs, des transformateurs et des autres acteurs du secteur de la noix de cajou. Development Gateway (DG) s'est associé à Cultivating New Frontiers in Agriculture (CNFA) dans le cadre du projet PRO-Cashew de l'USDA pour l'Afrique de l'Ouest pour développer Cashew-IN, une plateforme de collecte et d'analyse de données.
December 16, 2021
Agriculture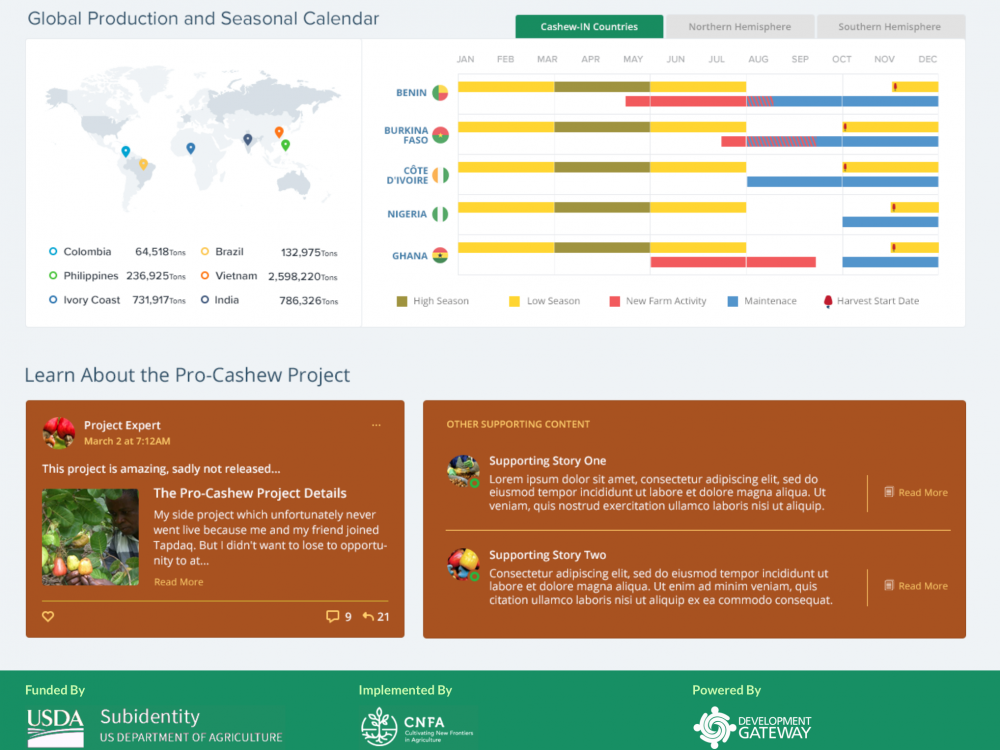 For cashew farmers, producers, processors, and others in the West African cashew sector to increase profits, reduce loss, and improve global competitiveness, comprehensive and reliable data is required. Development Gateway has partnered with Cultivating New Frontiers in Agriculture (CNFA) under the USDA West Africa PRO-Cashew project to develop the Cashew-IN data collection and analysis platform.
December 16, 2021
Agriculture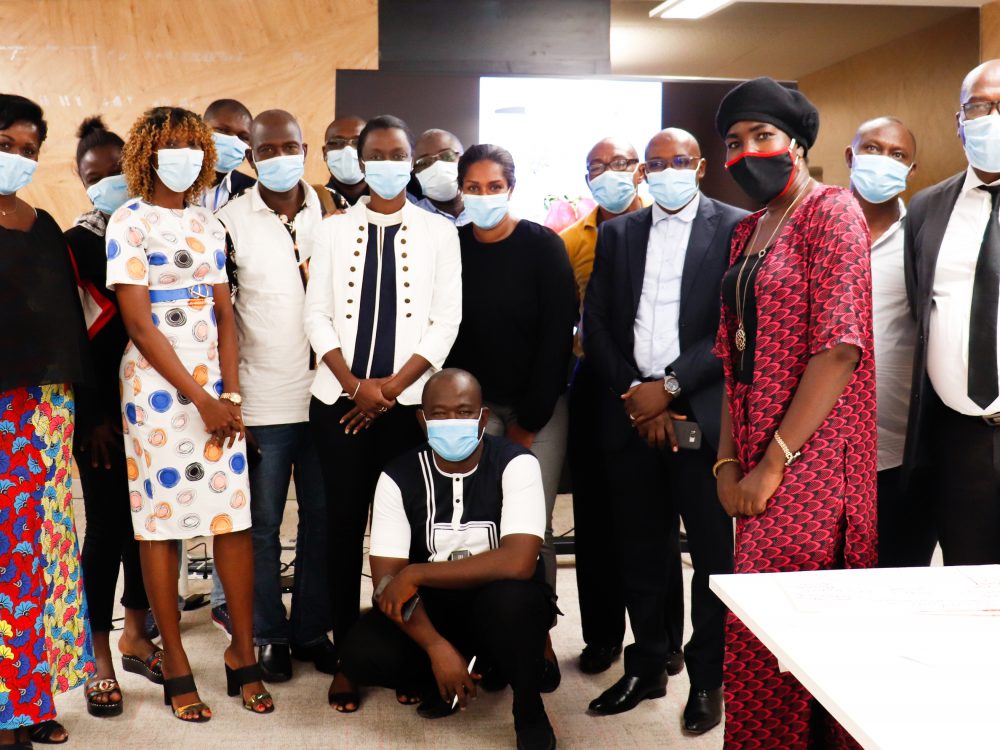 Development Gateway travaille aussi dans les pays francophones d'Afrique et des Caraïbes depuis 2007. Nous mettons à profit notre expertise technique et développons des outils, des processus et des analyses multilingues personnalisés pour soutenir les efforts de nos partenaires à obtenir de meilleurs résultats dans plusieurs secteurs, notamment l'assistance au développement, l'agriculture, les industries extractives et la santé. Ce bulletin d'information revient sur la présence de DG dans les pays francophones. 
August 17, 2021
Aid Management Program