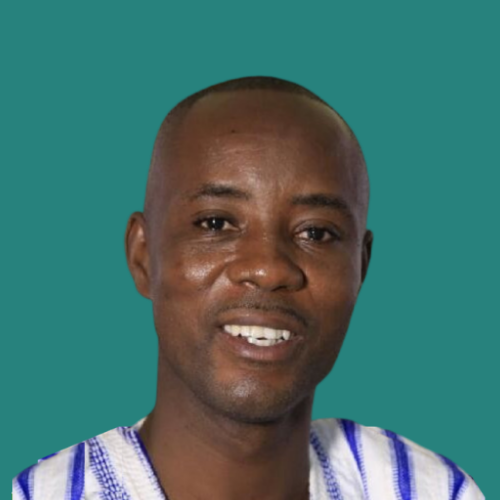 Raymond Wekem Avatim
Senior Consultant
Ghana
Raymond is the Country Lead in Ghana for the Visualizing Insights on Fertilizer for African Agriculture (VIFAA) program. Raymond has over 16 years of project management experience in Ghana's agriculture sector. He leads all in-country aspects of the Ghana VIFAA implementation, from understanding stakeholder needs, to technical dashboard design, to leading workshops.
Previous to DG, he served as the Agriculture/Livelihoods Specialist for a USAID program that implemented nutrition-sensitive crop cultivation across 17 districts in northern Ghana. Raymond holds an MA in Development Studies from the International Institute of Social Studies at Erasmus University Rotterdam in the Netherlands, and a postgraduate certificate in Community Leadership from George Mason University's Executive and Professional Education program.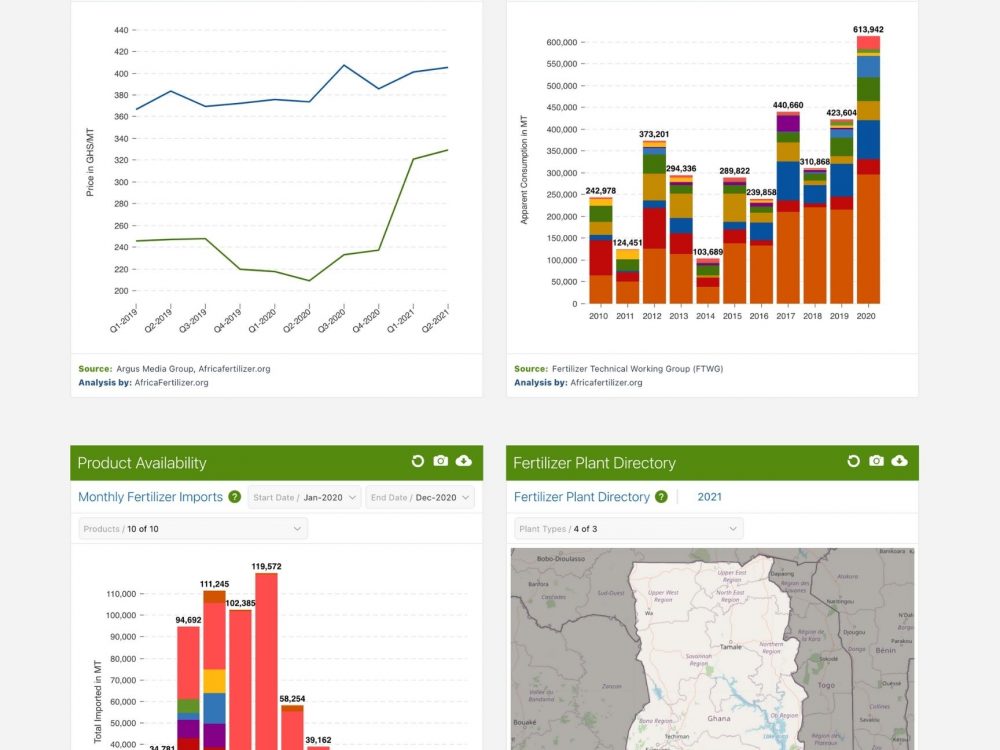 In looking at the data and talking to stakeholders in Ghana, several key trends are starting to emerge in the country's fertilizer market and in turn through the data captured in the VIFAA Ghana Dashboard. These trends are important for decision-makers planning for each season, and when thinking about the future of the market. In this blog we'll dive into these features of the Ghana market, including where (and how) the data fits in.
November 11, 2021
Agriculture
November 3, 2021
Agriculture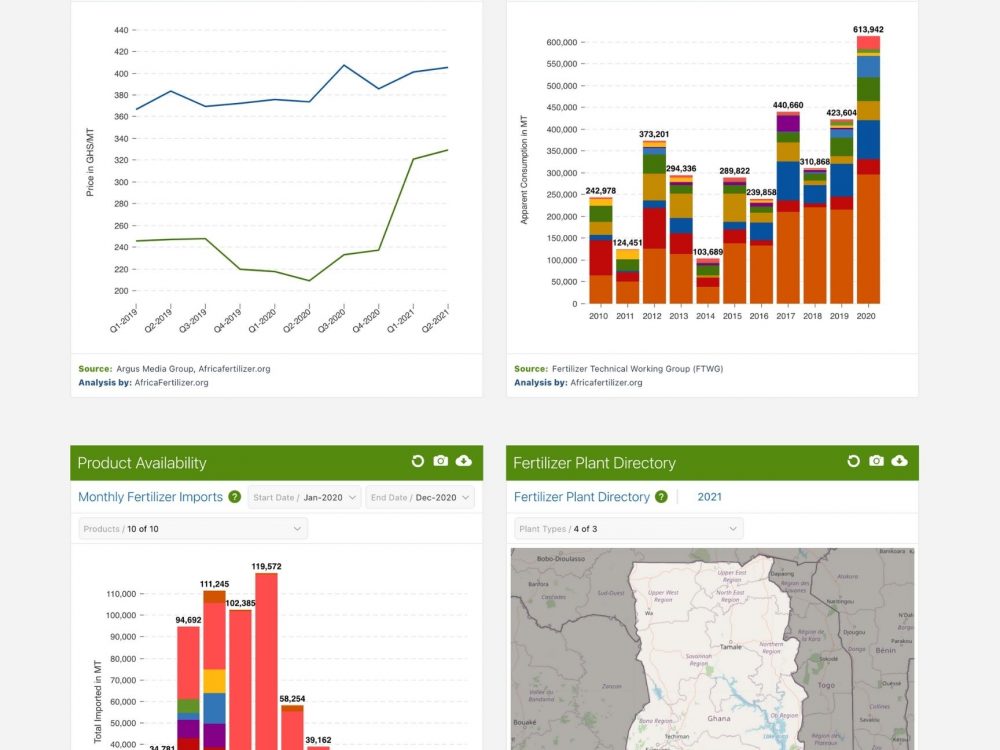 Launching this week, the VIFAA Ghana Fertilizer Dashboard aims to fill key fertilizer information gaps, increase data-driven policy and investment decisions in the fertilizer sector, and develop comprehensive, user-centered fertilizer data dashboards. Here is a deep dive into what is visualized on the dashboard.