Can a Centralized Digital Repository Support Country-level Data Use and Sharing?
December 13, 2018
Agriculture
In late September, in preparation for the release of USAID's new Development Data Library (DDL), Development Gateway (DG) and the USAID Data Services Team visited USAID staff and implementing partners in Nepal and Cambodia.
During their visit, the Data Services Team and DG hosted a workshop to introduce partners to the new DDL platform through user testing. DG and the Data Services Team discussed data management, sharing best practices, and identified opportunities for collaborative research and analysis. The workshop built on the enthusiasm of these in-country partners for using data more effectively, and allowed DG and the Data Services Team to focus on ensuring the new DDL platform can meet the field realities they all too often face, such as:
A need for a viable, central repository to preserve and share valuable data when grants and contracts come to an end
Data sharing among multiple partners and staff members remains a logistical challenge, complicated by murky protocols for sharing over email or on non-official portals;
Staff and partners seek a common location suitable for showcasing their work and for citing in academic publications; and
Laptops and servers fail in austere environments in the absence of centralized backups, triggering onerous data recovery efforts.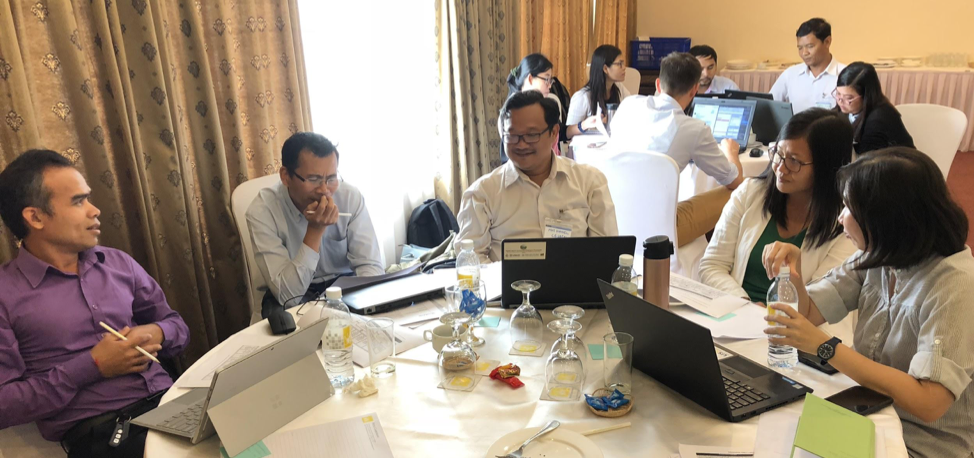 Participants at Cambodia workshop, September 2018 (photo credit Kathryn Alexander)
The collaboration between DG and the Data Services Team started as a partnership through the mSTAR project, funded by USAID and led by FHI 360, focusing on utilizing digital tools to leverage agricultural development data. The partnership of the two teams grew into a collaborative effort with the shared goal of supporting data users in the field.
Over the past year, USAID's Data Services Team has been hard a work updating the DDL. As part of a broader suite of solutions to improve the efficiency and effectiveness of USAID's programs around the world, the newly launched DDL allows users to visualize data, download its raw form, track changes over time, and create dynamic connections via an application programing interface to filter, query and aggregate data. Unlike its predecessor which was launched in 2014 as a simple website, the new DDL is a true data repository, actively managed by a staff of curators and suited for internal Agency analytics as well as sharing with the general public.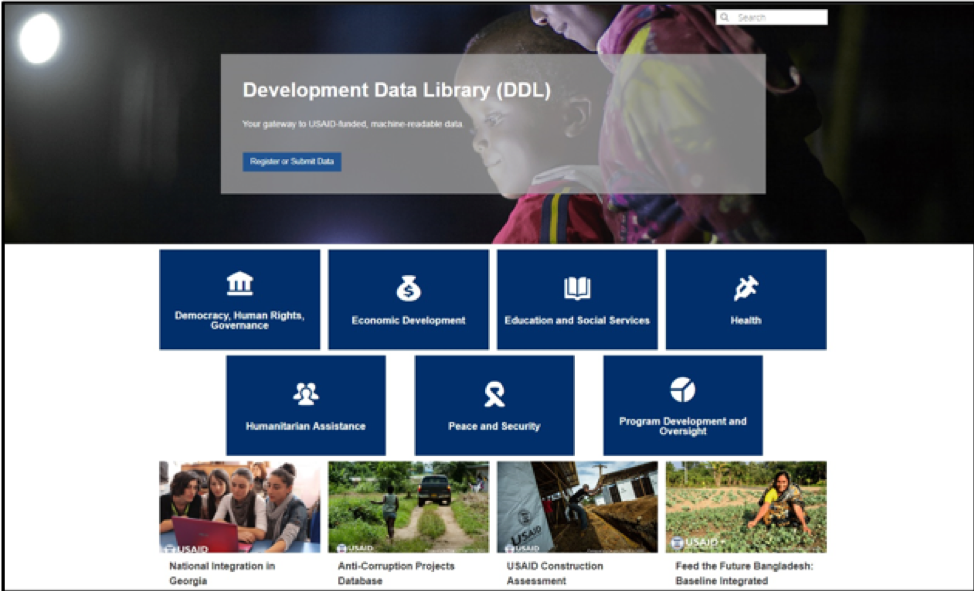 The DDL spans subjects as diverse as land rights in Ethiopia to food security in Cambodia, microenterprise in Jordan, education levels in India, and health services in Ghana. Workshop participants in Nepal and Cambodia expressed enthusiasm for maximizing its potential, with one participant in Nepal noting, "[I] can't wait to test DDL on a real-time basis, and I hope we can do more for the development of Nepal through this process."
DG is encouraged by the excitement for data sharing they saw in Nepal and Cambodia and the opportunity the new DDL presents for in-country partners around the world to make better use of the data they collect. How do we know whether a region, community, or village is becoming healthier, more literate, more food-secure, or better able to generate income? These are the sorts of questions the DDL can help answer, and we look forward to building the evidence base for data-driven insights.
This morning at 10AM, we are hosting a webinar that goes into DG's final recommendations for leveraging USAID's recently upgraded Development Data Library (DDL), supporting data management and preparation, and supporting data use and analysis. Join us today to discuss opportunities for strengthening data interoperability, management, and sharing among in-country implementing partners and USAID missions.
If you can't join us this morning, follow Development Gateway @DGateway and the USAID Data Services team @USAID_Data for ongoing updates.
Related from our library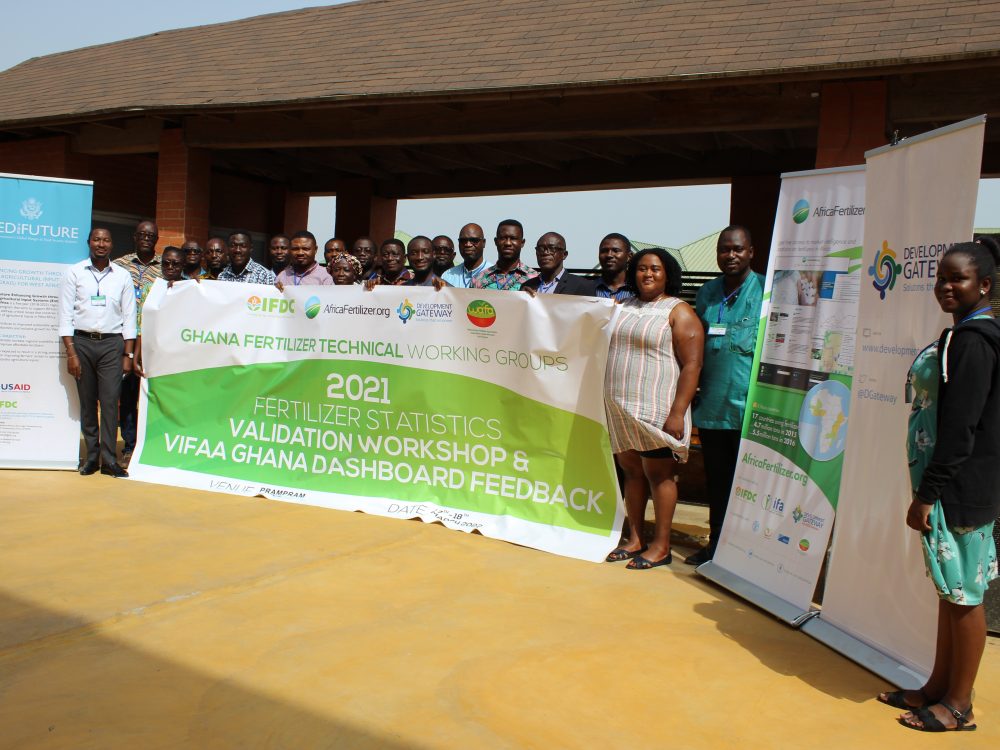 From June 2021 to September 2022, Development Gateway: An IREX Venture's (DG's) Visualizing Insights on Fertilizer for African Agriculture (VIFAA) program convened 12 Fertilizer Technical Working Groups in 14 countries which have yielded essential information on Africa's fertilizer sector, including insights on how geopolitical events have impacted the fertilizer sector and what is needed to mitigate resulting threats to food security throughout Africa.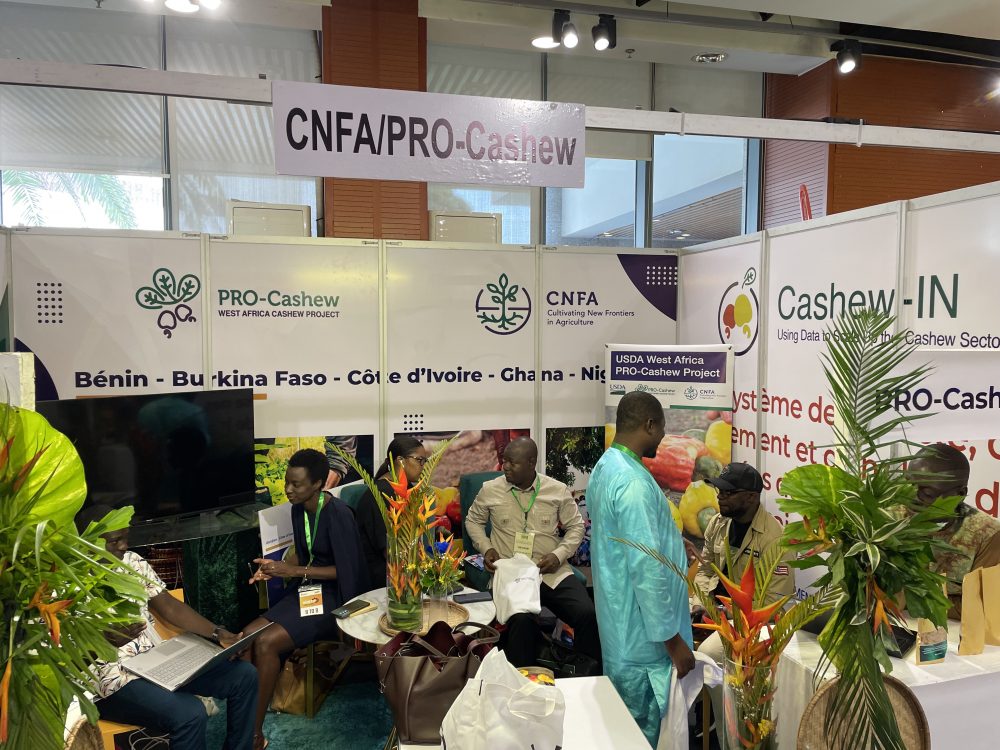 In the first part of this blog series, we discussed the CALM assessment of the cashew data ecosystem, key findings from the assessment, and how DG is using the findings as well as partner and stakeholder feedback to guide the development of the Cashew-IN platform, a website that will facilitate access to and use of data to improve decision-making for policymakers, farmers, and the private sector. In this blog, we will look at the indicators on the Cashew-IN platform and what the data is telling us about the cashew sector more broadly.
April 27, 2023
Agriculture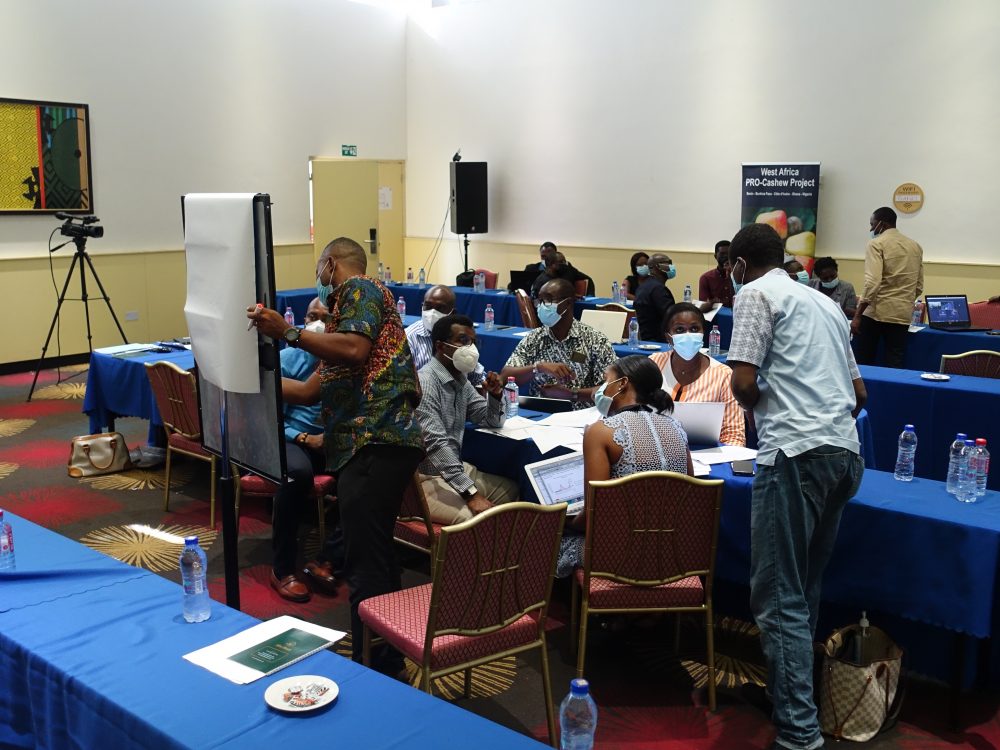 The Cashew-IN program, which DG started in partnership with Cultivating New Frontiers in Agriculture in 2020, conducted a landscape assessment of the data in the cashew sectors of five countries: Côte d'Ivoire, Benin, Burkina Faso, Ghana, and Nigeria. The assessment findings will inform the Cashew-IN platform, a website that the program is developing to facilitate use of data in order to improve decision-making for policymakers, farmers, and the private sector. In this blog (part 1 of 2), we explore the assessment process, findings, and how stakeholders plan to use the platform.
April 25, 2023
Agriculture