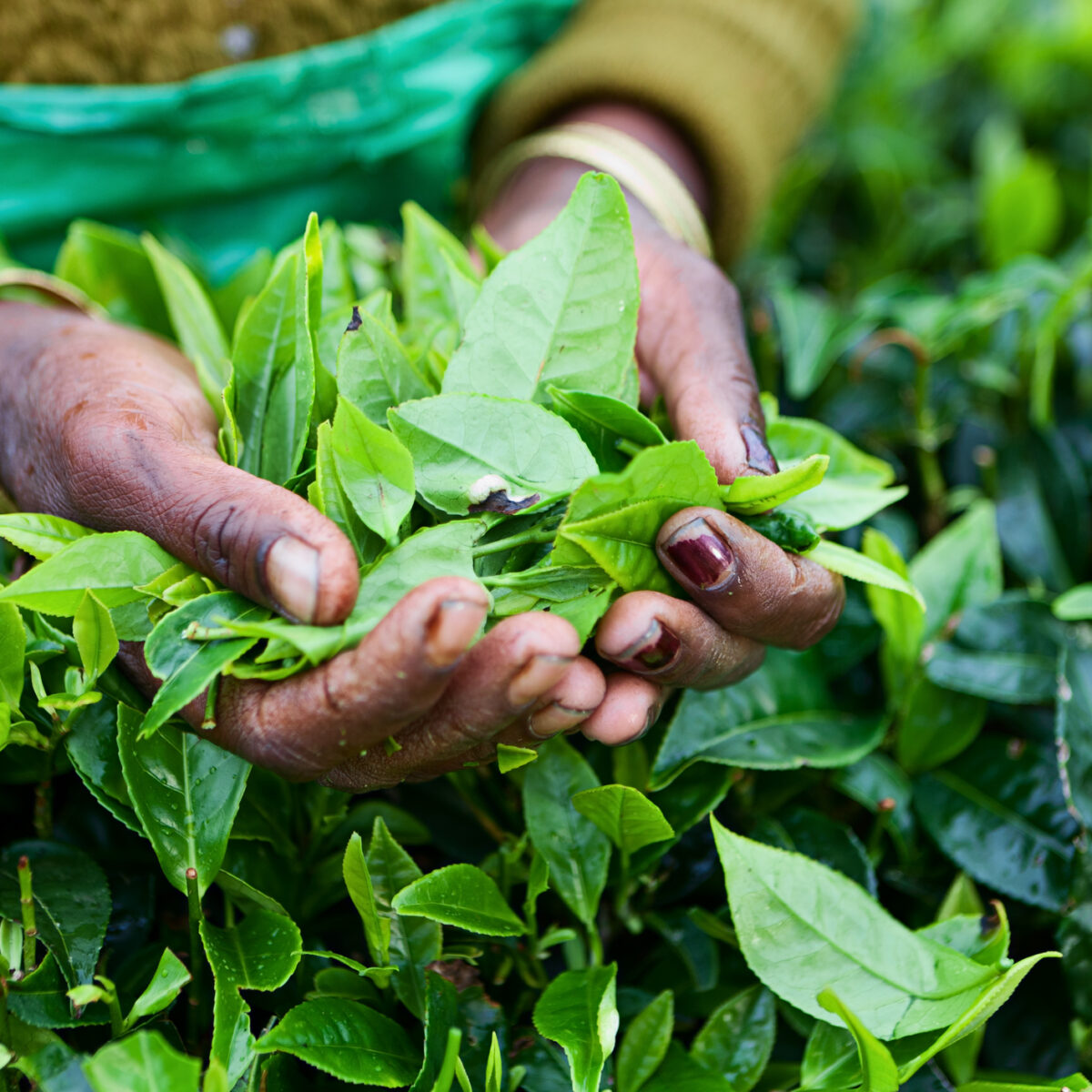 Our Expertise: Agriculture
Harnessing Data to Enhance Agricultural & Food Security
Enhancing food security is a daunting challenge, specifically for regions with rapidly increasing populations, like sub-Saharan Africa. DG harnesses data to better understand agricultural, economic, and market systems, which helps decision-makers know when, how, and where interventions can support farmers.
Focusing on the Supply of Data
DG has a strong knowledge of agriculture data sources, challenges, and opportunities. We focus on improving the supply of agriculture data; building easy-to-use tools; and supporting governments and the private sector in using data to meet their strategic priorities.
Whole-of-Ecosystem Design
Change requires all elements of the system – production, monitoring, distribution, and quality assurance – to work together synergistically, supporting and underpinning each other. Through in-depth assessments, DG works with stakeholders to understand the data gaps and needs of the agricultural sector at large.
Supporting Markets and Supply Chains
By focusing on supporting decision-makers in larger systems, DG works to ensure smallholder farmers have access to the information they need. We enable decision-making that benefits farmers, and integrate learning strategies throughout – laying a path for collecting high-quality data and delivering high-quality results.
Addressing Unmet Demand
While speaking with hundreds of agricultural stakeholders across multiple countries, we have identified significant, unmet demand for more and better data, and have developed new ways to visualize and analyze existing information to meet that demand.
Un-Siloing Information
From seed systems, to fertilizer markets, to arable land, the information needed to make decisions is often siloed within the private sector, government ministries, or CSOs. DG works with partners to build tools that support information sharing and streamline processes to ensure quality data and sustainability.
Photo Credit: Sarah Orton-Vipond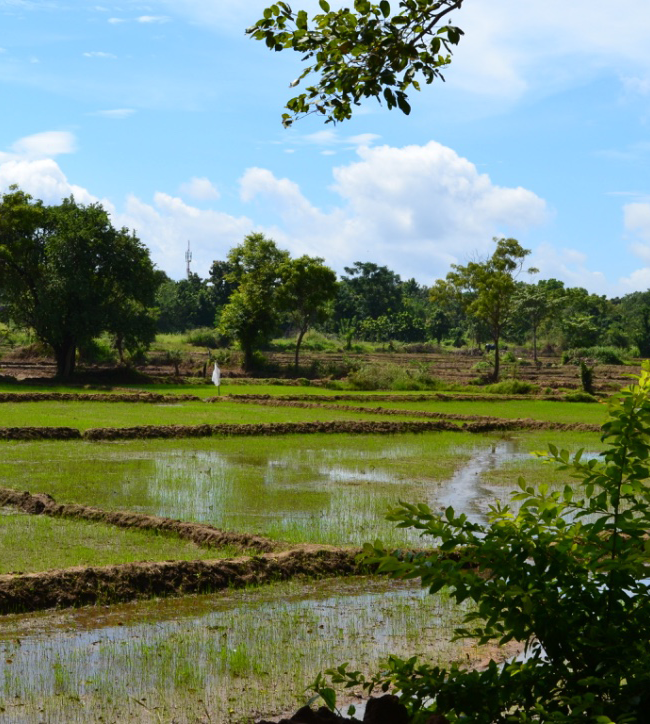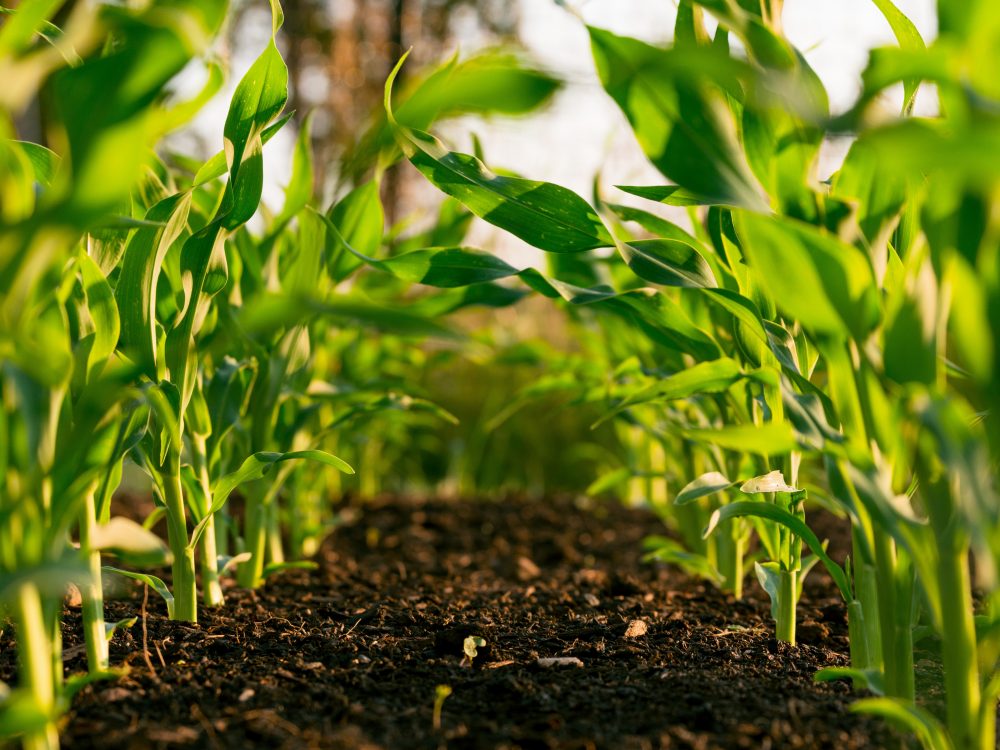 In response to fertilizer availability challenges in sub-Saharan Africa which are fueled by the ongoing Russian invasion of Ukraine along with a host of pre-existing factors including COVID-19, VIFAA is now launching the Africa Fertilizer Watch to track regional and country-level market indicators, productivity and production distortions on food production and agriculture.
August 2, 2022
Agriculture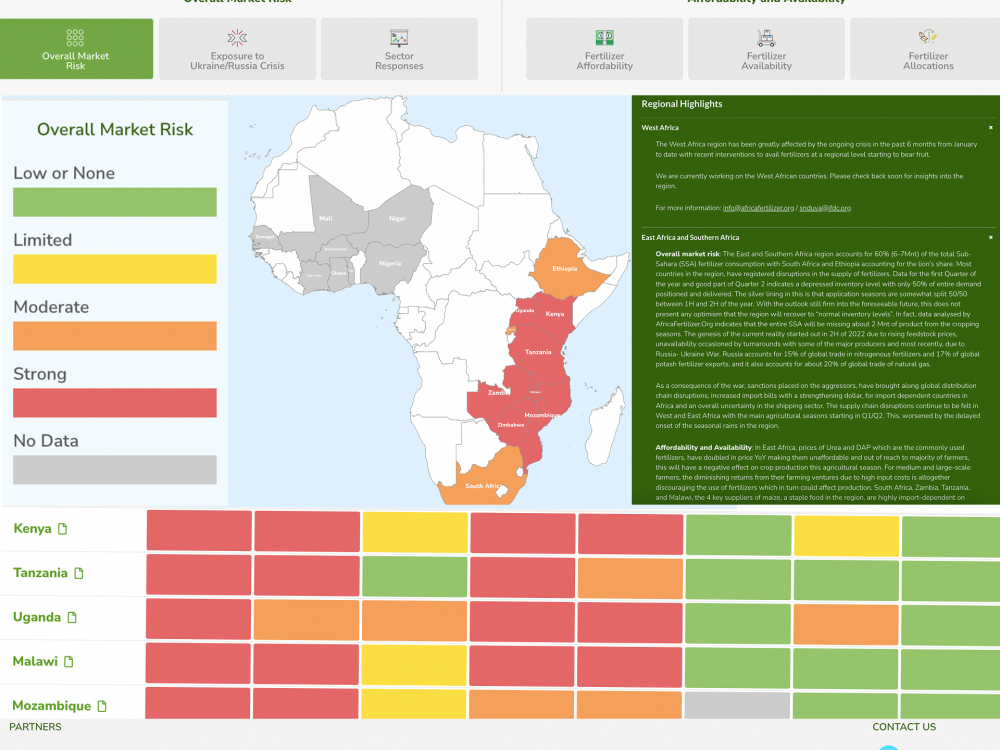 In an effort to minimize the effects of an imminent food crisis in Africa, Development Gateway and partners, Fertilizer Development Center and AfricaFertilizer.org, updated the Africa Fertilizer Watch Dashboard. The Dashboard tracks regional and country-specific impacts from elevated global fertilizer prices, limited supplier inventory, and decreased affordability at the farmer level, which includes data from ten countries in Eastern and Southern Africa.
July 26, 2022
Agriculture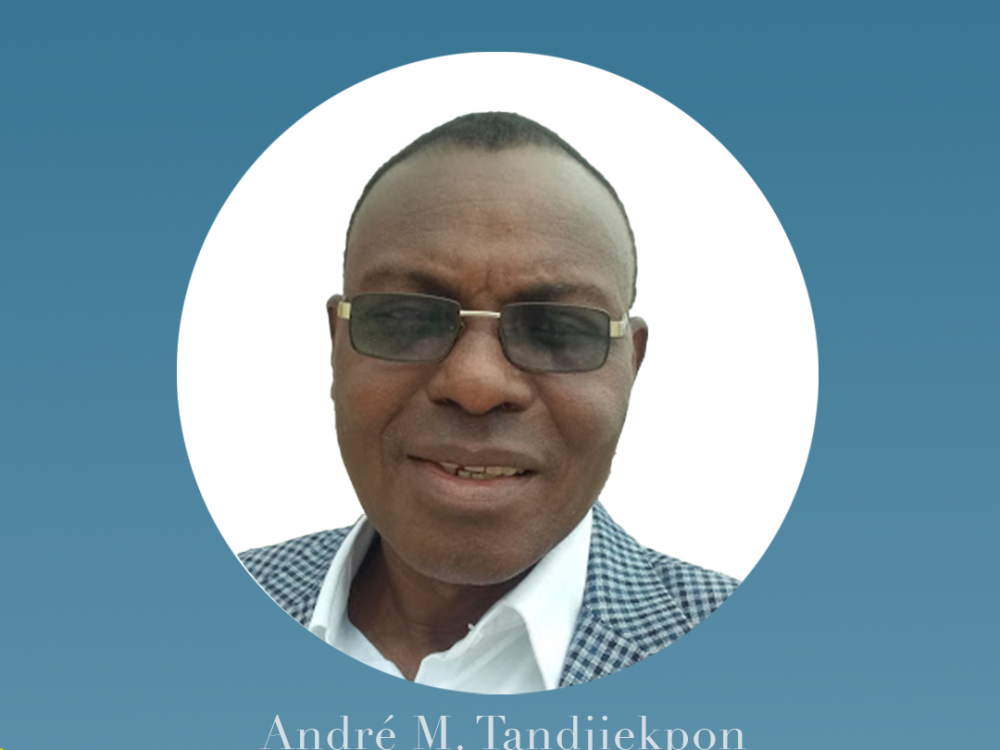 André M. Tandjiekpon, Secrétaire exécutif du Conseil international consultatif du cajou (CICC), donne un aperçu du travail du CICC et explique comment la plateforme Cashew-IN développée par DG contribuera à son travail.
June 15, 2022
Agriculture