HIV/AIDS Response Through Youth-Led Community Mapping in Côte d'Ivoire
September 23, 2020
DCDJ, Health
Open Data, Program, Subnational
Des Chiffres et Des Jeunes (DCDJ) supported a youth-led community mapping initiative to collect citizen-generated data & inform a more effective, localized & targeted HIV/AIDS response. This blog was originally posted on Data Collaboratives for Local Impact website as Building HIV/AIDS Response Through Youth-Led Community Mapping in Daloa, Côte d'Ivoire.
Delivering Services in Daloa
To support PEPFAR's goal of delivering lifesaving services to communities hardest hit by HIV/AIDS in Côte d'Ivoire, the DCDJ program – led by Development Gateway (DG) and funded by the Data Collaboratives for Local Impact – has continuously engaged with local youth and women to involve them in data-related activities that help their communities. In collaboration with local partner, Fondation Performances Sociétales (FPS), DCDJ launched a youth-led effort to close mapping gaps in Daloa, a town in west-central Côte d'Ivoire. Local Daloa youth and DCDJ Data Fellows were trained to collect data and map transmission-related points of interest and contribute them to a new health data platform. In doing so, youth participants were able to improve understanding of local HIV/AIDS program coverage in their community. DCDJ also leveraged another PEPFAR investment as it collaborated with and built on the mapping work the Open Geospatial Data Center for Health (OpenDCH) project had previously completed in other communities.
Lack of Existing Data
Prior to this mapping effort, no reliable living map of Daloa's most populous and at-risk zones existed. There was no data to help define high-risk areas or the physical location of resources available to the community. Schools, health facilities, and potential HIV/AIDS transmission sites were unmapped, and therefore might not be considered in planning or decision-making processes undertaken to control the epidemic. In addition, the social, educational, and health patterns of local youth are not considered in building policy solutions, even though Côte d'Ivoire's population is heavily skewed towards youth, with a median population age of 18.9 years. According to Mr. Agénor Koffi, Director of FPS, "without knowledge of determinants of HIV in the community, building solutions is a challenge. To build effective solutions, youth have to be engaged and involved."
Mapping the Community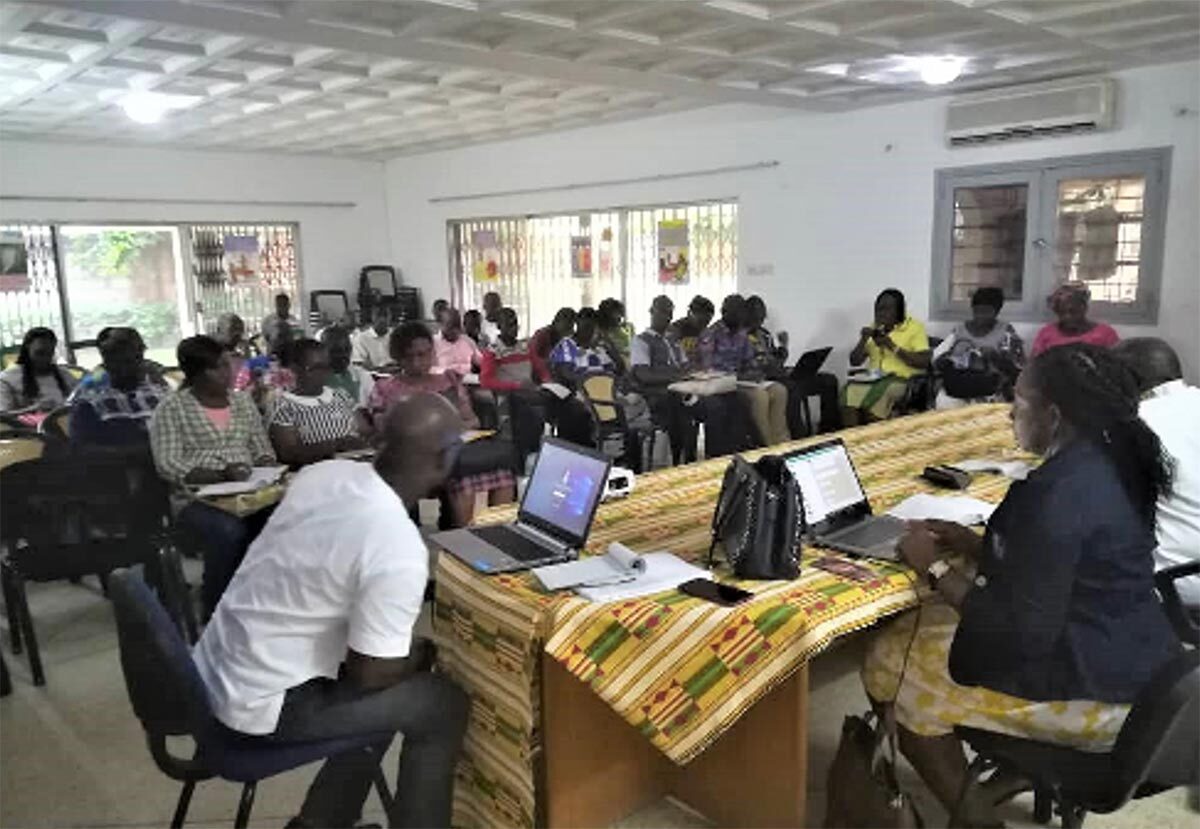 With support and resources from DCDJ, local youth organized and held a successful mapathon focused on getting community resources, landmarks, and risk zones in Daloa on the map – particularly those relevant to young people. Then, they conducted an on-the-ground citizen mapping where involved youth took steps towards making their voices count, and acquired new skills including how to use OSM tracker to develop map layers, how to collect local data, and how to communicate results stored in a new database developed through the program. Through the project, they helped build data awareness and support data-informed decision-making in their communities.
FPS managed the community mapping activities in two parts. First, it held a remote mapathon of Daloa, attended by 28 Data Fellows trained by DCDJ and others community mappers. This initial step allowed to populate a basic online map using OpenStreetMap – before local youth mappers could go door-to-door to identify those buildings as businesses, schools, government facilities, and health centers.
Next, DCDJ completed training and the citizen-led mapping. DCDJ Fellows and community members worked with the Youth Mappers program at Centre Universitaire de Recherche et d'Application Télédétection (CURAT) and local nonprofit OpenStreetMap CI, to complete a "training of trainers" where teams composed of Fellows, geography students, and community members all gained knowledge and exposure to citizen mapping.
Then, the fellows took to the streets of Daloa for to map the high risks and resource points. Field mapping activities usually struggle to recruit women because of a dual barrier of cultural attitudes about 'suitable work for women', and concerns for their physical safety. In the wider OSM community, women's participation is low: only 3% of Ivorian women participate in OSM CI. However, nearly 25% of the mapping participants recruited for the Daloa data collection effort were women. The teams also worked in daylight and in groups, to foster camaraderie, but also ensure safety, and achieve better gender balance thus helping to break down barriers around cultural notions that outdoor work is "men's work," and forging new communities of women mappers in Daloa.
Once mapping was completed, the broader OpenDCH program built a dashboard combining the data collected with the Côte d'Ivoire government and specifically, the Directorate of Informatics and Sanitary Information (DIIS) data to better target response efforts.
Outcomes & Impacts
The new OpenDCH database, which now includes Daloa mapping data, can be used by HIV/AIDS implementing partners to make better decisions based on established community needs. For example, the Ivorian NGO, Alliance, uses the OSM dashboard information to map priority intervention areas for community HIV screening of vulnerable populations. Given that 58% of the Côte d'Ivoire's population is between the ages of 15-24, and more than one fifth (21%) are involved in youth associations, efforts like the Daloa mapping that involve youth and community members, can provide health officials and policy makers with information to better target responses, support, and anti-HIV efforts to hotspots and at-risk populations. Finally, involvement of women, local youth in Daloa, and DCDJ Data Fellows – many of whom were not mapping specialists before this initiative – provided a great opportunity for capacity building and further inclusion: volunteers got to know their communities better, acquired some data and technology skills and. and advanced the SDG imperative to "Leave no one behind". Moving forward, development programs can continue to capitalize on youth's growing interest in community involvement and ensure the right health services are getting to the right people.
Related from our library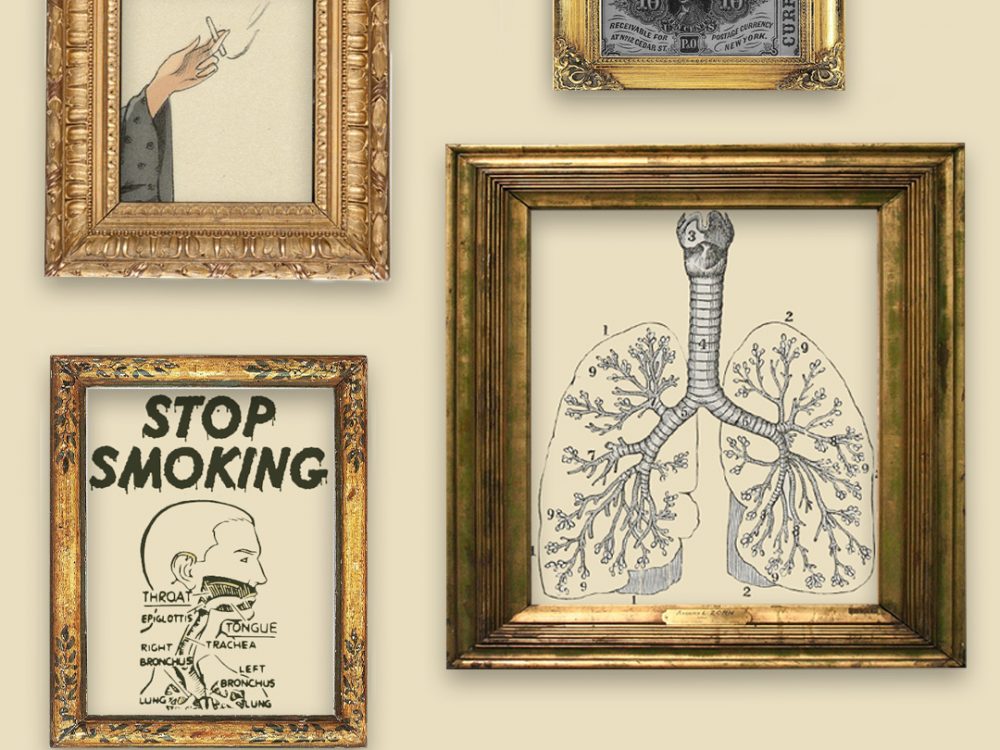 Development Gateway: An IREX Venture (DG)—with support from The Bill & Melinda Gates Foundation (BMGF)—is pleased to announce a new program, Data on Youth and Tobacco in Africa (DaYTA). This three-year, $4 million program will advance tobacco control efforts in sub-Saharan Africa (SSA) by addressing data gaps related to tobacco use among 10- to 17-year-olds in Kenya, Nigeria, and the Democratic Republic of the Congo. Overall, the DaYTA program will empower stakeholders to make timely, data-driven decisions by using evidence to inform policy and, in turn, create a healthier populace in SSA.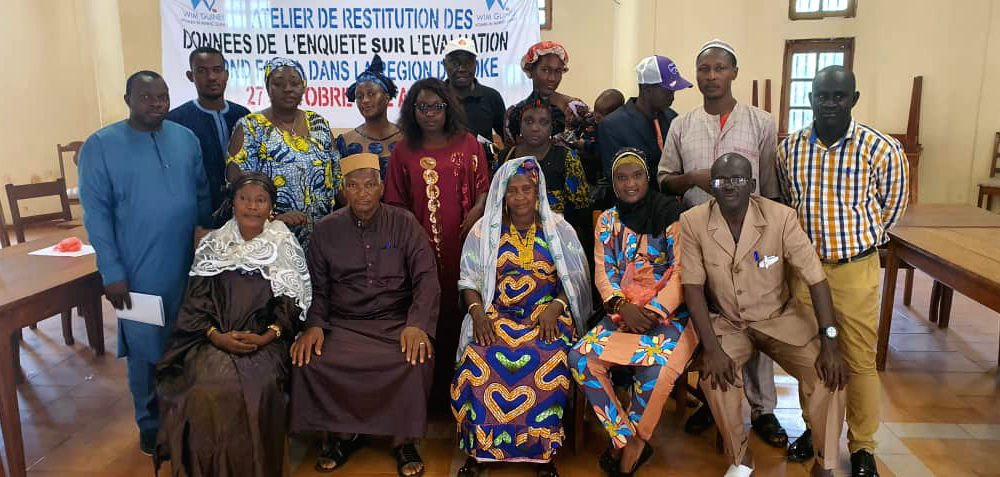 Nous avons organisé un atelier de validation avec notre partenaire de mise en œuvre, Women in Mining (WIM) Guinea dans la région de Boké le 22 octobre 2022 pour confirmer les résultats d'une collecte de données conduite par WIM Guinée dans les sous-préfectures minières de Boké et Boffa. Les données ont révélé des améliorations potentielles des fonds de développement économique local (FODEL) et de leur administration qui, si elles sont mises en œuvre, pourraient permettre davantage aux femmes et aux associations de femmes des communautés minières de capitaliser sur ces fonds et de mieux les utiliser pour soutenir leur développement local.
March 7, 2023
Extractives Management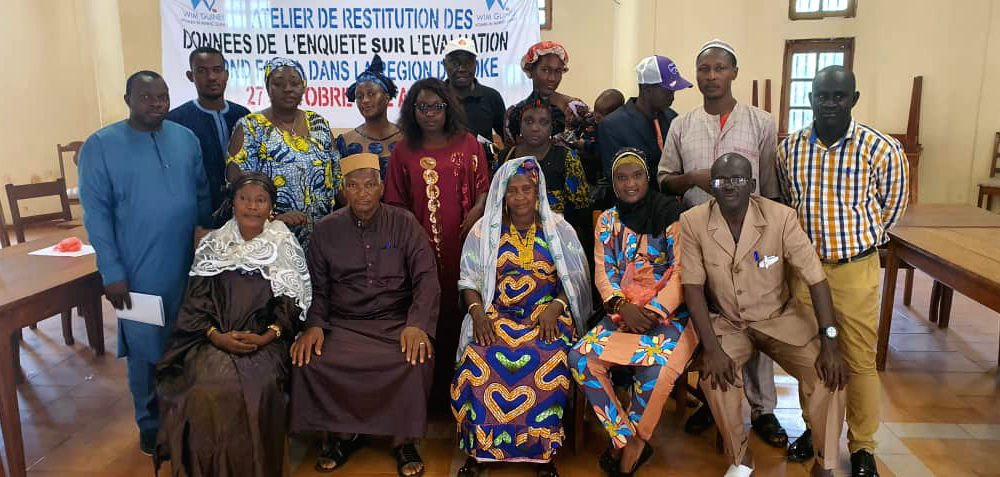 DG and our implementing partner, Women in Mining (WIM) Guinea, held a validation meeting in the Boké region of Guinea on October 22, 2022 to confirm the findings of a data collection initiative that WIM Guinea conducted in the country's Boké and Boffa mining subprefectures. The data revealed potential improvements to local economic development funds (FODEL) and their administration that, if implemented, could further enable women and women's associations in mining communities to capitalize on these funds and better use them to support their local development.
March 7, 2023
Extractives Management