Exploring Digital Transformation & Emerging Technology
September 20, 2022
Process & Tools
Josh Powell
In our final episode of the current series, I speak with Annie Kilroy, Senior Associate, and Fernando Ferreyra, DG's Director of Software Development, about digital transformation and emerging technologies. The conversation centered on what has changed in the technology landscape in the past decade, our approach to digital transformation, and how to continue prioritizing users.
You can also listen to Data… for What?! on Spotify, Stitcher, and Apple Podcasts.
Development Gateway: an IREX Venture (DG) has always been at the intersection between software and international development. In our new strategic plan, we highlight our evolving efforts to develop and deploy emerging technologies with an emphasis on sustainability, ethical innovation, and strong digital governance. Our experience co-creating with users, eye on ethical and sustainable technology, and our new drive to scale and innovate makes DG uniquely positioned to lead the digital development sector in the thoughtful implementation of new tools and approaches.
"The promise of digital transformation is to get more value for all of our efforts. Now, we need to be smart about how we invest there, how we look at these new technologies that are sometimes more disruptive, to understand if they actually fit"
What has Changed?
Since the start of our last strategy cycle, digital technologies have continued to expand exponentially. As smartphones become more accessible, the number of internet users continues to increase globally. With more users accessing the internet, governments are seeking to streamline their work and make more processes digital. In parallel, the COVID-19 Pandemic has accelerated the focus on digital transformation, as the need for e-government services, e-learning, and other modern methods for interacting with stakeholders has become a necessity. 
We have also seen over that time that some technologies have reached maturity. Cloud computing has become the industry standard and the price is no longer prohibitive. In the past, deploying technology would require the DG team to arrive at a government ministry with servers, cables, and everything needed to maintain a system to do work that can now be achieved through the Cloud in a matter of hours. The value proposition has been tremendous in terms of efficiency, and also presents opportunities to use tools like machine learning and analytics in a new way.
Our Approach: Centering the Users
One thing that will never change is a focus on the users, and understanding the context in which a tool will be deployed. Through our Custom Assessment Landscape Methodology our first step in any project has always been an assessment of the landscape in an effort to understand who will be using a system and what decisions it will facilitate. Then, co-designing and iterating with the stakeholders throughout the development process.
"We apply the CALM methodology that allows us to cast a really wide net and see things from a really detailed lens that really highlights not just the end users, but people that are affected by these systems as well."
At the same time, understanding the needs of the users requires a constant focus on responsibility and sustainability. Helping stakeholders select technology is not about the cutting edge, but rather what will work in a given context and be sustainable in the long term. This includes creating open source solutions, using technologies with strong documentation and support, prioritizing data protections and regular security updates, and planning for local ownership.
Where are We Going?
New and Emerging Technology

– The digital development space is constantly changing, and there is a critical need for an experienced organization like DG to help the sector understand which tools are fit for purpose, and which are pure hype.

Bottom-Up and Top-Down Approaches

– We will continue to work with organizations to marry guidance from global organizations like the UN or the WorldBank, with the bottom up approaches for what digital transformation looks like at the local level. 

Advisors and Implementers

– In our new strategy, we see a role for ourselves as practitioners/implementers and also as advisors. Often, technology projects fail before they start because the funder does not understand the context, user needs, or, ultimately, the purpose. Playing an advisory role at the beginning of the technology process will allow us to influence digital development work at a greater scale and to have a clear avenue for informing the policy community.
---
Thank you so much for joining us on this exploration of our Strategic Plan. You can listen to all the episodes here. We will be back soon with a new season of Data… for What?! focused on data governance.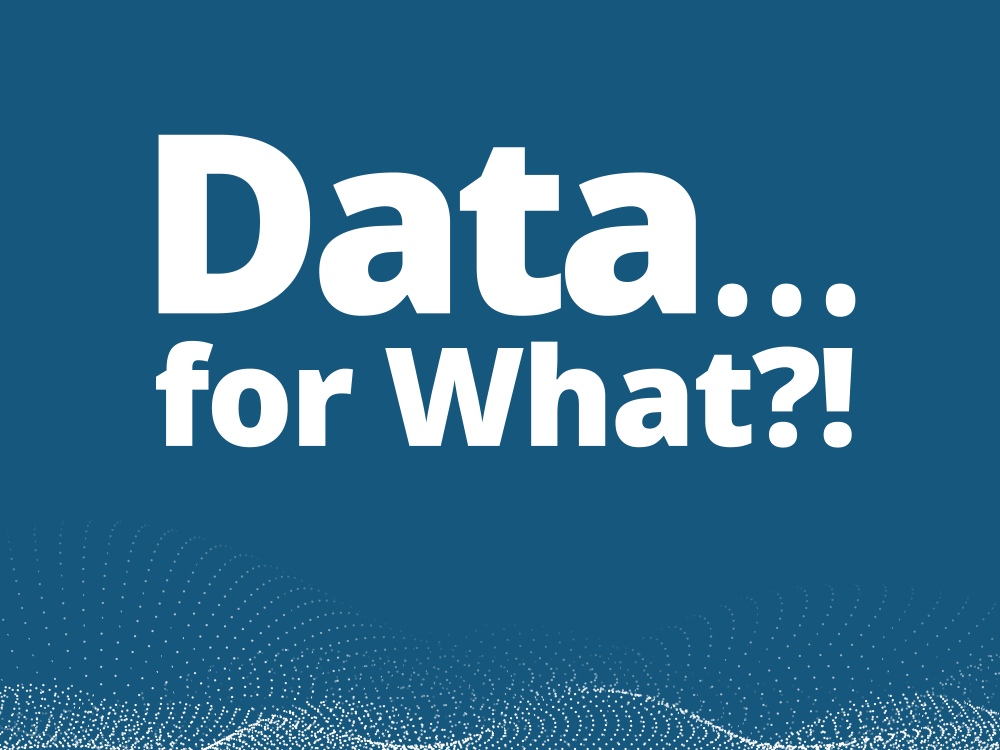 In this episode of "Data... for What?!" Josh talks to Charlene Migwe-Kagume about how we are approaching agriculture in our new strategy. DG has worked in Agriculture for a number of years, but how are we building on past experiences and our strengths to take this work forward? Josh and Charlene discuss digging deeper in agriculture and how innovation plays a role.
August 29, 2022
Agriculture, Process & Tools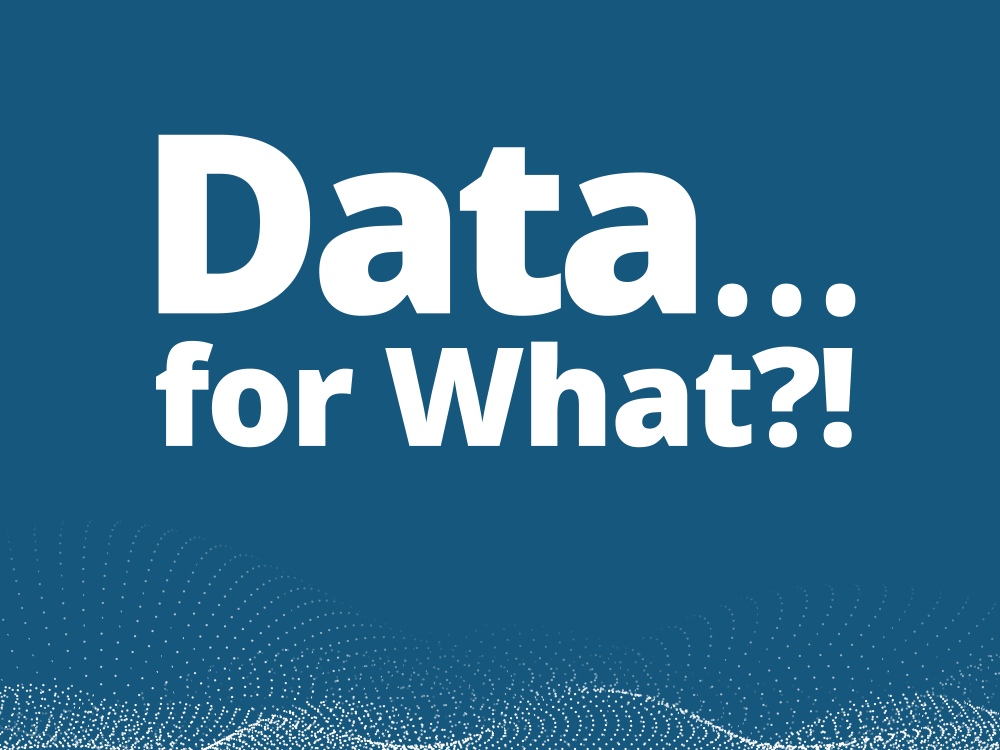 In Episode 3 of "Data… for What?!", Development Gateway's new podcast, we explore how we are prioritizing our geographical focus in the coming years. Conversations with Vanessa Baudin Sanchez, Carmen Cañas, and Charlene Migwe-Kagume highlighted the opportunities and challenges of expanding our portfolio in Central America and deepening our work and partnerships in West, East, and Southern Africa.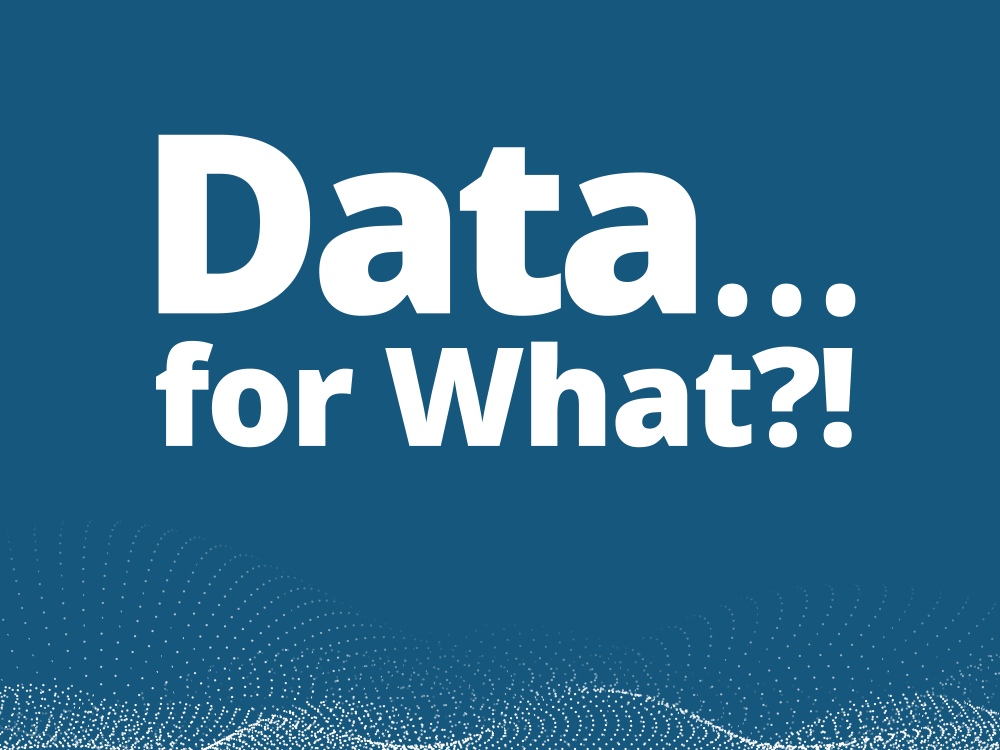 In Episode 2 of "Data…for What?!," a podcast series from Development Gateway: an IREX Venture (DG) which explores our new strategic plan, Josh Powell met with experts from DG and IREX to discuss DG's expansion into the education, media and disinformation, and youth sectors. The conversations explore the most pressing challenges and greatest opportunities for data and technology to positively impact these sectors and discuss how these trends are likely to play out in the years ahead. Based on these trends, the experts explain the unique fit for DG's skills and specific opportunities for collaboration that align with the vision of DG's partnership with IREX, which has a long and successful history working in each sector.