International Women's Day at DG: Our Internal Commitment to Gender Inclusion
March 8, 2019
Global Data Policy
Martha Staid, Emily Fung, Sarah Orton-Vipond
This Women's History Month, we will continue to highlight DG's cross-cutting support of women across our global programs. But in today's post, we will focus on how we work internally to improve gender balance, support women in the workplace, and aim to do our part in closing the nonprofit leadership gender gap. We will also highlight areas where there is opportunity for us to improve.
At DG, we've long aimed to set a progressive example. In May of 2016, we announced our paid parental leave program, becoming one of the first US-based organizations of our size in our sector to do so.
We've also quietly changed how we recruit new team members by introducing tools, such as Textio's Gender Tone Meter, into our existing hiring processes. We are flagging language that might deter certain candidates, and have built more qualified and diverse applicant pools.
Additionally, DG is taking an active role in bringing more women and individuals from Global South countries onto our Board of Directors, which regularly pushes us to challenge stale thinking, learn, and grow as an organization. By continuing to diversify our Board, we're working across DG to make diversity a cornerstone of development discourse.
However, we have also heard the call from our partner Open Heroines and others to embed "radical transparency" practices in our inclusivity commitments and actions. We're looking to Mozilla's goal-metrics for diversity and inclusion in Open Source software projects. We hope that this will encourage other organizations to do the same.
Research has shown that intentionally prioritizing diversity is necessary to overcome implicit biases in hiring, so calculating and sharing these numbers can help organizations be more aware of where they have work to do, and help us hold each other accountable.
Gender is an important area of focus today and throughout the year, but it is certainly not the only one that creates obstacles to opportunity. We're beginning here by sharing our gender demographics, but we are also working to promote inclusivity for other underrepresented groups, with more transparency indicators for ethnicity, race, and LMIC country representation to come. Diversity matters and we aim to practice those values when hiring — and to drive the conversation so that other organizations do, too.
Unsurprisingly, the area we have the most room to improve the gender balance is on our technical team, which consists of developers, scrum masters, and quality assurance testers. The technical field has historically had barriers to entry for women, and it is one where we can aim to do better.
Below is DG's gender breakdown, across our staff, consultants, leadership, and Board of Directors.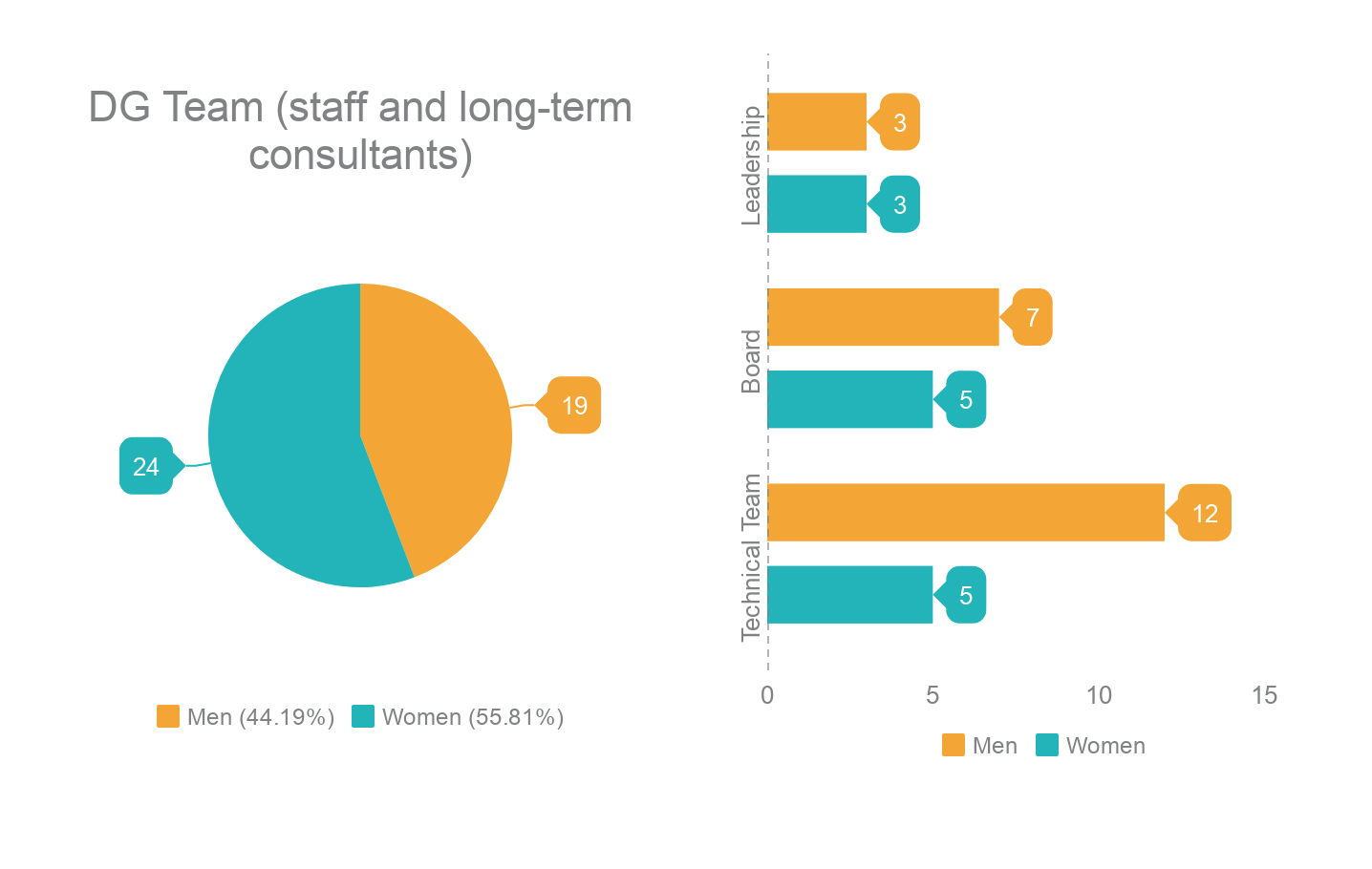 Related from our library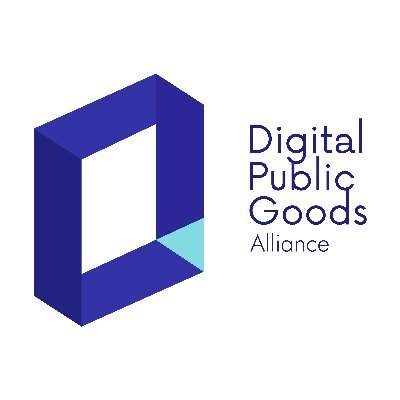 Digital Public Goods Alliance designated DG's Open Contracting Portal as a digital public good in September 2022. The Portal provides procurement analytics that can be used to improve procurement efficiency and, in turn, reduce corruption and increase impact.
December 6, 2022
Open Contracting and Procurement Analytics, Process & Tools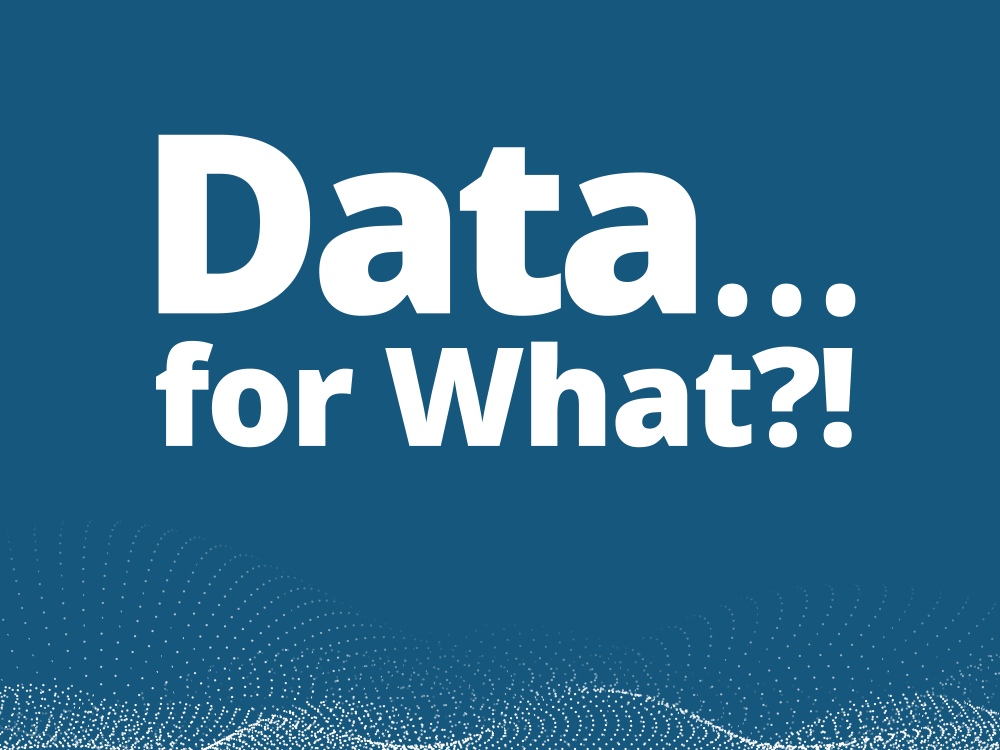 Our final episode of "Data… for What!?" about our strategic plan Josh Powell speaks with Fernando Ferrayra and Annie Kilroy about digital transformation, ways to center the user, and our approach to emerging technologies.
September 20, 2022
Process & Tools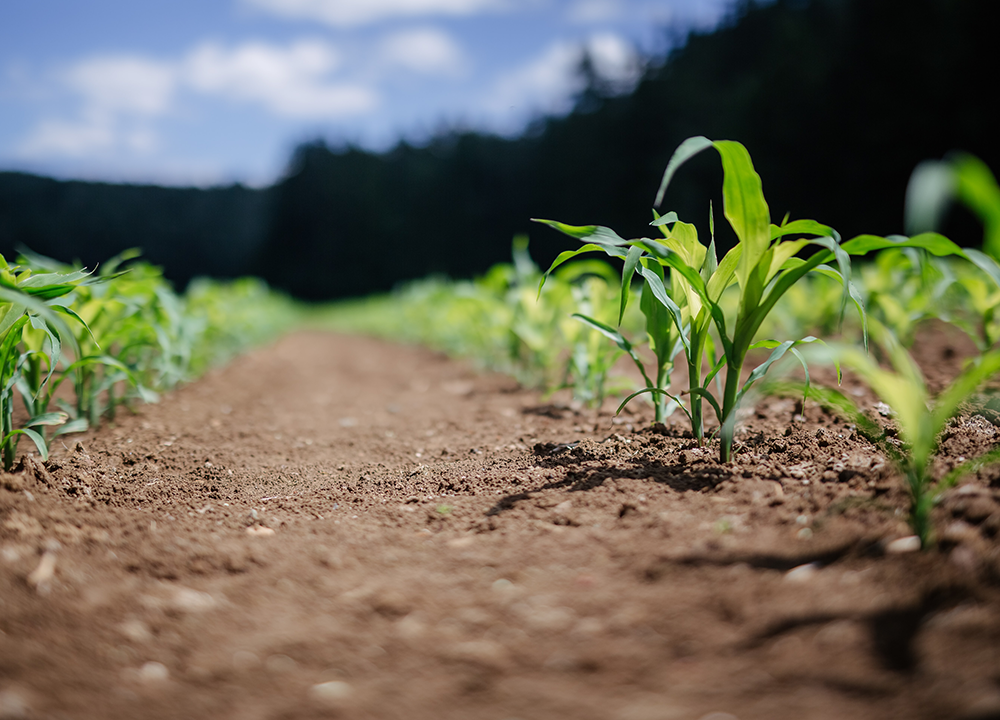 Representatives from Development Gateway: an IREX Venture (DG) will be attending the African Green Revolution Forum (AGRF) from September 5-9 in Kigali, Rwanda to highlight two projects: the Visualizing Insights on African Agriculture (VIFAA) project and the Farmer-Centric Data Governance Models project.
September 1, 2022
Agriculture