Building Côte d'Ivoire's National HIV/AIDs Capabilities to Better Use Data & Tools for Decision-Making at PNLS
July 23, 2020
DCDJ
Emily Fung
Des Chiffres et Des Jeunes (DCDJ) is a program led by Development Gateway (DG) and funded by the MCC-PEPFAR Data Collaboratives for Local Impact (DCLI) Program in Côte d'Ivoire. DCDJ aims to bolster the subnational supply and use of data for Ivorian citizens, engage youth as champions of these services, and fuel innovation to address rising data needs. A DCDJ Fellowship provides dual benefits for both Ivoirian host organizations and Data Fellows themselves. At the Programme National de Lutte Contre le Sida (National Program to Fight HIV/AIDS or PNLS), DCDJ Data Fellow Flore Koffi identified a need for faster visualization of important HIV/AIDS treatment data, and built a new dashboard that enables PNLS staff to access, analyze, and use information for the fight against HIV/AIDS.
This blog was originally posted on the DCLI website.
Background
The Des Chiffres et Des Jeunes (DCDJ) Data Fellowship is a flagship DCDJ program that places technically-trained Ivorian youth into organizations where they encourage and increase the degree to which data is used for decision making. It is a unique opportunity for young people to sharpen data skills while contributing to a strengthened data ecosystem and to data-related resource availability in Côte d'Ivoire. DCDJ is a program led by Development Gateway and funded by the Data Collaboratives for Local Impact (DCLI) program.
The DCDJ Data Fellowship equips Côte d'Ivoire with the human and intellectual capital it needs to promote, maintain, and succeed in sustainable development. Building young peoples' skills to strategically catalyze sustainable change, DCDJ leverages local capacity to improve data access, sharing, and availability.
Problem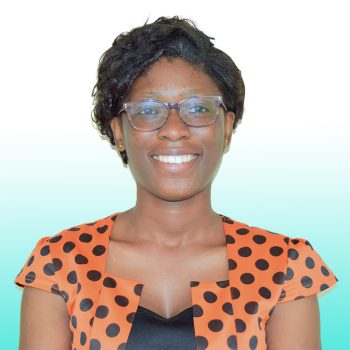 Côte d'Ivoire's Programme National de Lutte Contre le Sida (PNLS) is a government agency that leads the response against HIV/AIDS in Cote d'Ivoire. At PNLS, workers had access to data, but analyzing that data was a challenge. Until recently, PNLS stored important data used to track progress in controlling the HIV/AIDS epidemic in separate Excel sheets. Each time updates were made in one sheet, they had to be manually updated across several others.
Flore Koffi, a DCDJ Data Fellow assigned to PNLS in 2019, observed that individually editing Excel sheets was insufficient to keep up with PNLS's data needs. She noted, "When someone updated one spreadsheet, the rest of the staff's spreadsheets would not get updated – it was really difficult for everyone to access and analyze the data." PNLS staff struggled to keep data current across the organization. Despite a few previous attempts at introducing a new solution, no tool had managed to replace the Excel system.
PNLS also lacked the tools and experienced staff to add visualization dimensions and capabilities to its analysis. Effectively preparing and presenting information was a challenge. For example, the department struggled with gathering accurate, impactful data to prepare regular presentations on disease trends and intervention performance.
Solution
During her placement at PNLS, Flore identified the opportunity to enhance the use of the data stored on Excel sheets. She also recognized that any tool that would replace the Excel system needed to be sustainable, systematic, and useful for healthcare workers' needs. To create a centralized source of regularly updated, real-time data, Flore collected and cleaned data, then built a new dashboard using her programming skills from the Data Fellowship. It includes data storage, analysis, and visualization of locations where HIV screening and prevention measures are already occurring, and where they are needed. This data, once distributed across multiple copies of spreadsheets kept by different staff, is now centralized and accessible in real time. Insights that used to be unreliable, scattered across departments, or buried with other unusable data, are now extracted and useful.
Processes
After identifying challenges, Fellows work to understand their placement sites' overarching needs. At PNLS, Flore found the same need at PNLS that many Fellows find at their sites – for a singular data source where departments can access shared data and perform analyses. Flore's solution to the data management and analysis problem was to create a unique, centralized data source where departments could access shared data and perform analyses.
She began collecting data in the M&E department, then worked with the HIV Screening, Transmission, Prevention, and other departments to gather more information. Flore then used a common programming language to build the new dashboard. She calculated baseline indicators to measure health outcomes, integrating and strengthening a measurement framework. She also trained PNLS staff on the indicators and how to run useful analyses. Because the tool also completes some analyses automatically, it is easy-to-use and requires just basic capacity building.
Outcomes & Impacts
Without visualization capabilities, effectively preparing and presenting information is a challenge. But with the new dashboard, the PNLS's Head of HIV Screening Dept can quickly create graphs and charts for presentations. Staff can run reports and gather data without having to submit requests to the M&E department or propagating updates throughout other departments. Individuals now update a central cache of data, rather than reconciling changes across many copies of the same sheet.
Flore improved PNLS's processes, while taking prudent next steps to advance a career at the intersection of data science, business, and health. Developing solutions that lead to both short- and long-term efficiency gains – like building a single source to access and analyze essential HIV/AIDS data – is an important professional step for Data Fellows. Having applied data science skills professionally, individuals can identify their next steps. The professional skills, technical know-how, and relationship management required to develop and roll out an organization-wide technical tool enabled Flore to lay the groundwork for her career while helping PNLS advance its mission.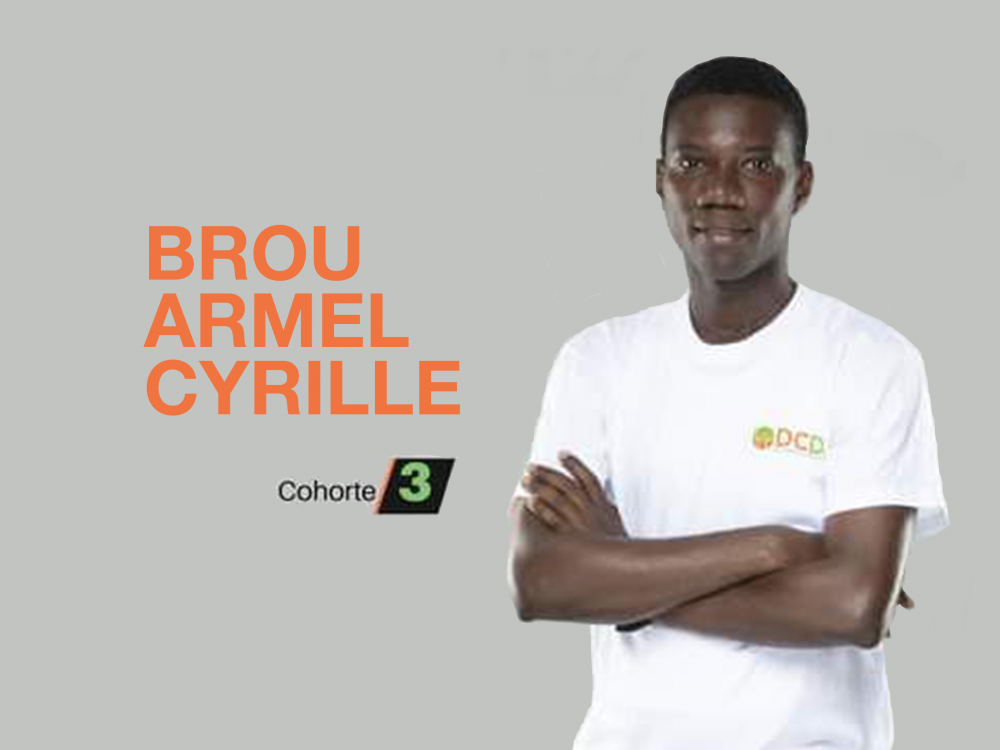 Armel Cyrille Brou, DCDJ Fellow in Côte d'Ivoire, provided support to the data management team at an Ivorian health facility focused on treating patients with HIV/AIDS. Armel developed an application that reduces the time spent calculating patient program schedules from five minutes to less than 30 seconds.
May 26, 2021
DCDJ, Health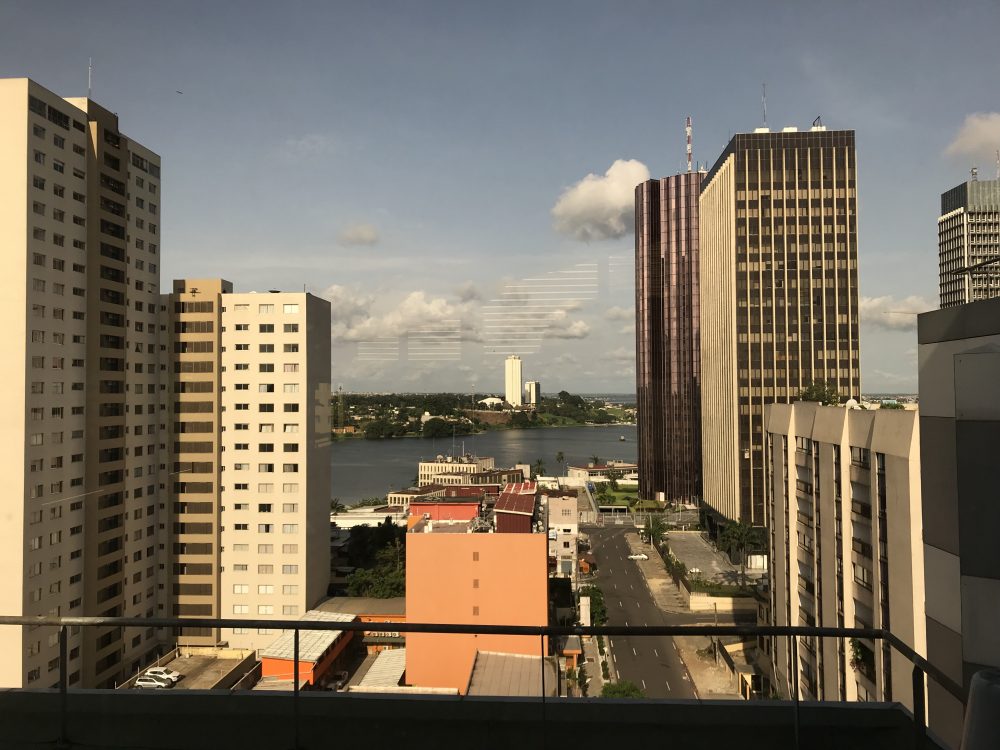 DCDJ Data Fellows assigned to work with the National Ministry of Education in Côte d'Ivoire proposed new methods of data collection based on data collection officers' needs. They introduced Tableau as a new way of visualizing data and creating dashboards, and conducted in-person introductory training sessions of the tools – working with partners to ensure they understood the benefits of the tool and can use them independently. 
April 16, 2021
DCDJ, Health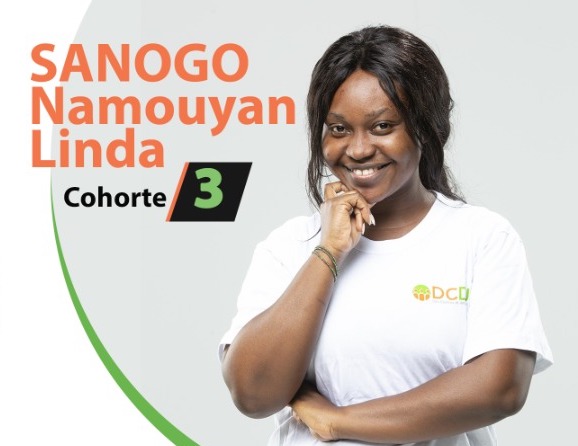 Linda Sanogo, a DCDJ Fellow in Côte d'Ivoire, worked with a community health facility to develop and train staff on a new database, as well as complete training on other IT systems. Because of Linda's support, the facility has reduced the number of hours spent managing patient records, and opened up more time to ensure high-quality care. 
April 8, 2021
DCDJ, Health