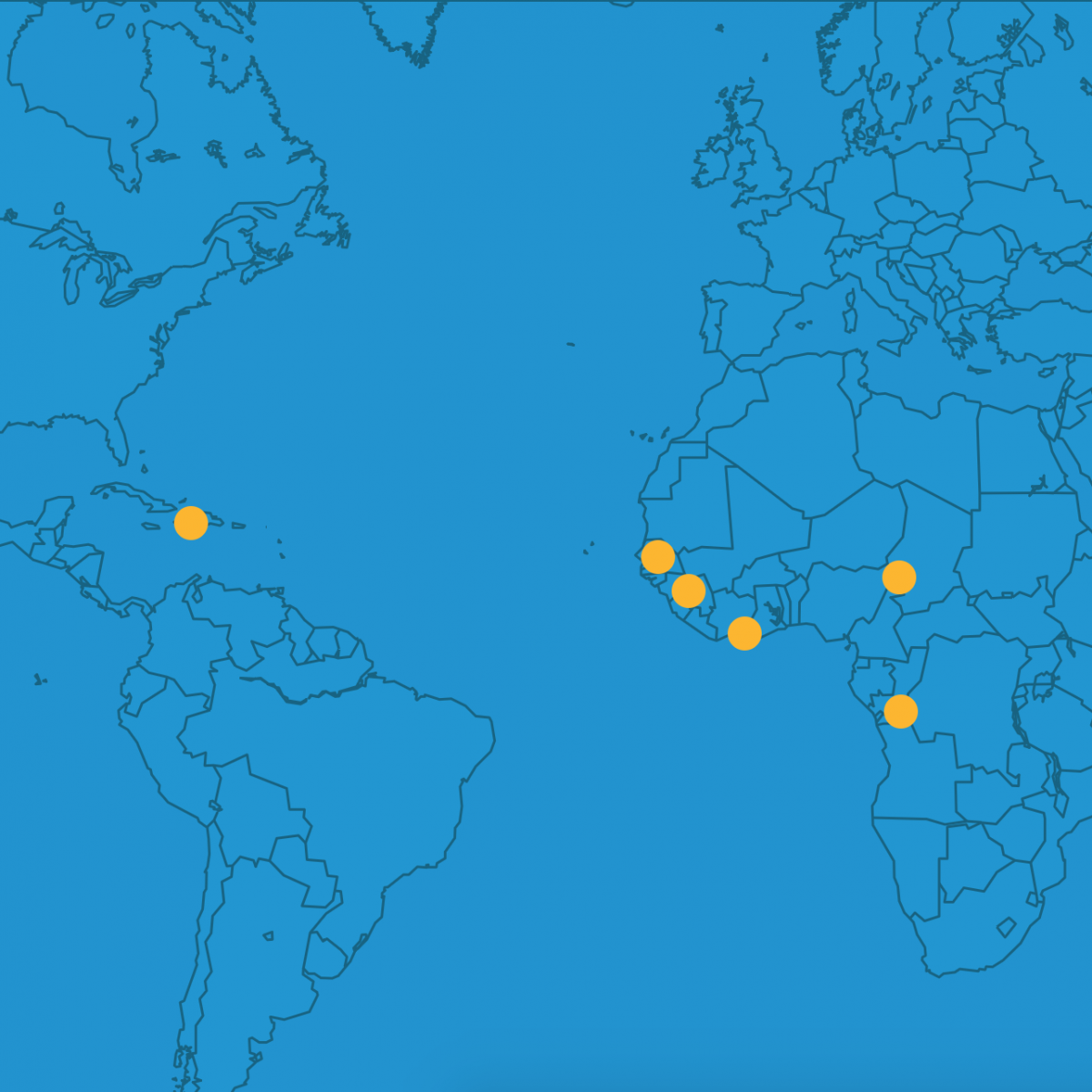 Highlights from Francophone Africa and the Caribbean
Vanessa Baudin Sanchez, Aminata Camara Badji
DG has been implementing projects in French-speaking African and Caribbean countries since 2007. We apply our technical expertise to develop multilingual customized tools, processes, and analyses to help our partners achieve results in various domains including development assistance, agriculture, extractive industries, and health. This newsletter highlights DG's ongoing work in francophone countries. 
Development Assistance
AMP Democratic Republic of Congo (DRC)
We successfully upgraded and deployed the new version of the Aid Management Platform (AMP) software (3.4.1.), which includes functionalities to significantly improve data quality such as:
The Donor Score Card – a module aimed at evaluating donors timeliness in disclosing their development assistance data

The GIS Layer Manager – a functionality that adds indicator information on the map

Other functions for making AMP a powerful tool for decision-making purposes. 
Additionally, we deployed the IATI tool and Public Portal, which will allow countries to publish their development assistance information. The IATI tool can be used to retrieve and download development projects directly from the registry including, commitment and disbursement amounts, executing agencies they work with, etc. We also activated the AMP Offline module as DRC has continuously been facing challenges with Internet connectivity. DG's tech team is working in parallel on a customized dashboard that will monitor and track progress towards the New Deal Indicators (NDD) and the new 2019 National Development Strategy (PNSD) as well as the Sustainable Development Goals (SDG). The completed NDD/PNSD Dashboard will be integrated to the Ministry of Planning Website.
AMP Chad
Chad is the second country that expressed the need to revive their AMP process after three years of inactivity even if they have been collecting project data via an Excel workbook. The DG team started by cleaning up the current database, archiving more than 200 projects that have been completed. DG also added the new national strategy before starting the preliminary tech work on this project, namely, applying the new AMP software version (3.x) to their database.  The updated version was deployed on the production server in November 2020. Several training sessions have been planned in the upcoming weeks as part of the capacity building effort of our AMP program. Working toward sustainability and building on our lessons learned from the initial AMP implementation, the Minister of Economy and Development Planning has invited donors and other stakeholders to contribute to the platform with the intention of making it the go-to source for all information related to development assistance. This strong political leadership provides an incentive to maintain and use the platform in the long term.
Haiti South-South Cooperation (SSC) Dashboard
DG partnered with the AidData Center for Development Policy and USAID, through the Higher Education Solutions Network (HESN), to support Haiti in building upon its existing Aid Management Platform (MGAE). The goal is to increase data use among government ministries and development partners. Traditional development assistance tends to focus on financing and figures, while South-South Cooperation is more often in-kind support, including technical assistance, which can be difficult to accurately capture in numbers. DG is currently developing an SSC dashboard within the MGAE to highlight and visualize forms of technical assistance from partners in the Global South (LAC, Africa, and Asia) who contribute to Haiti's development. 
Agriculture
The Administrative Data-Driven Decisions (AD3) Program in Senegal 
The AD3 program is working with the government and CSO to co-create new strategies for maximizing the use of administrative data. Funded by the William & Flora Hewlett Foundation, AD3 aims to respond to key challenges to effective administrative data use in the Agriculture sector. The program has two specific components.
The AGRIDATA Platform: Unleashes the power of agricultural statistics, empowering stakeholders to monitor the agricultural season in Senegal. For this platform, DG is partnering with the Agricultural and Rural Perspective Initiative (Initiative Prospective Agricole et Rurale) in Senegal, with the National Agency of Statistics and Demography (Agence Nationale de la Statistique et de la Démographie). The analytical platform integrates high-quality datasets on the agricultural value chain (production, consumption, market) international and national development indicators and microdata.
Agricultural Season Monitoring Platform: DG is collaborating with the Multi-disciplinary Working Group (GTP), a forum coordinated by the National Civil Aviation and Meteorology Authority that aims to inform and guide the development of early warning systems for food security. The dashboard will give access to a set of visuals and resources to facilitate the use of information on agriculture, meteorology, crop water needs, hydrology, phytosanitary situation, pastoralism, and vegetation. The dashboard will be officially launched by the end of 2020.
Extractives Industry
Women In Mining (WIM) Guinea Pilot Index
DG, in partnership with WIM Guinea, and with the support of OSIWA Guinea,  designed the WIM Guinea Pilot Index,  an online visualization tool, based on national indicators and variables including, the role of the government in promoting gender equity, the involvement of mining companies, the role of CSOs in advocacy, women's empowerment, the impact of extractive activities on the health of communities, especially women. The WIM Guinea Pilot Index was designed to measure women's inclusion in the Guinean mining sector, help understand the barriers faced in corporate environments and communities, and measure women's exposure to the dangers of mining activities.
Health 
Open Geospatial Data Center Project (OpenDCH) in Côte d'Ivoire
The AidData Center for Development Policy and DG partnered with USAID/Cote d'Ivoire to build an open geospatial data center/GeoCenter for Health as a hub of collaboration. This project focused on HIV/Aids and aimed to advance analysis on where affected communities are located, focusing on areas with greater gaps for HIV testing and treatment. In addition to the tool developed the project equipped the national level and 39 health districts with IT equipment (41 screens, 94 laptops, 46 printers, 86 GPS, 85 smartphones, and 186 mobile internet units) and also renovated and equipped a server room. The OpenDCH project was completed in July 2020.
Des Chiffes et Des Jeunes (DCDJ) in Côte d'ivoire
Des Chiffres et Des Jeunes (DCDJ) is a program led by Development Gateway and funded by the MCC-PEPFAR Data Collaboratives for Local Impact (DCLI) Program. The program aims to improve the data ecosystem in Côte d'Ivoire, increase the supply and demand for data – particularly health data – and to train and support data users.  One component of the program, the Data Fellows, trained young Ivorians in data science and then placed them in internships supporting organizations fighting HIV/AIDS. One of the fellows, Murielle,  worked with both the M&E and the Care and Treatment Departments of the National AIDS Control Program (Plan National de la Lutte Contre le SIDA/VIH, PNLS). She saw inaccuracies in the data reported by clinics and pharmacies and visited the reporting sites, and learned that workers were not properly trained – and were reporting poor data as a result. Murielle then trained workers at the sites on quality control and reporting.  She said, "If the data at the bottom of the ladder is broken, it will impact the results at the top."
Happy Reading!
Final Report: Extractives Industry Data Portal Assessments
Starting in June 2018, DG assessed the extractive data landscape in Senegal, Nigeria, and Guinea to determine the feasibility of developing an Extractives Industry Data Portal (EIDP) for each country. These reports detail the findings, the actors expressed needs, and recommendations.
Read the EIDP Assessment Report →
Final Report: Women in Mining Guinea Pilot Index
The final report following DG's assessment and pilot index for Women in Mining Guinea. The index was designed to capture the real obstacles hindering women's involvement and empowerment in the mining sector.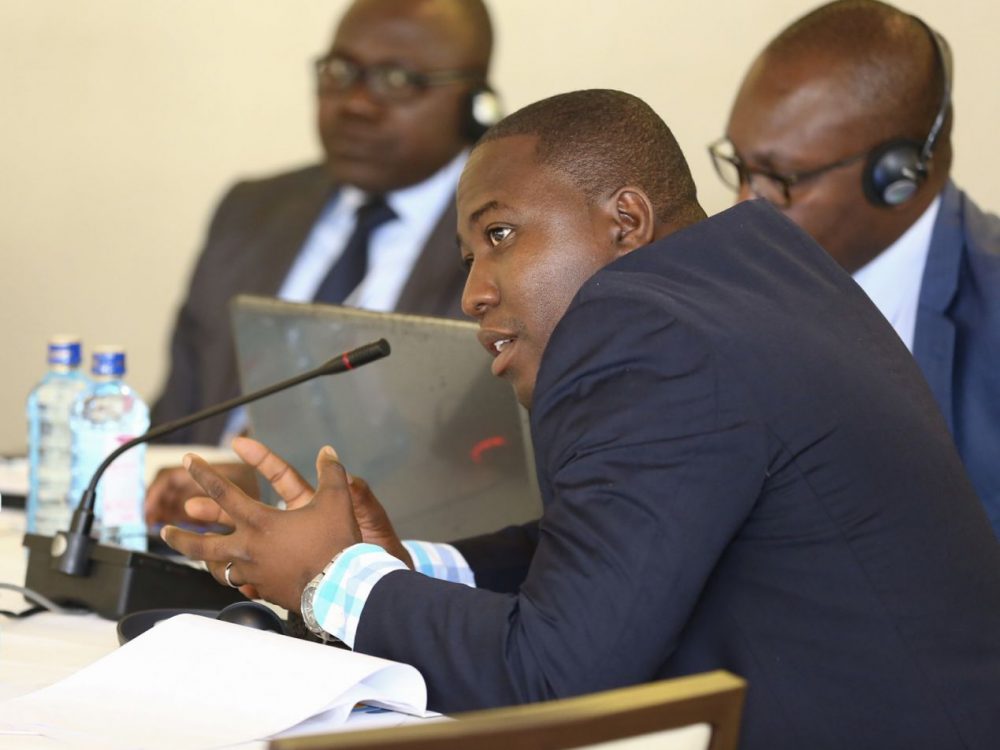 15 years ago, AMP development was led by and co-designed with multiple partner country governments and international organizations. From a single implementation, AMP grew into 25 implementations globally. Through this growth, DG has learned crucial lessons about building systems that support the use of data for decision-making.
June 25, 2020
Aid Management Program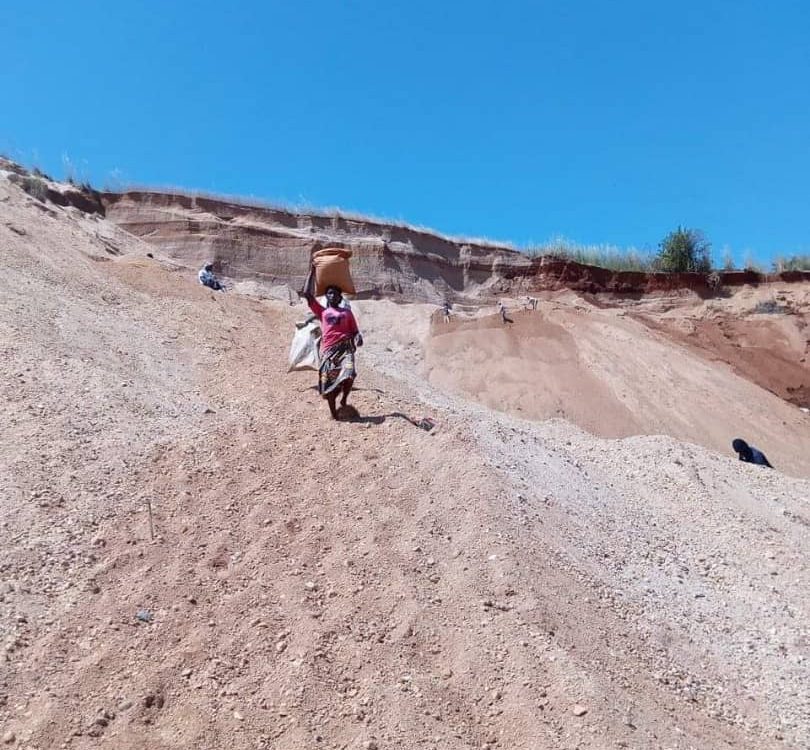 In the past few years, DG has increased focus on the extractives industry (EI) in West Africa and learned tremendously about the data gaps and opportunities in this sector. Overall we are seeing that while data is available, it is focused primarily on financial transparency and geared to a global audience, omitting information on local impacts and non-financial factors. A big question remains: how do we ensure that data is also used to support the communities impacted by extractives?
January 11, 2021
Extractives Management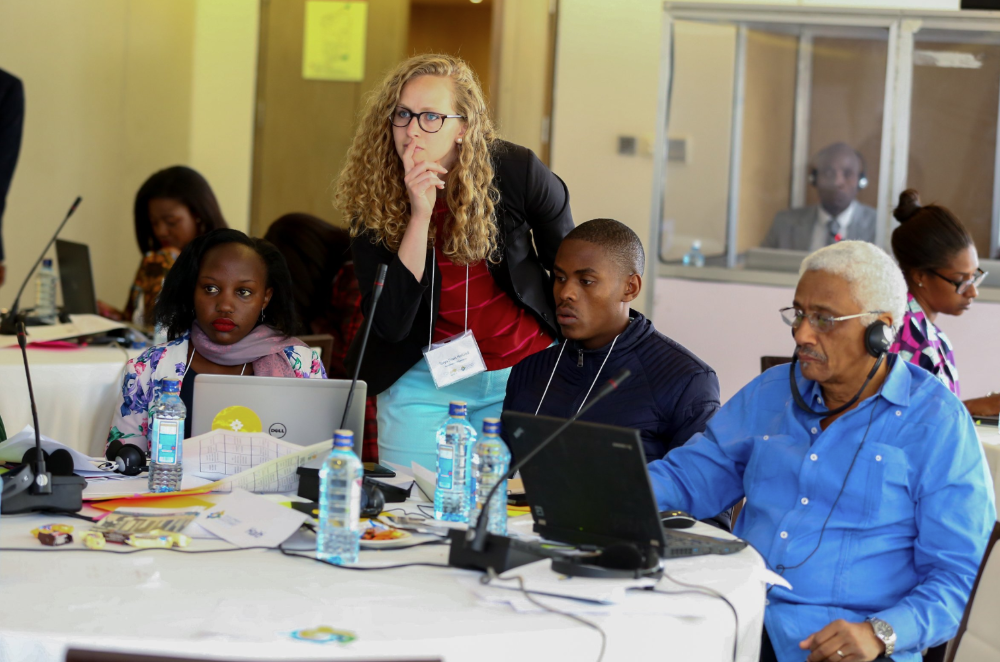 "Knowledge sharing" is an undeniable buzzword in the international development space. However, the idea behind it is both simple and effective: by sharing similar experiences and learning from one another, teams can develop practical solutions to challenges. Often, they also discover their challenges are not unique – across DG's global Aid Management Platform (AMP) network, our experience highlights how AMP country challenges and goals are often aligned.
July 24, 2019
Aid Management Program